How to Create a High Converting Shopify Landing Page?
Driving traffic to your website is hard work. Once you get clicks, you certainly do not want to waste them on the wrong pages.
Because of this, we will show you exactly how to build a Shopify landing page that customers will stick with.
3 Things to Consider When Building a Shopify Landing Page (with Examples)
Your landing pages must tailor to the people who view them to get the most out of the traffic. They should outline a clear offer and let your customers know what they need to do to get it exactly. There are 3 main things to consider when building your Shopify landing pages:
Consistency: Make sure your page matches the link or ad that brings people to the page. You want to make it as straightforward as possible for your customers.
Simplicity: Do not make your customers think too hard. Do branding for another time.
Trust: People avoid situations with uncertain results. You need to reassure them and anticipate their suspicions.
Below are a few Shopify landing page examples that use these rules well.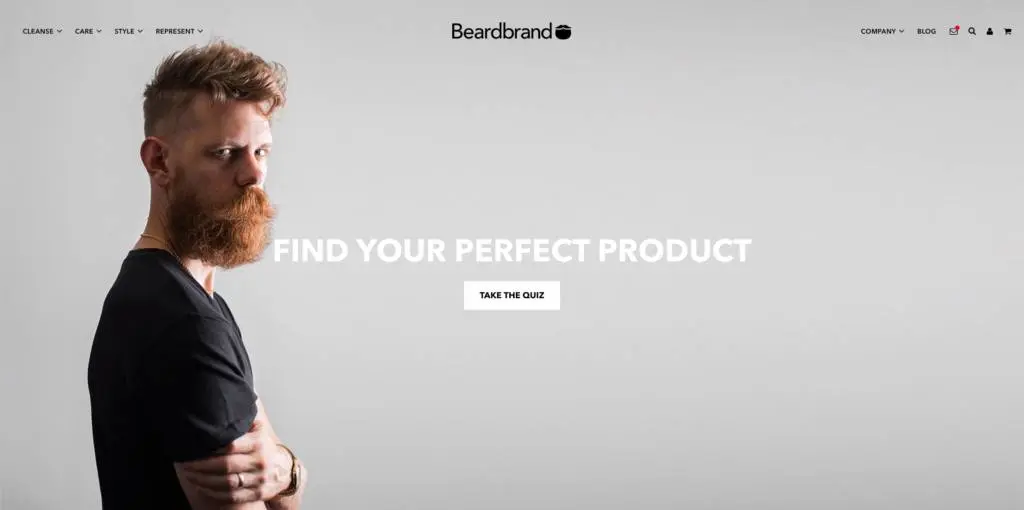 This page uses a minimalistic design, with a CTA and a button.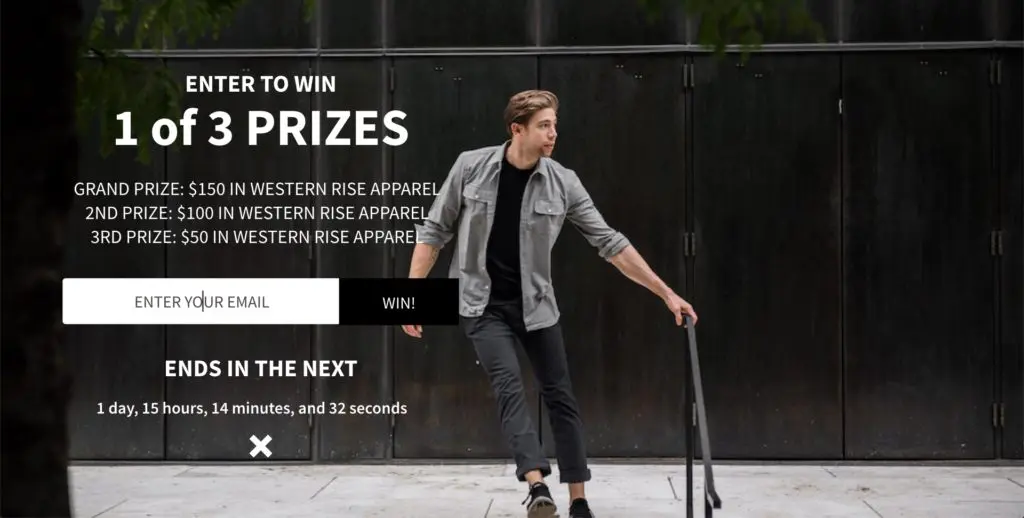 This page uses the same headline as the Google Ads to drive traffic to the page, giving it consistency.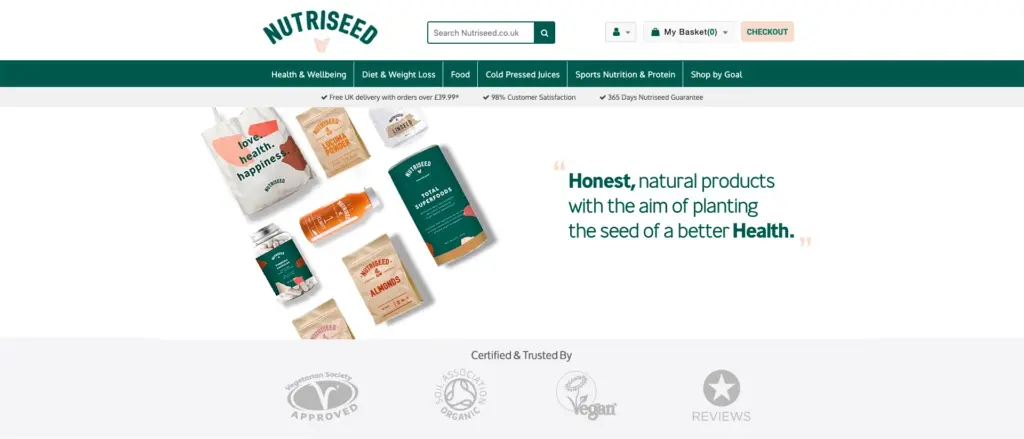 This site uses the client's logo to build instant trust.
3 Ways to Create a High converting Shopify Landing Page (without Coding)
While every store is different, there are three ways to build Shopify landing pages without coding:
Use product collections.
Use Shopify landing page Builder.
Create landing page Shopify with third-party websites and tools.
Each of these ways will allow you to create an excellent landing page. How you choose will depend on your budget, the skills you already have, and the traffic you expect to receive.
Turn Your Product Collection into a Landing Page
All Shopify themes support product collections. If you know who will be directed to these pages, you can customize them to suit that traffic.
Therefore, if your PPC campaign is based on seasonal advertising, you can build a collection in mind. Additionally, you can also use PPC software to track which ads are driving the most traffic to each collection so that you can optimize and adjust your campaigns in real-time.
3 Advantages When Using a Product Collection as a Landing Page
Using a product collection as your landing page has several huge advantages:
It shortens the distance to the 'add to cart' button.
Design and write the page are simpler.
The customers already know how collection sites work, so there is little friction.
How to Create a Shopify Landing Page using a Product Collection
Before following our instructions, you should know that you have to choose between an automated or manual Shopify collection.
Manual collections are ideal if you have inconsistent flash sales, an expert collection, or a few products.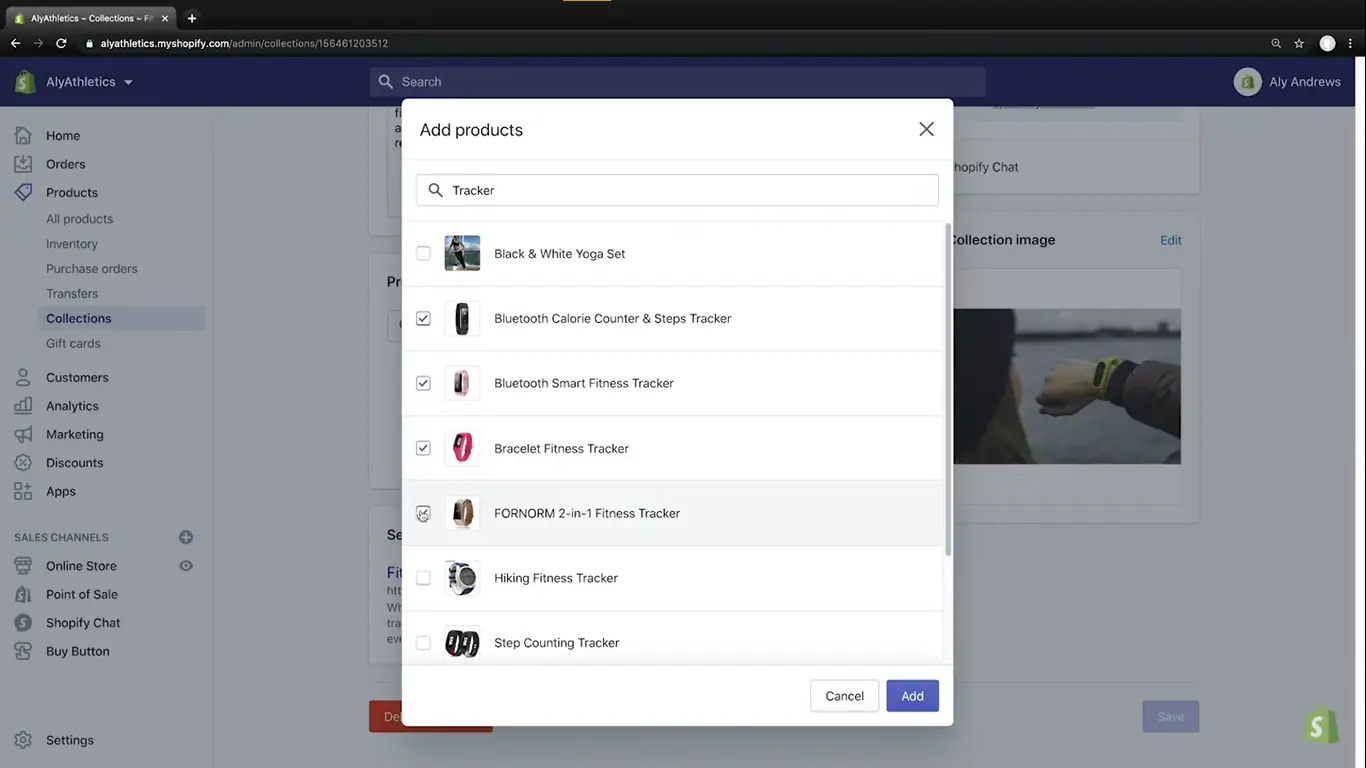 It involves managing your items individually. You have to pick items manually to add to your collection. That means it can be hard work if you have lots of products and they change constantly.
On the other hand, with automated collections, you can set some conditions that an item must meet to be added to the collection automatically. When you choose the conditions, up to 60 items will be added.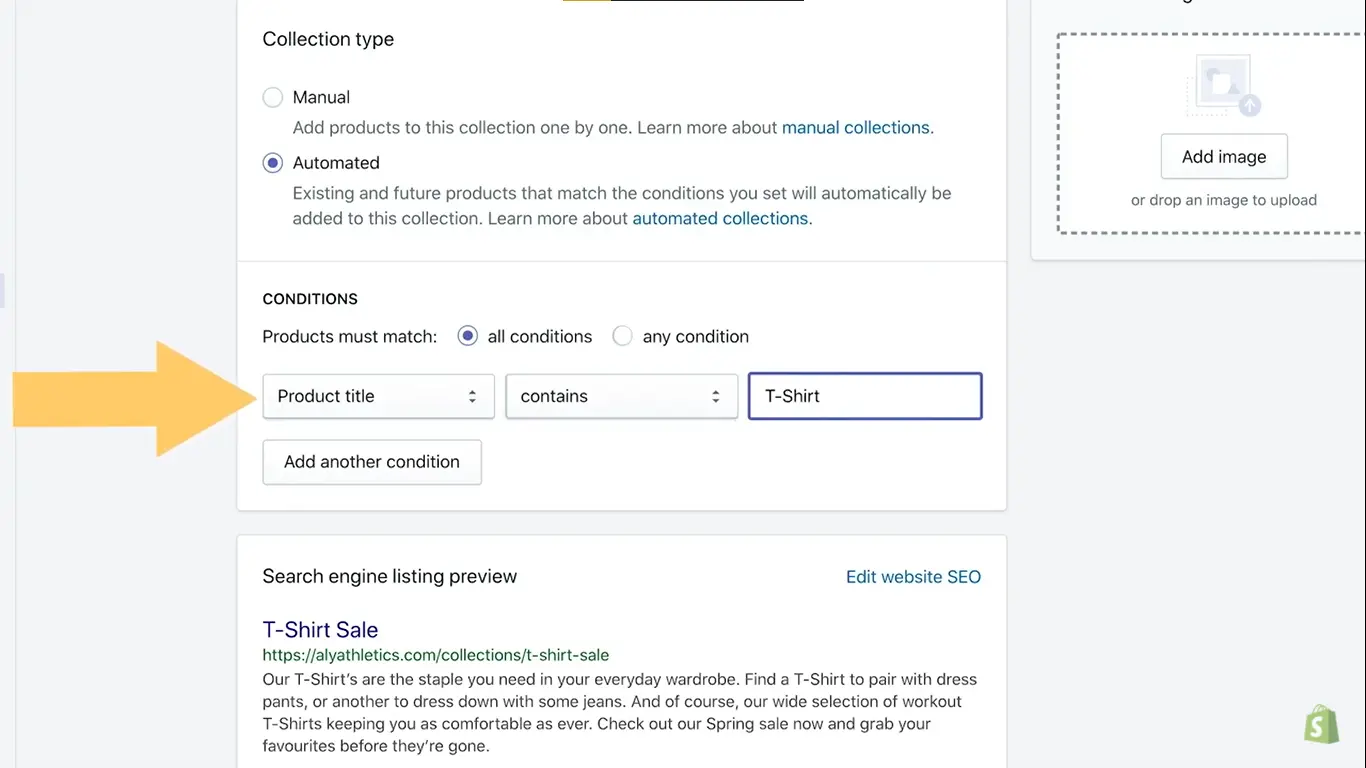 In the future, if an item matches the conditions you set before, it will be added to the collection automatically. This is a significant time-saver as well as ideal for many products and rotating inventories.
So how do you create a landing page on Shopify using a Shopify Collection?
First, you need to create your Shopify account for your store. Then follow the steps below:
Go to 'Products' in the dashboard menu and then select 'Collections'.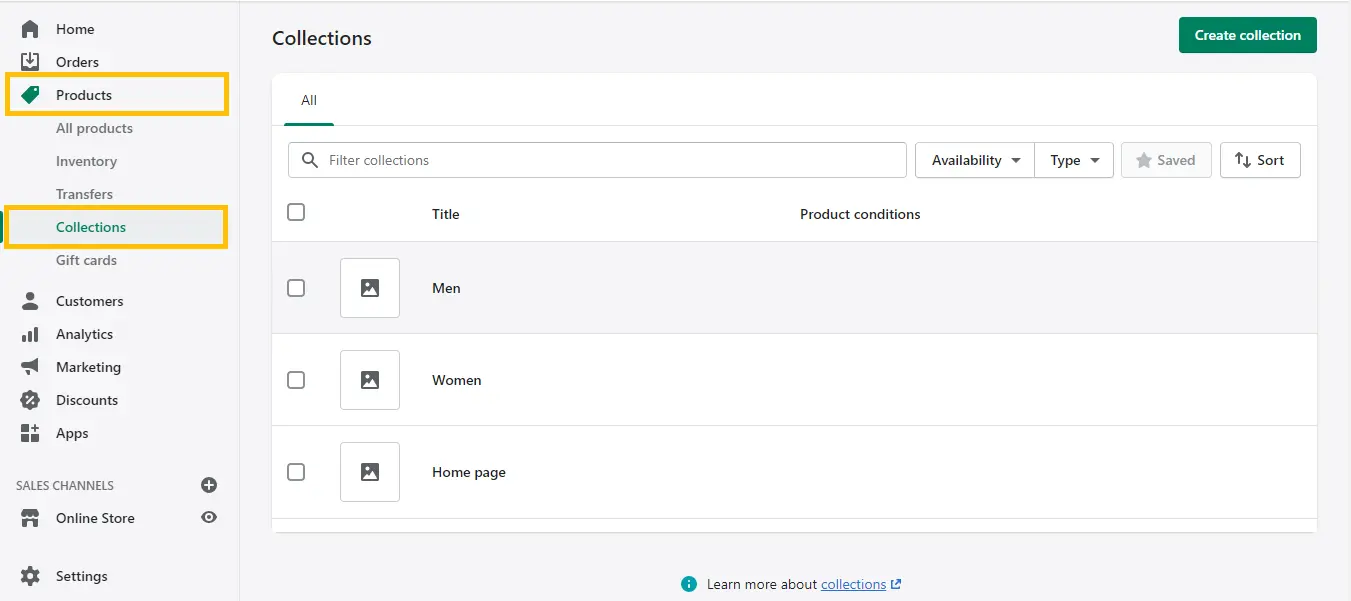 2. Click the 'Create collection' button the top right corner. It will take you to another page.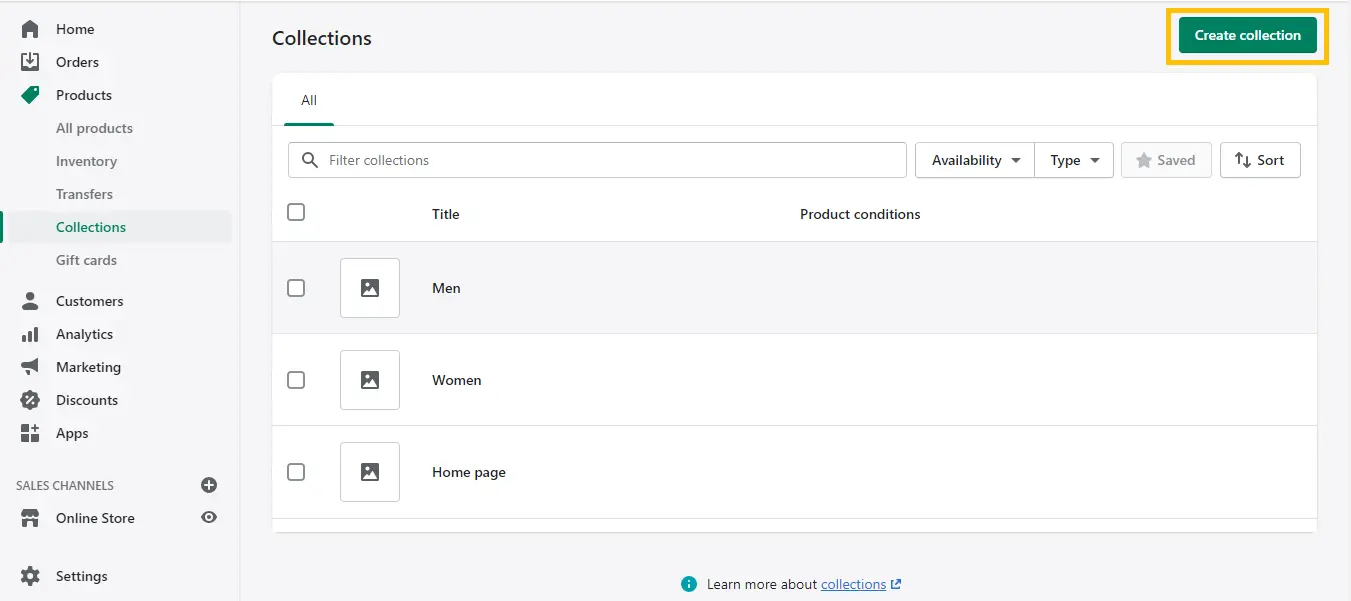 3. On the new page, the first thing you should do is choose between a manual or automated collection type.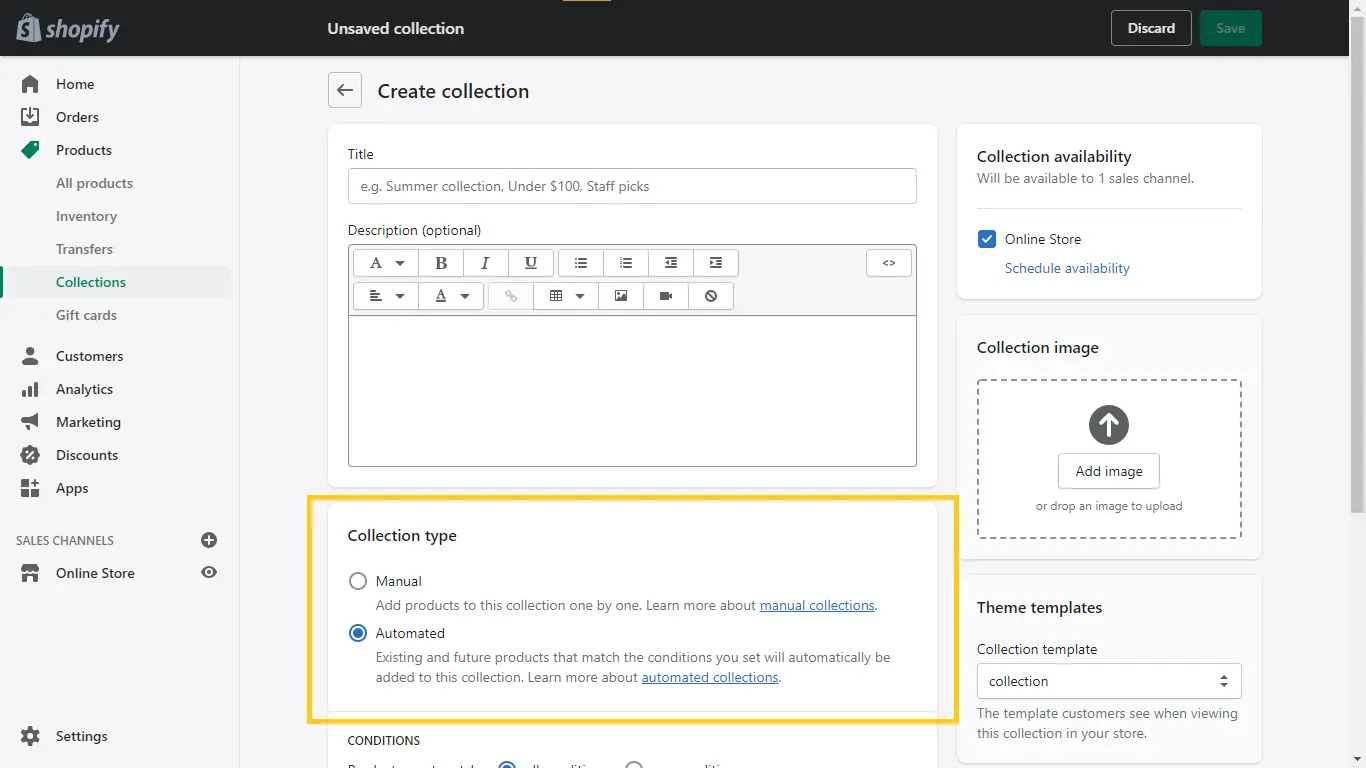 4. At this moment, pick a title, a URL, and a description for your new collection. The title you choose should be SEO-friendly (so people using the correct search terms can find your page). Also, it should match the words you use in your ads.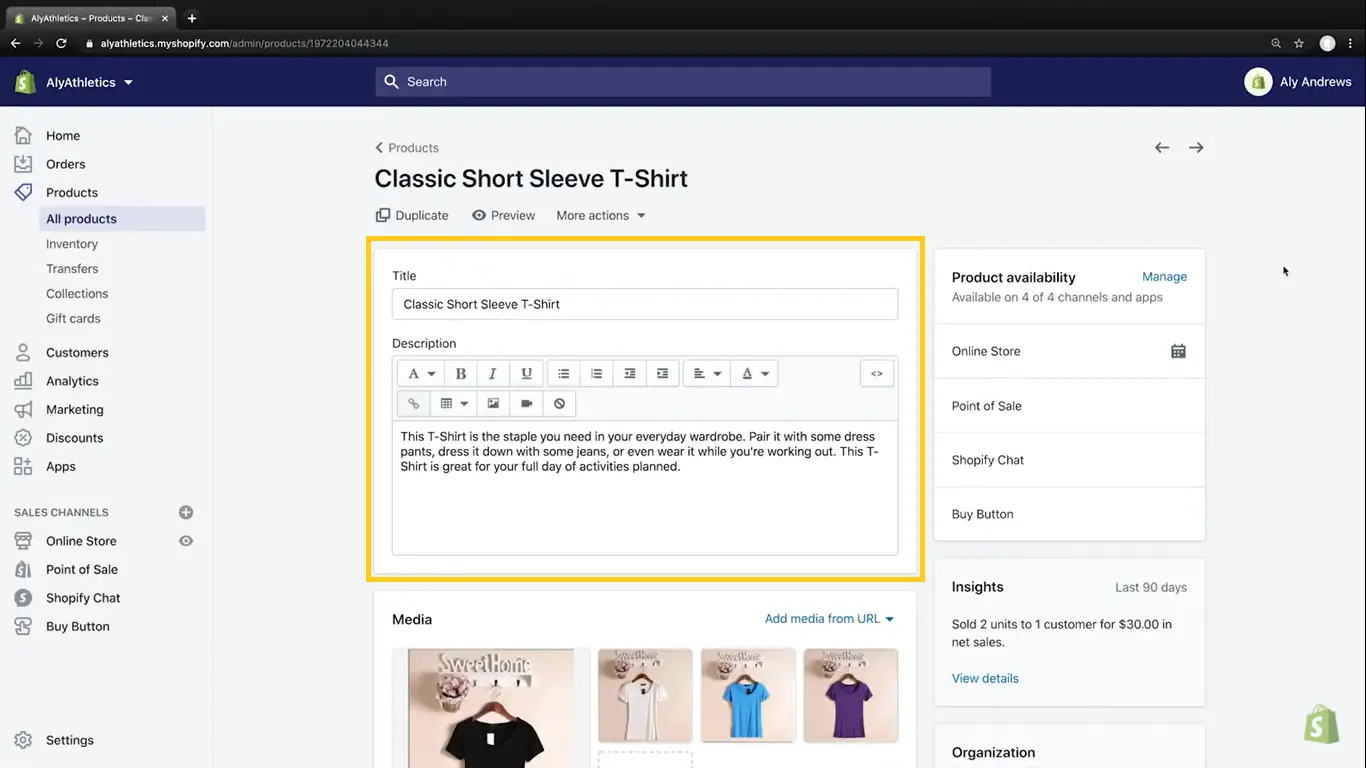 5. Finally, insert any tracking parameters you use for paid advertising. So you can target popups, widgets, dynamic texts, and web notifications for specific campaigns.
If you use this method, it would be best if you show product reviews on your collection pages. That is because they can help you build trust in your products and drive even more sales.
In this case, Ryviu is a great app that helps you do this with just a few steps. Using this plugin, you can grab reviews, import and manage reviews for your site and your landing page, which increases your conversion rates up to 30%.
Use a Page Builder App
The easiest and fastest way to create a Shopify landing page is to go to the app store and choose a page builder. These drag-and-drop programs allow you to design new pages quickly and add them to your store.
They often integrate with services like account analytics, automated email systems, CRO tools, etc.
Here are some of the best landing page builder for Shopify in the Shopify app store: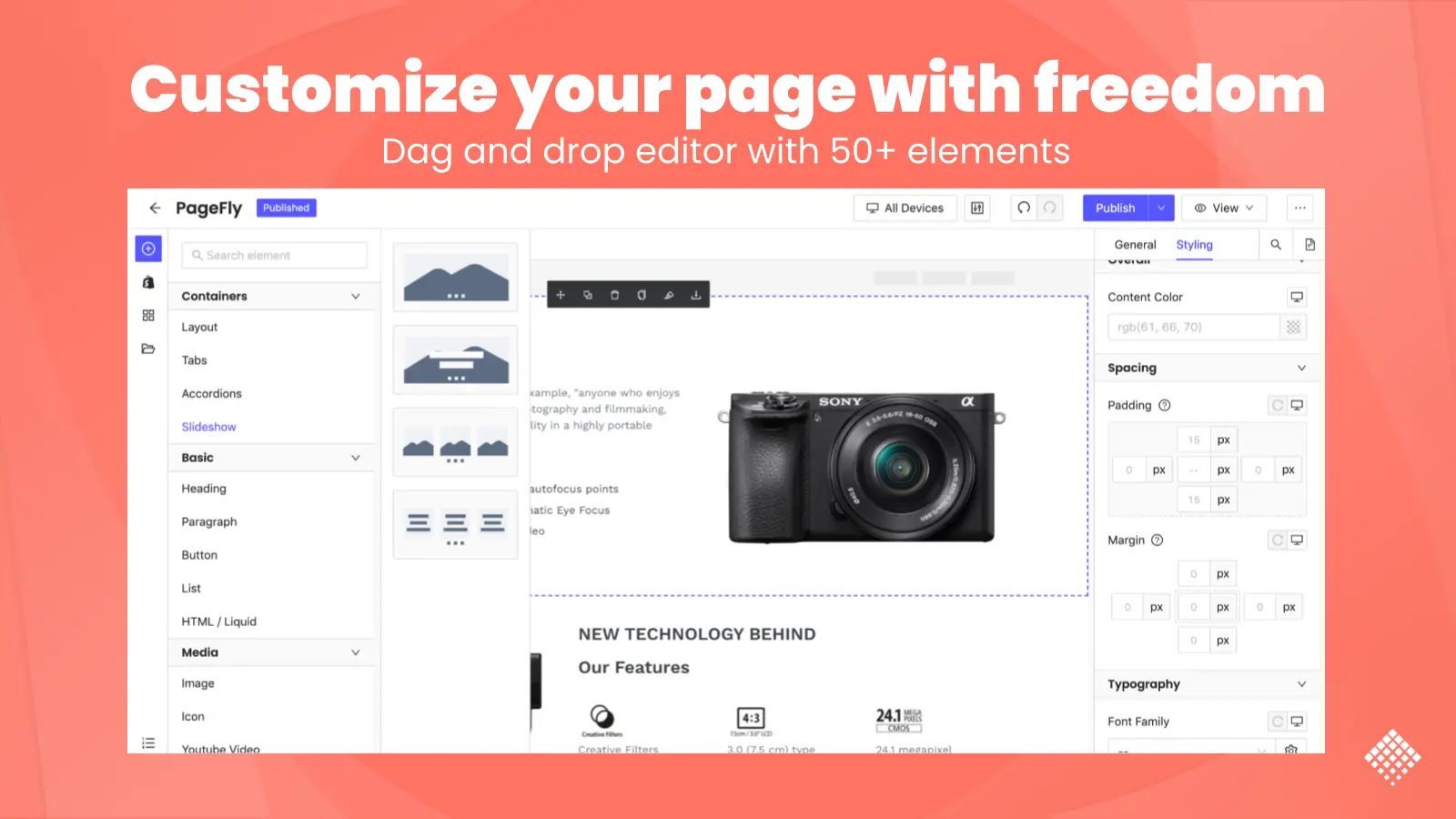 Pro: This is a free Shopify landing page builder. The editor contains +30-page elements, so you can easily customize your landing pages. It is easy to use, comes with lots of templates, and integrates well with most other tools.
Con: The best templates are restricted to pro and premium plans.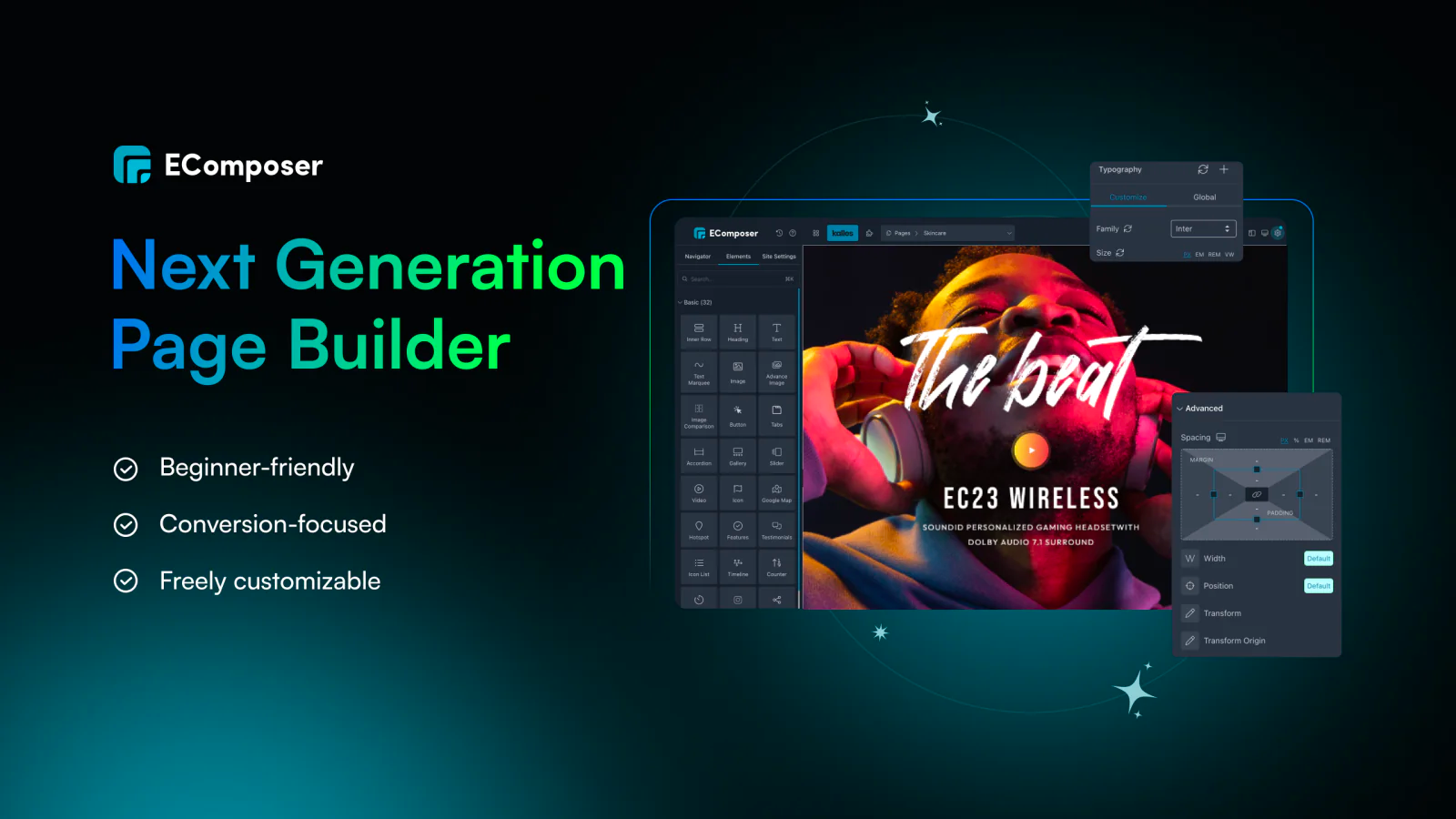 Pro: EComposer offers a premium plan starting at $19/month and a free plan with many features to try. It is the top-rated Shopify page builder software due to its simplicity, extensive library, and outstanding 24/7 customer support. You may construct any page with 300+ templates and more than 100+ elements/extensions.
Con: As the EComposer editor is regarded as having the most features compared to other apps, it could take beginners some time to become used to the tool at first.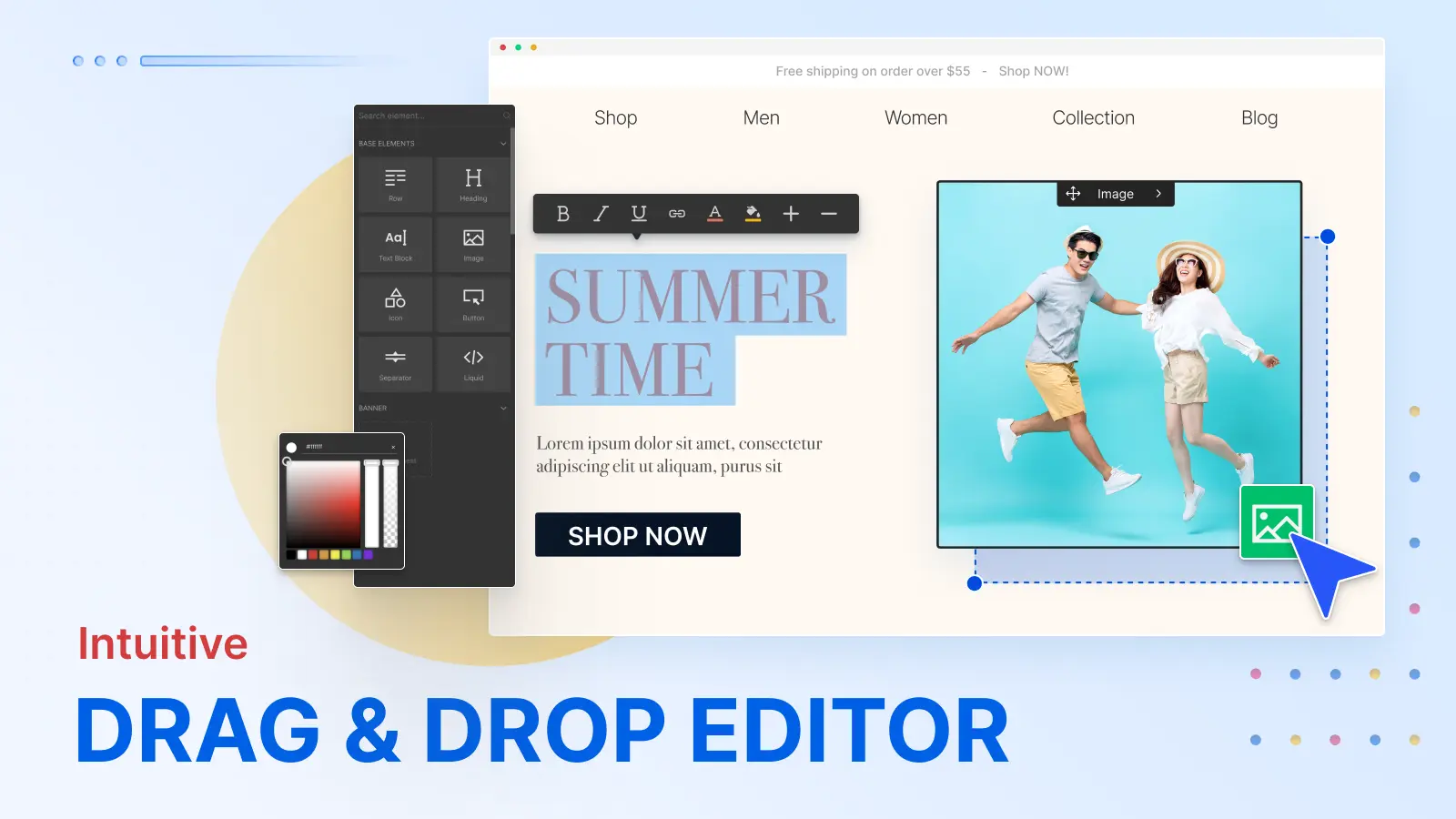 Pro: This tool has many features and is particularly useful. There are some great points, such as the SEO optimization feature.
Con: You cannot create landing page Shopify with the Starter plan.
If you use PageFly, Ecomposer or GemPages, you can easily add product reviews rating widgets to your landing pages with just some touches with the Ryviu app.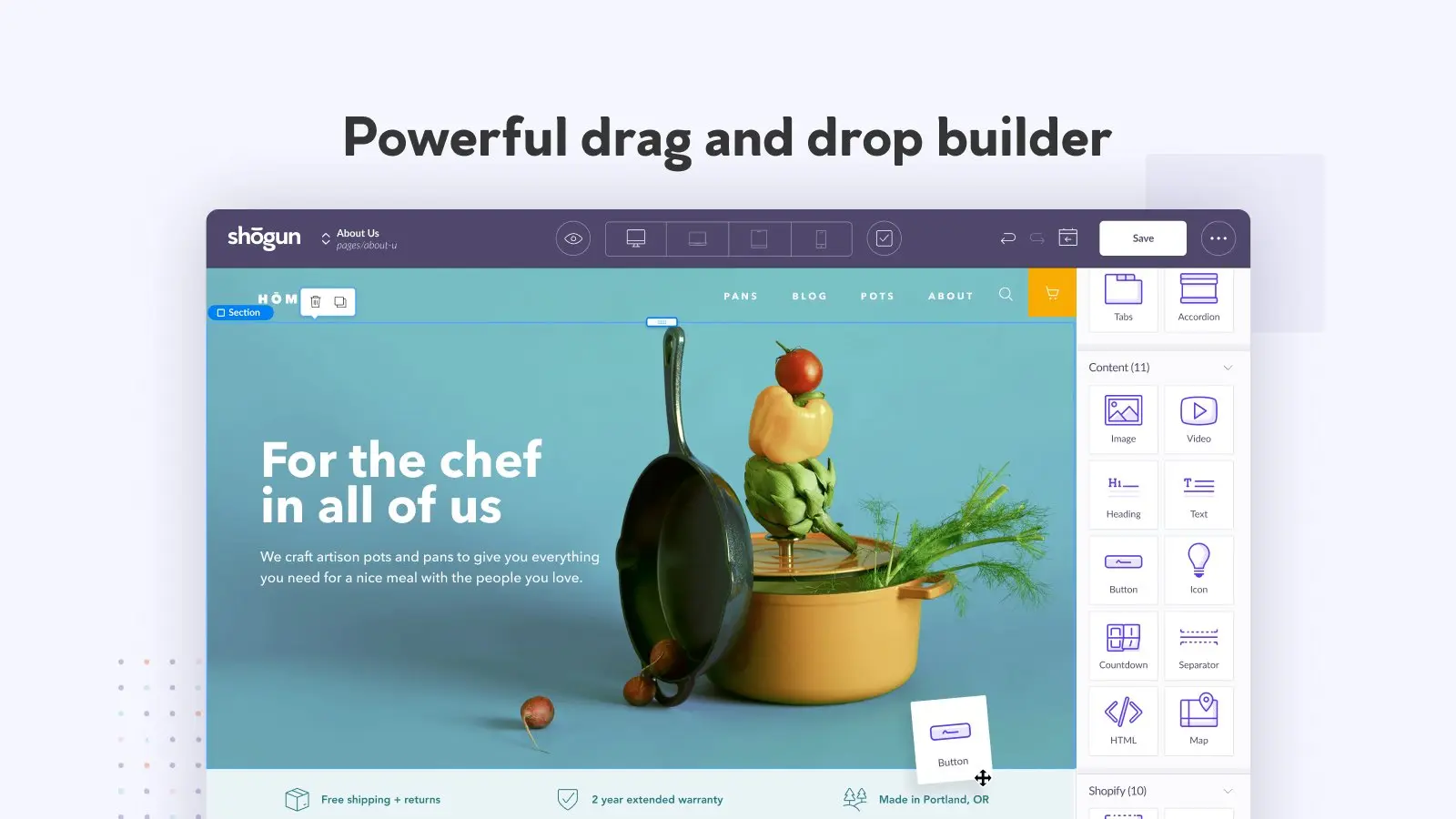 Pro: This is the most comprehensive solution and best-known Shopify landing page builder. It is easy to use, and the customer service is pretty good. Also, an instantly accessible 'preview' function lets you check your designs at a glance.
Con: If you are paying such an expensive subscription fee, you need to make sure the money you pay for is worth it.
Use a Third-party Website
This way gives you all the flexibility you want, but it has some drawbacks.
These page builders are more expensive than the Shopify apps. You may also have to do some technical work on your analytics account to ensure you are tracking customers from the top of your conversion funnel.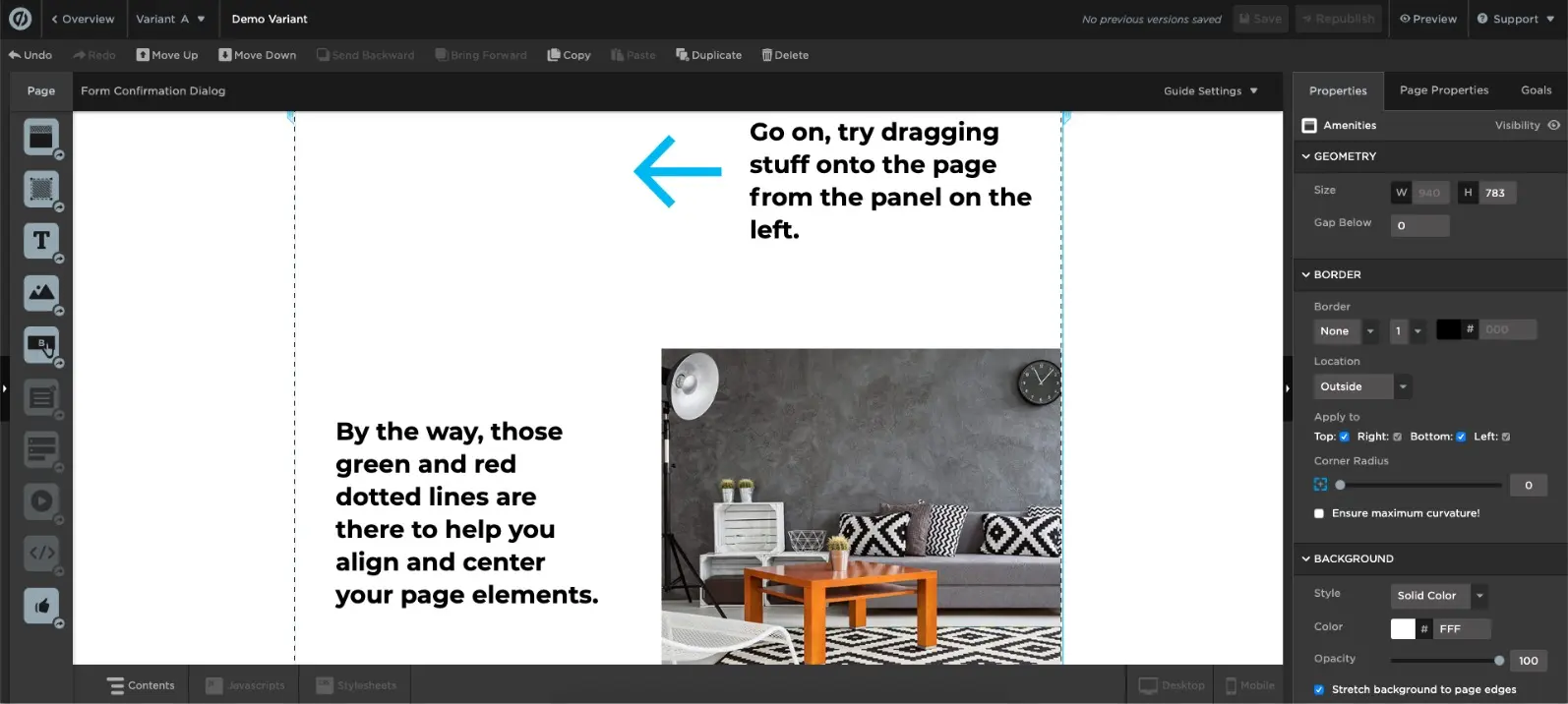 Pro: It comes with a bunch of add-ons like drag-and-drop popups and built-in A/B testing. You can track the conversion rates in the tool by setting your target URLs.
Con: This tool comes with a trivial learning curve for first-time users. It is also more expensive than some of the others.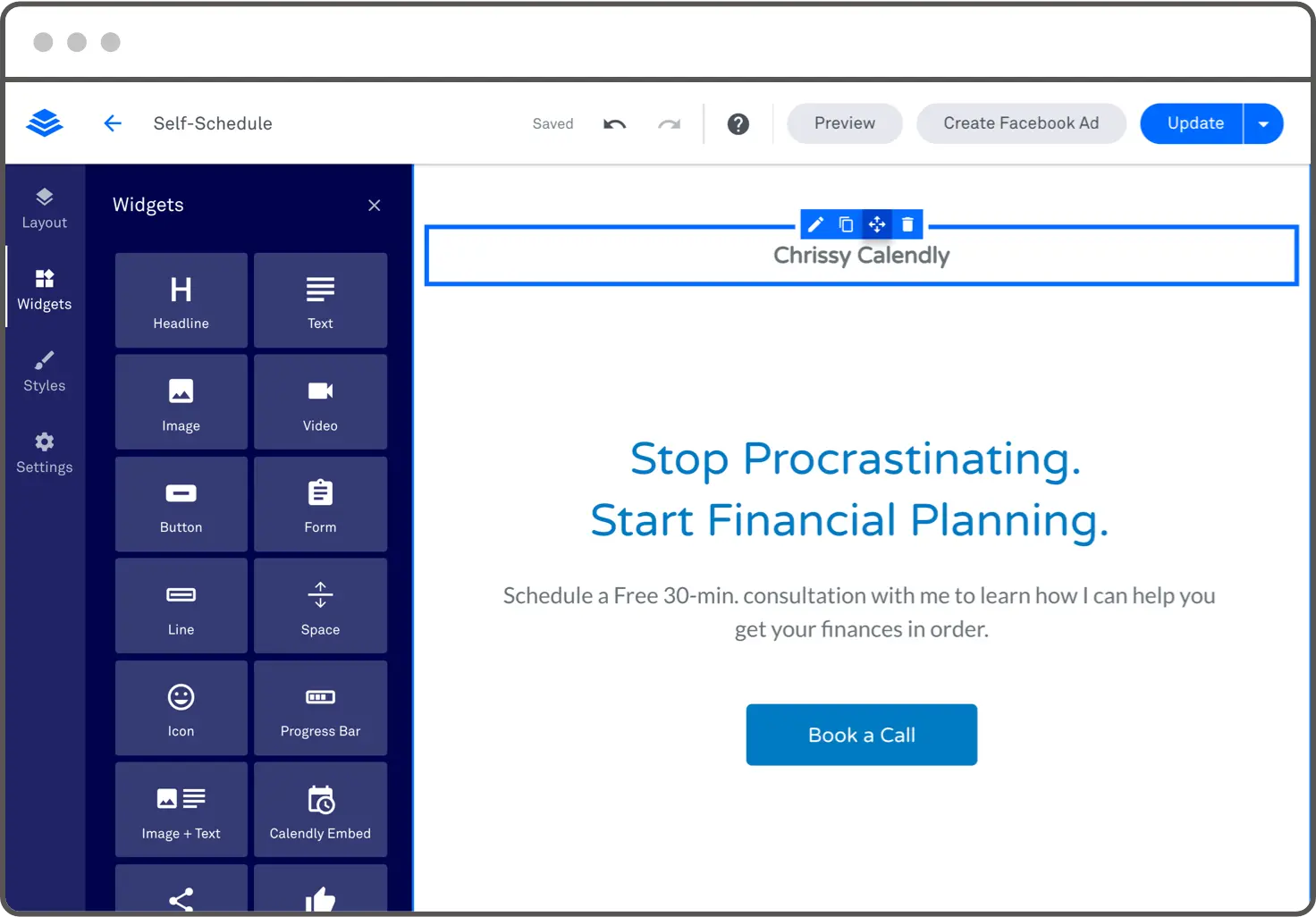 Pro: LeadPages is very Shopify-friendly, and elements like the Shopify icon or the 'Buy' button can be added to pages from a drag-and-drop editor.
Con: Not all templates are available for cheaper plans. The price is still a substantial investment for a small business.
Conclusion
To create a Shopify landing page that your traffic is on, you need to focus on consistency, simplicity, and trust. Remember that most visual processing occurs under half of a second, meaning you do not have much time to make a good impression.
Besides, if you use Shopify Collection, PageFly, Ecomposer, or GemPages, it would be best if you use Ryviu to add product reviews to landing pages. This is always an easy method to build trust in your products and drive more sales.
If you still have questions after reading this article, feel free to ask us in the comment section below. We will reach back to you soon!