How To Get 3 Months Just $1 Per Month on Select Shopify Plans?
In August 2022, Shopify has a very appealing offer for new retailers. As a result, retailers may begin a free trial and receive 3 months of Shopify for $1/month on select plans.
How do I start a business with a 14-day free trial and 3 months (90 days) of Shopify for $1/month on select plans?

Step 1: Go to shopify.com and click the text link that says "Sign up now" in the announcement bar.
Note: This offer will expire soon.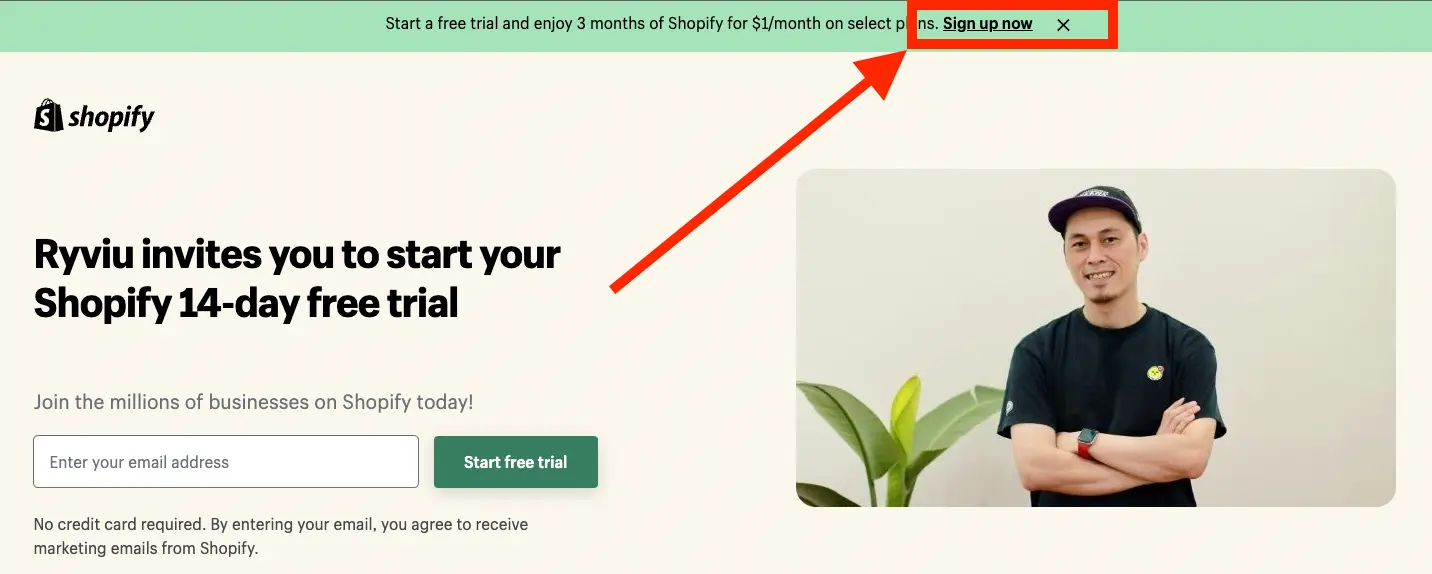 Step 2: After entering your email address, store name, and password, click "Create your store." Your store's URL will be storename.myshopify.com. Don't worry if you haven't chosen a memorable name yet. Both your store's name and custom domain can be changed at any moment later.
Step 3: You may be questioned further. You can choose whether to react. They are insignificant. After that, you click the "Enter my store" button.
Step 4: You will now be sent to your store administrator. To select a Shopify plan, click the Pick a plan button.
Step 5: Pick the Basic Shopify plan to get 3 months for $1 on select plans. Your discount will be applied at the checkout page.
I believe that 14 days of free trial and the next three months of $1/month will be plenty for you to become acquainted with and ready to do business with Shopify.
That's all.