5+ Best Strategies to Generate Reviews for your online store
There is no doubt that social proof is a simple yet effective marketing strategy for all business. One of the best ways to create and boost social proof is by displaying customer reviews on your store. In this article, we are going to present you with the 5+ best strategies to get customer reviews for your online store. So if you are looking for a way to attract customers to leave reviews on your site, just keep reading and find out the best solution!
Send Review Request Emails
The first and most potential way to get more reviews for your products is to ask customers to submit them by sending them review request email. They're the most qualified to write about your brand.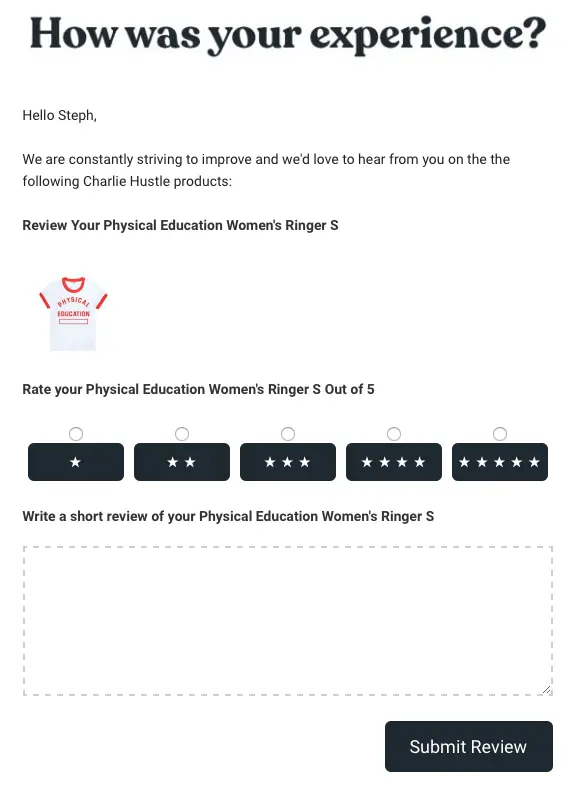 If they've had a good experience, they're the most likely to give you positive feedbacks. However, by doing this way, you should make the email personalized to give them a feeling of caring and choose the best time to send email. The most suitable and effective time to ask for reviews is after a transaction has been completed when they still have their experience fresh in their minds. If you miss this ideal time, customers' memory of the interaction starts to get fuzzy.
Take Negative Reviews Seriously
Another way to increase customers feedbacks is that you have to seriously tackle the negative review. If you can make the unsatisfied clients to be happy, they will trust you more and definitely come back to shop on your site, which results in better sales.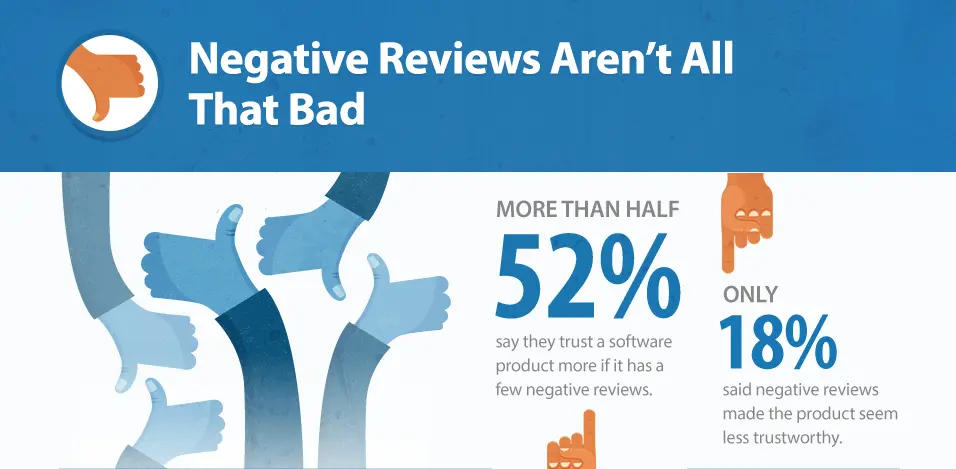 Besides, by directly dealing with the bad reviews on your product page or even else where, you will earn a lot of credible feedbacks. In such cases, you should refer to how to respond to negative reviews on your site that we did publish earlier.
Make It Easy to Review Multiple Purchases at Once
The first way you may try to get more reviews for your products is to make it simple for your customers to write reviews for a or multiple products at once.
A lot of online shoppers buy multiple items at a single time. No one wants to click back and forth through different pages to leave multiple reviews. Providing an all-in-one page for online customers to write feedbacks can not only grab more testimonials but also create a better experience.
Therefore, if you ask them to write reviews for separate product, it will make them feel inconvenient. Instead, you should include all of their latest purchases for them to review at a single time.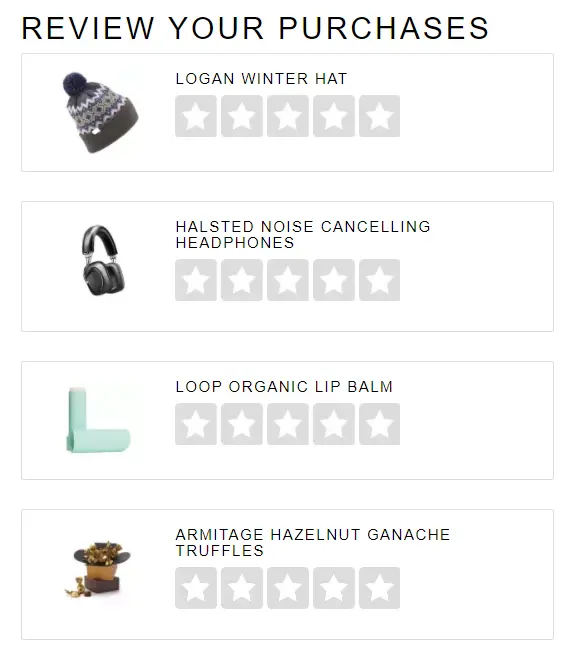 Including multiple items can significantly increases overall collected content on your site whether you send post-purchase email to customers or use a ratings and review tool.
Use a Trusted Ratings & Reviews Platform
As mentioned before, you can get more reviews by implementing a review platform. One of the best platform for managing reviews is Ryviu review app, which can help retailers grab, import, export, display, manage, and syndicate product reviews on their store.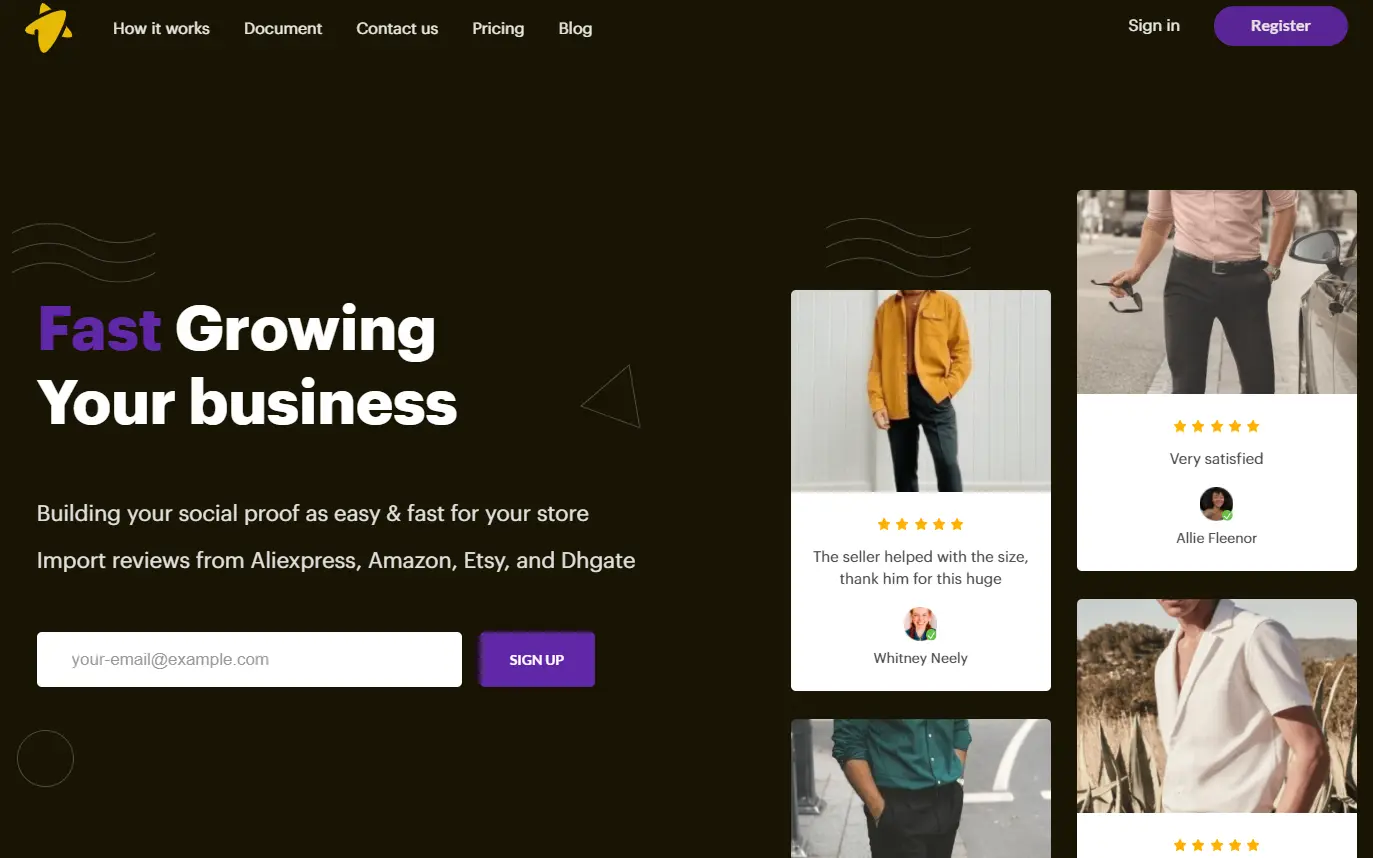 To get further details, let's take a look at the main features of Ryviu that make your business more powerful.
Import reviews from other sources such as Amazon, or AliExpress.
Display, analyze and statistic information of all your reviews.
Add review scores to your Google search results.
Edit themes & customize the page with an advanced settings system.
Respond to your clients' reviews.
Get a detailed statistics system.
Show Featured Reviews
Allow customers to ask and answer about your products.
Show Boost Sales Popup to attract customers to make purchases.
Automatically send a request email to ask for reviews of the product that has been purchased.
Ryviu is compatible with two most popular eCommerce platforms which are WooCommerce and Shopify. There are some other product review tools available to help you manage your reviews, so whatever eCommerce platform you use, you'll be able to find the most suitable one for your store.
Optimize Your Review Forms for Mobile
Mobile has increasingly been more and more popular in the world. People have a habit of shopping online with their mobile phone. So it is worth to make your website responsive on multiple mobile screen. Leveraging your mobile traffic is an effective way for you to successfully generate more product reviews.
If your online store is not customized to fit the mobile screen size, it will give customers a bad shopping experience. Also, if your review forms or review request emails are not ensured to fit the mobile screen, your customers may find it difficult or have to take attempt to leave their reviews. This can make you lose a lot of potential customer feedbacks.
Incentivize for Leaving Reviews
If simply asking your customers to leave reviews doesn't work effectively as you expect, you can try to offer incentives for writing reviews. Crowdcoffee, for example, offers $10 cut down for an order in exchange with a review, which both help them generate more reviews and convert more sales.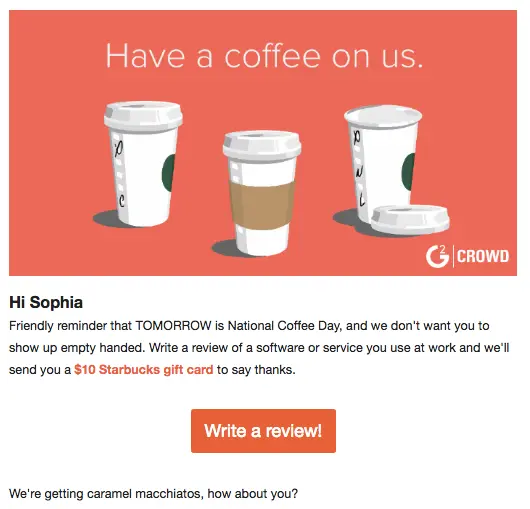 When implementing this method, you should be careful of what items you give away in exchange for reviews to keep your reviews transparent as well as show transparency in your review collection process. Some helpful ways you can try to authentically incentivize more product reviews are running sweepstakes campaign or offering free shipping and discounts. Applying these methods also drive you much more sales.
Leverage Social Media
The last but not least way that not many people know is take advantage of social media. Customers just want a platform to express their feedback and know they're heard. It is no matter where your product reviews are, they all show social proof.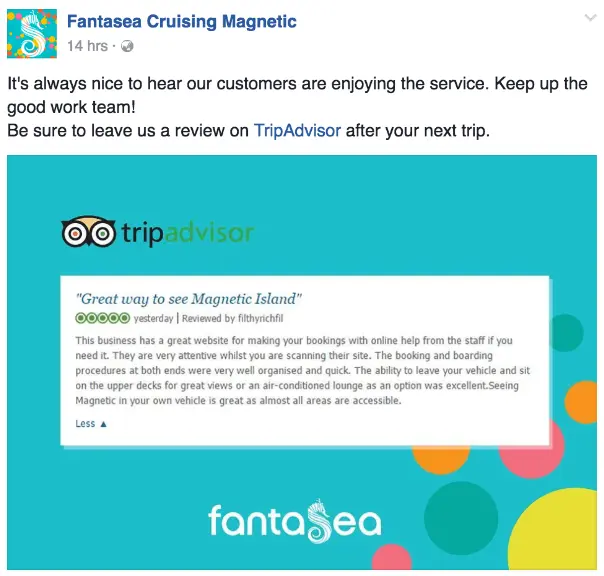 Social media like Facebook or Twitter, are becoming more and more popular. So if you share your product or product reviews on social media, it is easy for you to draw customers attentions and get their review if they purchased an item from you.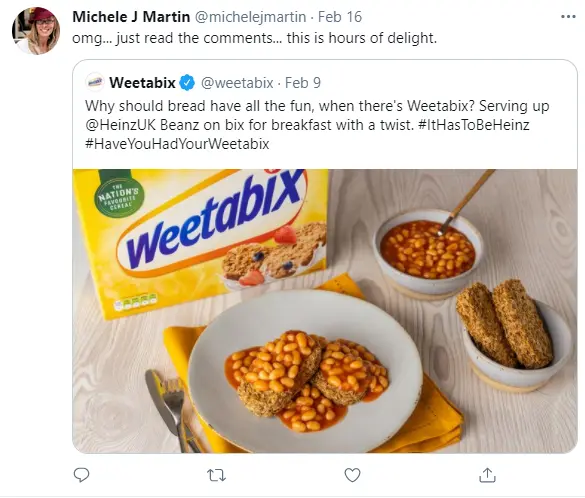 This also creates transparency, trust for your business, resulting in more credible feedbacks and better conversion rate. Because when a new client see your product reviews on Facebook or Twitter, she has an intention to click on the link to your product as well as your store. If she likes your products and trusts you, she will likely get an order.
Conclusion
That's it! Above are topmost effective methods to get more product reviews on your website and enhance social proof. Let's try some solutions you find most suitable for your business and show your results in the comment section below.