How to Migrate from WooCommerce to Shopify?
The two top platforms for creating eCommerce websites are Shopify and WooCommerce. Both of them have a wide range of useful and powerful features, but each is better suited for particular demands of merchants. As a result, selecting the ideal platforms for you requires rigorous research and testing. View our WooCommerce vs. Shopify comparison for a detailed look into these two market leaders.
Reading this post indicates that you may be thinking about switching from WooCommerce to Shopify. And yes, I'll walk you through a step-by-step tutorial on how to accomplish it.
Why we should migrate from WooCommerce to Shopify?
Let's get started with the benefits of migrating from WooCommerce to Shopify. Then you may go through your online businesses and see what you should concentrate on. If you decide to migrate from WooCommerce to Shopify, here are some of the most huge advantages.
Launch with ease
Orders, merchandise, and clients may be effortlessly transferred from WooCommerce to Shopify. Because of the well-designed themes and the store's drag-and-drop designer, you could create your own websites. The multi-tiered package choices are open to enterprises of all sizes and include the same internal and solution-wide assistance. Shopify provides a complete solution that will support and develop businesses of all sizes, from fledgling, and boutique eCommerce shops to large organizations.
Sell with assurance
Shopify supports multichannel retailing, which allows you to combine your business with other networks such as Pinterest, Facebook, and others. This introduces a new internet audience to your business at no extra cost.
On the contrary, you may link your store with other social media networks using WooCommerce, but at a fee.
Using Shopify without any Technical Proficiency
Shopify ensures security as well as hosting. Furthermore, you do not need to utilize any code to create a fully functional web store. Shopify is well-known as a complete application that can handle payments, sales, inventory, and more.
WooCommerce is not for beginners; if you don't know how to code, you'll struggle while creating an online store using WooCommerce. Furthermore, as a website owner, you will be obliged to actively monitor all actions on your website, from hosting to security.
Safety features
Shopify offers a comprehensive set of security and domain hosting capabilities. You may precisely expand your business by using over 6,000 certified and secure applications.
Furthermore, Shopify features an in-built SSL, which is shown by the little padlock icon that shows before your URL. SSL certification has a number of advantages, including secure processing of customer information and payments, assistance with shop SEO since Google prefers sites with SSL. It assures that their website is safe to view, which increases the likelihood of sales, and so on.
Rapid customer service support
Shopify provides 24-hour customer service via email, live chat, and phone. Shopify's informative manuals, setup wizard, and community forum are more than enough.
WooCommerce, on the other hand, requires assistance from its web hosting brands (paid) in order to gain customer assistance access. Alternatively, for ultimate security, you could download a plugin.
How to Migrate From WooCommerce to Shopify?
Step 1: Create your Shopify store
Create a Shopify store if you don't already have one. Registering for a Shopify account is perhaps the basic step. Firstly, go to Shopify. Afterward, choose the Start free trial option.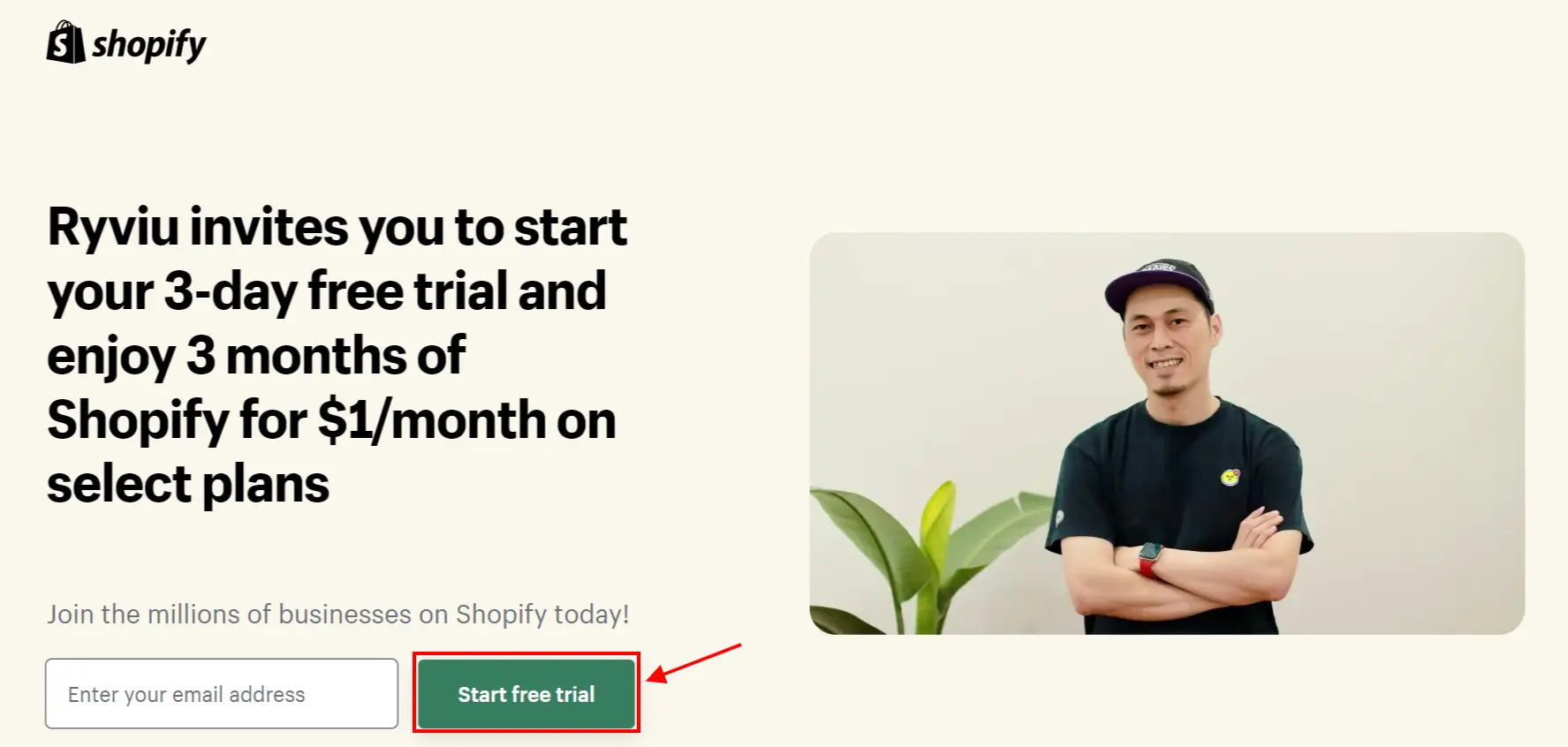 Step 2: Complete the Shopify store
When you click "Start free trial", you will be offered some questions to begin, but you may skip these if you prefer. Those questions could be "Which of the best describes you?"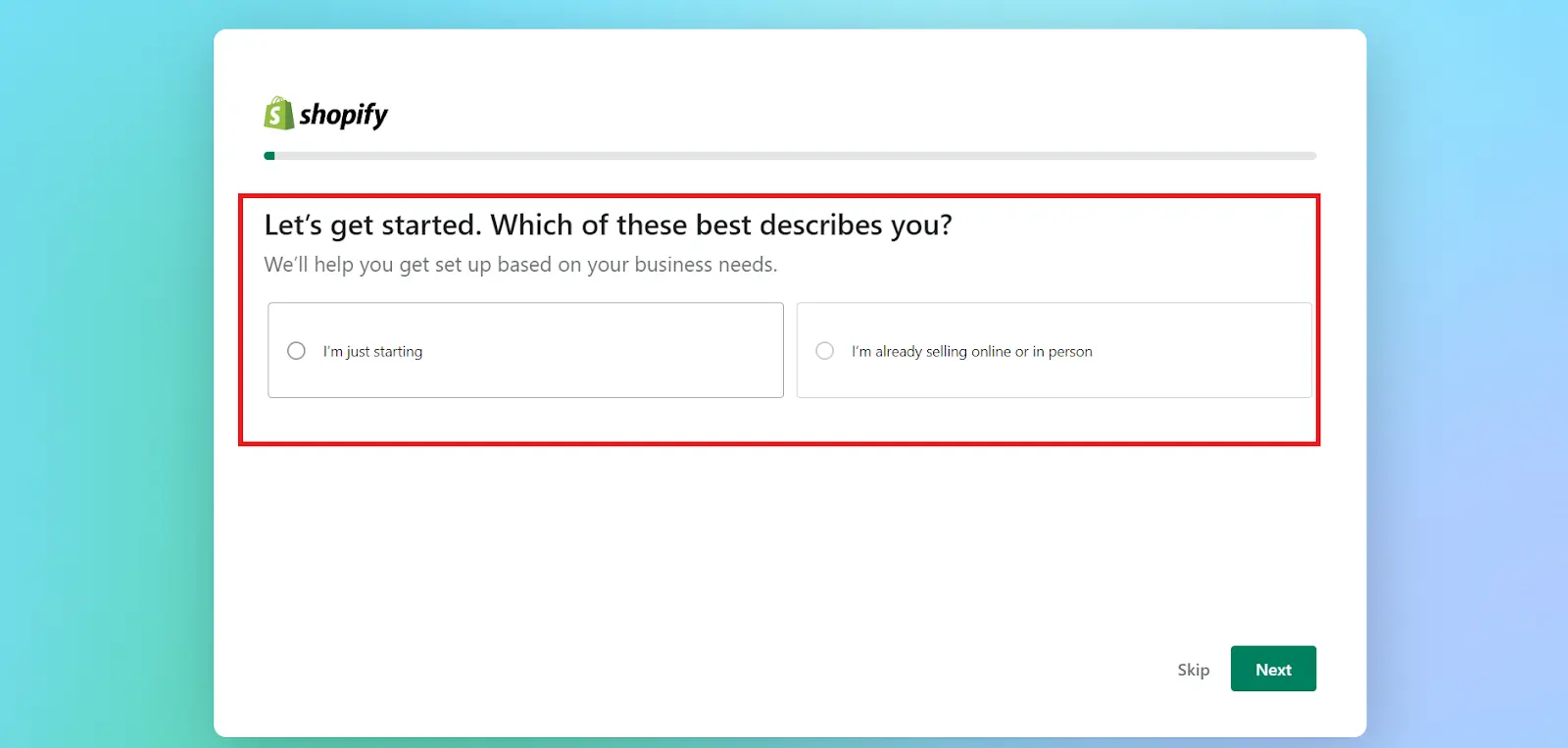 Step 3: Have a Shopify store's name
In this step, you need to generate the name of your store. Don't bother about your store name; just enter whatever you want. You may always modify it later by linking your Shopify store to your current WooCommerce domain name.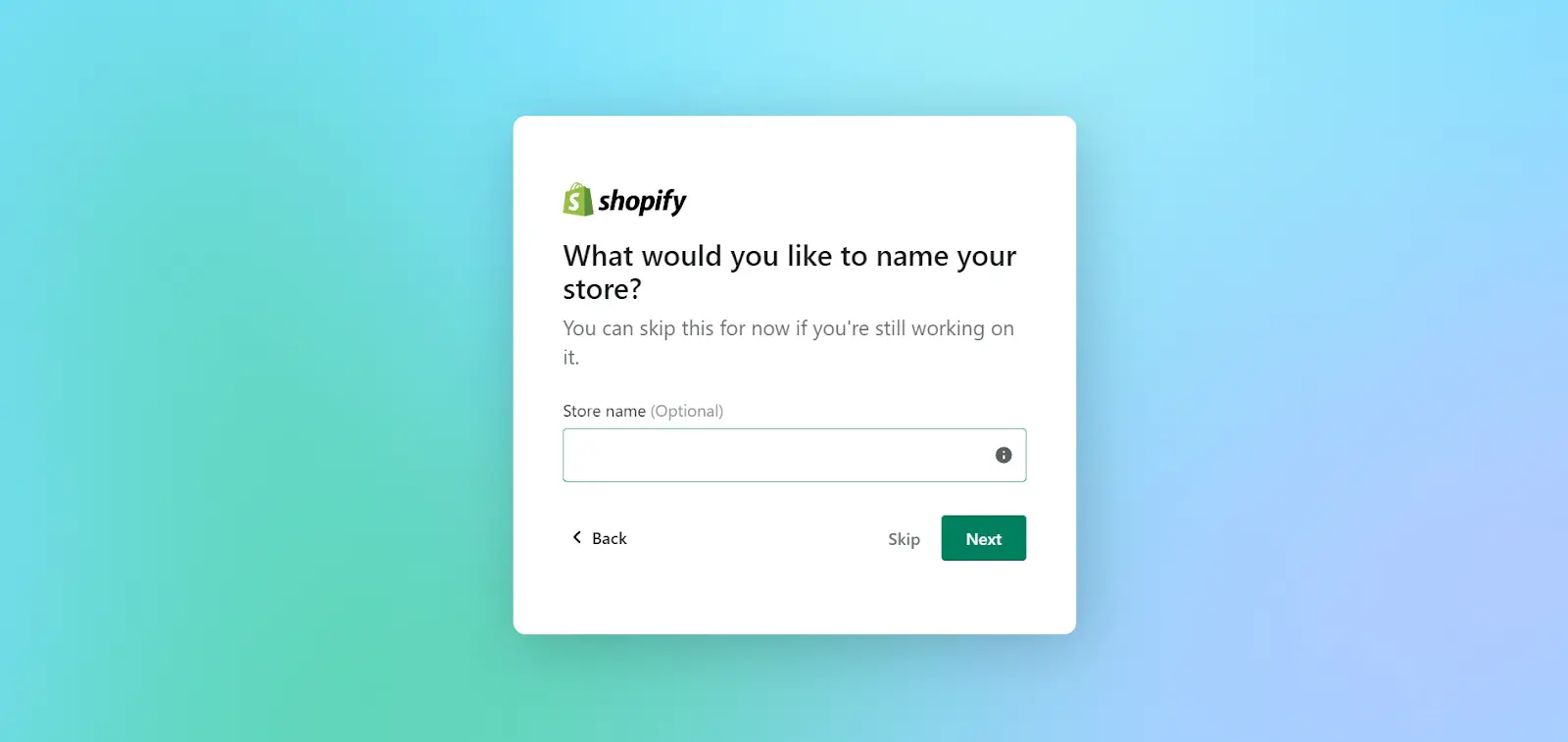 Step 4: Log in
After creating your store's name, the next step to generate a Shopify account is logging in with one of these options. You can choose whatever you want, such as Email, Apple, Facebook, or Google.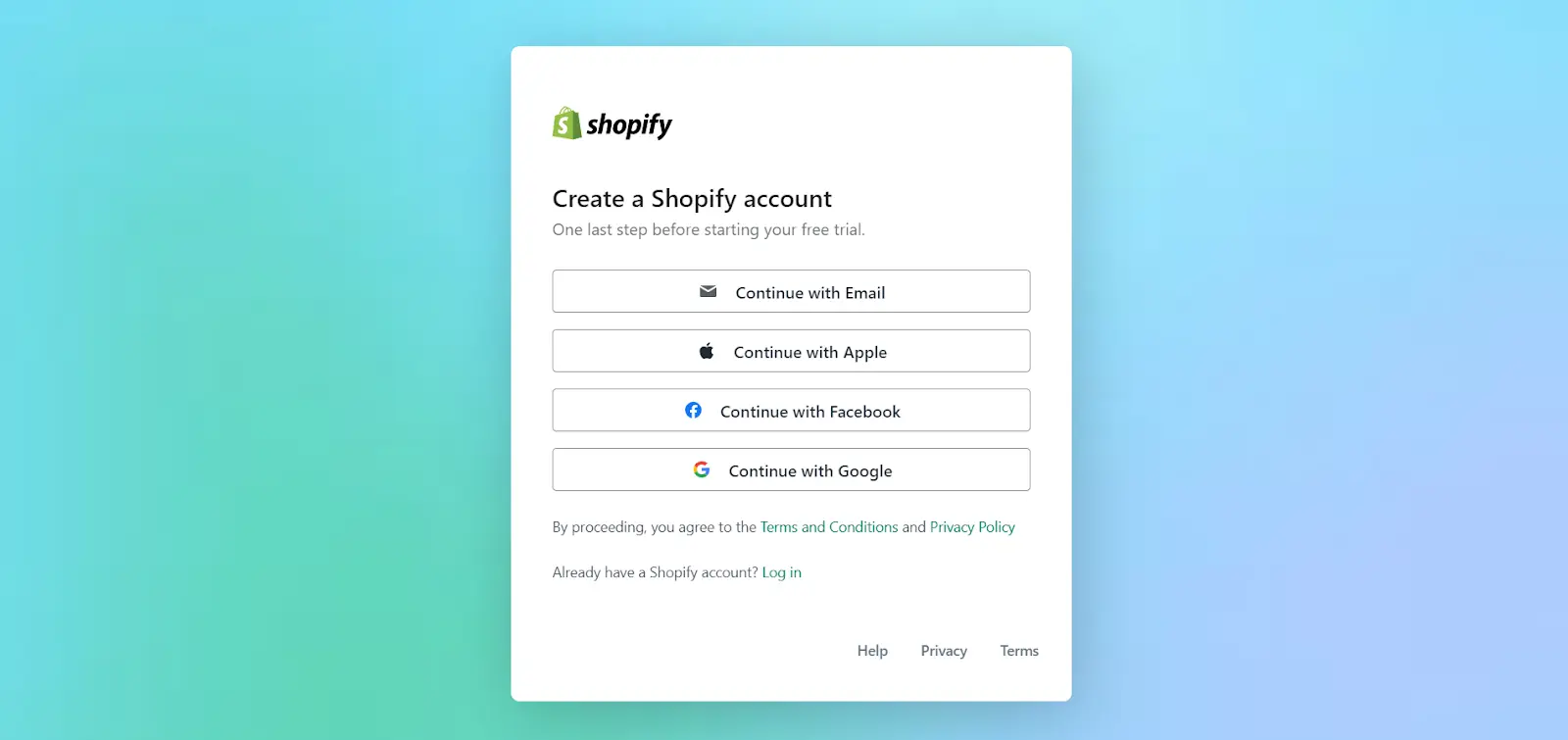 After logging into your Shopify account, you will see the display of your Shopify store. If you see exactly the display in the following image, you successfully generated your online shop.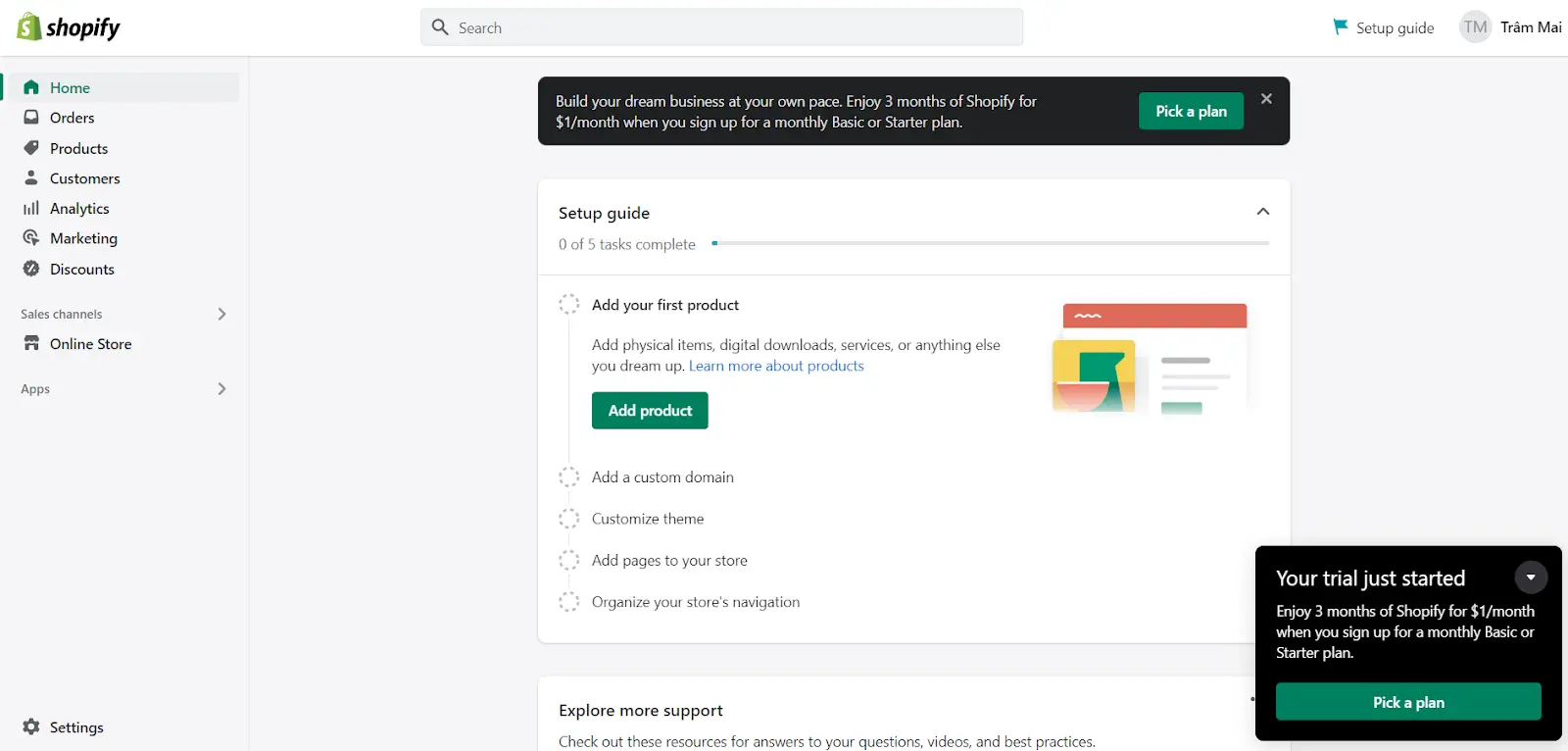 Step 5: Turn back to WooCommerce
When turning back your WooCommerce, what you need to do is to log in to the "Admin Panel" in your WordPress, then penetrate the section "Products". After that, you can see the categories like All Products, Add New, and Categories,... Let's select "All Products"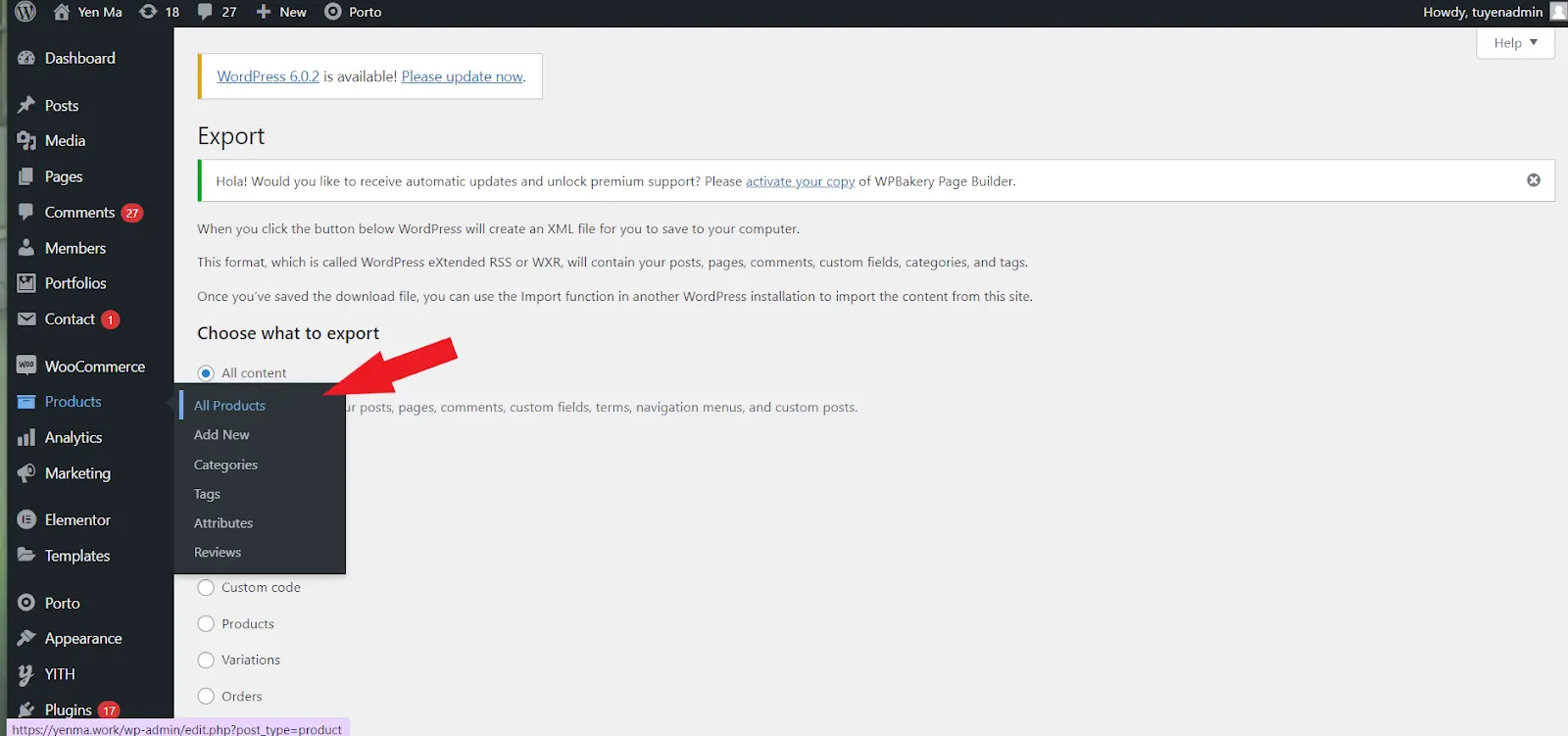 Step 6: Choose products to export
Once selecting "All Products", one new window appears. Here, you are able to select the product type, certain categories, or columns that you fancy filtering to export. At the top of your display, you can see "Export". Click to choose it.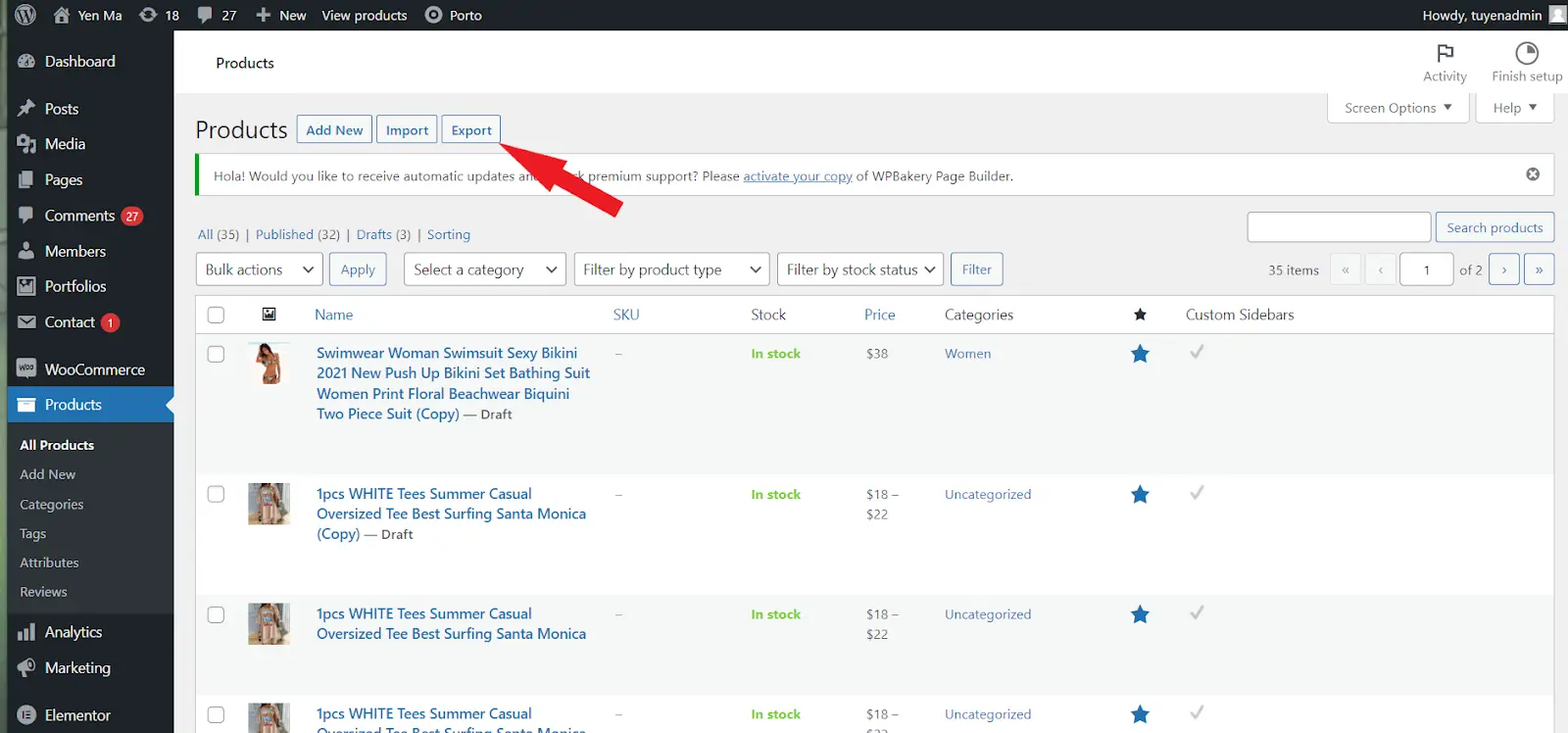 Step 7: Generate CSV
After choosing "Export", your next step is to select the "Generate CSV" button to download files.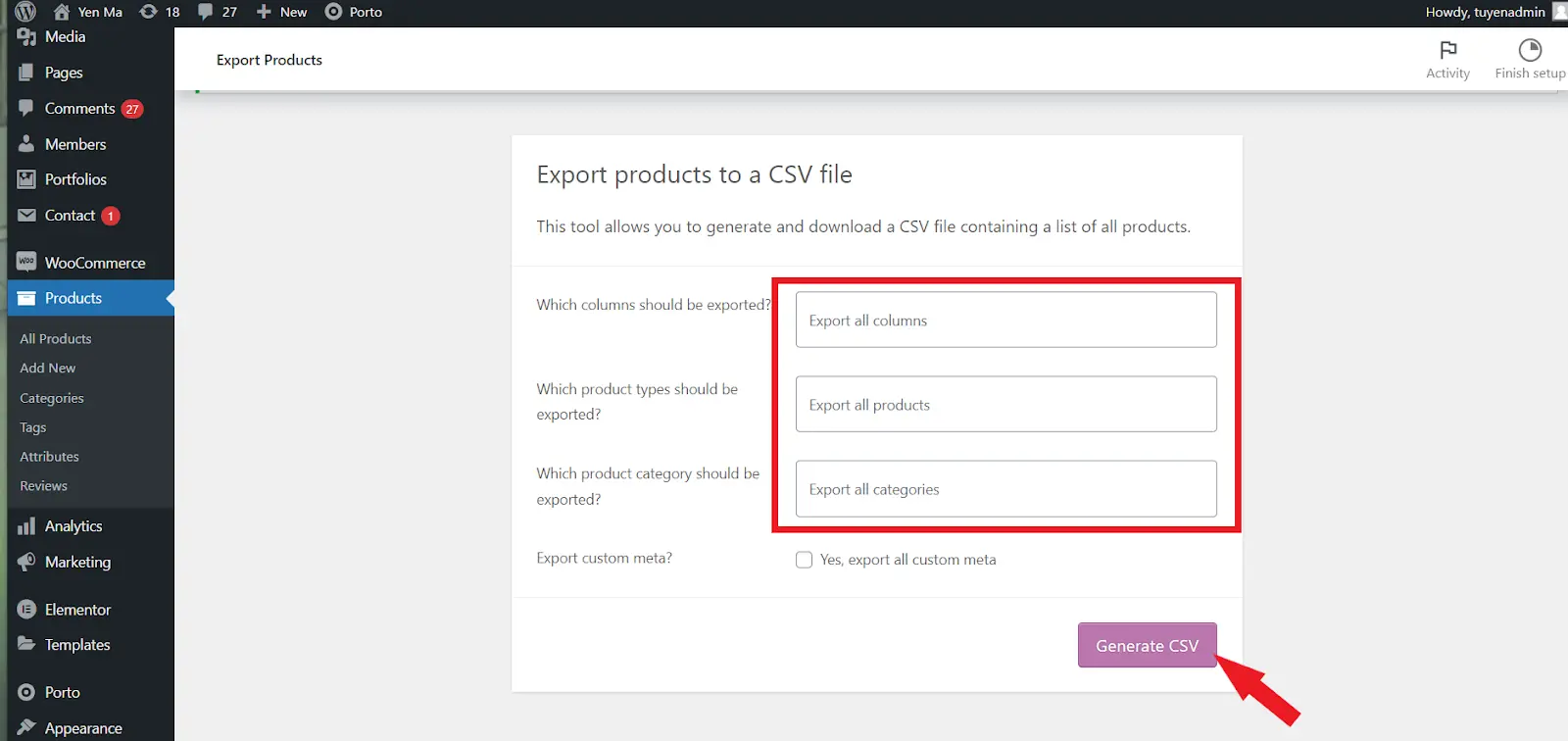 Step 8: Import WooCommerce products to Shopify
This is one of the final steps to migrate from WooCommerce to Shopify. After generating the CSV, turn back to your Shopify. You need to approach "All Products" to pick up the button "Import". See the below screen.
Then, navigate to your "Shopify admin" to begin importing your downloaded CSV file. Choose your CSV file, then click the button "Import products".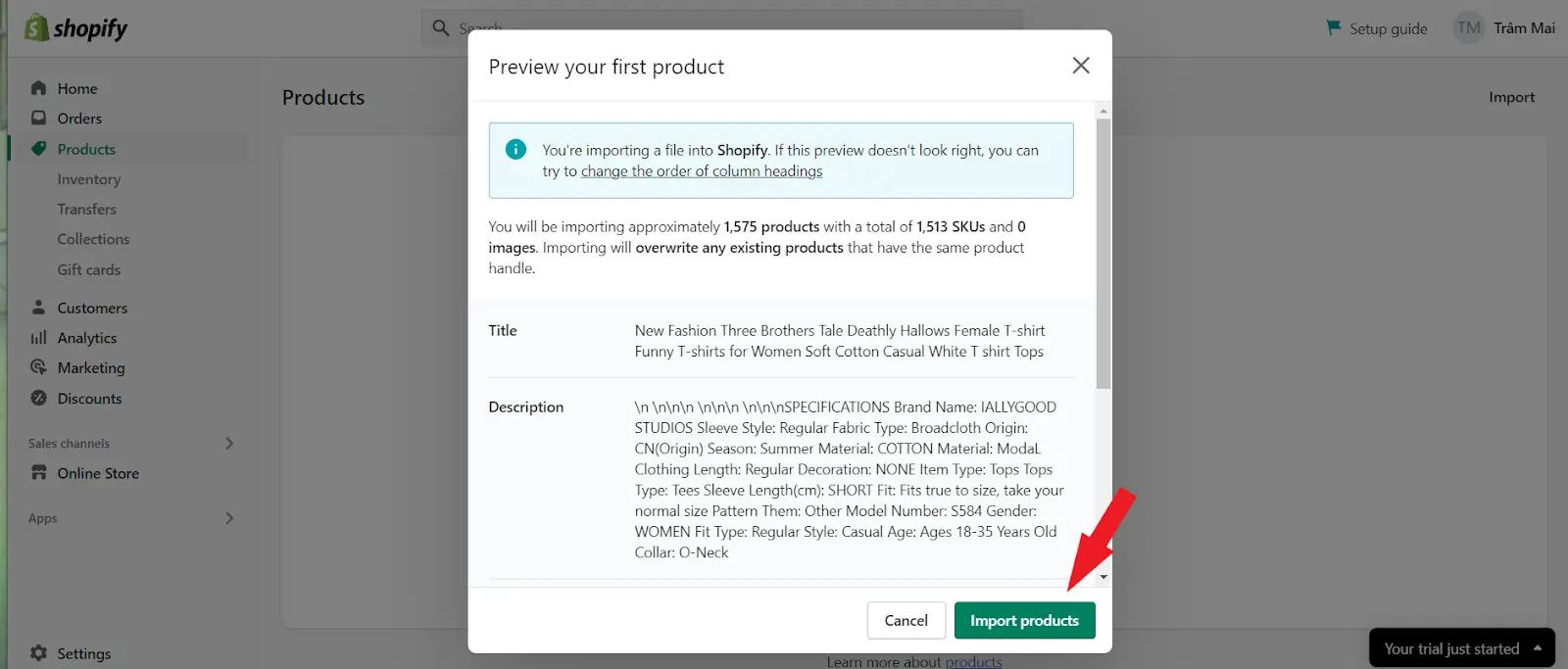 Step 9: Check your process
This CVS file is the one you downloaded from WooCommerce. As soon as you finish, Shopify Importer begins adding items from this file to your online store.
It takes some time to migrate from WooCommerce to Shopify. When the importing procedure is complete, you will see items displayed on the Shopify shop.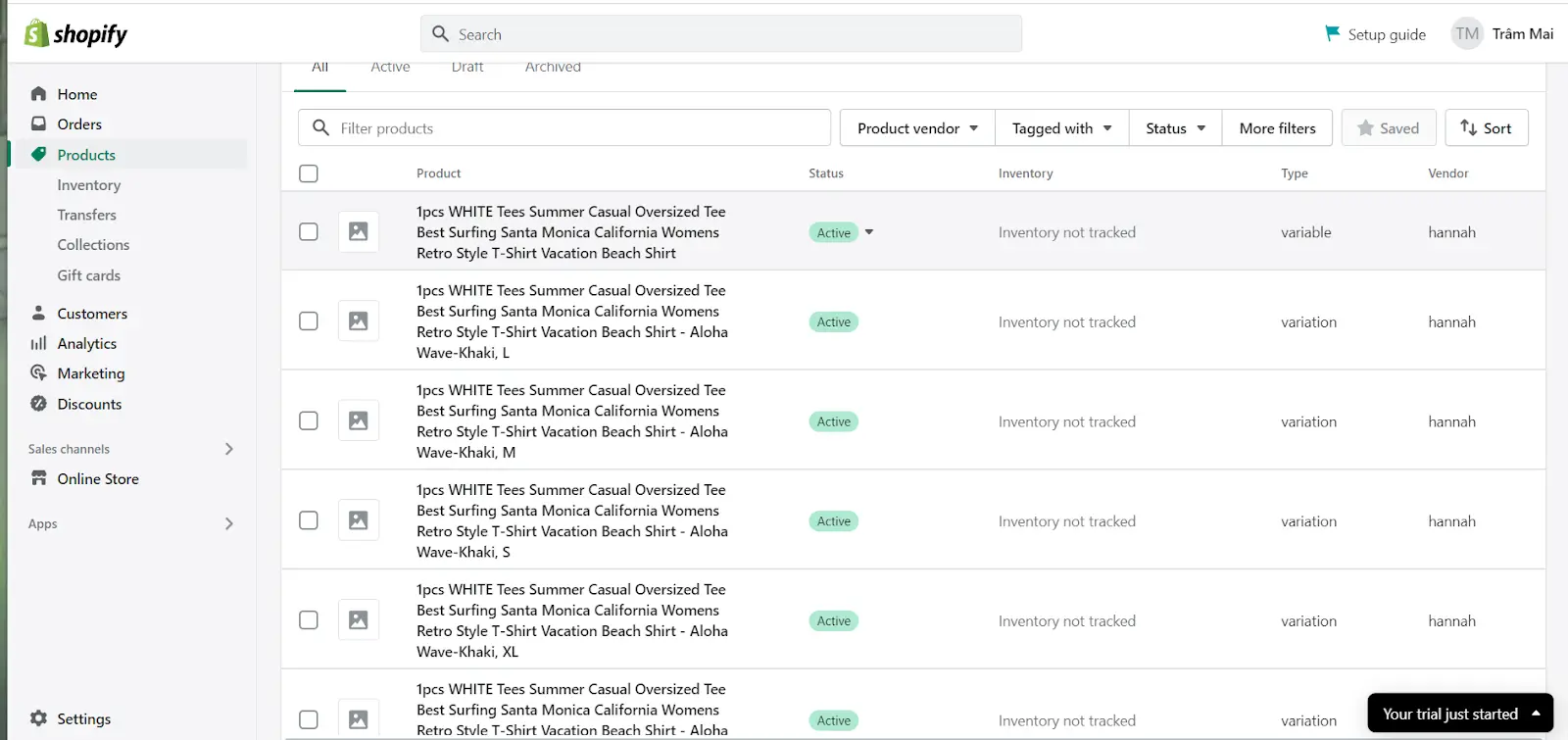 After you've imported your items, follow the same steps to import your orders and consumer data.
Although this manual migration is simple, it does have certain drawbacks. Product photos cannot be imported at the same time. Therefore, you must add them after that. Several consumers or items may be missed. As a result, if a customer's information is repeated, the most current update will be imported.
Moreover, When businesses want to migrate the reviews from WooCommerce to Shopify, they should use Ryviu - a free Shopify Reviews Application. This app allows you to transfer reviews from WooCommerce to Shopify easily.
Furthermore, the status of your digital items may stay unpublished. Consequently, in order to interact with these digital capabilities, you must install Shopify's free application.
Conclusion
Both WooCommerce and Shopify are comprehensive platforms for meeting your online store's demands and objectives. While WooCommerce is more than just one DIY tool that has shown to be fantastic for a wide range of tech-savvy customers, Shopify makes it ideal for people who want to focus on their store's elements without having technical skills. Because of the excellent user experience, migrating from WooCommerce to Shopify is highly recommended. So, if you want to maximize the potential of your business, let's migrate from WooCommerce to Shopify.
As a result, you may make the most of it and rapidly expand your firm. I hope you find these instructions useful and that by following them, you will become more successful in your business.