Migrating from Wix to Shopify: An ultimate Guide
Wix and Shopify are the two most popular website builders that offer powerful eCommerce platforms. While Shopify is a well-known eCommerce platform that works well for producing full-featured online businesses from small to large, Wix is ​​a website-building platform that specializes in creating all kinds of projects in Judgment.
So is switching from Wix to Shopify a wise choice?
Despite the system's extensive tools and capabilities, Wix is ​​not the ideal solution for developing large eCommerce projects. This is due to the limited functionality of the system.
But how to migrate from Wix to Shopify? If you already have a web store built by Wix and want to expand it. However, you need a more useful and spacious website. This means it's time to consider migrating from Wix to Shopify.
See what this article is about!
What are Wix and Shopify?
Wix is a decent all-around content management system (CMS) that markets itself as a very basic and easy platform for anyone to use to construct a business or personal website. They've added eCommerce functionality and even email marketing tools to some extent, but like with other swiss-army knife solutions like WordPress or Squarespace, it tries to do a lot of things but isn't particularly good at eCommerce.
Shopify, on the other hand, is designed solely for eCommerce. It contains some features of the CMS and more functionality to be added as you consider the huge alternatives to Shopify Apps. But at its core, you just need to set up and scale your business with a basic Shopify configuration. If you look for further details, please take a look at our Shopify review.
That is why entrepreneurs are seeking for strategies to move from Wix to Shopify so that they may continue to expand without having to worry about the technical parts of their business.
What is Wix to Shopify migration?
Wix to Shopify migration is the process of migrating website data (e.g., items, customers, orders, etc.) from the Wix platform to Shopify. Cart2Cart, an automated application, will allow you to achieve it easily and without requiring any coding experience.
However, there's one big hitch to the migration — transferring all of your data from Wix to Shopify isn't straightforward and takes a significant amount of time. Not to mention, the procedure is also prone to errors and can only add to the overall problem.
While there are plenty of tools out there that claim to automate the steps needed to make a transfer, none of these are cheap and worse, don't necessarily produce a seamless output. That means you will have to spend a lot of cash on a tool that promises to do the work on your behalf, based on an algorithm. But with the caveat that the end result will come with its own issues.
Wix vs Shopify: Why Migrate From Shopify to Wix?
Without a doubt, both Wix and Shopify are market leaders in their respective niches. While both are created with different goals and applications in mind, both are easy to use, have great functionality, and offer flexible design customization options. Here are a few reasons why migrating from Wix to Shopify might be better for your business.
Ease of use: While Shopify is the most popular platform for launching an online business, it isn't the most user-friendly. Setting up a Shopify-based store is not a one-click process; it takes a few of hours to customize everything and become acquainted with the platform. Wix, on the other hand, allows even the most inexperienced users to create spectacular DIY stores in a matter of minutes.
Product presentation: When it comes to product presentation, Shopify allows you to add three alternatives for size, color, or material. Wix has six variants and up to thirty options. Both allow you to create titles, descriptions, and image galleries that include stunning zoom effects. Furthermore, unlike Wix, Shopify does not enable carousel videos in all of its themes.
Marketing features: Wix has integrated all marketing campaigns into Wix Ascend, an all-in-one solution that allows you to manage all marketing initiatives in one spot. For marketing, Shopify mainly relies on third-party apps.
Pricing factor: Wix's pricing plans (which include ecommerce capability) range from $20 to $35 per month. Shopify's plans, on the other hand, range from $29 to $299 per month.
Customer service: While Shopify offers round-the-clock support, the quality of Wix's support is far superior. It has a more comprehensive help center and in-editor assistance. Shopify requires you to switch back and forth between the documentation and your store, whereas Wix allows you to get help immediately from the editor.
Overall, whatever your reasons for choosing a Wix migration, the article below will bring you through the detailed processes of moving from Wix to Shopify.
How to Migrate from Wix to Shopify?
Switching from Wix to Shopify necessitates a number of necessary actions. In general, you will be responsible for website transfer (including available content) and domain name transfer.
You'll also need to tweak website settings and SEO factors to ensure that the project doesn't lose its ranking in search engine results. Check out our thorough tutorial on how to migrate from your Wix-based store to Shopify.
Method 1: Migrating directly from the Shopify admin
How do I make the transition from Wix to Shopify using Shopify directly? This is the simplest and least expensive method.
A word of caution, however: this transfer approach is more time-consuming and requires more work.
Furthermore, if you are not completely certain and have a lot of reservations, this strategy may expose you to risks such as data loss or incompatibility, among other things. You should stop and ponder before you begin!
Step 1: Register with Shopify and begin the site setup process.
You must build a Shopify site in order to import your content. Simply click on the Start free trial button on the main Shopify page.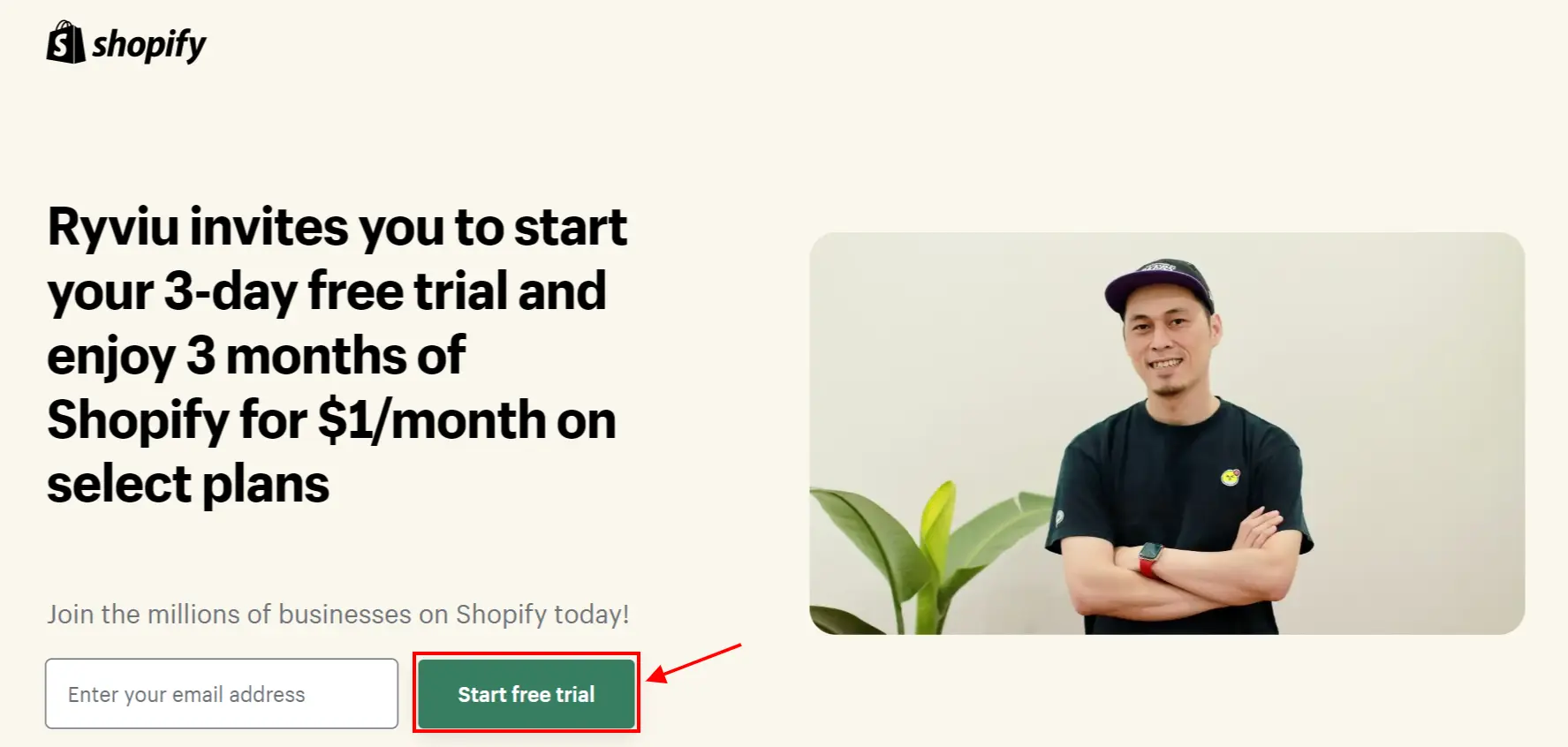 If you don't already have a Shopify account, you'll be asked to fill out some forms. In addition to the regular email and password, you must additionally specify the name of your store.
After that, you'll see a brief loading page as Shopify constructs your site, and you'll be prompted to enter some extra information. Simply answer the questions and prepare to input the address of your store. You must have one, even if your only address is your home address. You will not be paid otherwise.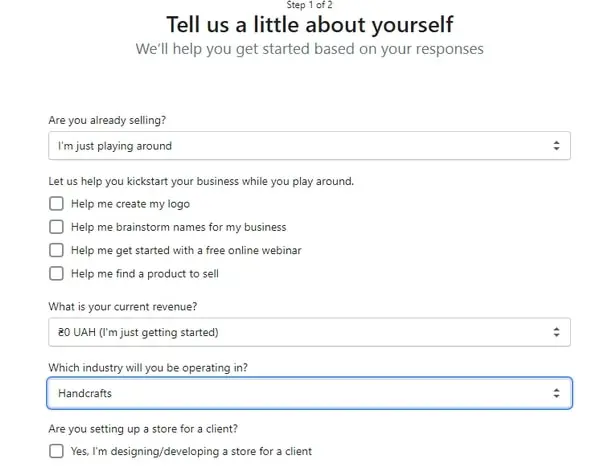 Following that, you'll be directed to a landing page with a few additional activities. Begin by configuring the Customize Theme settings.
When you select the Customize Theme button, a new screen will appear with even more possibilities. You can modify the colors and branding on your current theme or select a whole different template.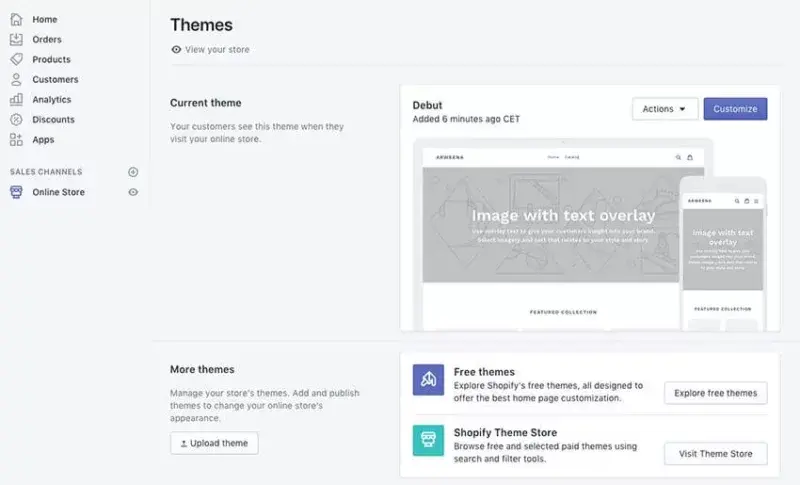 Shopify offers both free and premium themes. You can also upload ones you bought from third-party vendors like Theme Forest.
Step 2: Copying Your Content Over
Before copying your content from Wix to Shopify, make sure to prepare your standard pages.
Return to Wix and log in to your dashboard first.
From this page, you should be able to export your store's items, contacts, and other entities as CSV files. Each entity should be exported to a separate file.
Then, select the section that allows you to import CVS files. At any given moment, only one CVS file can be imported.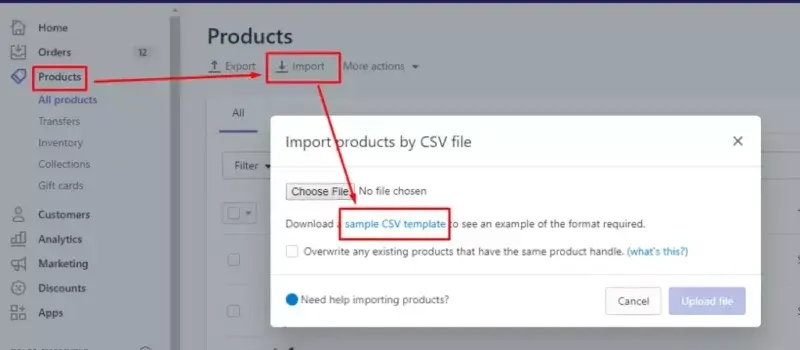 You must, for example, first upload a list of all your products. The process can then be repeated with the customer lists, and so on.
Take notice that Shopify provides a site builder that allows you to customize your design and layout. You can only change the layout of the home page.
Every other page follows a simple layout set by the theme you've chosen. To provide a consistent experience, all of your product pages will look the same. The same may be said for additional content pages and blog posts.
The homepage builder is similar to many other site builders in that it does not offer genuine drag-and-drop design. You can instead select from a variety of pre-made content blocks that include text and image placeholders. Then simply add your actual content into the provided fields.
The sidebar on the left side of the screen is used to make all modifications. To add new content, click "Add Section," and you're done.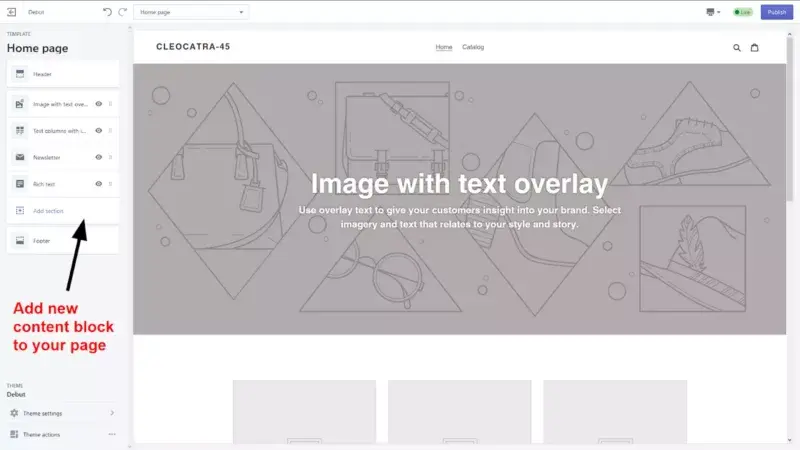 Step 3: Returning to Your Shopify Store

Everything must be presented in the manner in which you want people to see it when they first visit your website.
If you're happy with how everything looks, go back to your dashboard and continue the manual process of providing more specific descriptions.
Indeed, the more precise they will appear if you properly fill out all of the fields (product names, features, prices, meta descriptions, and so on).
Fortunately, your site will benefit from all of the available design options, from fully customizable templates to customized apps tailored to your specific retail offerings and industry.
Furthermore, Shopify may have missed other descriptions that you need to fill out as well. It includes a slew of product inventory widgets to help you keep track of what you have in stock and how close you are to selling out of a particular item.
Step 4: Transferring Your Wix Domain To Shopify
Before moving on to further transfer options, you should understand how to transfer your Wix-purchased domain name to Shopify.
Here's how you go from Wix to Shopify (domain version)
Login to Wix and navigate to the "My Domains" tab.
Select the required domain you want to relocate (this is required if you own several domains), then click the " Advanced" and then the " Transfer away from Wix" options.
Select the EPP code to have it emailed to you. Keep in mind that if you purchased your domain from Wix less than 60 days ago, you will not be allowed to transfer it. The same is true when changing the domain registration information.
If everything is in order, select the Shopify domain transfer path. After you submit your inquiry, the migration process will be finished automatically within 7 days.
Adjust the settings. If you want to sell physical products through your Shopify web store, you must first configure the necessary parameters. This primarily applies to payment, shipping, and tax options. These options can be changed using the Shopify dashboard. You can also disable the shipping feature here if you solely intend to offer digital products/services.
Keep in mind that the name of your store will also be its subdomain. For example, if your shop is called "Birthday Cake," you can find it at "birthdaycake.myshopify.com." You can, however, easily alter the "myshopify" domain later.
Option 2: Using Third-Party Tools
Migrating your eCommerce store can take a long time and effort if you don't have extensive technological skills. As previously said, the second method of Wix to Shopify migration is to use third-party software (a Shopify app).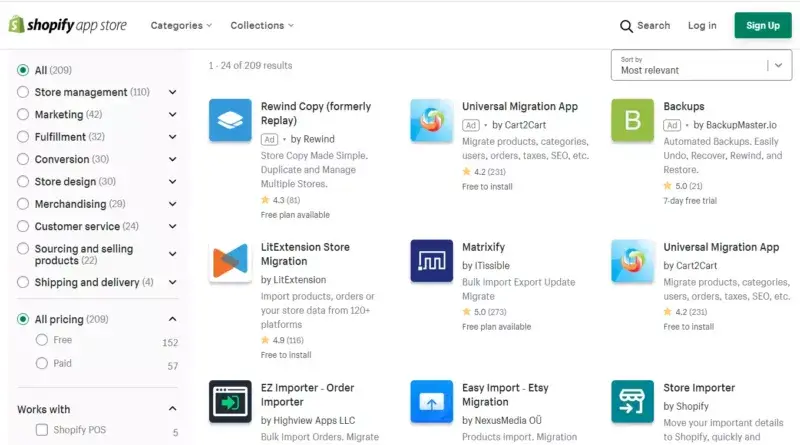 In my opinion, using an automatic transfer service is a more efficient option for converting your online business. Some of the benefits of employing a migration tool service include:
The tools are simple to use and do not require any coding application on the part of the user.
You can quickly move your stores to a new eCommerce platform.
A customer care representative will assist you before, during, and after the relocation to ensure that everything goes smoothly.
It goes without saying that this way looks to be more convenient at first glance because you don't have to worry about the process and can just wait for the results. However, as you begin to study the results, you may see a flurry of problems that could compromise your website's safety and performance.
Furthermore, website migration technologies are often expensive, and it makes no sense to pay for services that may be ineffective in the long run and may cause issues with your new project. As a result, employing a third-party solution is not the best way to move Wix to Shopify. Something could go wrong, resulting in a waste of your time and money.
How to Migrate from Wix to Shopify Using the LitExtension Wix Import App?
The Wix to Shopify transfer process is simple and uncomplicated. Please keep in mind that you can move up to 20 entities for free before proceeding with the full migration. We recommend that you first execute the demo migration to see the results on your Shopify store. Furthermore, if your demo migration is successful, you will receive $5 right away.
1. First, log in to the Shopify app store using the URL of your Shopify store, your email address, and your passwords.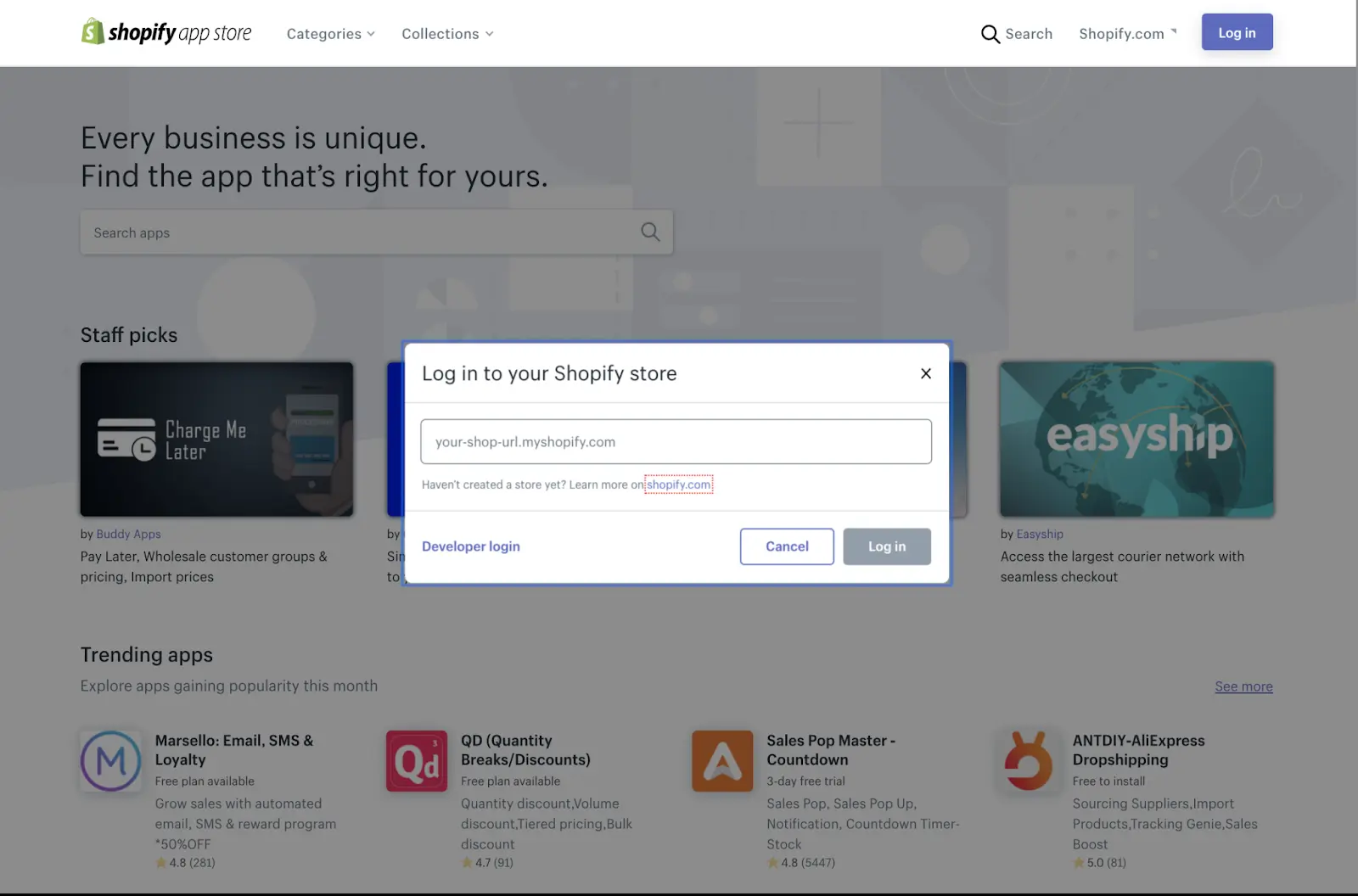 2. In the search field, type "LitExtension WIX Import" and click on the first result.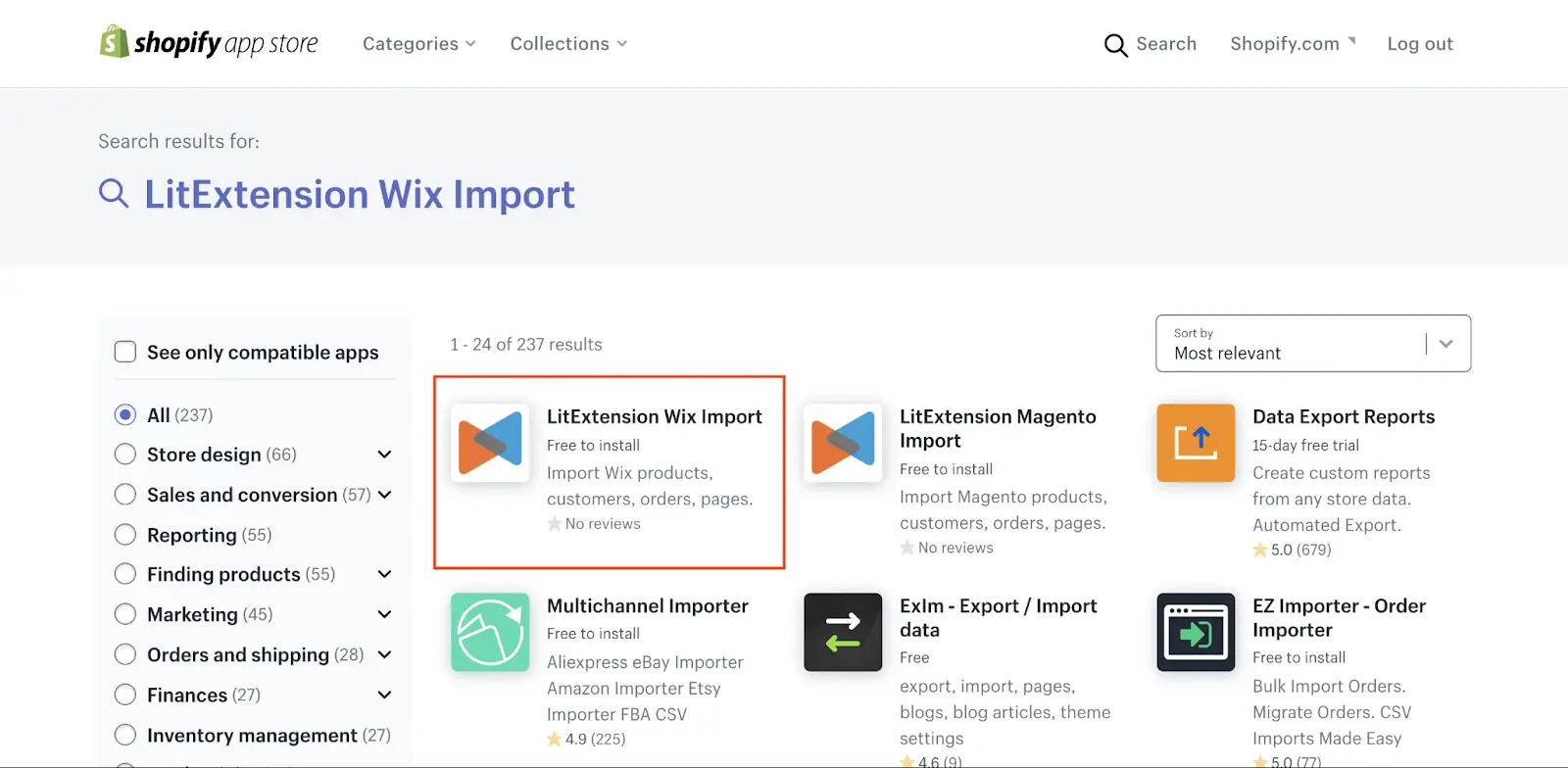 Continue reading to learn more about the app. When you're ready to give the app a try, click "Add app" Installing the app is completely free!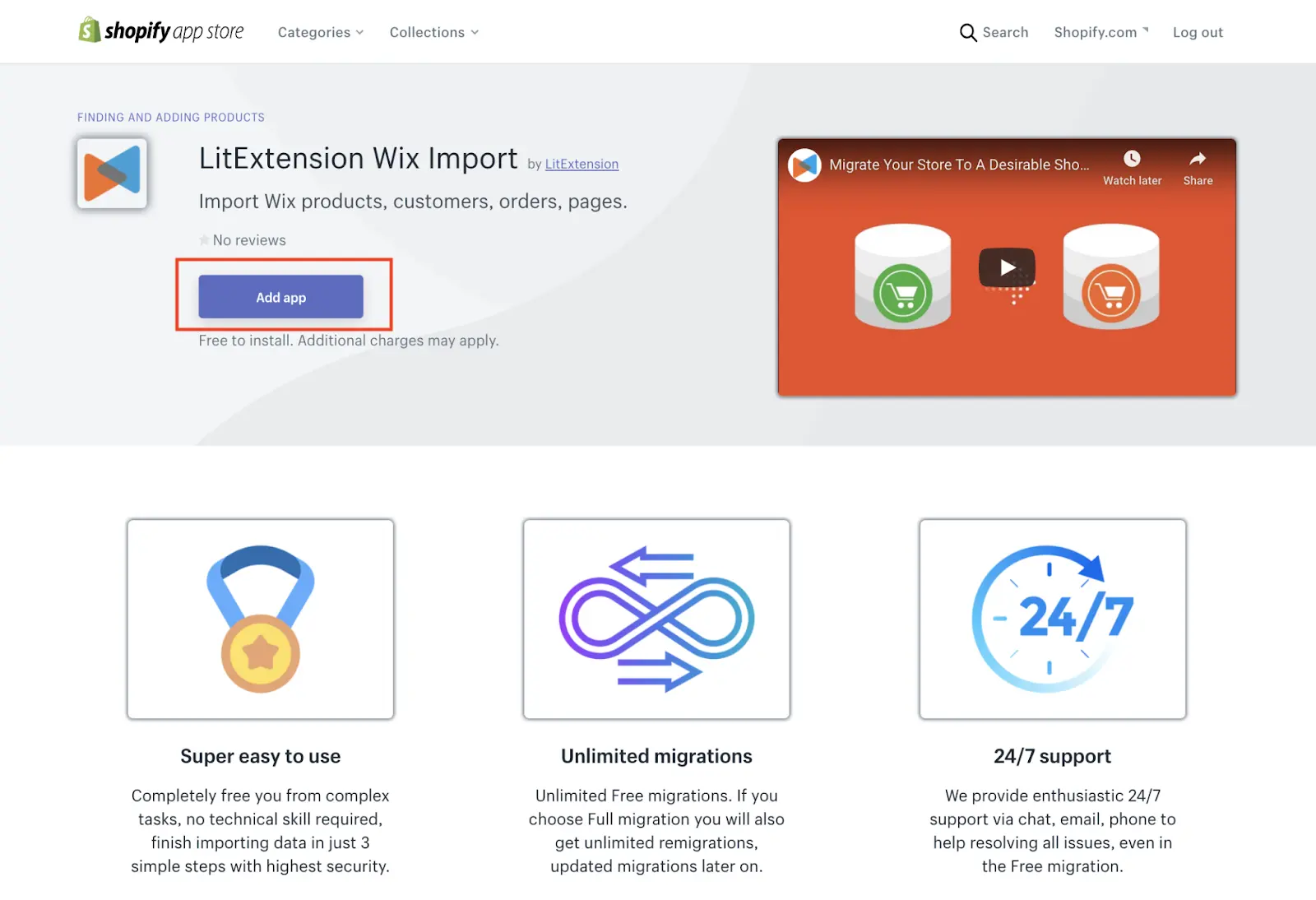 3. Then, on the Shopify Apps dashboard, select "New Migration."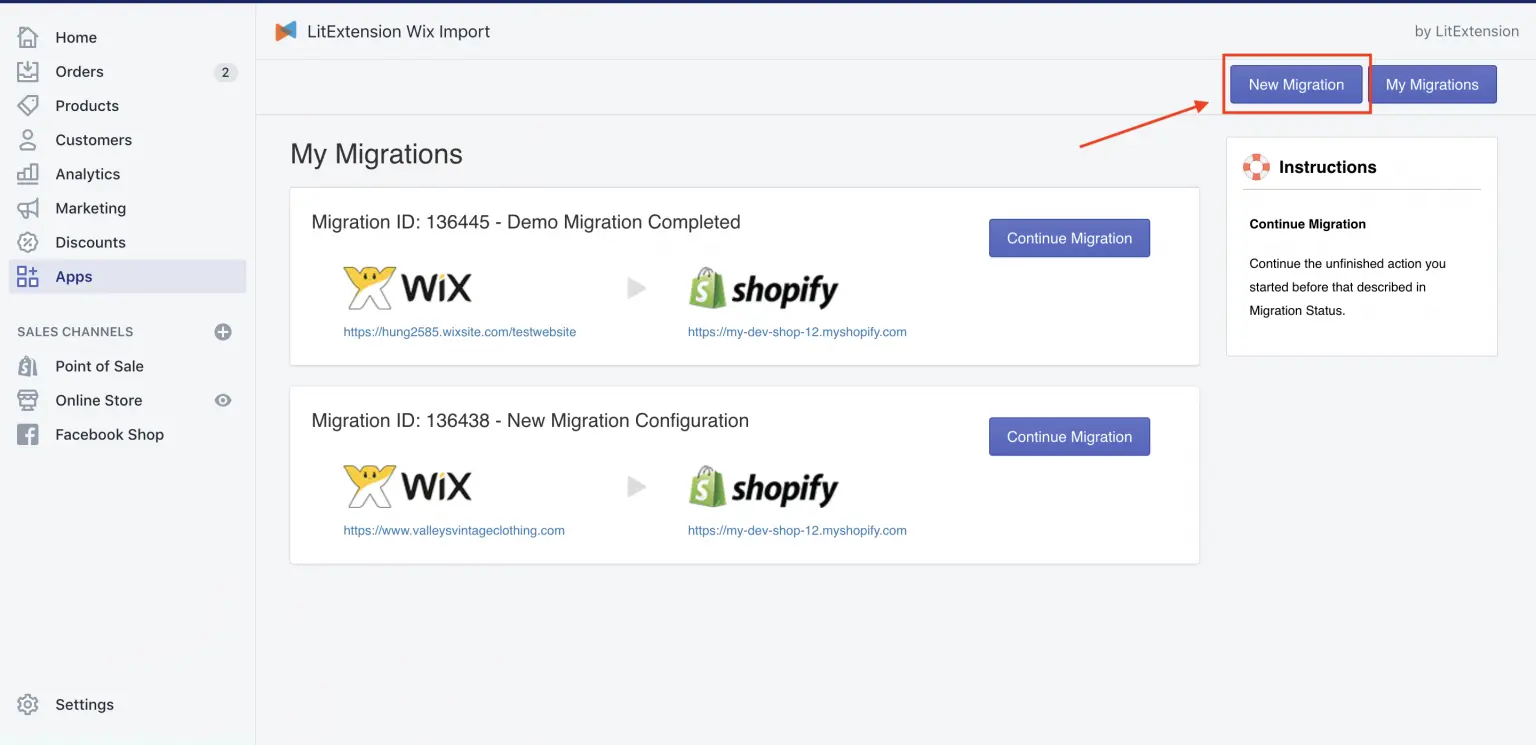 4. At this point, you must enter your WIX store URL, email address, and passwords. To proceed, click "Next: Configure your Migration"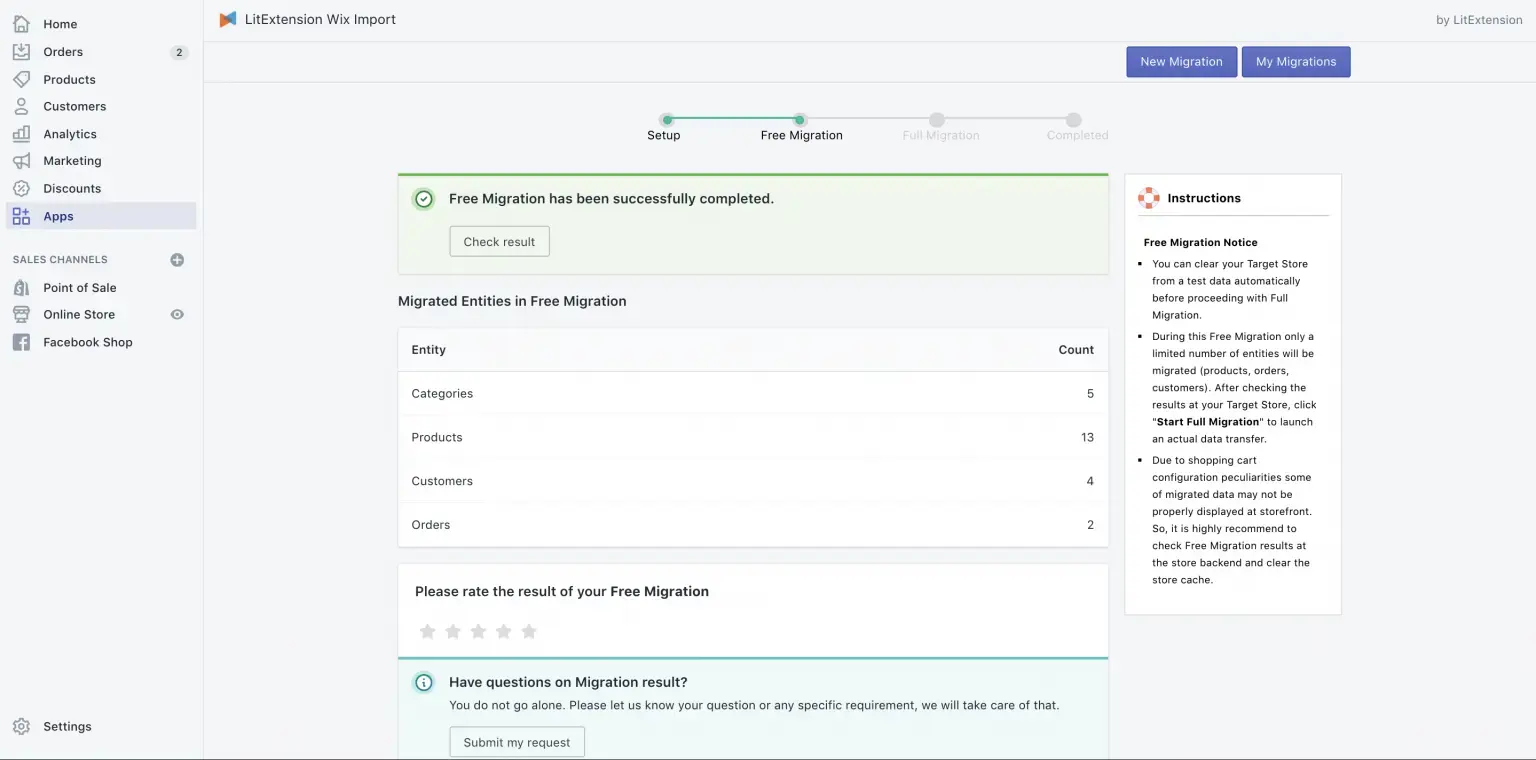 5. Now, carefully read the entities you want to migrate and check the appropriate boxes. Please keep in mind that you can migrate up to 20 entities for free with LitExtension for each demo migration.
Furthermore, the software allows you to select from a variety of extra settings such as Strip HTML or 301 redirects,...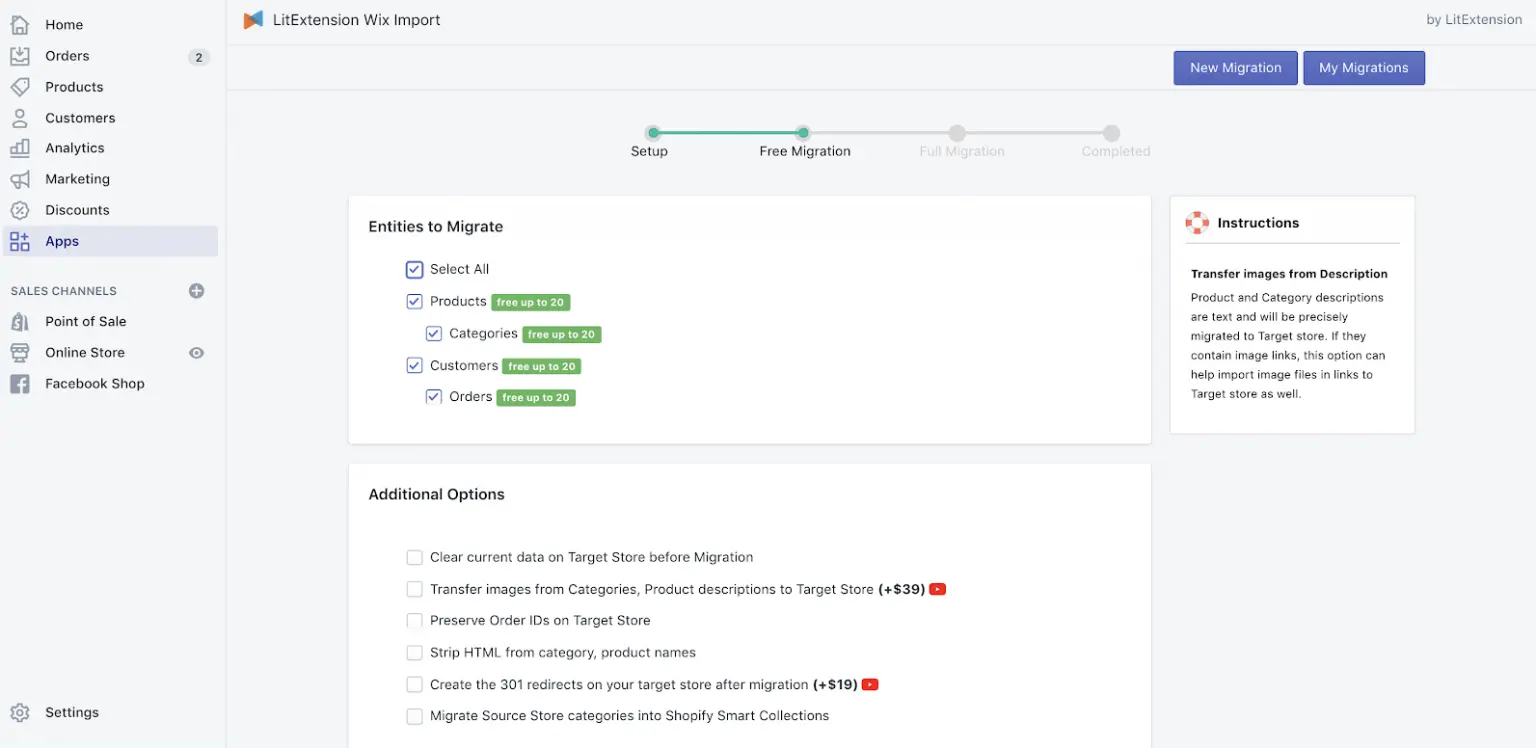 You can also anticipate to map the status of your orders during this step. On Shopify, you can name order statuses to suit your needs, either directly matching those in your current cart or in a different fashion. Regardless of the option you select, order status mapping allows you choice over how your orders are transferred to avoid misunderstanding after the migration.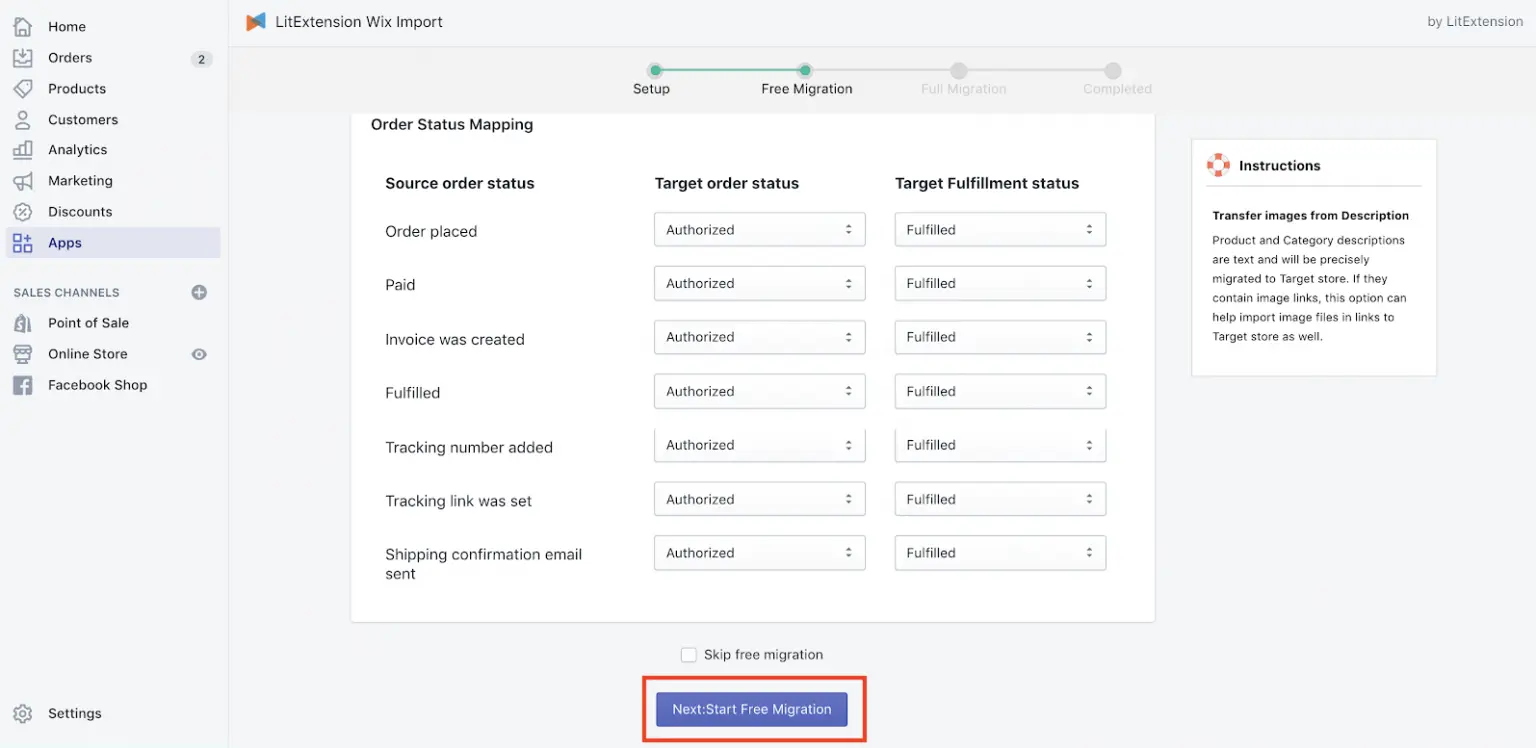 When finished, select "Next: Start Free Migration"
Your demo migration will take some time to finish.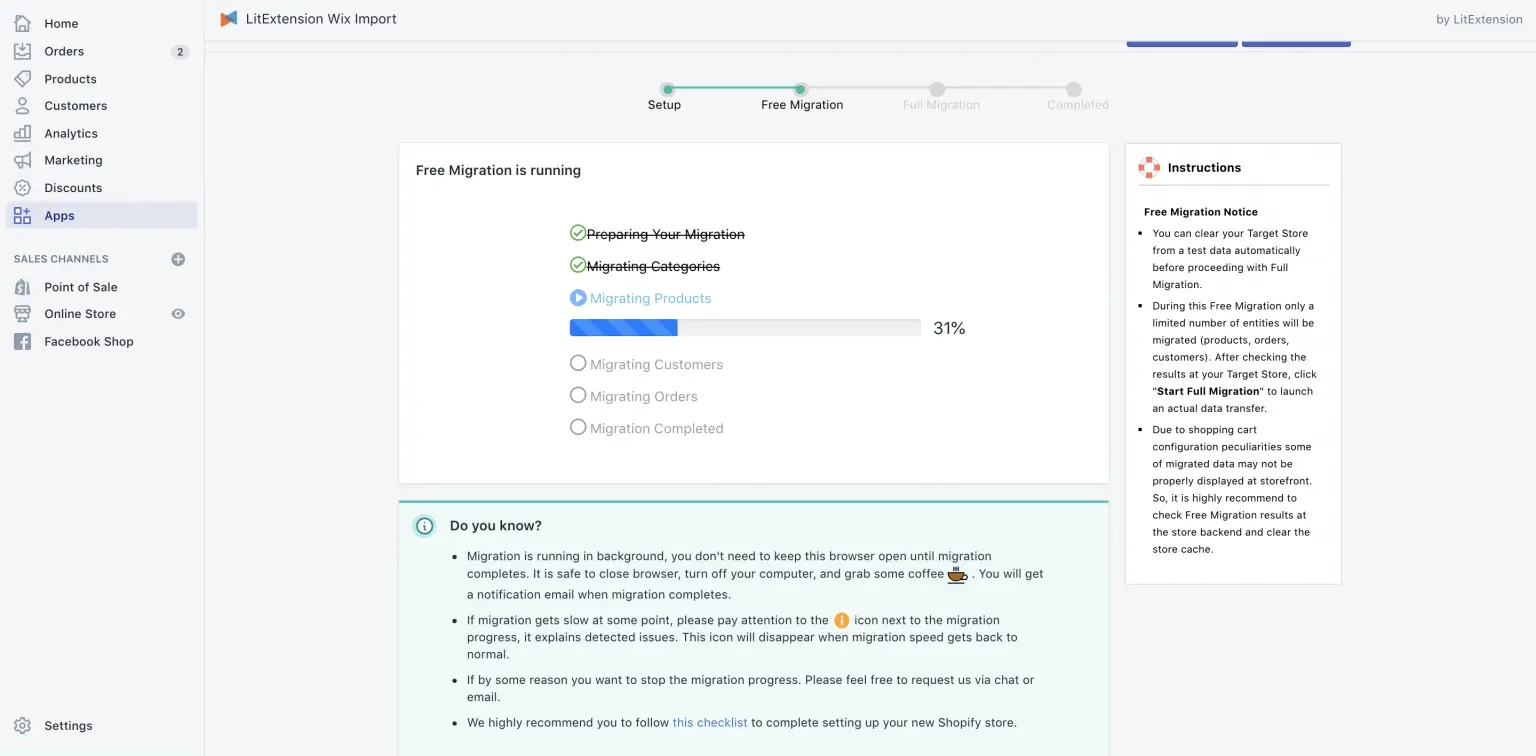 6. When the transfer is finished, the screen should appear something like this: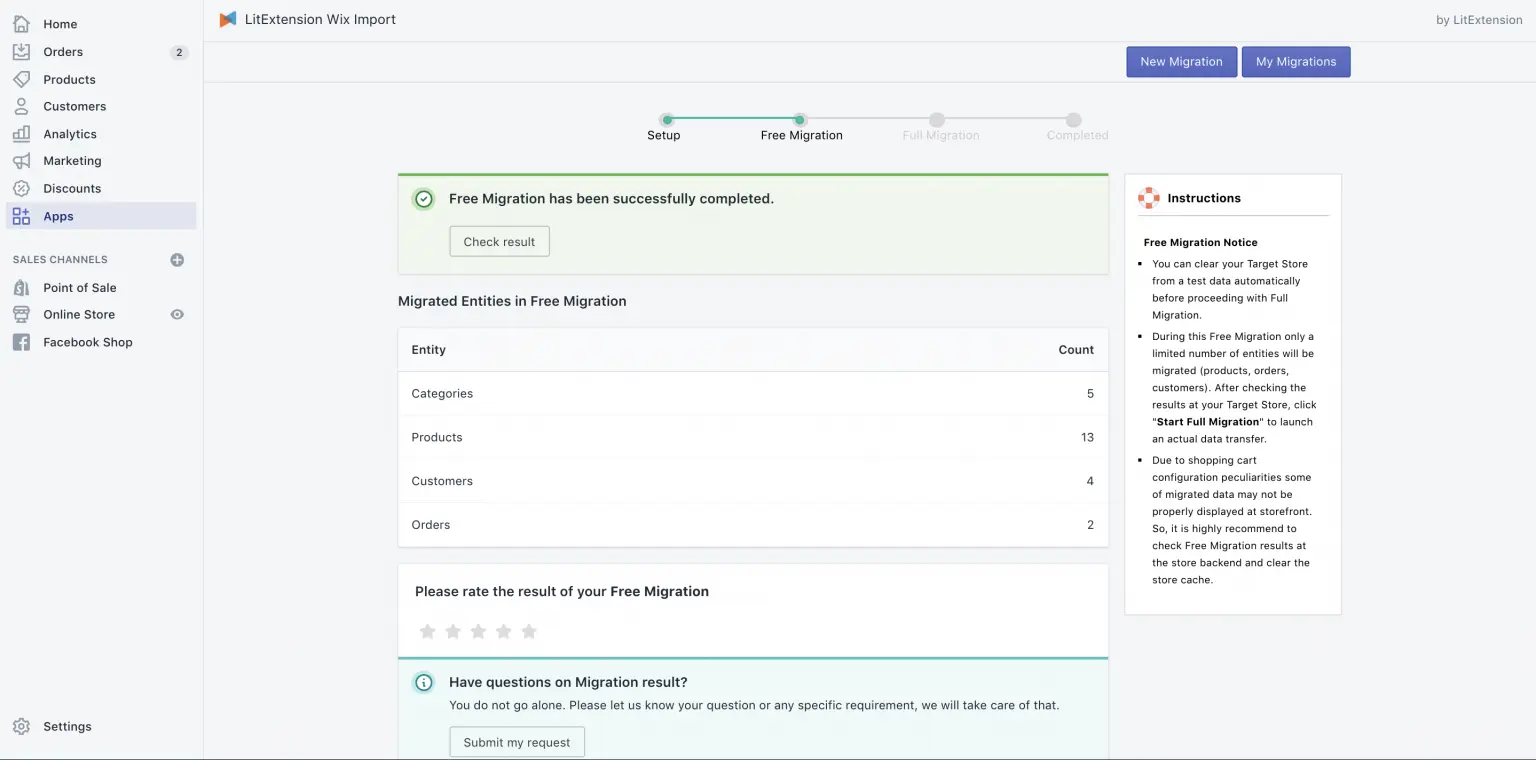 If you are satisfied with the demo migration results, you may proceed to the full Wix to Shopify migration.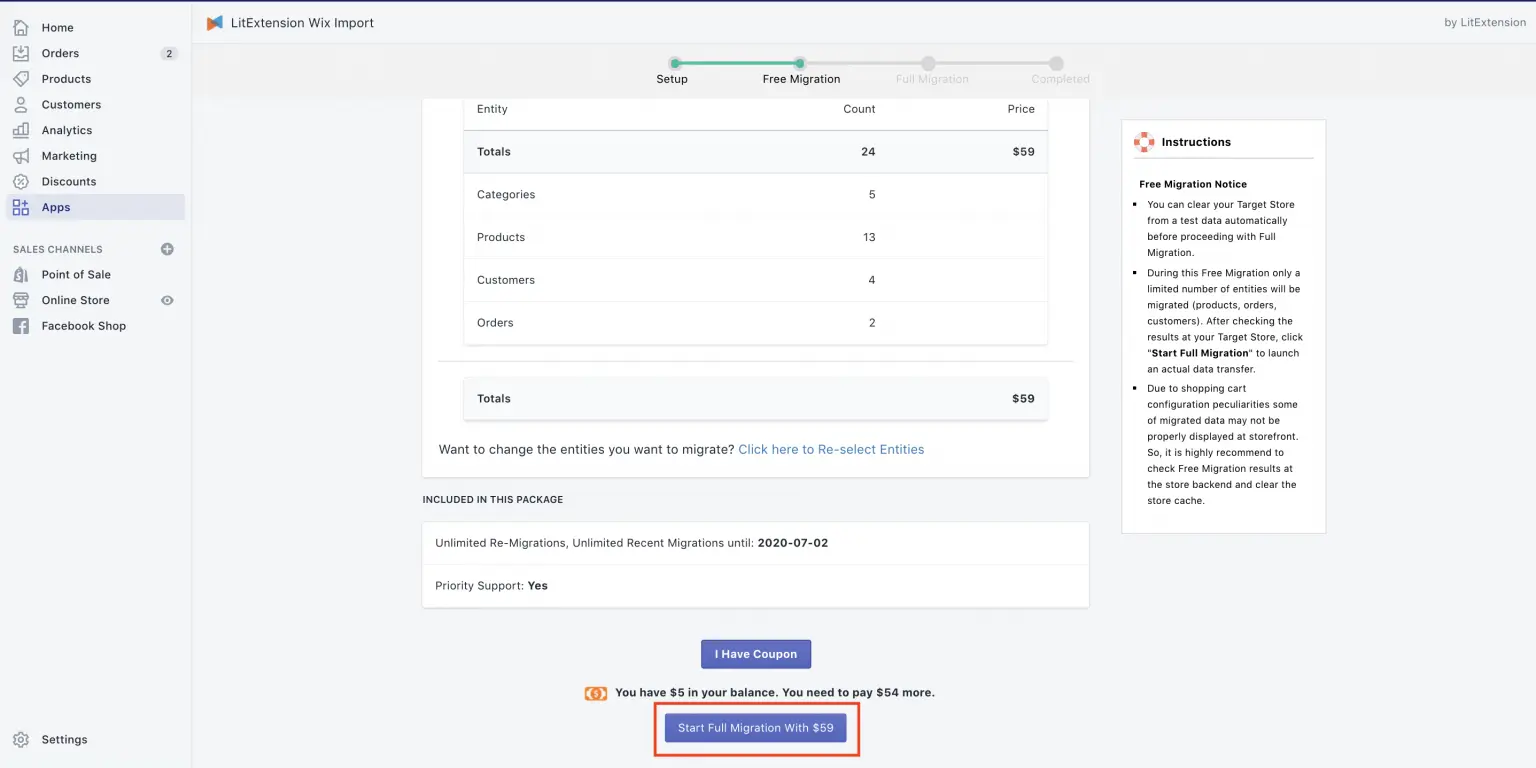 Bottom Line
Choosing a feature-rich platform is critical when it comes to developing a large, full-featured online store with hundreds of products and several capabilities. Wix and Shopify are two well-known systems that may be used to construct a web store. Everything is determined by your eCommerce requirements and specifications.
While Wix is a wonderful platform for new store owners, there is a reason Shopify is so popular. If you already have a Wix-based store and wish to expand its functionality, migrating to Shopify is a sensible and long-term choice. This is not due to Wix being a poor eCommerce platform. This is due to the fact that Shopify is a specialized eCommerce platform that was primarily built to construct enormous online hypermarkets.
If you want to take your store to the next level, switching from Wix to Shopify is your best bet. Using a plethora of individualized, technically diverse web features and applications, and communicating with more individuals on a daily basis.
You'll be relieved to know that your data will remain safe, secure, and correct as it transfers, allowing your store to continue operating regularly.