How to Upgrade to Shopify Plus?
In the ever-evolving landscape of eCommerce, businesses are constantly seeking innovative solutions to stay ahead of the competition and drive sustainable growth. Shopify Plus, the advanced version of the popular Shopify platform, has emerged as a game-changer for enterprises looking to scale their online operations to new heights.
This article serves as a comprehensive guide on upgrading to Shopify Plus, unraveling the process step-by-step. From understanding the benefits, we'll explore the key considerations and practical tips to help you unlock the full potential of Shopify Plus.
Get ready to harness the power of this robust eCommerce platform and propel your business toward unprecedented success.
What is Shopify Plus?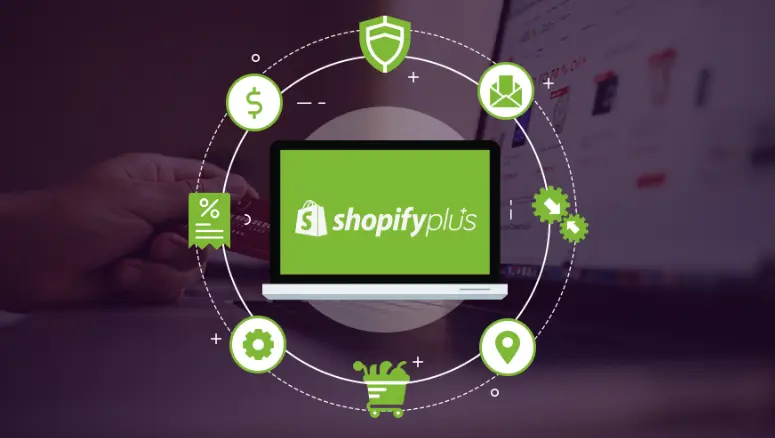 First, let's define Shopify Plus. For those who are unaware, Shopify Plus, a new enterprise eCommerce platform powered by Shopify, was introduced in 2014. The platform is intended for high-growth businesses, retailers, and brands who want to grow and attract more consumers.
An all-in-one eCommerce platform called Shopify Plus provides those services designed for enterprises with fast growth and large volume. Comparing Shopify Plus to other corporate platforms, it boasts the most cutting-edge technologies for assisting merchants in scaling up quickly.
What is Shopify Plus Top Features and Benefits?
As already said, Shopify Plus is supported by a wealth of cutting-edge features and tools that are intended to scale and build fast-growing businesses.

What sets Shopify Plus apart from other platforms, and what are the best features and advantages of Shopify Plus? I've compiled a list of the top 5 Shopify Plus features and advantages.
1. Shopify Plus: Shopify Organization Admin

Owners of businesses can manage any Shopify store they have from a single dashboard thanks to Shopify Organization Admin on Shopify Plus. This tool can only be used by Shopify Plus merchants.
2. Shopify Plus Apps and Other Channels

Unlike any other Shopify plan, Shopify Plus plan allows merchants to access to cutting-edge applications, tools, and features. These tools and services, which are only accessible to Shopify Plus Merchants, are created for high-growth retailers, include:
Wholesale channel: a Shopify Plus feature that enables retailers to build a new wholesale channel that targets B2B clients with personalized pricing, order processing, and a totally distinct, password-protected website and storefront.
Launchpad: You can quickly organize events using this Shopify Plus tool. This might be applied to the execution of events, sales, pricing adjustments, inventory replenishments, etc.
Shopify Scripts and the Script Editor app: With a few lines of code, retailers can create a fully customized cart and checkout experience using Shopify Scripts and the Script Editor app, a Shopify Plus feature.
Bulk Account Inviter: During the transition to Shopify Plus, you can use the Shopify Plus-only tool Bulk Account Inviter. When your clients successfully migrate their data to Shopify Plus, a very helpful Shopify Plus app will prompt them to enroll their accounts.
We have assisted numerous eCommerce companies in seamlessly migrating their data, including past orders, client information, and gift cards, to Shopify Plus. For more details, get in touch with us or read more about the Five Steps To Consider When Migrating Your Website To Shopify.
3. Customizable Checkout Pages on Shopify Plus

Now, Shopify Plus merchants have the option to customize their checkout pages using checkout extensibility. With Shopify Plus's checkout extensibility, you can update and manage all the features and functionalities of your checkout page in one location.
4. Expansion Stores with Shopify Plus

Up to nine (9) extension stores with entirely different physical locations can be added by Shopify Plus merchants for internationalization.
5. Unlimited Staff Accounts and Permissions on Shopify Plus

Shopify Plus offers unlimited employee accounts with more control and authorization settings than other Shopify plans.
The additional features of Shopify Plus include Shopify Plus Academy, Shopify Plus API resources, Launch Team Support, Shopify Plus Merchant Success Program, Shopify Plus Partner Program, Shopify Plus POS Pro, and Shopify Plus Integrations.
How can you upgrade to Shopify Plus?
It's simple to upgrade between Shopify's basic plans. Your account information simply has to be updated, and you're good to go.
How to upgrade to Shopify Plus is detailed below. The Shopify Plus customer care team must be contacted first. Your needs will be evaluated by a knowledgeable Shopify Plus specialist who will contact you.
The expert will advise you to make the switch in light of this dialogue. The advisor might advise you to stick with Shopify Advanced in the alternative.
Then, a specialized customer service and launch engineer will contact you. They will meet with you to discuss your transition strategy. The launch engineer will work with you to create a strategy to launch your site as quickly as feasible if you're creating a site, or several sites, from scratch.
If you need assistance from Shopify Agents, your dedicated customer service agent will assist you in getting in touch with the appropriate agents. Up until the site is ready to launch, and even after, your team will collaborate to assist you in building it.
When do you upgrade to Shopify Plus?
We've talked over what Shopify Plus is, as well as some of its main advantages and features. When should you think about upgrading to Shopify Plus is the next question.
Once companies reach sales of roughly $750,000 to $1,000,000 per year, or $60,000 to $90,000 per month, we often advise ecommerce firms to upgrade to or migrate to Shopify Plus. Despite having lower monthly or annual revenue, several companies nonetheless upgrade to Shopify Plus in order to access certain features.
How much will Shopify Plus set you back?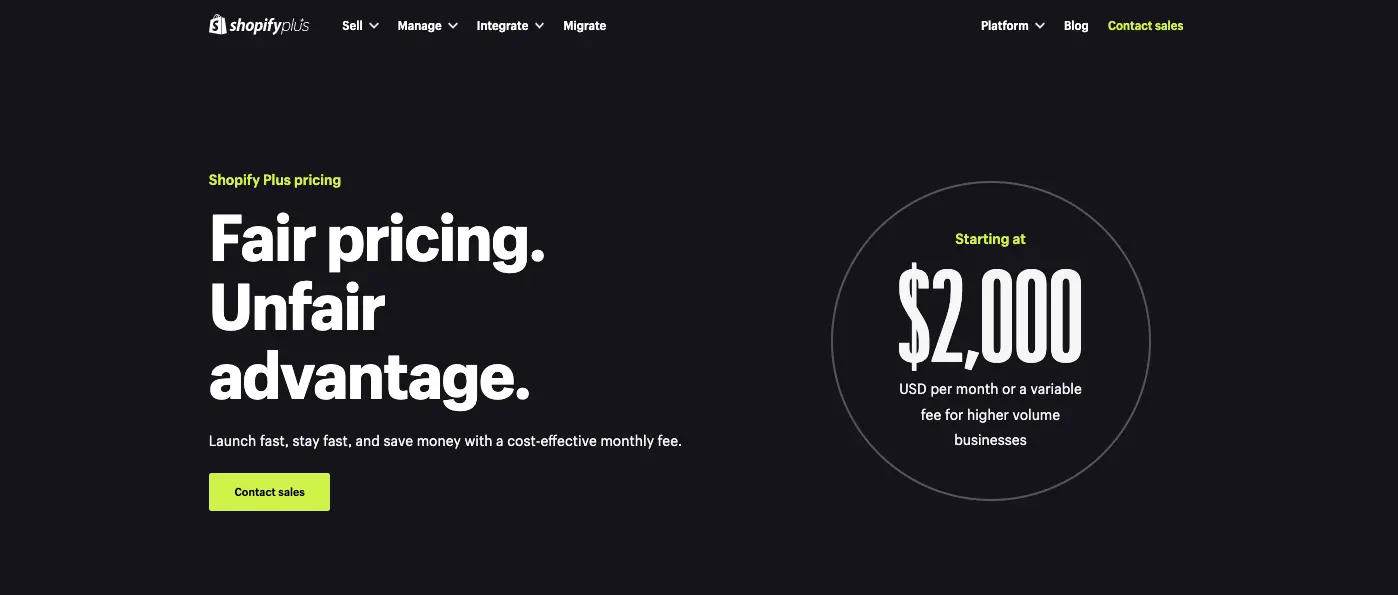 Starting in June 2023, Shopify Plus pricing start at $2,000, greater variable prices may apply to businesses with larger volume. Despite the fact that the cost may be prohibitive for some firms, the benefits and strength of the complete platform make it worthwhile.
Final thought
You might still be hesitating about switching to Shopify Plus. It does seem like a big commitment, after all. Please be aware that Shopify Plus support managers work with you to determine your company's needs before making a decision. You can then decide on the best course of action for your company with knowledge.
When you upgrade to Shopify Plus, you receive all the wonderful features from your basic Shopify package. You also receive additional powerful tools like Shopify Flow and Launchpad. But these two excellent tools are only the beginning. To learn about the extensive selection of features that Shopify Plus has to offer, visit the Shopify Plus Academy.
You'll have more confidence making one of the most important business decisions ever once you upgrade to Shopify Plus!