Top 10+ Best Shopify Themes for Clothing Store
Clothing stores need to show style and class as well as show off all the clothes. That is, you should use the best Shopify themes for clothing on the market.
If you are running an online store with Shopify and finding the top Shopify themes for clothing and do not want to sift through the minutiae, keep reading to know about the top ones.
These are the best, offer great features to share your product galleries and give the customers multiple stylistic perspectives.
Rating: 5.00/5 (315 reviews)
Price: from $79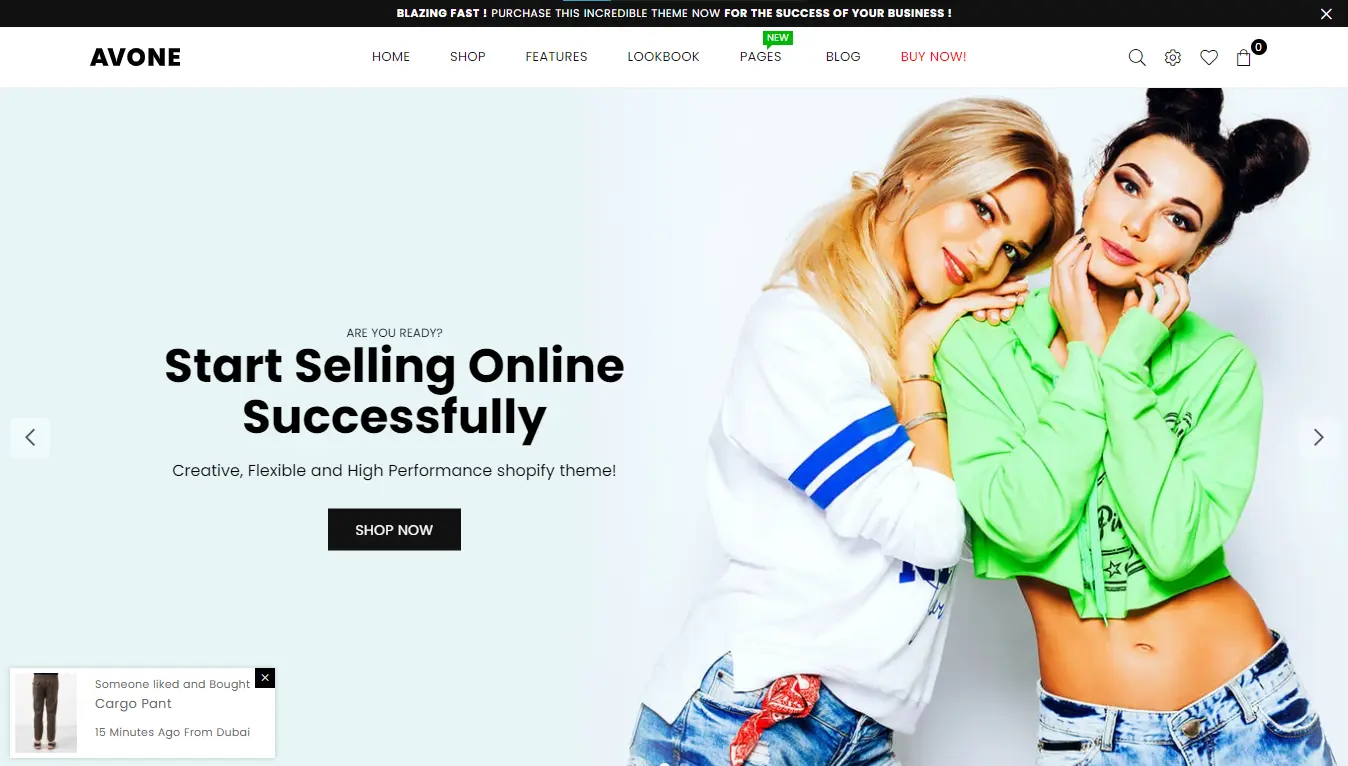 Avone is one of the best Shopify themes for clothing. This theme is highly customizable and offers a lot of control to you in determining what the final result should look and feel like.
However, just because it offers many features does not mean you have to spend a lot of time building your online store. In fact, using this theme is extremely easy.
This best Shopify clothing theme is designed with site speed in mind, so your potential customers will easily browse the products and purchase from your online store.
It also offers multiple sections that you can edit to include custom data such as text, graphics, pictures, buttons, widgets, etc.
Another valuable inclusion here is testimonials. With this feature, you can easily highlight reviews from your best customers, providing the social proof visitors need to make a purchasing decision.
Rating: 4.98/5 (384 ratings)
Price: from $99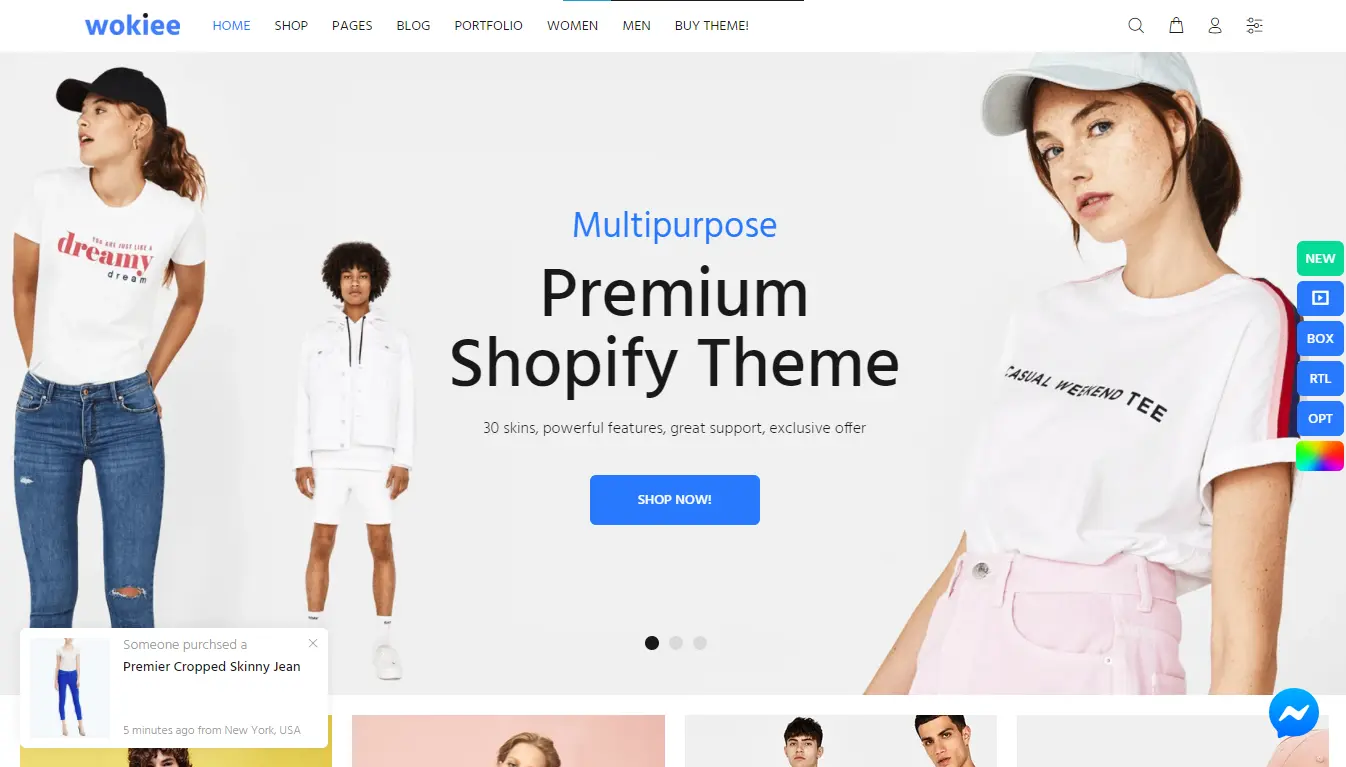 Wokiee is a stunning, responsive theme for Shopify stores. It has a multipurpose design, so it is the perfect choice no matter what type of store you run.
This comes with all the required tools and modules needed to create a compelling online store. It also has many customization options. Therefore, you can easily personalize the theme and incorporate your brand's colors and fonts.
There is even an option to include powerful filters without needing to install a third-party app. There is also an impressive mega menu, discount notifications, custom wishlists, etc.
Best of all, the theme makes it effortless to import your products from Oberlo or other platforms.
Rating: 4.96/5 (178 reviews)
Price: from $79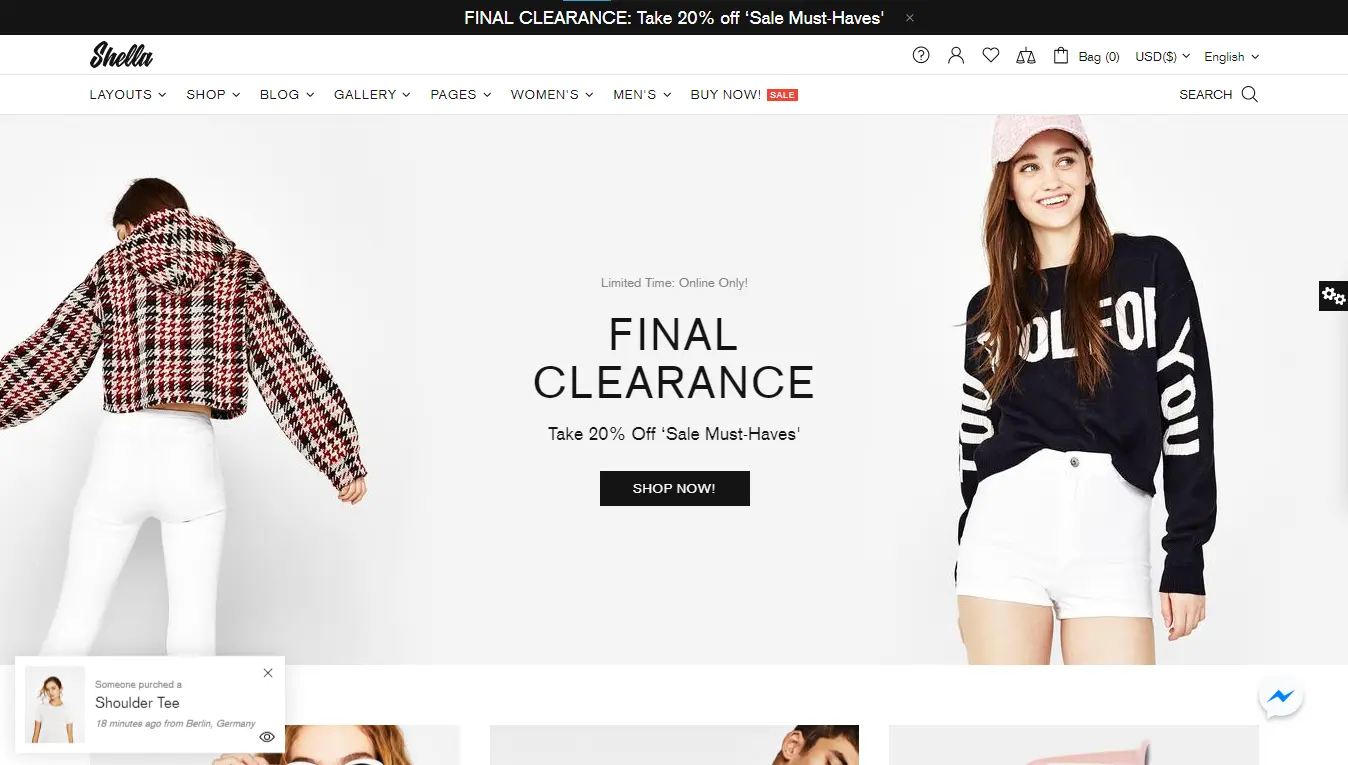 Shella praises itself as the fastest-loading Shopify theme. So if you want to have a fast-loading online store, be sure to check it out.
This Shopify clothing store theme has a modern and attractive design with the infinite scrolling feature on your gallery pages. You can also hide options on product listings to make them look less cluttered.
The theme comes with 68 pre-designed pages and lots of customization options. Therefore, you should have no problem customizing your store and making it look the way you want.
It is also responsive and includes standard eCommerce features like mega menus, quick view, product templates, product filters, etc.
In addition, it comes with a shipping progress bar that makes it easy for your customers to track their purchases.
Rating: 97% positive (160 reviews)
Price: $180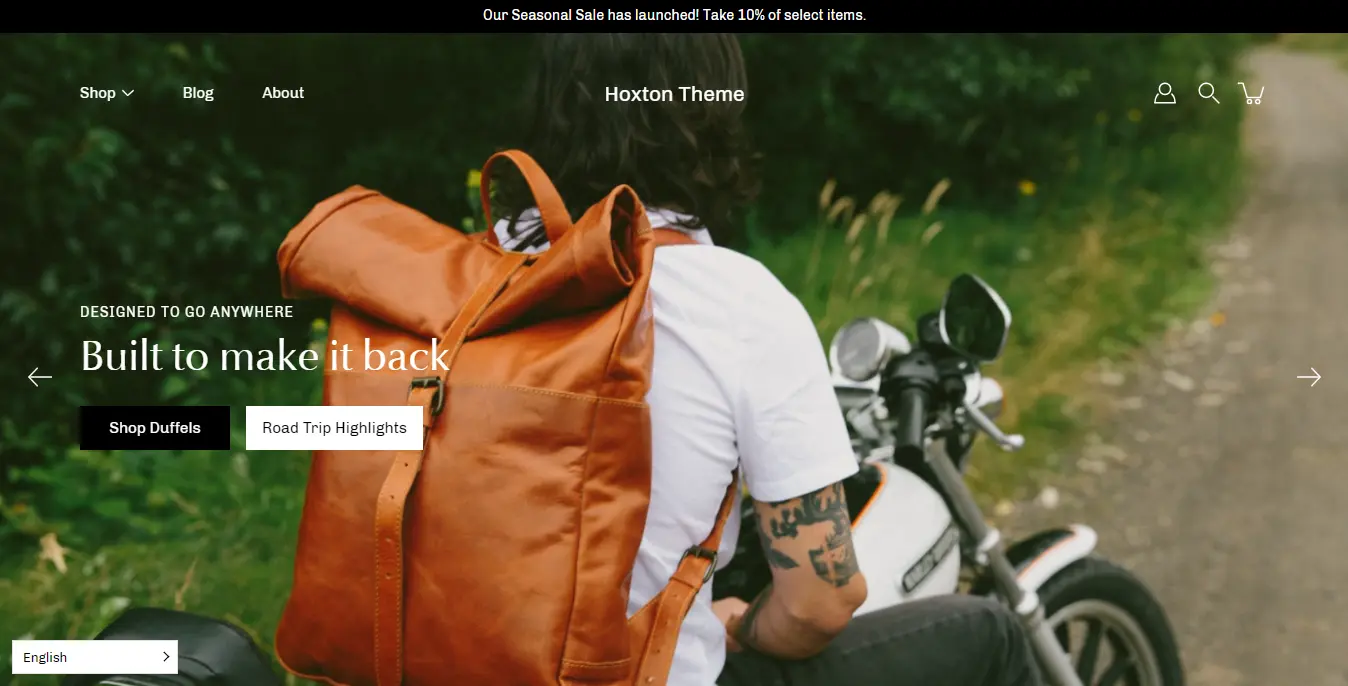 The Modular theme comes in three styles: Mayfair, Hoxton, and Chelsea.
Mayfair offers a sleek, modern design with large images. Hoxton takes a more minimalist approach, with lots of white space, a magnificent responsive interface, and beautiful header images. Chelsea has a fun, girly look that uses a grid layout on the homepage for large pictures.
For all styles, Modular introduces a quick buy button, which your customers can use to instantly add items to their cart.
You will also enjoy a featured product grid across all styles. This means you can present your collections in a clean layout and fit as many products as you want.
Rating: 90% positive (173 reviews)
Price: $180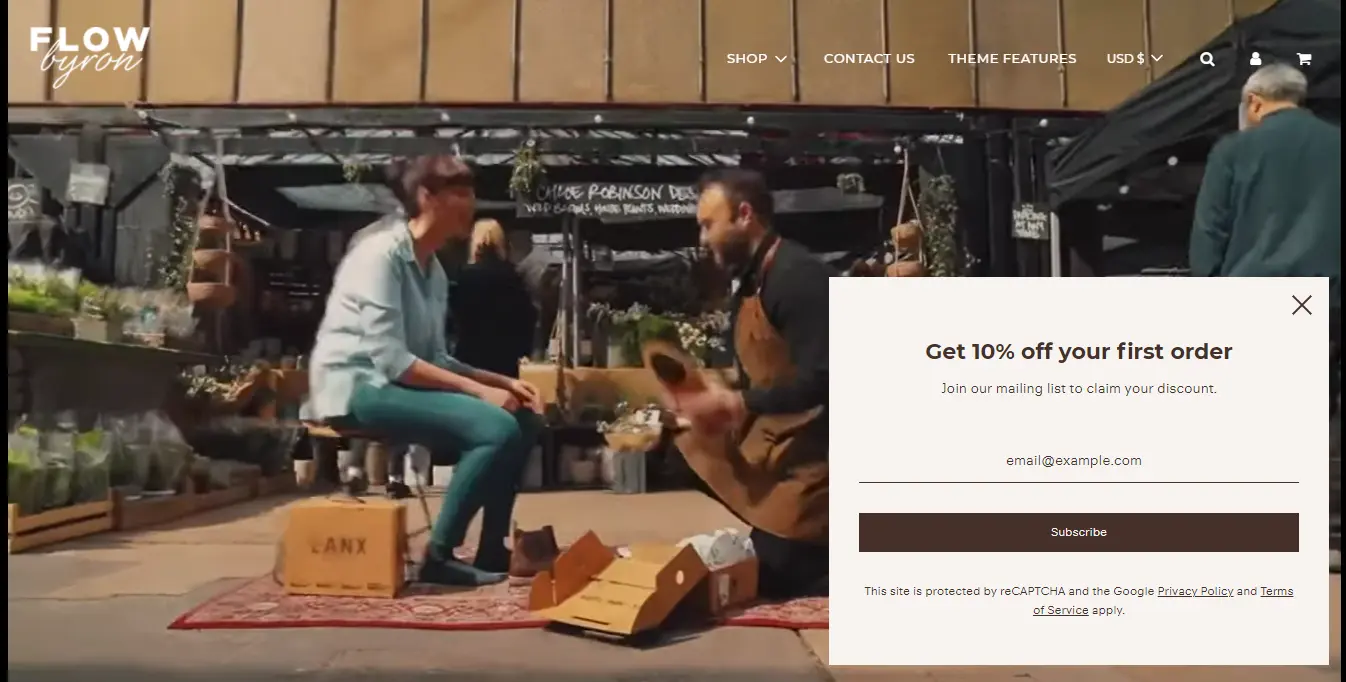 The Flow theme offers a simple design to set up your products to be attractive and instantly recognizable.
The header module includes overlapping text and a button to lead to your new products or promotions.
Three styles are included in the theme, all of which follow a minimalistic design. However, some of them may be more suitable for particular industries.
This best Shopify theme for clothing boutiques is fully responsive for viewing on any device. And the unique product grid makes images pop when someone hovers over them.
There is also a masonry-style grid that is sure to make you stand out from the competition. You can use promotional banners to promote new products or discounts. This is displayed at the top of the page for instant recognition.
You will also find something called the gallery page sidebar. Its purpose is to showcase all of your product collections cleanly and professionally in the sidebar.
Rating: 99% positive (186 reviews)
Price: $180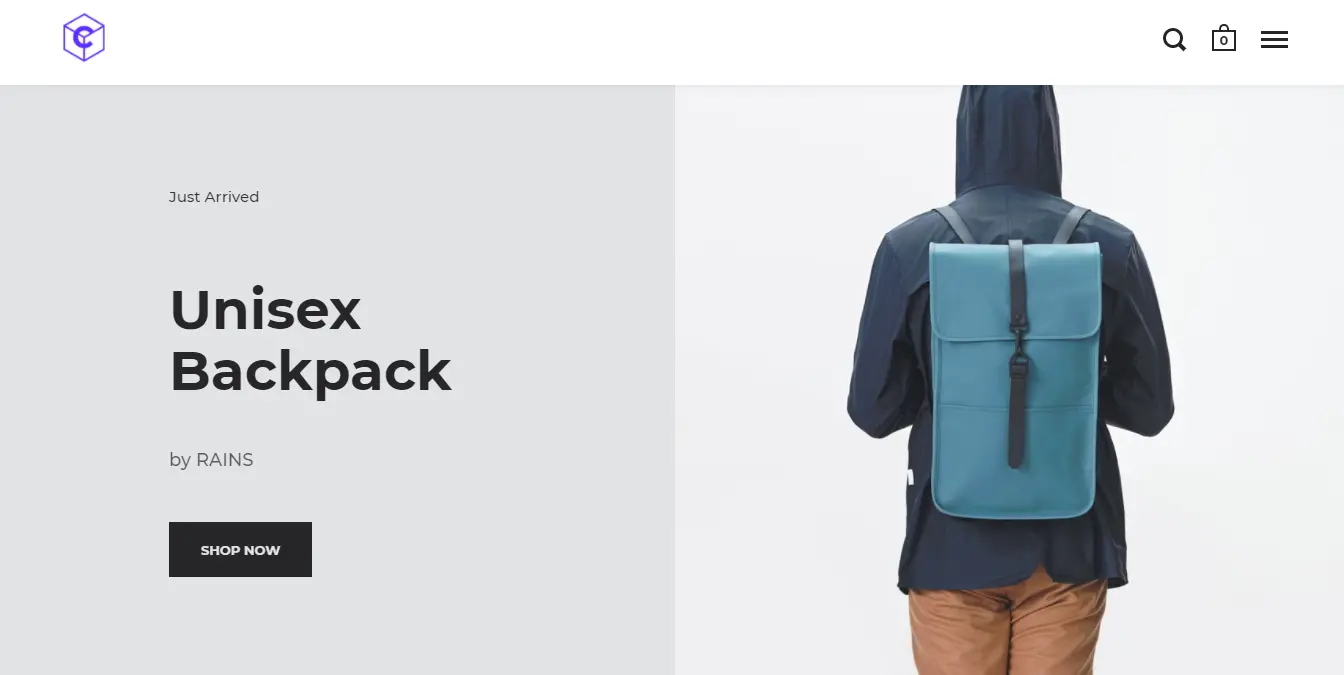 I recommend the Split theme for trendy brands with a compelling story to tell. The whole point of it is to use images to guide customers through the journey your company has gone through.
After that, it is all about making your customers feel at home by showing them how you will support them on their journey.
The default style is Cuber. It looks like something you might use for an outdoor apparel brand. There are also two others that offer vivid colors and great modules to showcase your products in a fun way.
Interestingly, it is optimized for extra-large images. So when you create terrific banners and want to put them on your homepage, you will not experience slow loading.
The theme also includes a testimonials section. It allows you to share what your customers think about your brand. As a result, your sales will increase thanks to engaging reviews.
Rating: 4.98/5 (135 ratings)
Price: from $79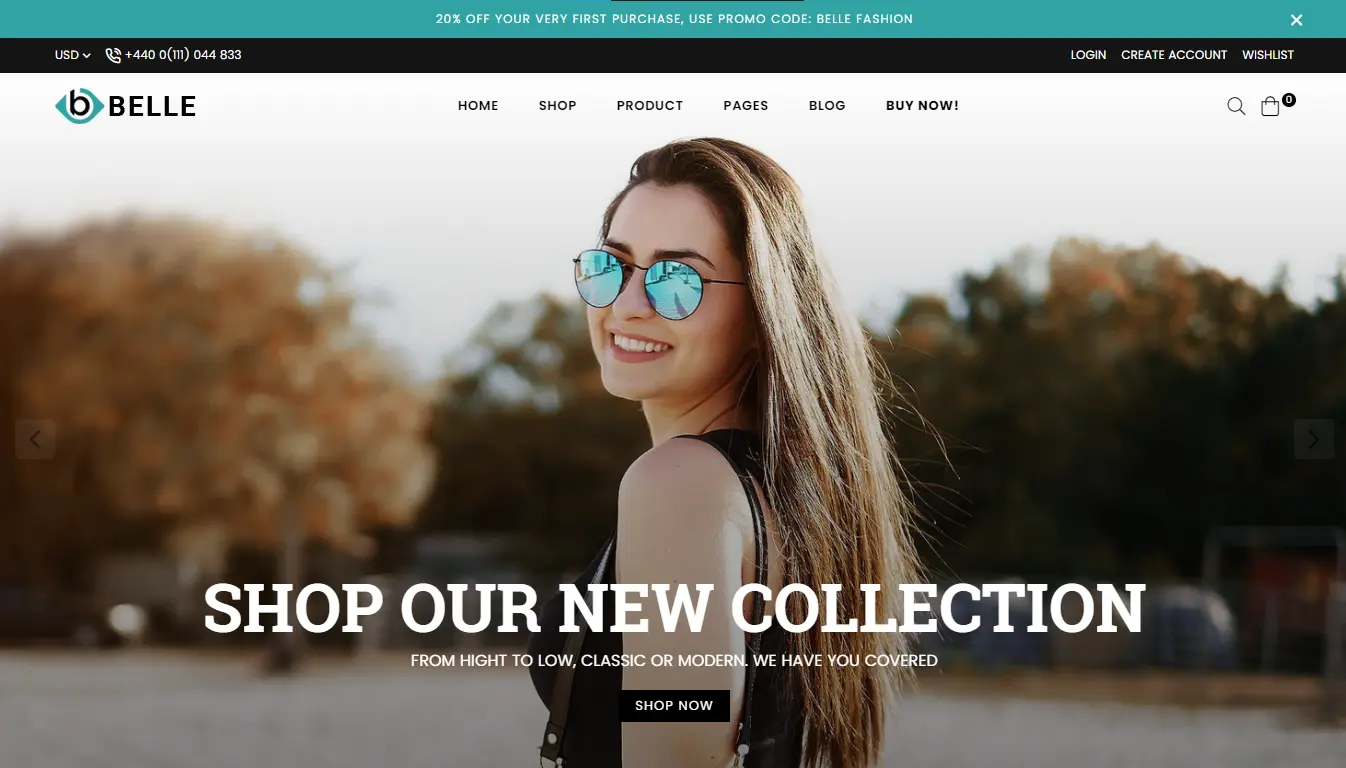 Belle theme has an elegant and modern design with 15 different homepage demos. This makes it an excellent choice for any type of store.
The homepage has plenty of space to showcase new items, popular categories, and most popular products. You can also offer product pre-orders and easily import goods from Oberlo.
Other handy features are the product countdown timers that add a sense of urgency to your store and the age verification pop-up.
This Shopify apparel theme is fully responsive, so it will look great on any device. It also offers plenty of customization options. Therefore, you can really make it your own.
You can also take advantage of drag and drop page sections to build custom layouts. On top of that, the theme features a lightbox gallery, unlimited product filters, advanced templates, and an AJAX-powered search.
Rating: 4.91/5 (129 ratings)
Price: from $59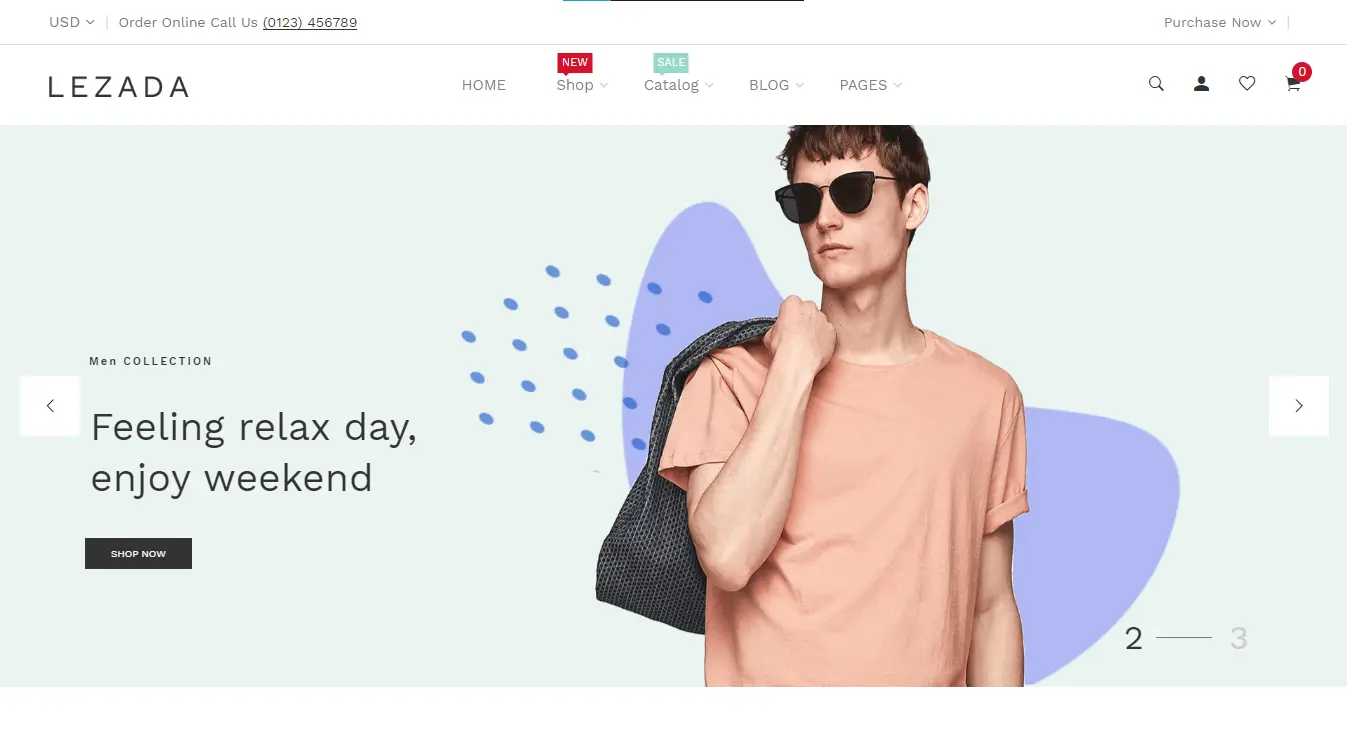 Lezada is another best Shopify theme for clothing that you should consider. It is very versatile and can be used for any type of eCommerce website.
The theme comes with many demos that you can install to run your store in no time. It comes with 220 different homepage versions, 40 different drag and drop sections, 11 different Revolution Slider layouts, 10 different header variations, and 6 different footer variations.
The great thing about it is that your website design work will be super simple. All you need to do is choose the layouts and options you want.
Rating: 92% positive (171 reviews)
Price: $180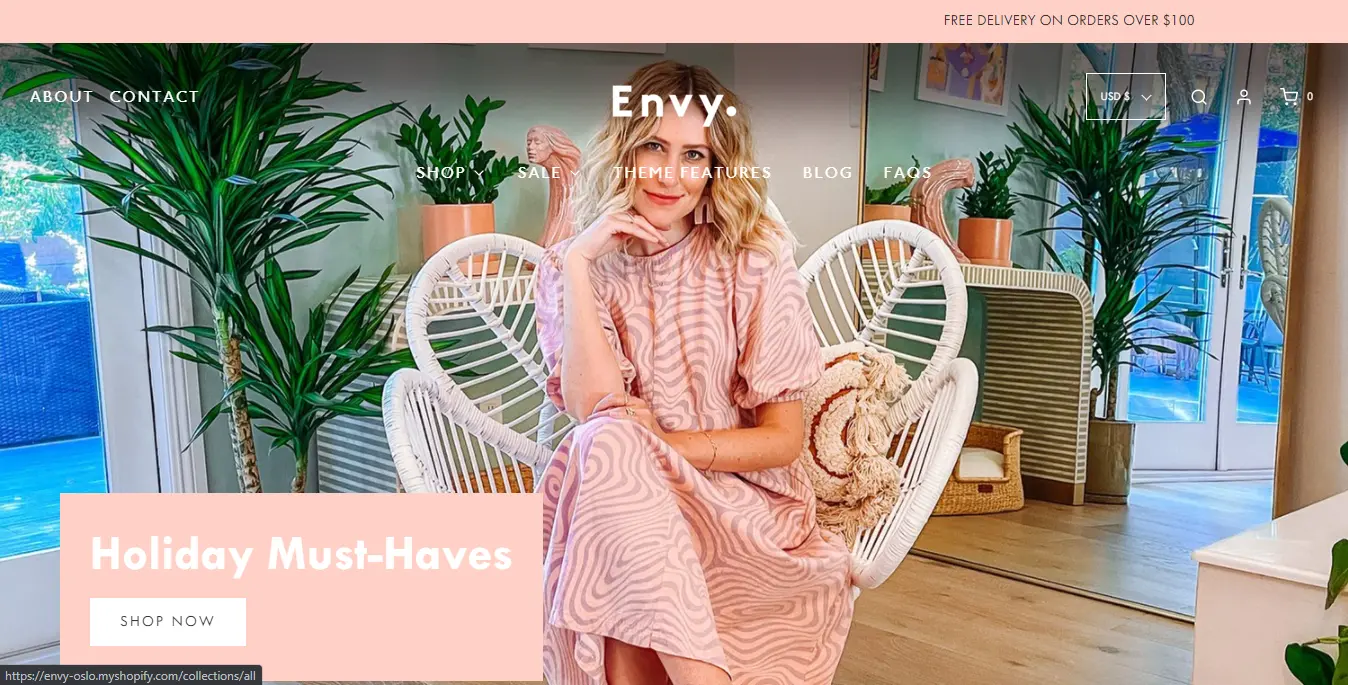 Envy offers four styles to choose from, giving you an additional style compared to most other Shopify themes sold through the Shopify theme store.
Every style is modern and clean. Therefore, all are useful for those dealing in anything from wedding fashion to outdoor gear.
Multi-level menus offer a great option to help your customers navigate through your entire site. You may also be inclined to put more items on a menu like this, which would be better for larger stores.
Promotional banners from the theme allow you to promote your next sale. You will easily swap them out on a weekly or monthly basis.
We also love the product image zoom feature that comes standard on every product page. This helps your customers to see your products clearer without slowing down your site.
Rating: 4.87/5 (30 reviews)
Price: from $48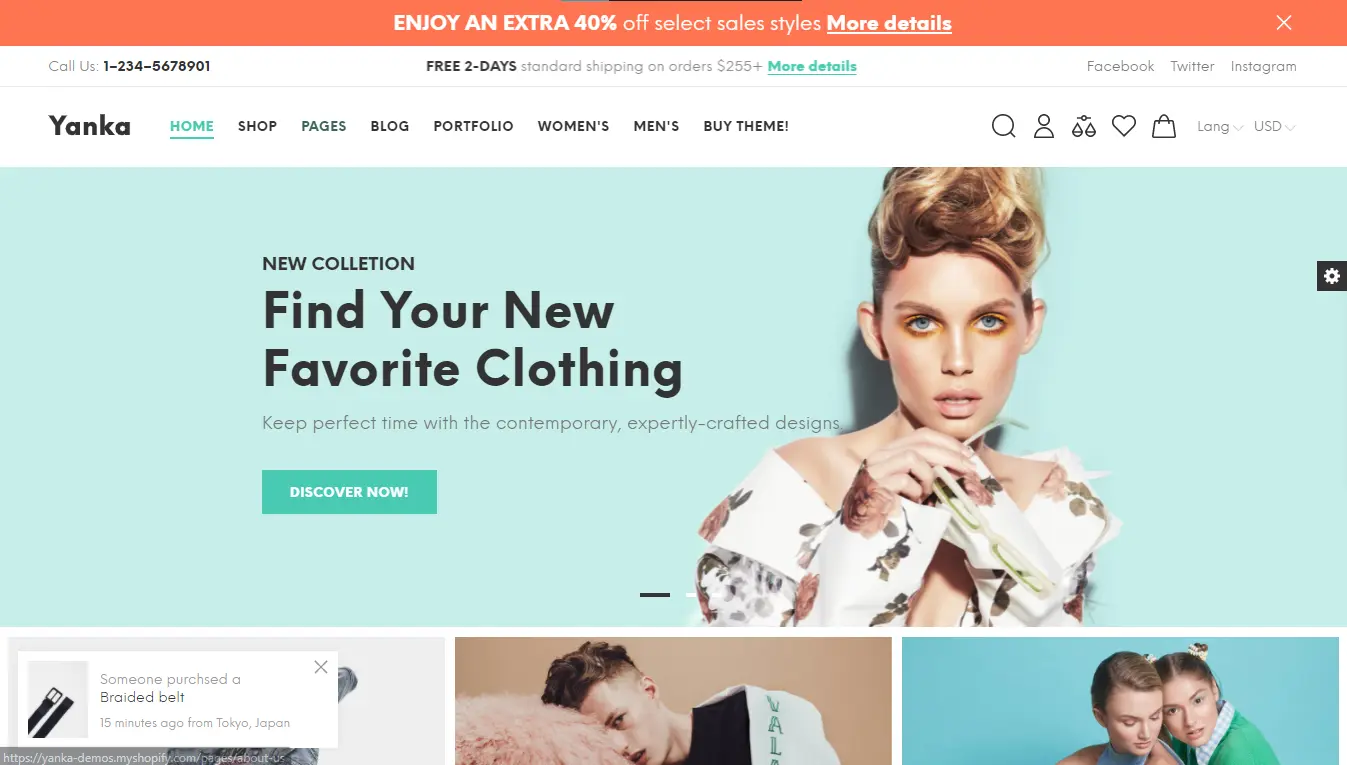 Yanka is a multipurpose Shopify theme. It has a minimalistic interface that allows your customers and visitors to focus on your products.
It comes with 18 pre-made templates, so you can quickly choose the one that best suits your style. One of its outstanding features is nine different list displays that let you showcase your clothes in fashion.
Also, this best clothing Shopify theme comes with various page templates, so you can easily create additional pages like FAQ, store policy, blog, etc.
Final words
Hopefully, this guide helps you cut down on searching and locating the best Shopify themes for clothing stores on the market.
The great thing is that these top fashion Shopify themes are pretty affordable. That said, a Shopify theme is what will be the face of your brand. So it is best to spend a little more on it.