Top 10+ Best Upsell Apps for Shopify
Are you trying to promote similar products, offer personalized recommendations, or simplify the process of making upsell recommendations? In such cases, you should use the upselling strategy that is one of the most effective ways to maximize your sales.
So that, when running a Shopify store, you can use an upsell app to make the upselling process easier and more effective. They will help you earn more from your customers.
In this article, we are sharing with you what an upsell app is and a collection of the best upsell apps for Shopify. Let's get started!
What is Upsell App?
Upsell app is a useful tool that helps you convince your visitors to buy a more expensive version of the product they are about to purchase or have already purchased.
When upselling, eCommerce store owners inform shoppers about the benefits of a better version of the product with more valuable features.
Upselling is often confused with cross-selling. This technique is about convincing customers to buy complementary products to the ones they already have or want.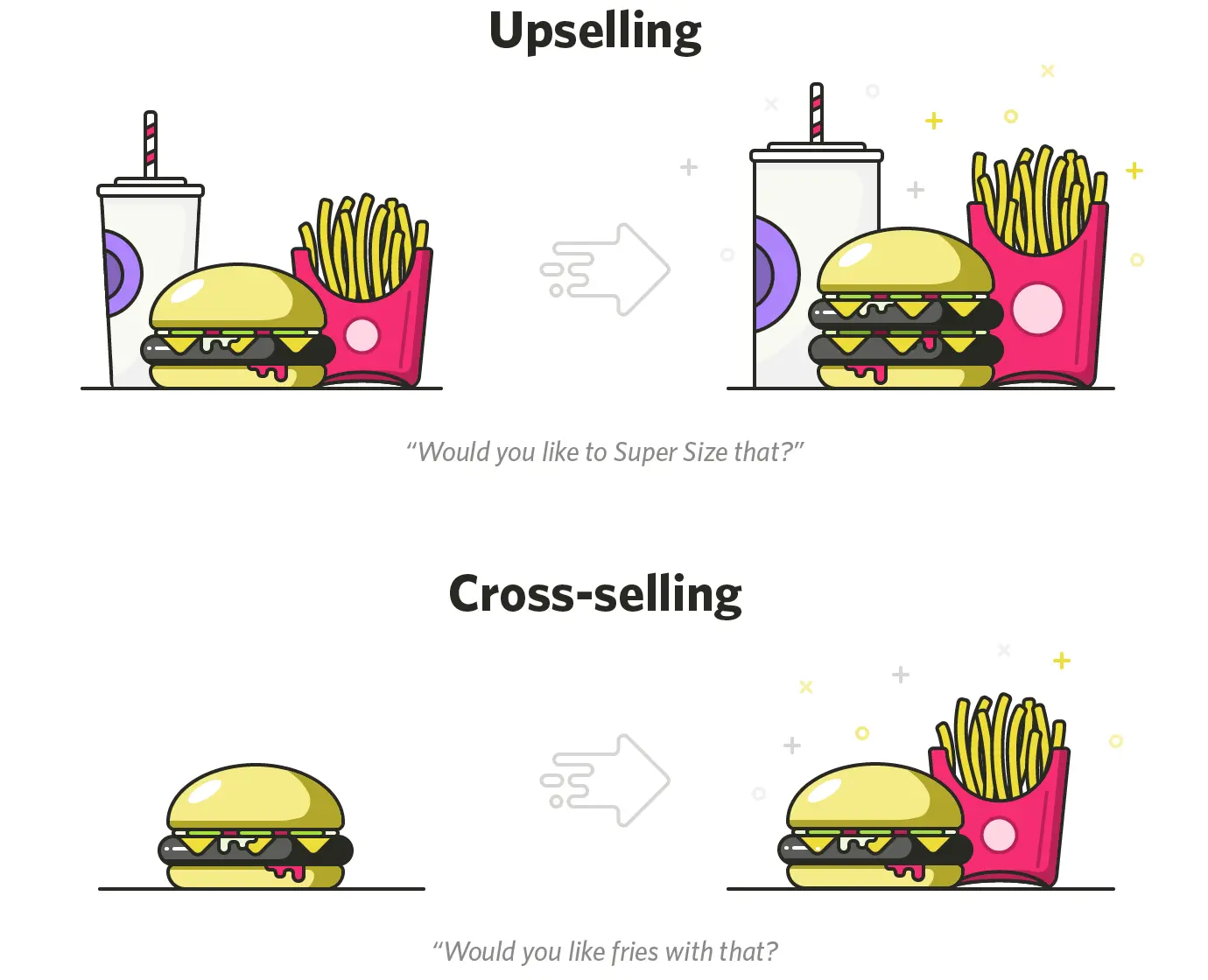 In fact, most of the time, the two go hand in hand to drive sales. So, should you do upsell? Is upselling worth it?
Yes. According to this survey, upselling is 68% more affordable than acquiring new customers. Now, let's see what Shopify upsell apps can help you upsell more easily.
Top 10 Best Upsell Apps for Shopify
Rating: 5.0/5 (over 2400 reviews)
Price: from $7.99/month (free plan available)

With 5 out of 5 ratings and over 2400 reviews, this seems like the best Shopify app for upselling.
This upsell app for Shopify provides one-click upsell and cross-sell, a thank-you landing page builder, and product purchase upsell tracks.
It aims to help eCommerce store owners convert as many customers as possible into repeat customers.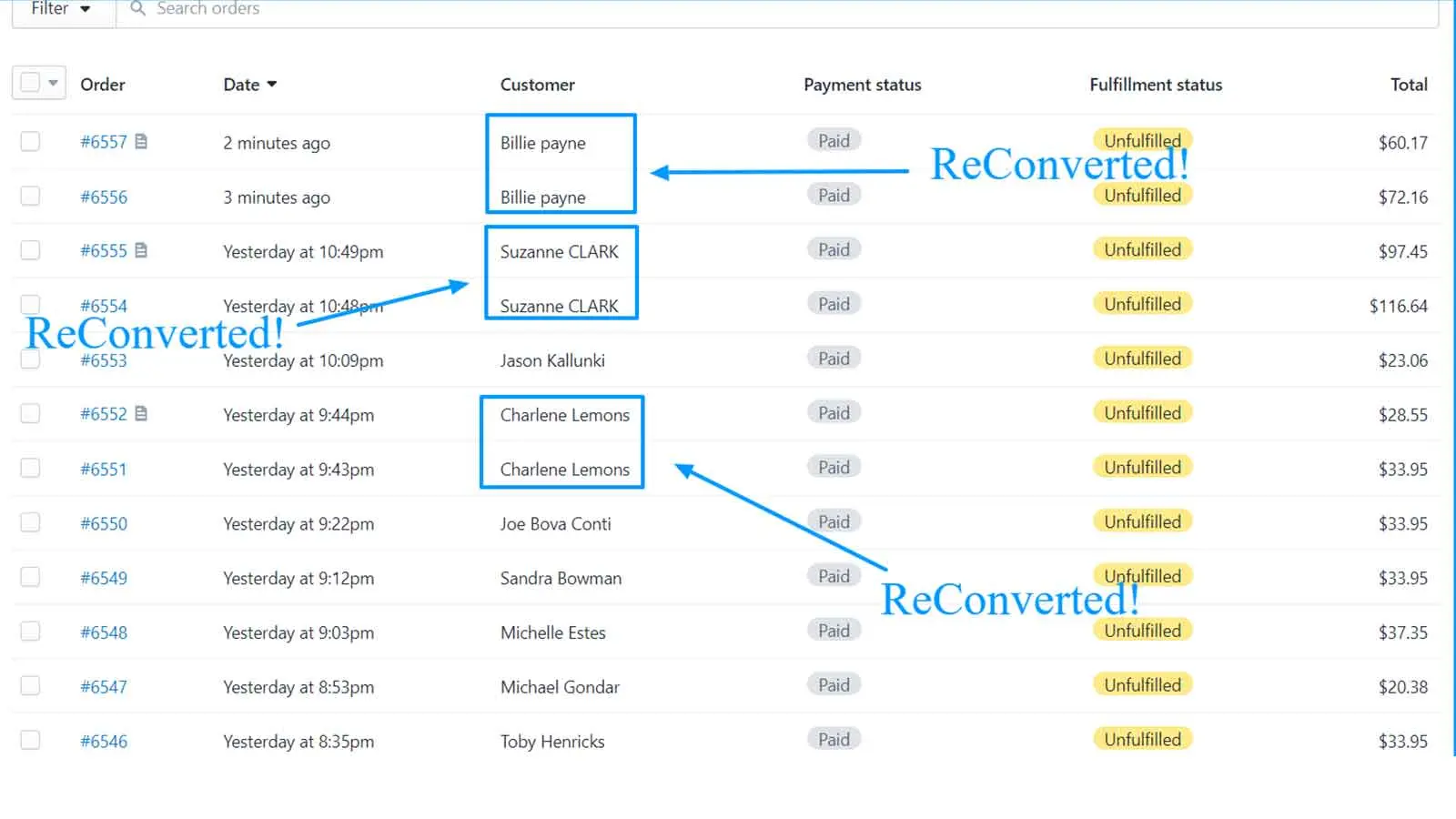 By optimizing your thank you page and adding upsell products, you can re-engage the customers who have just purchased your product.
You can optimize your thank-you pages easily with its drag-and-drop feature. But if you think the builder is too limited, you can use a Shopify page builder instead.
It also comes with lots of built-in widgets, including:
A discount pop-up with countdown timer (for upselling)
Birthday collector
Recommend products to upsell
Survey after purchase
Order tracking
Rating: 4.9/5 (nearly 1800 reviews)
Price: $9.99/month (free plan available)

This is the best free Shopify upsell app that offers Amazon-like product recommendations, discounts, and upsell bundles for your Shopify store.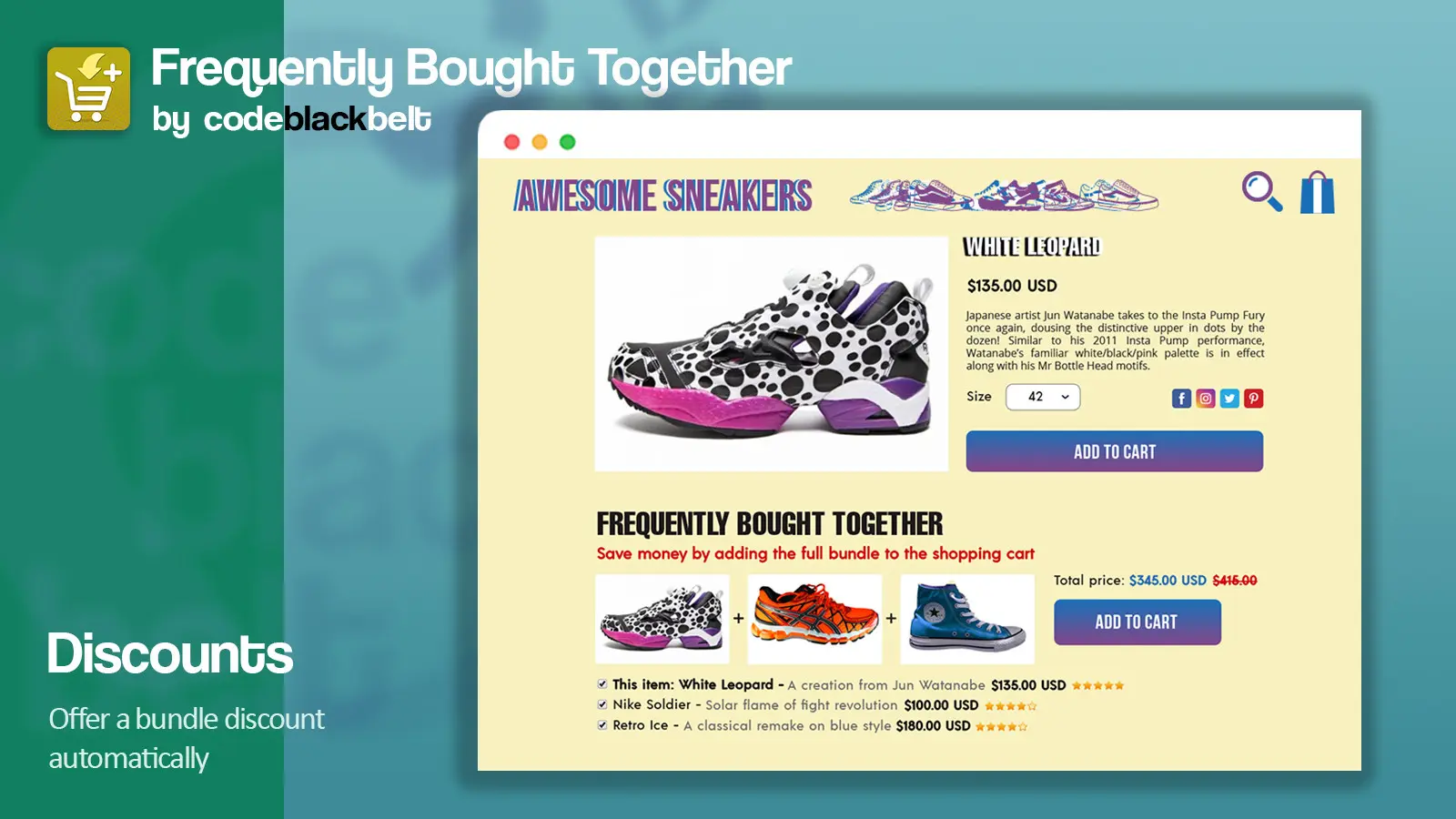 This Shopify upsell app analyzes your customers' past purchases in your Shopify store database to recommend products.
So when customers land on product pages, they will see a group of related products that they can add to their cart with a single click.
Below of the main features of this free Shopify upsell app:
Fully customizable user interface
Many recommendation algorithms, including automatic recommendations, manual recommendations, and show random products when there is not enough data for automatic recommendations
Bundle discount upsell, including Percentage discount, Fixed Amount, Cheapest Item for Free, and Free Shipping
Rating: 4.6/5 (over 1500 reviews)
Price: from $9.99/month (14-day free trial available)

With Bold Upsell, you can:
Offer customers upsell products and give them an option to upgrade to a higher-end model.
Upsell from one product to a product bundle or set.
Cross-sell complementary or related products.
You can monitor your store's upselling performance. Furthermore, Bold Upsell reduces the risk of overselling by automatically hiding out-of-stock products from cross-selling and upsell offers.
The strategic triggers it provides include upselling offers based on cart value and specific products in the cart.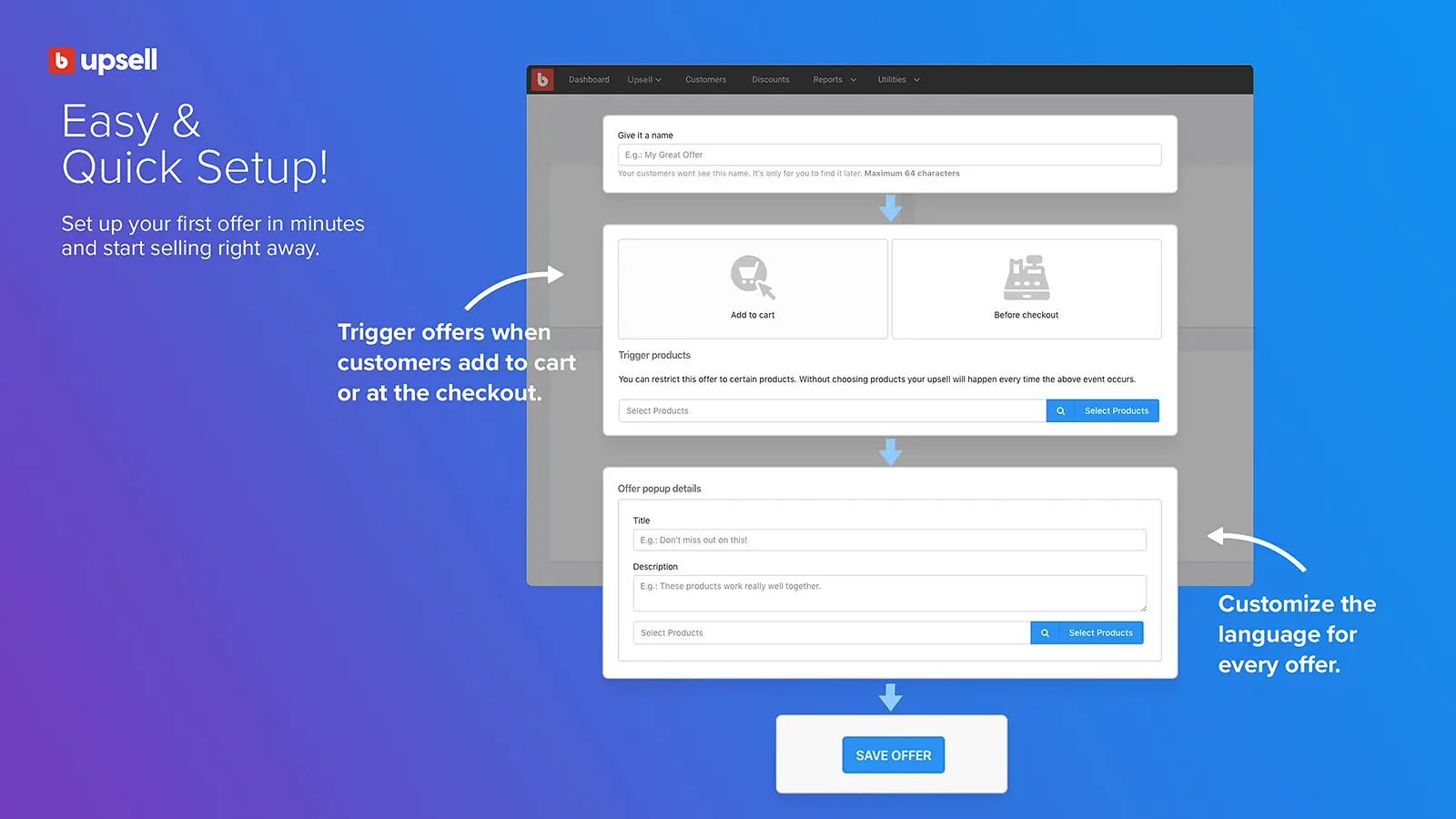 Rating: 4.8/5 (nearly 1500 reviews)
Price: from $19/month (15-day free trial available)

Offering real-time and AI-powered personalization, LimeSpot Personalizer enables eCommerce owners to deliver personalized shopping experiences across mobile, web, email, and advertising.
With the highly personalized product recommendations the app offers, your customers will be more likely to add more products to their cart.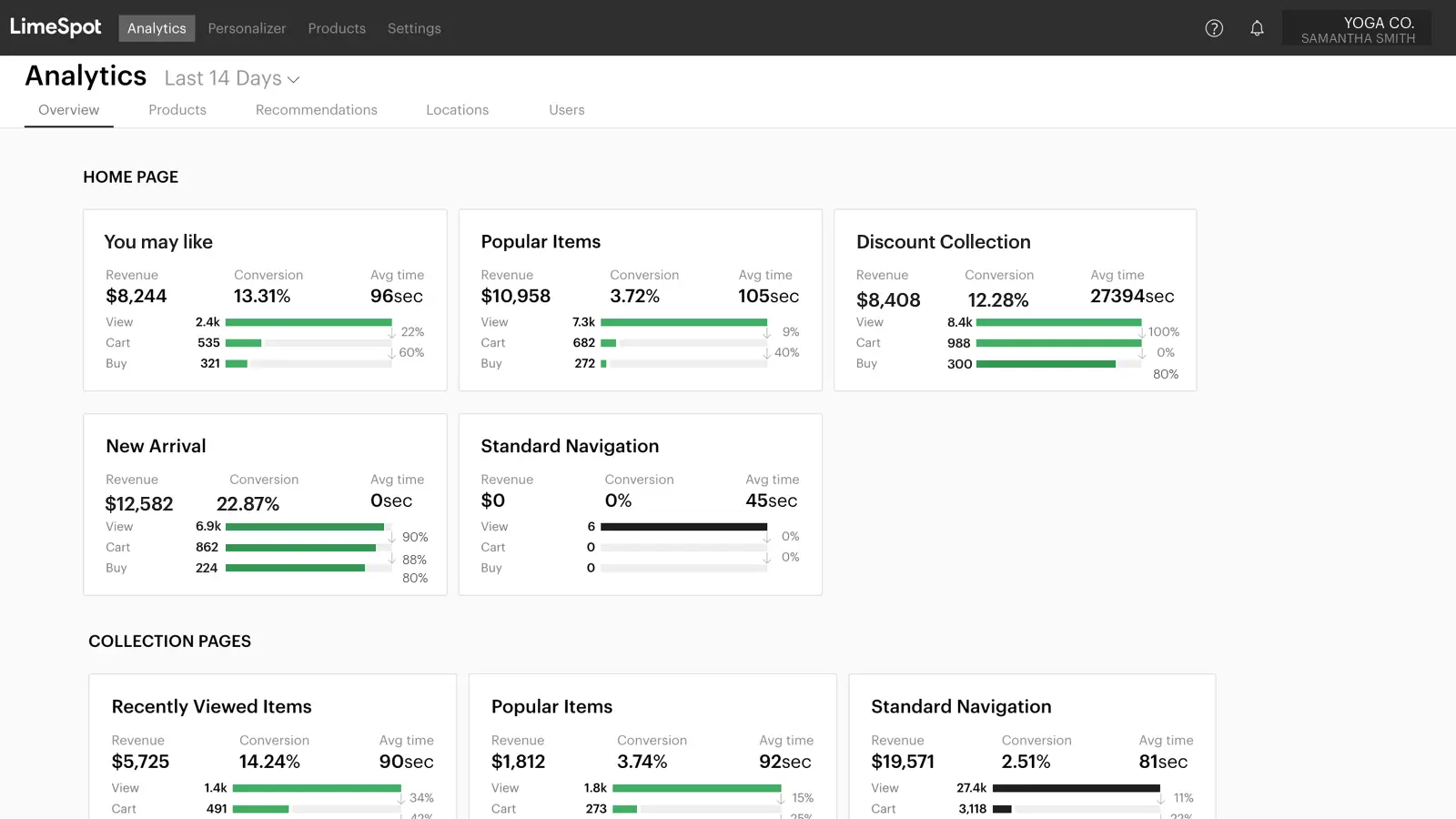 This cross-sell Shopify app offers several advanced features, including:
Personalize your website (including upselling and cross-selling on the shopping cart page)
Audience segmentation
Email personalization
Selected collection
A/B Testing
Publish your product recommendations from your store to other websites
Rating: 4.9/5 (nearly 500 reviews)
Price: from $7.99/month (free plan available)

UFE offers one-click upsells at checkout, product bundles, discounted upsells, and items commonly purchased together.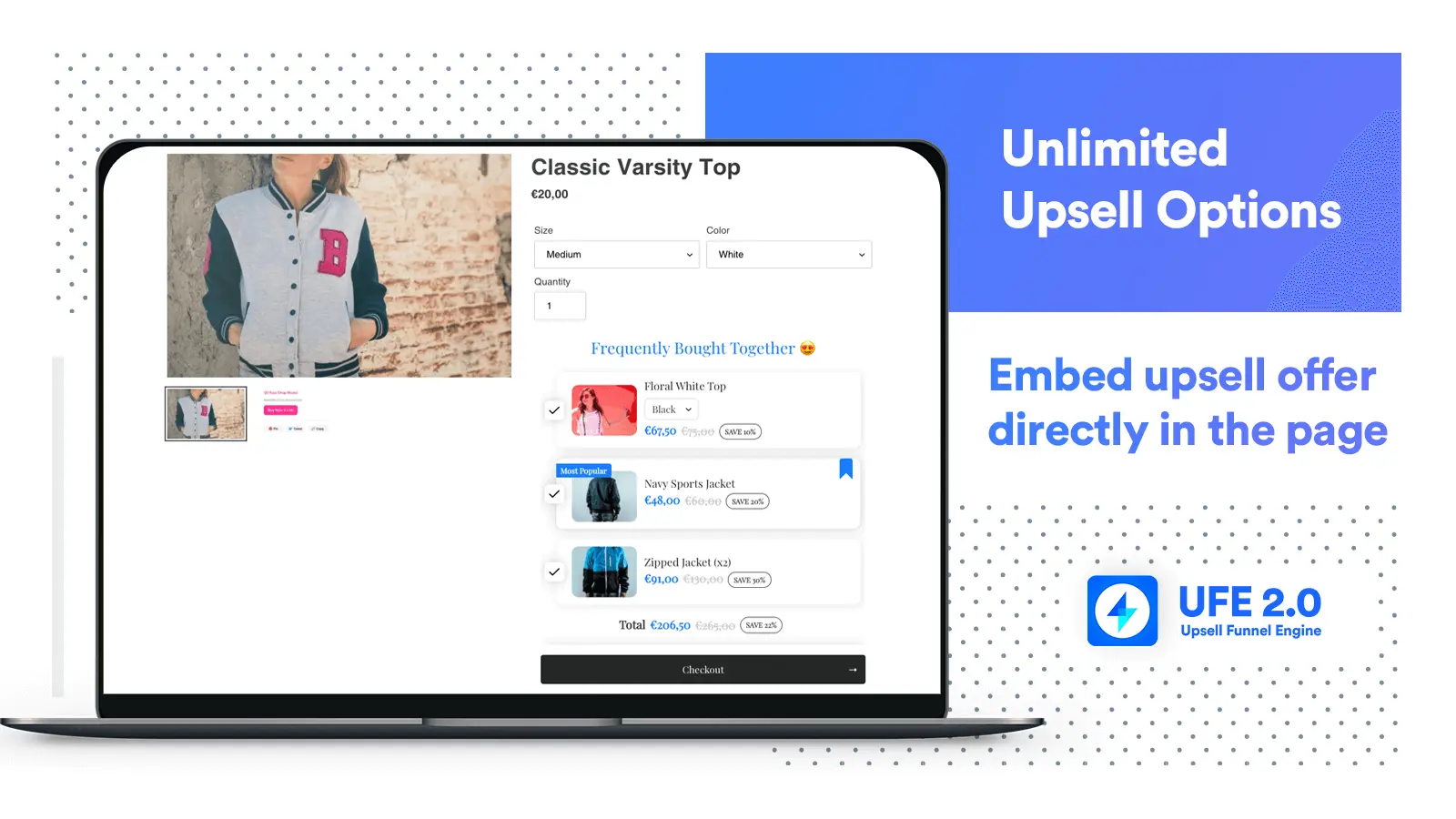 This simple yet powerful app is designed to increase your eCommerce revenue by engaging customers with compelling product offers throughout the customer journey without compromising their experience.
Below are some notable features of this best Shopify cross sell app:
Create upsell funnel offers at product pages, cart pages, thank-you pages, or post-purchase pages
Show upsell offers in a pop-up or integrated them into pages
Customized mini cart is integrated into the upsell offer section
Countdown timers
Real-time analysis and live preview
Rating: 4.9/5 (about 350 reviews)
Price: from $49.99/month (free plan available)

Another app on our list of the best Shopify upsell apps is Honeycomb. This app aims to provide eCommerce merchants with easy cross-sell and upsell offers on thank-you pages or cart pages.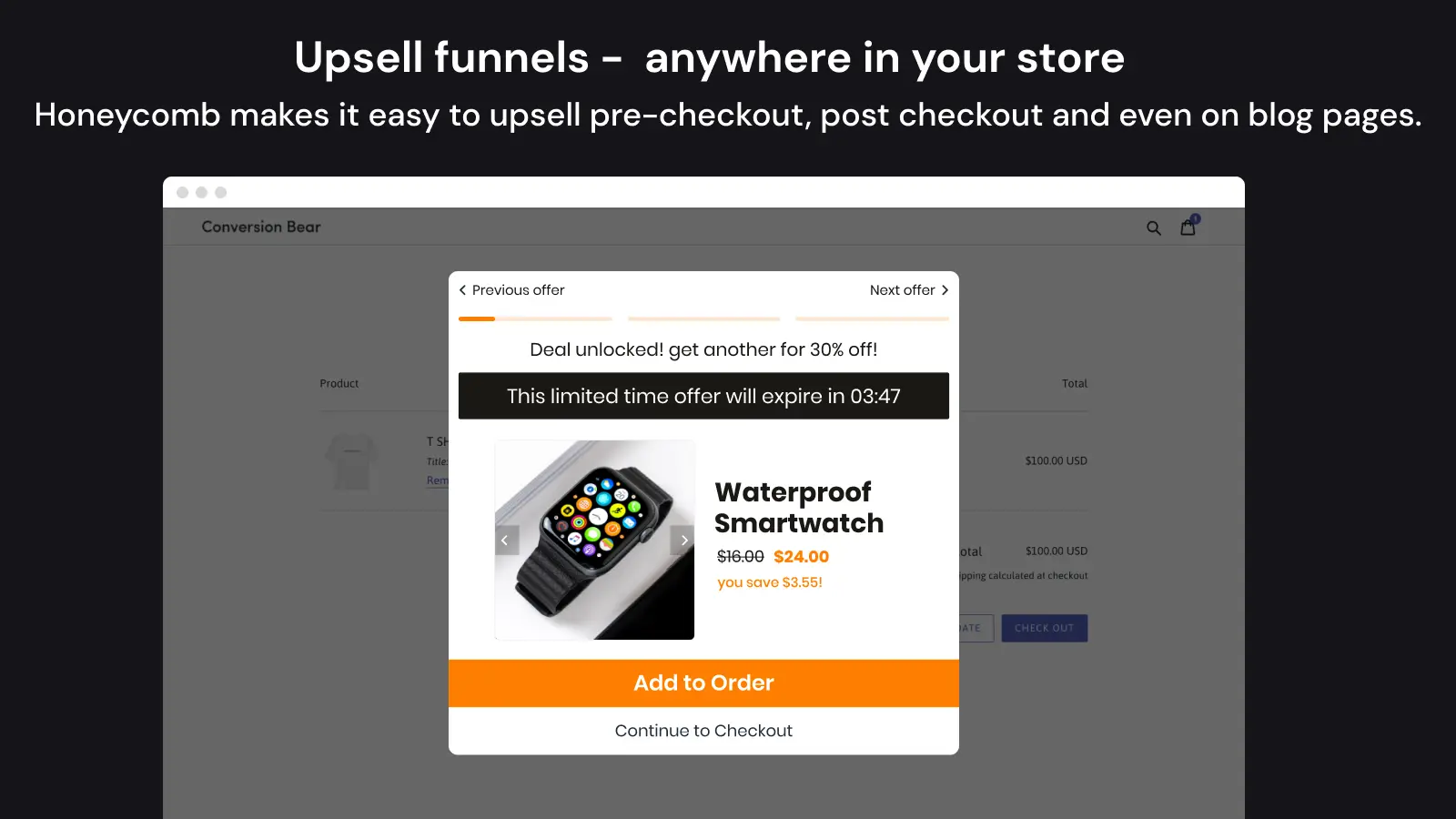 With Honeycomb, you can:
Increase your income with upsell funnels
Offer upselling on product pages, cart pages, blog pages, and after purchase
Increase conversions with more triggers and upsell offers
Take advantage of the built-in AI recommendation engine
Features a responsive cross-sell and upsell layout with a mobile-first design
A/B testing
Target specific countries
Rating: 4.5/5 (nearly 350 reviews)
Free to use

Upsell Recommendations allows you to provide upsells, cross-sells, and personalized recommendations to your customers just like Amazon.
With this free Shopify upsell app, you can display recommendations on your homepage, cart pages, and product pages.

It has three recommendation algorithms: bestsellers, bestsellers by category, and intelligent product recommendations like popular items, most expensive products, "recommended products for you", and "you may also like this".
The design and placement are also customizable, so you also can:
Style the widgets to look like part of your store
Decide where you put the widgets on your page
Rating: 4.7/5 (over 1200 reviews)
Price: $9/month (free plan available)

Smart Search offers relevant and instant search filters across collections, provides conversion-rate optimization with upselling recommendations, product labels, and redirects.
This app is not only for upselling but also allows your customers to filter through collections and search results. To do so, it comes with widgets and other capabilities:
Instant Search Widgets: Advanced autocomplete, "did you mean", keyword-based redirects, and more.
Automatic filters and the ability to create your own filters
Upsell and cross-sell widgets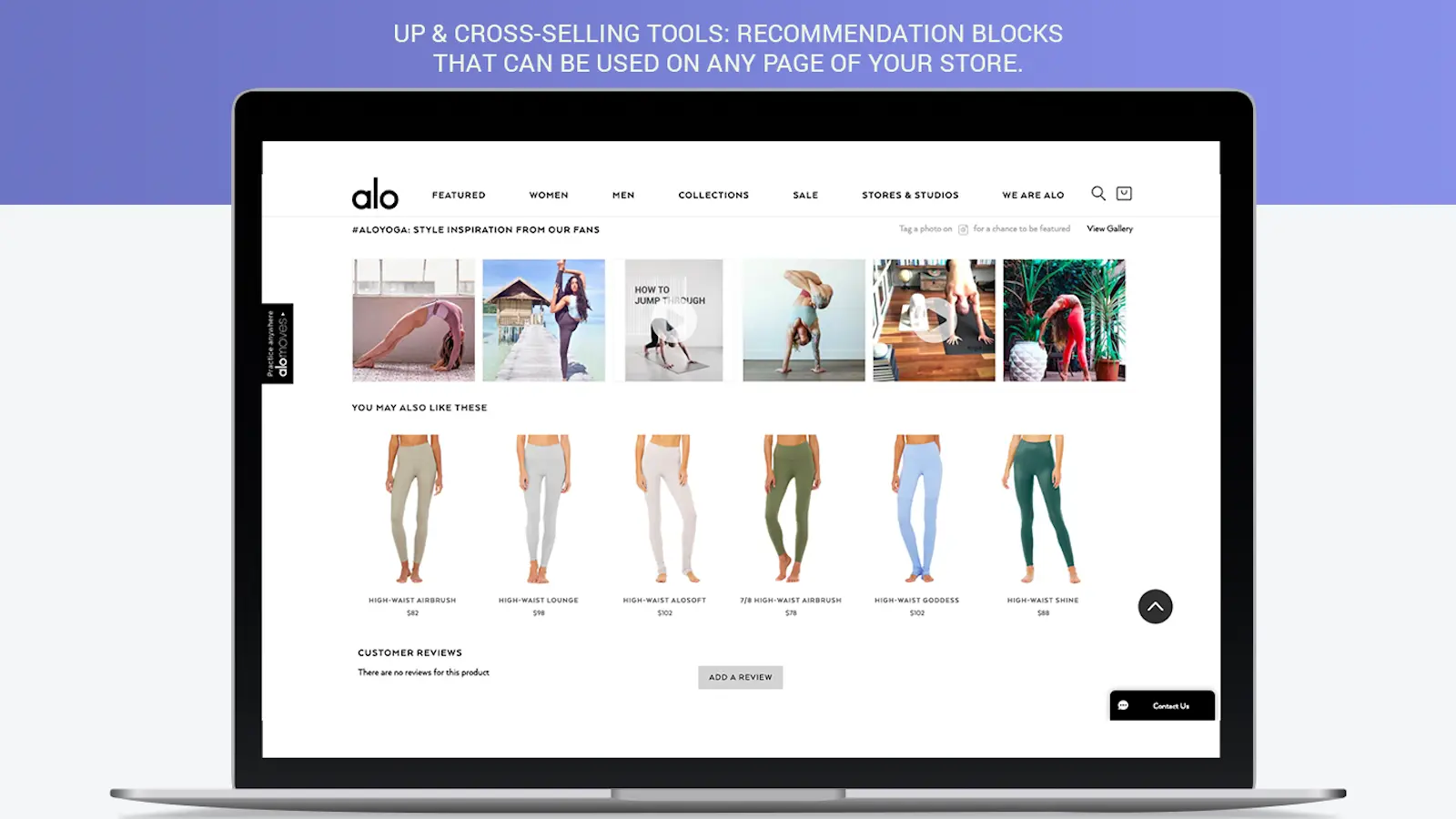 Rating: 4.8/5 (nearly 500 reviews)
Price: from $19.99/month (30-day free trial available)

Cart Upsell allows merchants to create laser-targeted upsell and cross-sell offers with no pop-ups. This app focuses on advanced targeting features and artificial intelligence.
Its value proposition is that it does not annoy customers by using pop-ups. You can also set the conditions when the offer is displayed.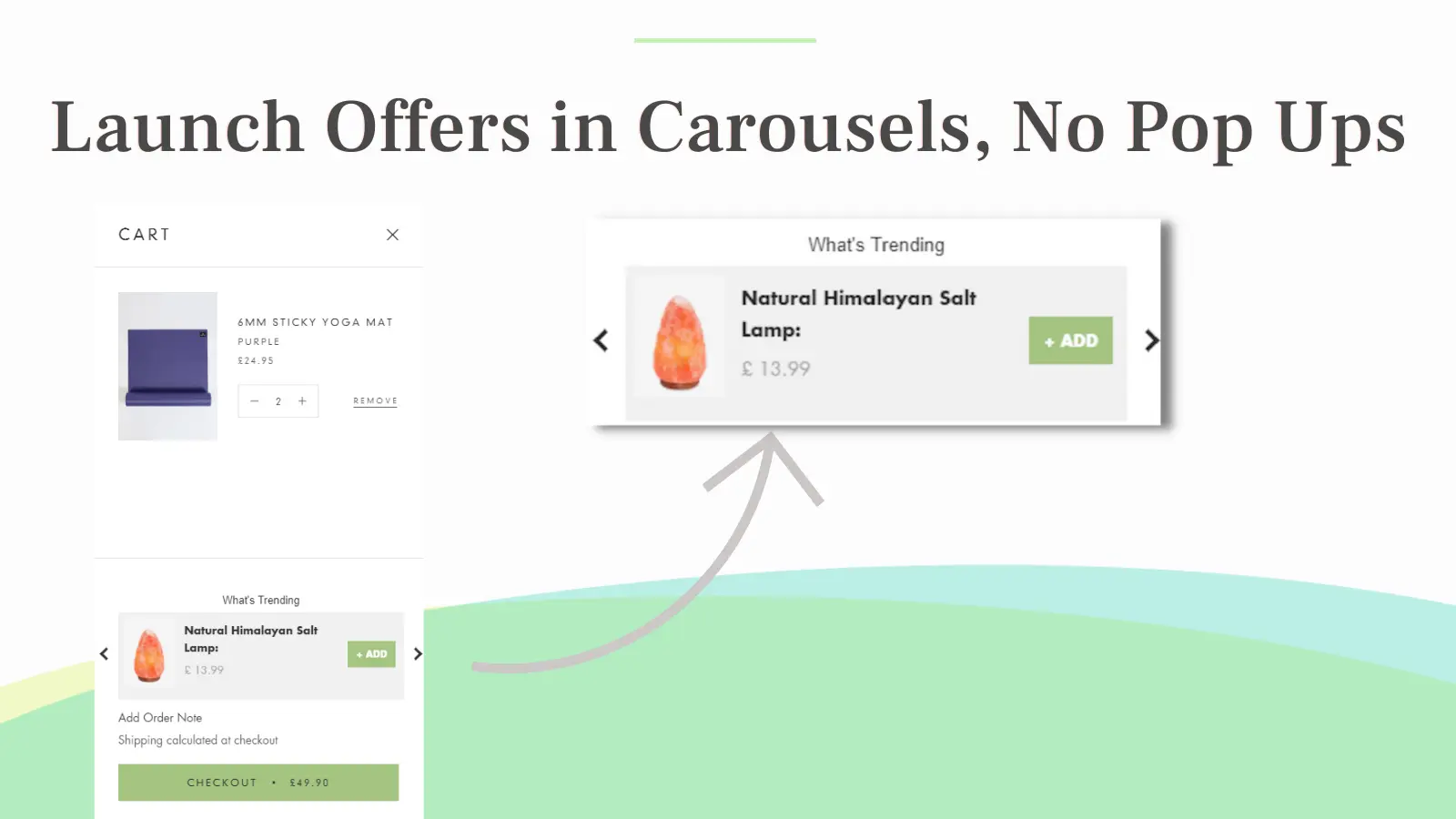 Some of the features of In Cart Upsell are:
Offers on product pages and cart pages
AI-powered automatic suggestions for product recommendations
Target upsell offers based on shoppers' location and the quantity of an item in the cart
Built-in A/B testing
Rating: 5.0/5 (nearly 300 reviews)
Price: from $7.99/month (free plan available)

The last one on our list of best upsell apps for Shopify is Zoorix. Zoorix allows Shopify store owners to deliver volume discount bundle upsells and "Frequently Bought Together".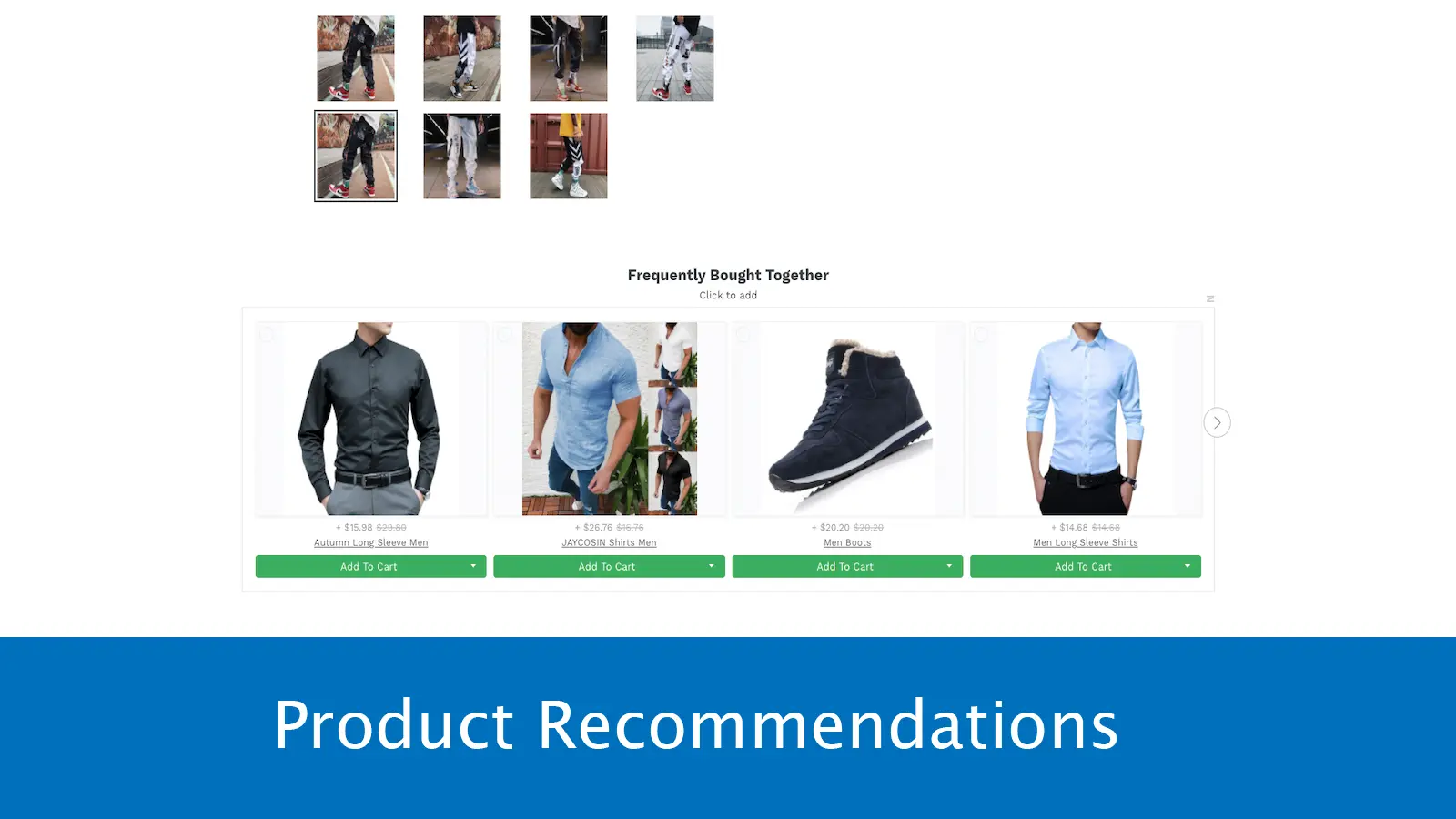 With this free Shopify upsell app, you can:
Upsell offers based on quantity or volume
Automated bundles based on orders
Cart drawer or mini-cart
Upsell bundles, including fixed price, quantity plans, and percentage
Final words
Do not limit your sales by ignoring deliverable upsell and cross-sell value. With these best upsell apps for Shopify, it is easier than ever to recommend additional products to your customers.
Best of all, they all have positive reviews from a lot of happy users, so you can be sure that they will deliver excellent results.
We hope that you find our article valuable and know exactly which Shopify upsell apps are best for your online stores.