How to Change Shopify Domain Name?
Do you know that if your online store's domain is easy to remember, find, and navigate, you will have more opportunities to increase sales?
That is why there are so many business people who want to change domain on Shopify.
If you are one of them, then you have come to the right place. We will learn how to change Shopify domain name in this article.
Why Should You Know How to Change Shopify Domain?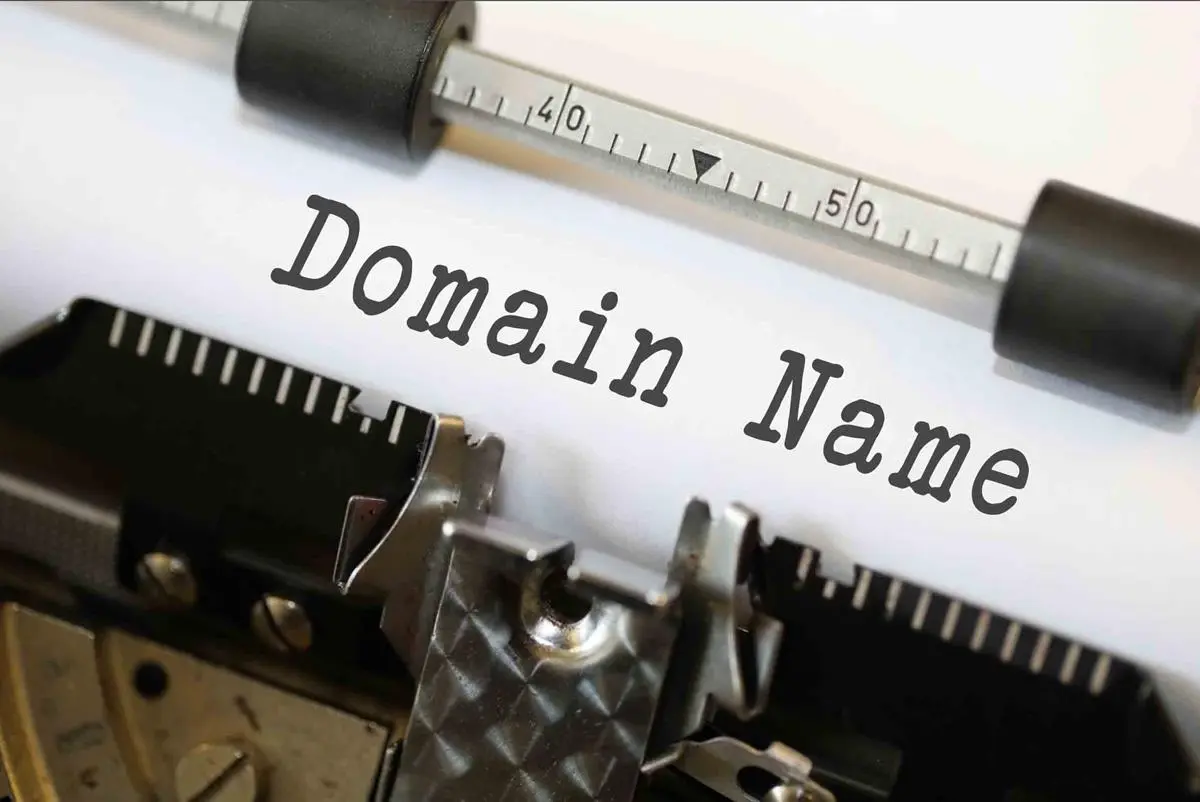 A domain, or domain name, is the address that visitors will use to visit your online store. You can see it in the address bar of your web browser (e.g., Chrome, Safari, IE, Firefox, etc.).
The default is [your shop name].myshopify.com. It is automatically generated once your account is created and will stay with your website forever without purchasing additional custom domains.
However, it can confuse customers trying to remember your domain name.
A domain name that is short, easy to remember, and focuses on brand always creates professionalism and higher trust in the visitors' eyes. As a result, almost no store owners want to keep the default Shopify domain name.
Among countless competitors these days, your domain name must become more recognizable to increase ranking on search engines and attract more attention along with your population.
Besides the domain name, the design of your online store also plays a vital role in attracting your visitors' attention. Fortunately, with Shopify page builders, this aspect can be easily achieved.
Where Should You Buy Domain Names?
Before knowing how to change Shopify domain, you need to own a custom (branded) domain name first. There are three ways to do so:
Use a domain you already own
Buy a new one directly from Shopify
Buy a new one from a domain registrar like Namecheap, GoDaddy.
If you have no preference for a domain registrar, buying a domain name directly from Shopify is the easiest method.
Their prices are competitive with other domain name registrars, although you can save a few bucks by shopping around.
Based on your technical prowess, you have to decide if saving a few dollars is worth the extra time and hassle of setting up the Shopify domain.
The main advantage of buying directly from Shopify is that it will automatically set up your domain for you. That means you do not need to adjust Shopify DNS settings manually.
The main disadvantage is that Shopify does not offer email accounts as part of its domain service.
However, you can use Google Suite or Zoho Mail instead and connect them to Shopify. Shopify also supports other email hosting providers, but you need to change your domain's MX records by yourself.
What Domain Name Should You Use?
It is best to use the one that meets all of the following criteria:
Short and easy to remember: Having 6 to 10 letters (8 is the sweet spot) is excellent. Also, it should be as descriptive as possible.
Contain keywords: Keywords are words related to your products or services, lovely-balloons.com, for instance. Although most people believe that using keywords will drive traffic from Google to their site, Google has changed the algorithm over the past few years to minimize the strict use of keywords. Instead, it now rewards sites with a strong sense of branding.
Use country-specific TLDs: Using these is considered beneficial if you operate your online business in a particular country. For example, if you have one in Vietnam, a domain name like washingmachines.vn will prompt Google to target searches in Vietnam directly to your online store.
How to Buy a New Domain from Shopify?
Custom domains purchased through Shopify start at $11 per year. After payment, your domain will automatically set up for you. Even if you leave Shopify, you still retain ownership of it.
Please note that domains purchased through Shopify are registered for one year. You can renew even if you do not use the Shopify platform anymore.
Also, keep in mind that Shopify does not have unlimited email forwarding accounts for your domain, and domain purchases are non-refundable.
Follow the steps listed below to know how to change Shopify domain:
From the Shopify admin panel, go to "Online Store" > "Domains".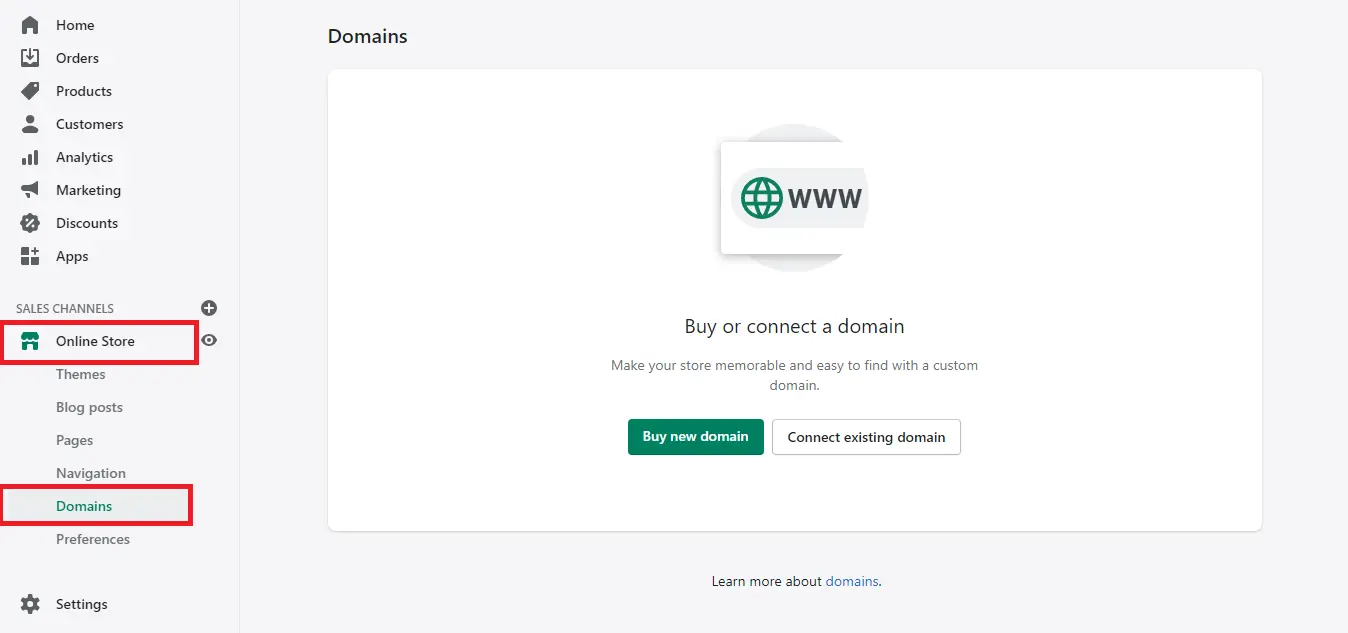 2. Next, select Buy new domain.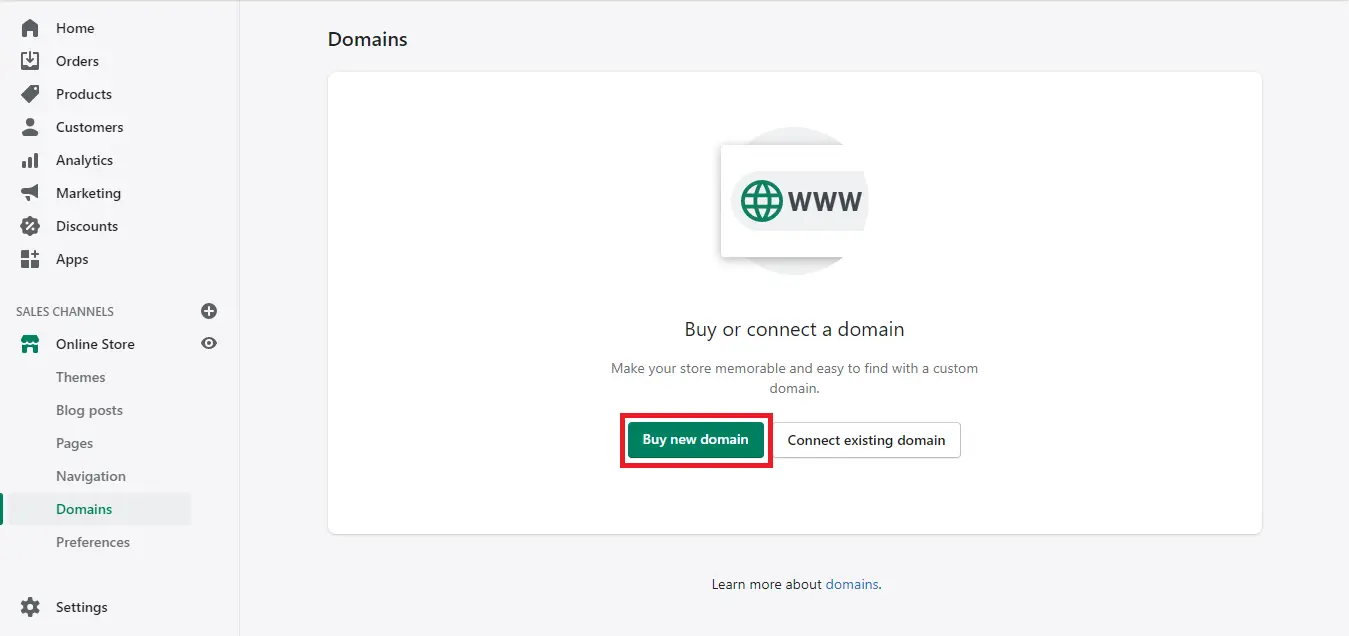 3. Enter the domain name you want to own.

4. Related available extensions and their prices will be listed. Extension options include popular ones like .com and .net, country extensions like .co.uk and .us, and premium extensions. Review the options carefully as prices vary.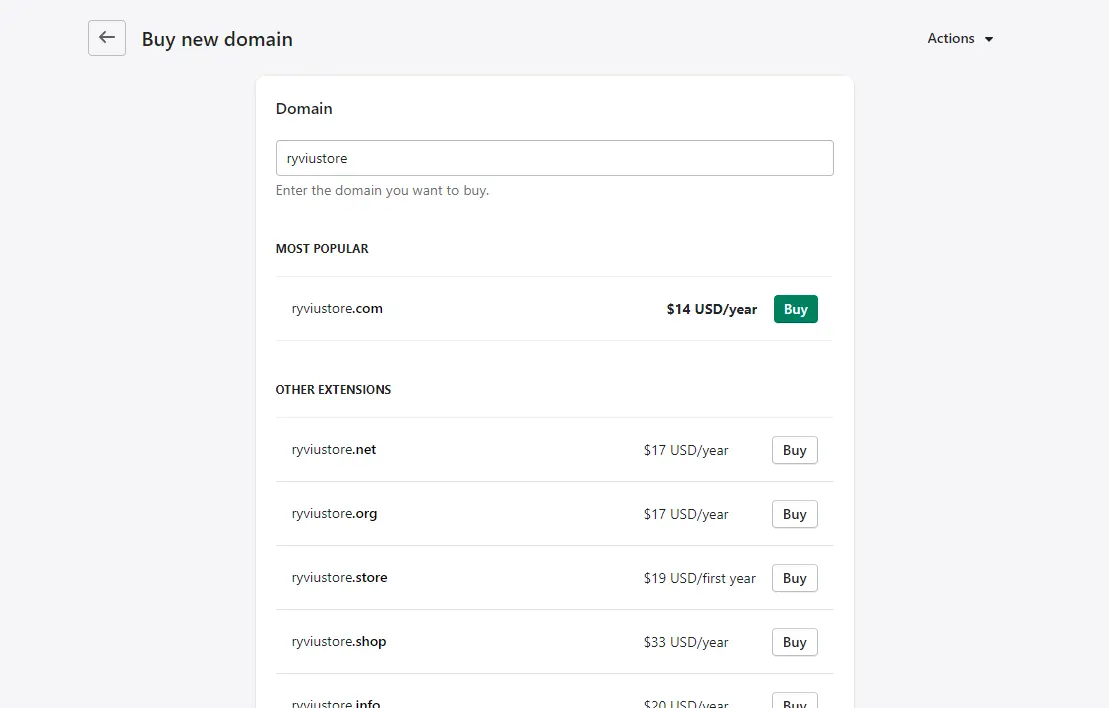 5. Click the "Buy" button beside the domain name you want to buy.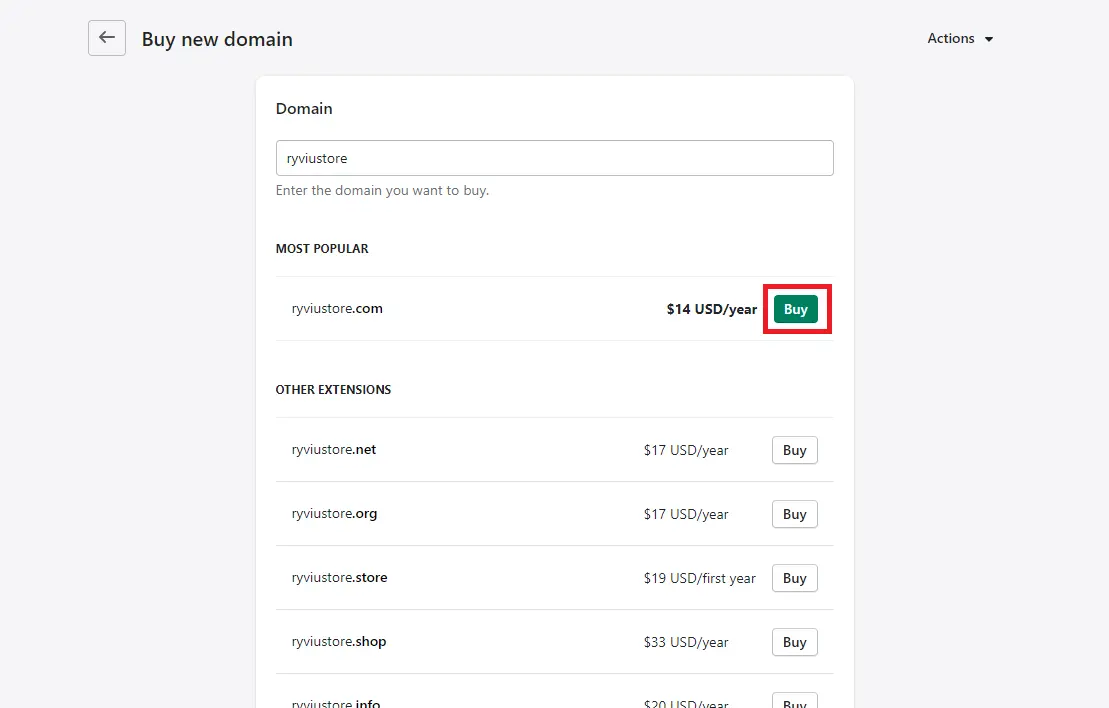 6. Add your payment details if they ask.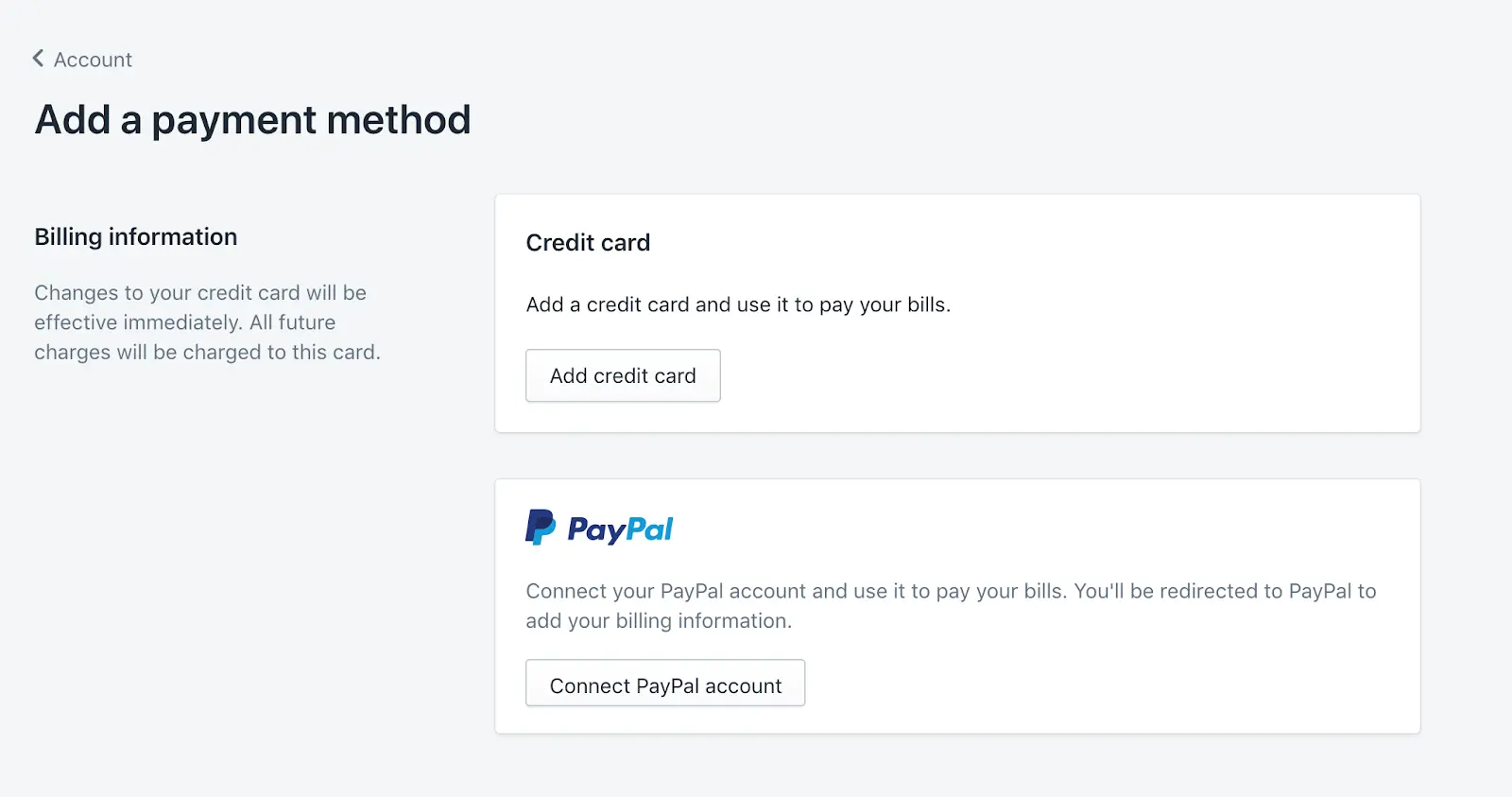 7. Now, review your personal information to see if it is right. By default, the Shopify store owner's information is used to purchase and renew domains.
8. Tick "Auto-renew this domain every year" in case you want your domain to be renewed every year.
9. Confirm if this domain offers WHOIS Privacy. This service will hide your information from WHOIS lookups. So your personal information will not be leaked.

10. Check the Domain Registration Agreement and the ICANN policy.
11. If you are ok with it, click the "Buy Domain" button.
The Shopify team will send you a confirmation email to confirm your purchase. Your new domain should be active within 48 hours.
After that, you need to make it your primary domain by following the instructions down below.
How to Add an External Domain to Shopify?
If you already have a domain name you purchased not from Shopify, it is very easy to connect it to Shopify. You just need some basic understanding of DNS records.
Follow the steps listed below to know how to change domain name on Shopify using an external domain:
From the Shopify admin panel, go to "Online Store" > "Domains".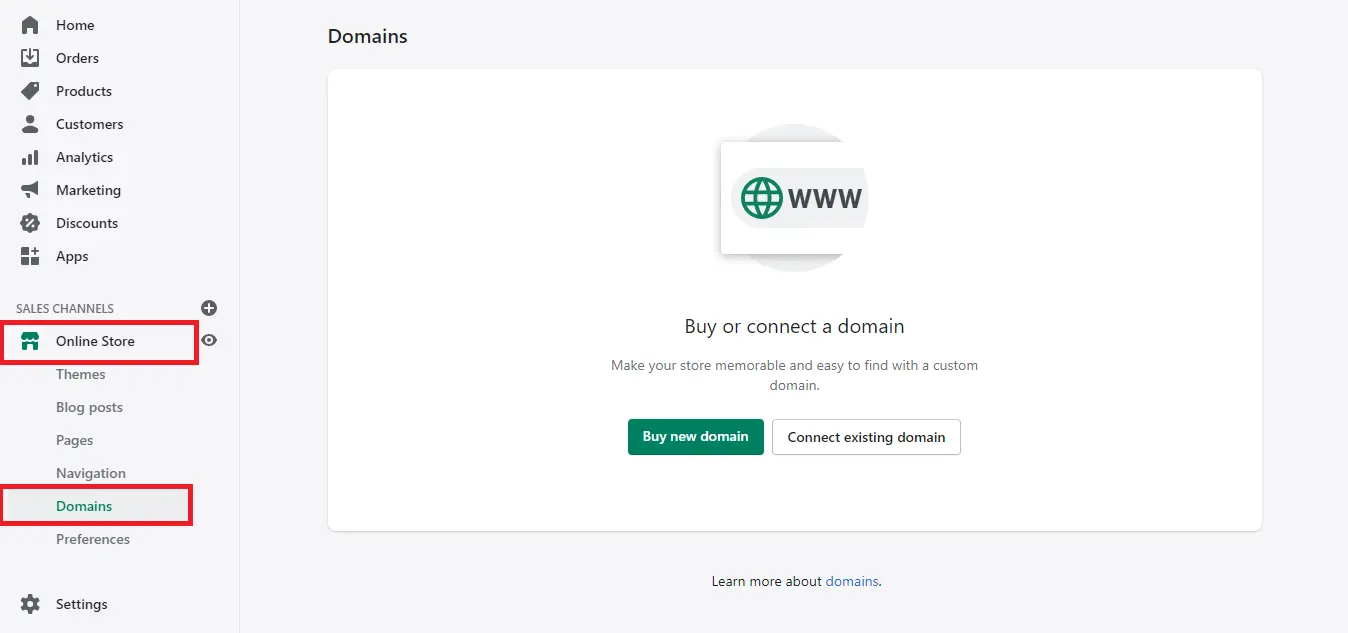 2. Click "Connect existing domain".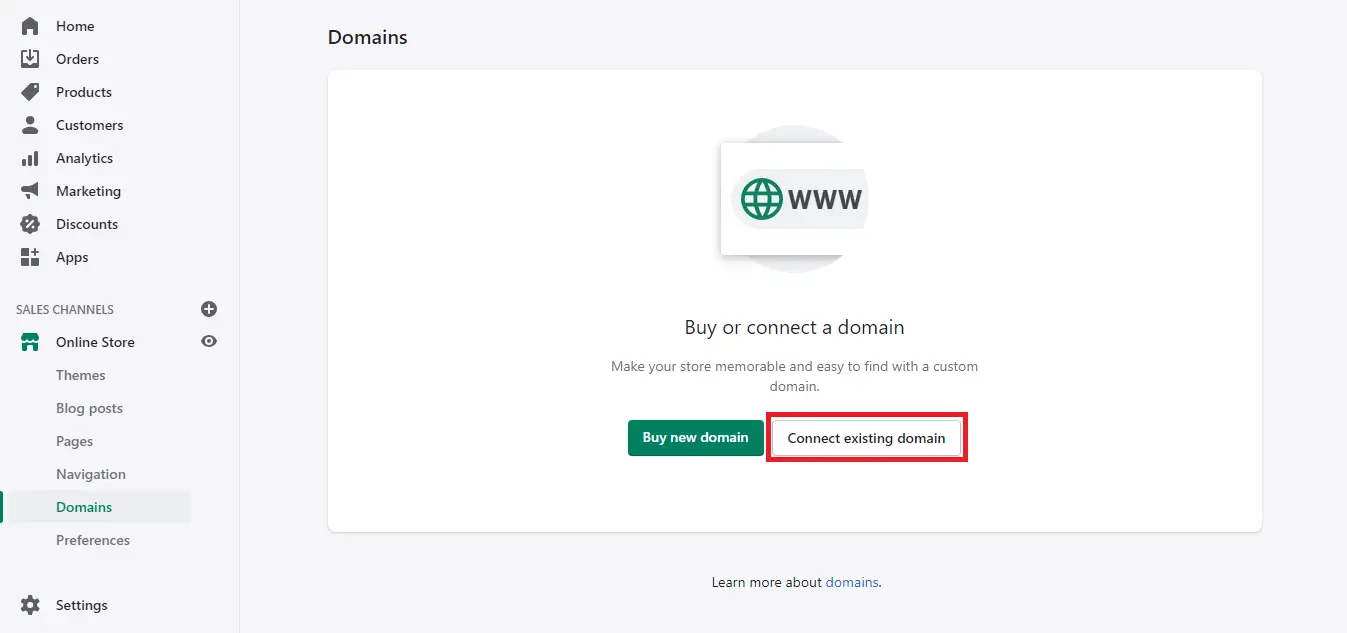 3. Enter your domain in the "Domain" box and then click "Next".

Shopify now knows which one you want to connect to. But for it to work, you must adjust the Shopify domain DNS settings.
Log in to your domain provider's dashboard, select the domain you want to use, and then click "Manage Zone" (your provider might call it something else).
Create/edit the A record to point to the Shopify IP address, 23.227.38.32. And then set the TTL to the lowest possible.

3. Create/edit your CNAME record to point to shops.myshopify.com and set the TTL to the lowest possible.

Note that it can take up to 48-72 hours for these changes to take effect.
You will receive a notification once your domain settings have been verified by Shopify. You can also check by going to your Domains screen again.
After that, you need to make it your primary domain by following the next instructions.
How to Change Primary Domain on Shopify?
In Shopify, the primary domain is the one that your visitors can see in the search bar as they browse your online store.
Before learning how to change Shopify primary domain name, make sure you have already purchased at least one domain.
And note that if you have just made changes to your domain, please wait approximately 4 hours for it to take full effect.
Now, follow the instructions below to change primary Shopify domain:
From your Shopify admin dashboard, go to "Online Store" > "Domains".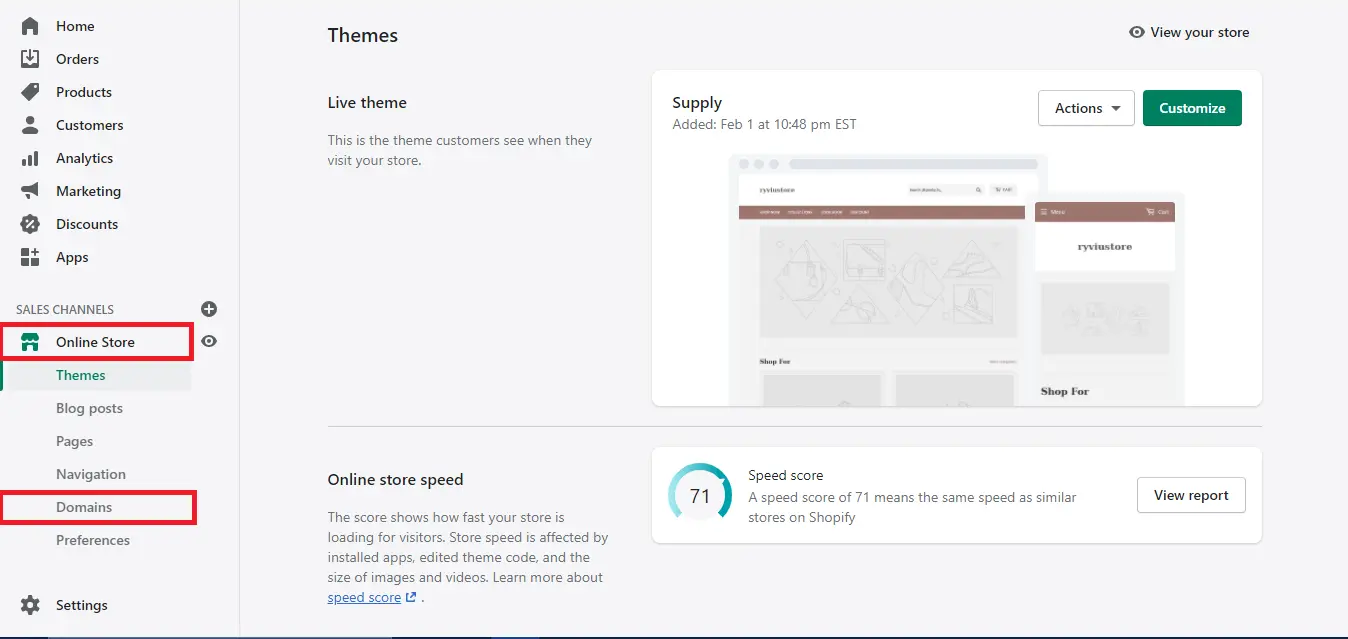 2. Click "Change primary domain" in the "Primary Domain" section as shown below: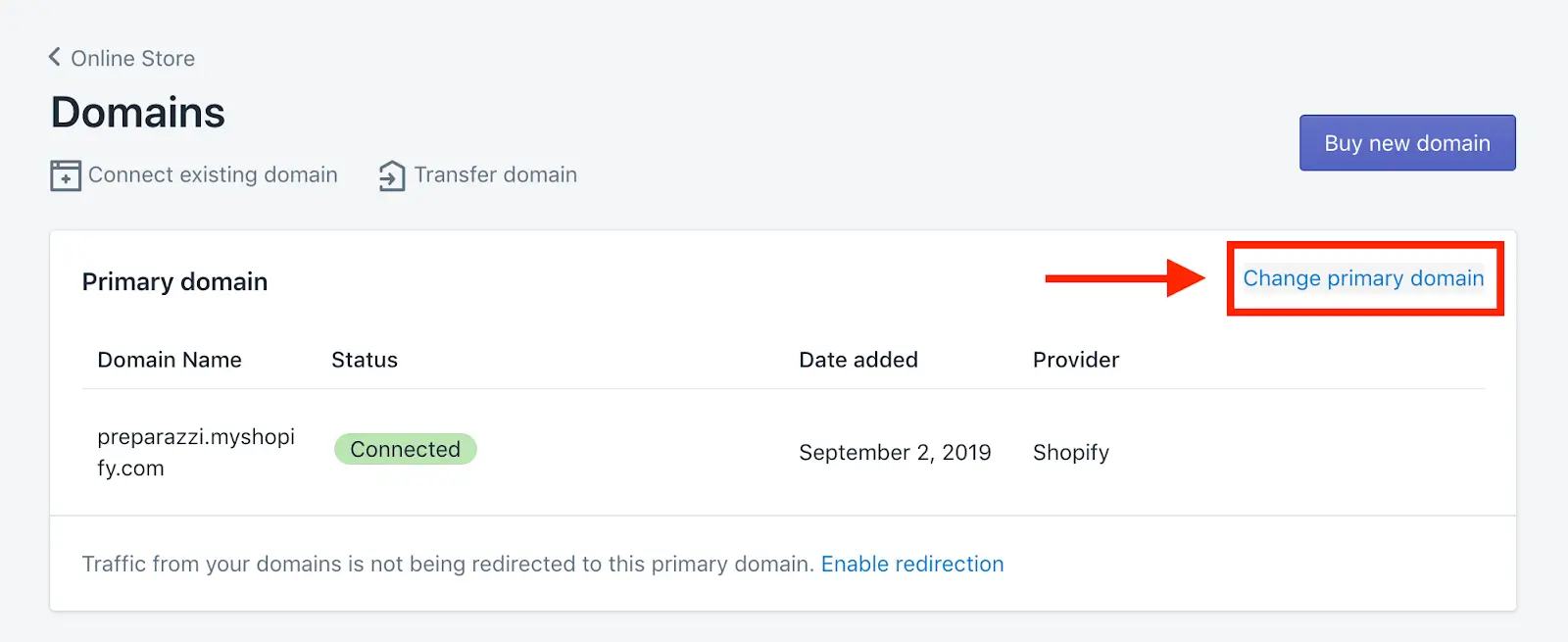 3. Select the domain that you want to set as the primary domain and then click "Save".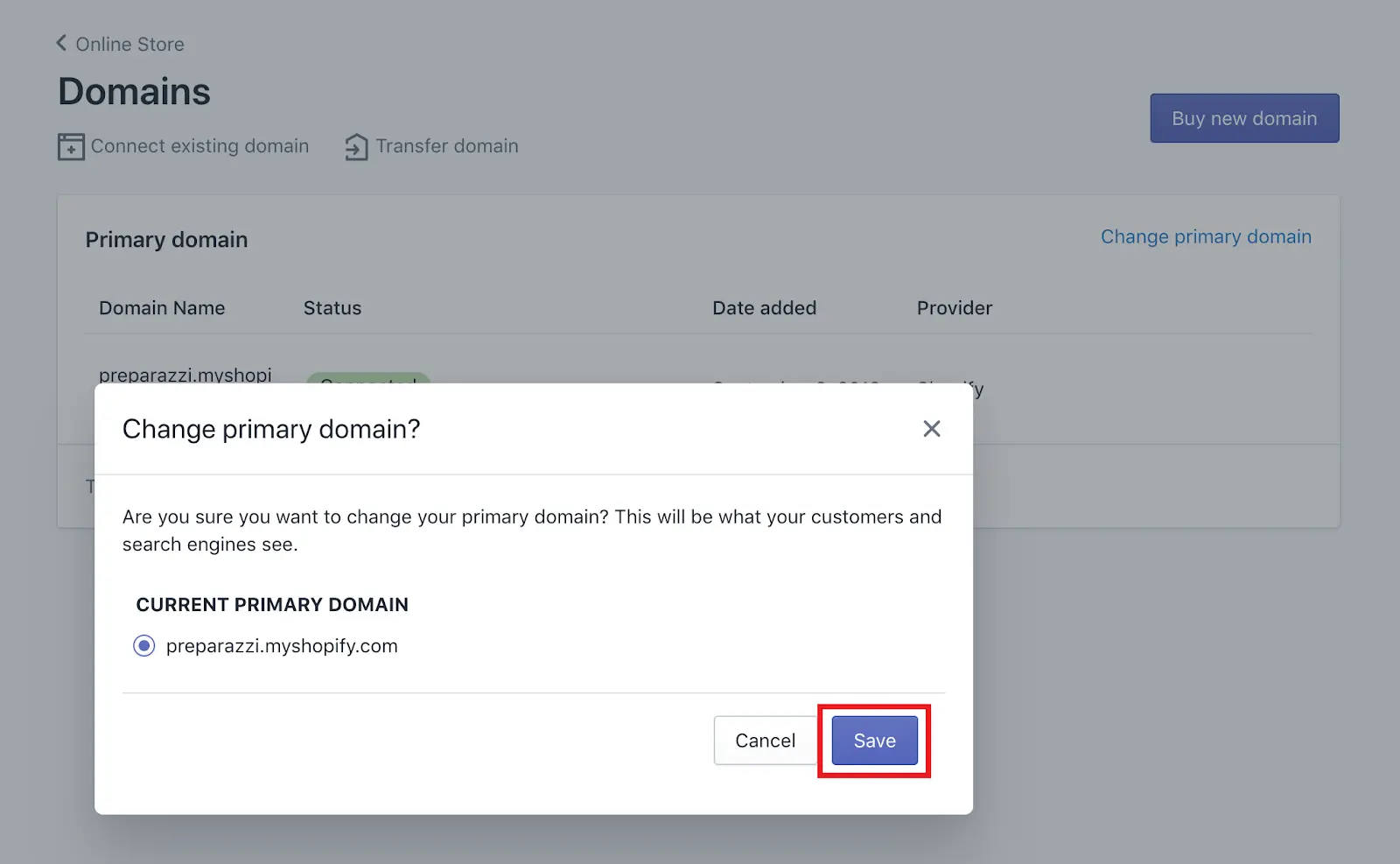 Once you are done, remember to go to your store to check if it works. And that is it! You already know how to change Shopify URL.
Final Words
At any stage of development, an influential domain name makes considerable sense for any size business.
It can grab the visitor's attention. Plus, when commercialized, it should promote a sense of professionalism and make your brand stand out from your competitors.
Nonetheless, the products you sold are still the thing that affects your success the most. For this matter, platforms like Dropified can come in very handy.
We hope that you now know how to change Shopify domain and enjoyed the information we had provided.