Shopify Card Reader: All You Need To Know
Payment method is an important step in setting up a Shopify store that any store owner would be concerned about. One of the most often asked concerns about this phase is how to use the card reader to collect credit or debit card payments.
Using a card reader in Shopify can be quite simple with some configuration tasks, but it may require some knowledge, particularly for new users. There are numerous varieties of card readers, and you should examine the price ranges as well.
Let's take a closer look at some Shopify card readers and how to use them in this article.
What is Shopify Card Reader?
A card reader, or credit card reader, or terminal is a device that accepts credit and debit card payments by touching, inserting, swiping, or manually entering card information. Shopify Card readers are compact card-swiping devices that connect to your Shopify POS system. An external reader is often a single piece of hardware.
How do credit card readers operate?
Credit card readers work by taking information from a customer's credit or debit card, delivering it to the payment processor, and receiving information back from the customer's bank. The transaction is approved if the card reader identifies available funds.
Simply put, credit card readers accept your customer's payment information, securely communicate transaction data, and transfer data from the card to the cardholder's bank and back to you to complete the sale.
Why you should use Shopify Card Reader?
A credit card reader is required if you want to take credit card, debit card, or digital wallet payments at your retail store.
Let's take a look at the advantages of using a Shopify credit card reader in your Shopify store.
Shopify card readers are connected to Shopify POS apps.

Credit card scanners with POS software are relatively easy to use. With the correct point-of-sale system, you may accept payments from your PC, tablet, or smartphone.
WiFi is not required for card readers.

Your customers' payments will be processed via the internet, but the card reader itself does not require WiFi to function. A card reader can be used with a mobile network, a wired internet connection, or WiFi.
Shopify card readers are security.
Most clients prefer to make cashless payments, which allows your company to carry less cash. Fewer cash on hand makes your firm less vulnerable to theft or robbery. It also saves you time going to the bank to make cash deposits and get change.
Credit card readers also keep your company safe online. They safely keep cyber crooks and hackers at bay, keeping important payment information protected.
Shopify credit card readers prevent fraud.

Card readers today use secure techniques to transfer client data over the internet. Card readers tokenize payment. Before being transferred over the internet, the data is converted to a secure number, or token. This procedure makes it nearly impossible to hack into your transactions. The data retrieved would be useless if someone was able to hijack the system. Chip card scanners also protect your company from accepting a forged card.
Credit card readers make payment process more convenient.
It takes time to handle cash and make change. Consumers prefer immediate pleasure.
Giving clients the opportunity to scan or swipe a credit card or another type of contactless payment ensures a smooth transaction. This level of convenience entices customers to return to your establishment.
Shopify card readers keep track and record all transactions.
All the cards that are processed through your credit card reader will be tracked by your point of sale software.
This will save you time if you need to look up a transaction for bookkeeping purposes, such as in the event that a client makes a chargeback. To make rewarding your staff members easier, you can permit tips to be processed automatically through Shopify's POS platform.
Shopify card readers help you build trust.
Your company's reputation is largely based on how safely you handle consumer money. To protect sensitive payment information, credit card readers encrypt data. It can create trust from your customers by protecting their financial information.
Top 5 Best Shopify Card Reader and How to Use Them?
Utilizing a card reader entails tapping, chipping, and tapping. Each type of Shopify Card Reader would be used in a slightly different way.
Shopify Chip & Swipe Reader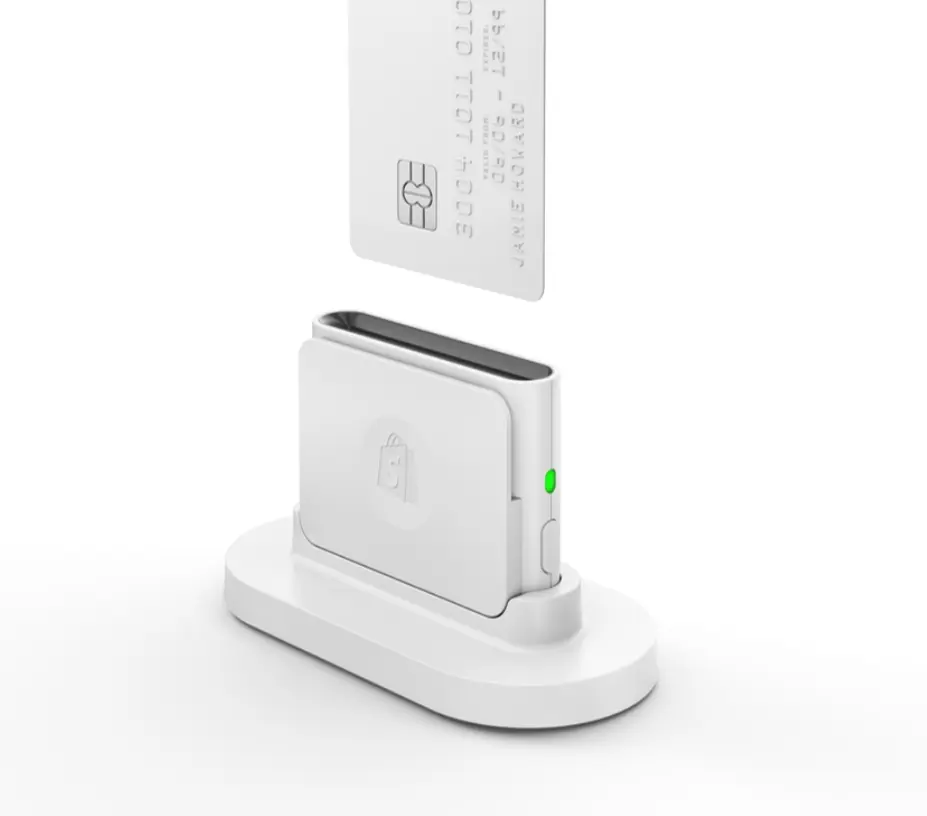 The Shopify Chip & Swipe Reader is a digital reader that may wirelessly connect to your iPad, iPhone, or Android device. To register on your POS computer display, you must add or swipe a token. The Chip & Swipe Reader includes a base that sits on the countertop. It is useful if you frequently travel to different locations or are just starting to accept card payments.
The Chip & Swipe reader (like a backrest cell phone or tablet) may be attached to other devices or a flat, smooth surface using two stickers. The mounting stickers are reusable after being cleaned.
To switch on the reader and couple it with your device, simply push the power button on the side. If you want to connect with another device, unpair the reader from Shopify POS. The reader switches off completely after three hours of inactivity.
Swipe (audio-jack) card reader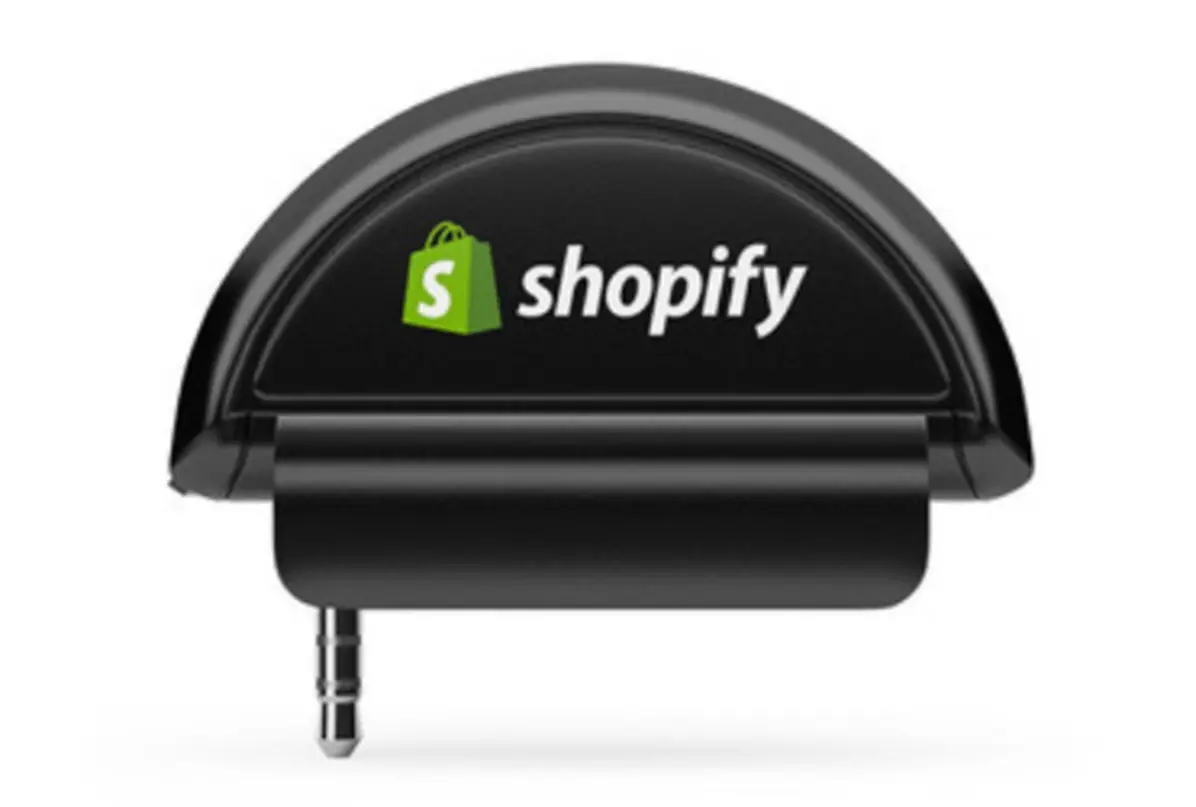 For online stores, the card reader Swipe (audio-jack) is a portable, cost-effective option. The user inserts their iPhone, iPad, or Android into the audio jack of their device to utilize it. To enter the music playback audio jack when using an iOS device, the card reader of the General Configurations can be disabled.
In order to accept payment with the Swipe (audio jack) card reader, tap credit on the checkout screen. You only need to choose Existing Terminal if you choose to use an existing payment terminal rather than a Shopify-sponsored card reader.
Swipe (Lightning) card reader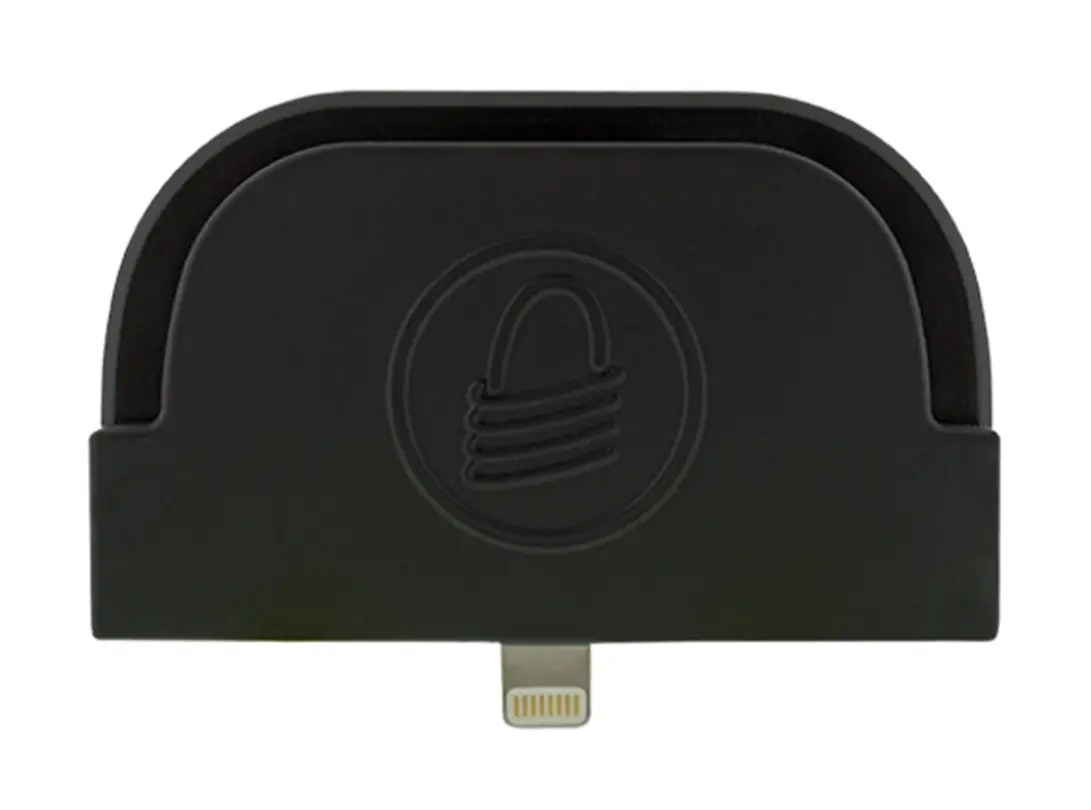 The Swipe (Lightning) card reader is accurate for huge numbers of card pads due to its small size. Nevertheless, only Canada has access to it. It is cable-free and connects directly to your iPad or iPhone, making it perfect for mobile retailers. This card reader is a fantastic choice for business owners who regularly accept credit card payments because the model is more robust than the Swipe card reader.
To mount the card reader, connect your iPad or iPhone to the lightning connector. To charge your iPhone or iPad while using the card reader, attach the provided micro-USB cable to the pass-through USB port. Simply flip the card over so that the magnet strip is facing the back of the reader to use it.
Always make sure there is an internet connection. Shop POS requires a connection to the Web via your phone's wireless Internet or cellular data in order to process payments.
Moneris card reader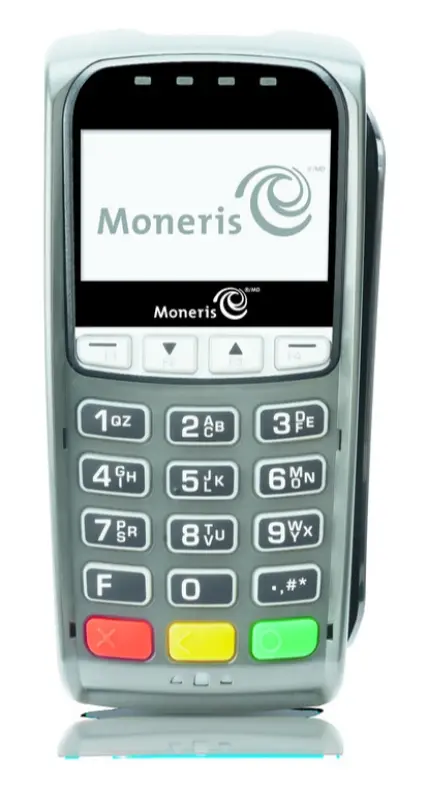 If you are using Shopify POS for the iPad in a Shopify or later cycle, you can take card transactions using the Moneris iPPP320 terminal. The Moneris iPP320 terminal can process transactions on all major credit cards, debit cards, and non-contact transactions such as Apple Pay and Android Pay. If an alternate card terminal is utilized, the Moneris terminal would lessen the likelihood of errors.
Before you can continue using the MonerisiPP320 terminal, you must first sign up for a Moneris merchant account. When your request is approved, Moneris sends you an iPPP320 terminal with the proper Shopify code. If you already have a Moneris account, you must order a terminal that works with Shopify.
Tap & Chip Reader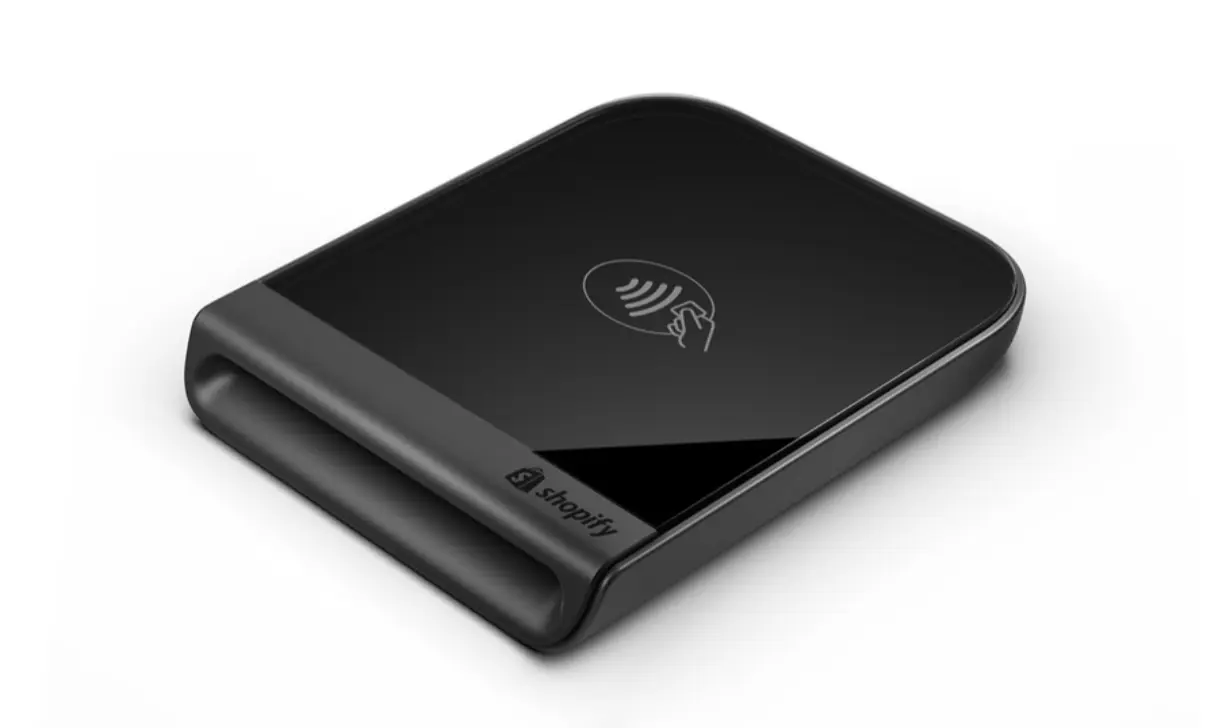 The Shopify Tap & Chip Reader is an EMV-compliant card reader that wirelessly connects to your Mac, iPhone, or Android device. With the Shopify POS app for Shopify's Tap & Chip Reader, you will accept cardless payments. The Tap & Chip Reader is exclusively available in the United States Shopify Hardware Store.

To utilize the card reader with Shopify POS, you must connect and connect the reader to your POS computer. To allow a click transaction, click on the front of the card reader and hold the contactless payment card or computer until all four blue lights illuminate. When Shopify POS displays the receipt message, the transaction is complete.
How much does the Shopify Card reader cost?
Shopify offers a wide range of costs, beginning at $29 for the Shopify Chip & Swipe Reader. It is an excellent idea if you are just starting to accept credit and debit card payments. Consider the Shopify Tap & Chip Card Reader, which costs $49.
Because Shopify provides its POS technology independently, a third-party card reader may be utilized; however, they will charge you a fee ranging from 0.5% to 2.0% to compensate for the missing purchase costs.
How to Get a Free Card Reader From Shopify?
There are a few things you may do if you want a free card reader from Shopify. First, discover if your company is eligible for Shopify's free card reader program.
Log in to your Shopify account and navigate to the 'Settings' tab. Then, select the 'Billing' option and navigate to the 'Payment Methods' section. If 'Shopify Payments' is mentioned as a payment option, your company is eligible for the free card reader program.
Don't panic if you don't see 'Shopify Payments' listed as a payment method; there are still a couple ways to receive a free card reader from Shopify. Signing up for a Shopify account that includes a free card reader is one option.
The Basic Shopify plan and the Shopify plan are the two plans that now feature a free card reader. To join up for one of these options, visit the Shopify price page and select the plan that best suits your needs.
Signing up for a trial of the Shopify POS app is another method to acquire a free card reader from Shopify. The POS app includes a free card reader, which you can use for 14 days before deciding whether to keep it. Go to the POS app page and click the 'Start your free trial' option to sign up for a trial.
Important note:
Be careful when using Shopify free card reader! While the company says that this offer is genuine, many individuals have complained about being charged hidden fees after signing up for the free card reader. These hidden costs might be as much as $30 per month in some circumstances!
If you're thinking about using Shopify for your business, make sure to carefully read the fine print before signing up for any free deals.
Bottom lines,
In this post, we define a Shopify card reader and discuss a variety of card reader solutions for various degrees or budgets, business locations, or owner demand. We hope you now understand which sort of card reader to select and how to utilize a card reader in Shopify.