8 Best Shopify Image Resizer Apps
Image size and quality have a significant impact on the performance of your Shopify store. Optimized images boost your site's loading speed and help it rank higher in search engines. Furthermore, photo resizing makes your company appear more professional. It is not easy to resize photos to make them look good in your Shopify store. This procedure can be sped up by using Shopify Image Resizer Apps.
With so many photo resizing tools to pick from, finding the right one can be difficult. In this article, we will share with you the top 5+ best Shopify resizer apps for easily resizing product photos.
Does Shopify Automatically Resize Images?
No, Shopify does not automatically resize your image's aspect ratio. However, resizing photographs consumes 27% of the entire time spent on average exploring an eCommerce site, making it an essential activity to do. There are several Shopify product picture resize programs available to help you automate this process and ensure that your product photos look their best.
Why Should I Resize Photos in My Store?
There are many reasons why you should resize products' images in your Shopify store.
1. Enhance page speed: In eCommerce sites, page load speeds are more essential than you might assume. According to a recent survey made by OddBallMarketing, 47 percent of consumers anticipate a website to load in less than two seconds, with 40 percent leaving the shopping process if pages take more than three seconds to load.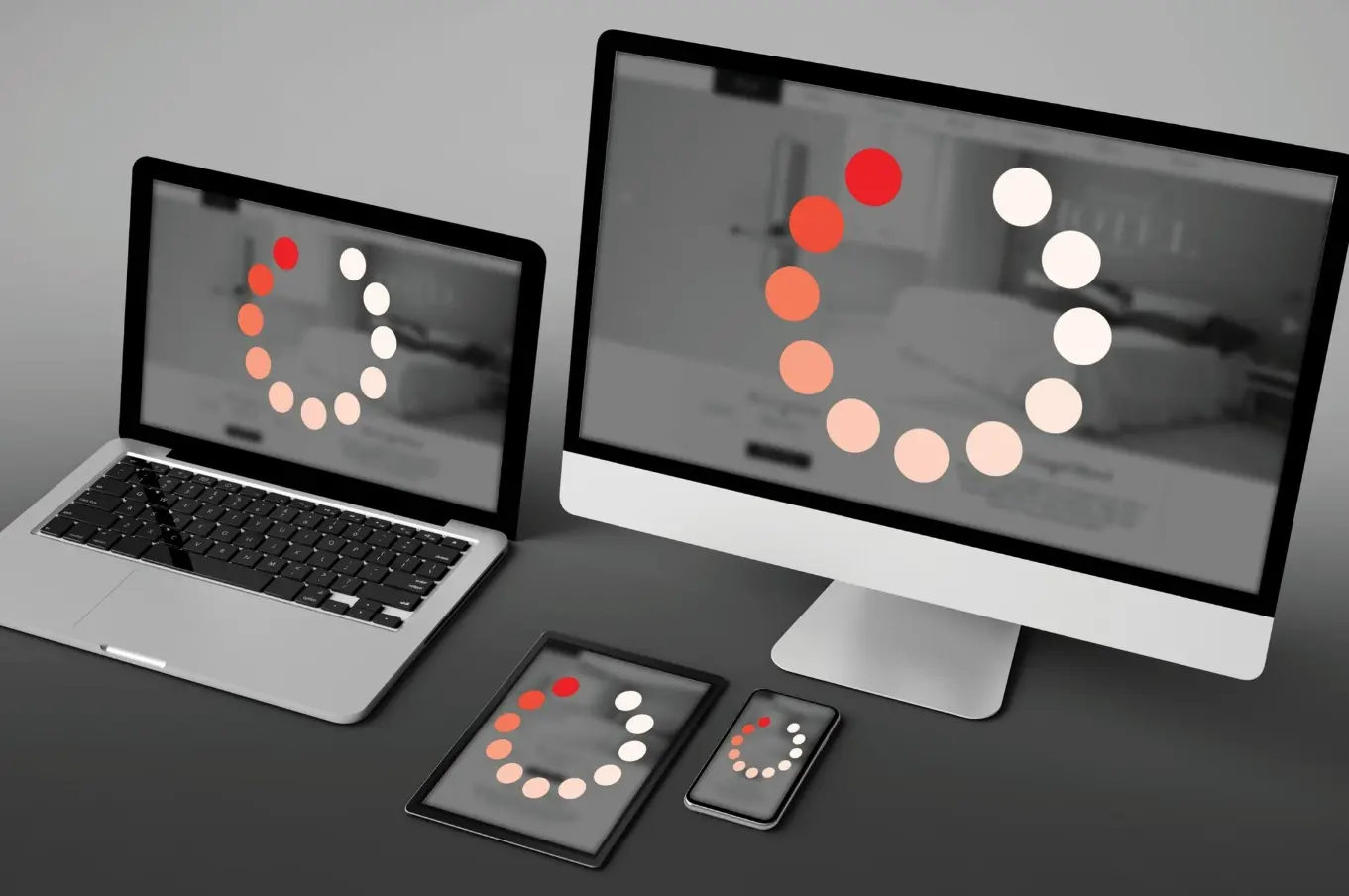 As a result, if the sizes of your product images are too large or unclear, the website will load slower, and you may lose sales.
2. Different device sizes: We've all been disappointed by a purchase that does not live up to our expectations once it comes. Because varying screen resolutions can result in unanticipated changes in image quality on other devices or display resolutions. It will assist you in optimizing the aspect ratio of your images before uploading them to your store.
3. More design control: If you have a certain design in mind for your Shopify store, you'll want to ensure that everything fits precisely. You can always have more control over what show on your site and where it appears by resizing images ahead of time with an online photo resizer tool or Photoshop, rather than returning to the image editor every time.
4. Improve your SEO: The photographs on your online store are sometimes the first thing visitors view when determining whether to stay or leave, so make sure they look excellent! Furthermore, properly scaled photographs can increase the quality of your site's content, which is a ranking indicator that search engines check for.
5. Increase conversions: Visitors like to feel secure in their purchases, so if they can't see what they're buying from a photo on your page, they're likely to abandon their purchase. A properly adjusted image aspect ratio can boost sales by enticing visitors who would otherwise be perplexed to buy your products instead.
Now that we've explained why we should resize photographs in our Shopify store. Let's have a look at some of the best Shopify image resizer apps and learn what to expect from a good Shopify product image resizer tool.
What to look for when picking a Product Image Resizer app?

Bulk resize: Product photos for eCommerce are typically hundreds or even thousands of pixels in size. Bulk picture resizing is vital for saving time.
Automatic resizing: Images with unusually large dimensions should be discovered and scaled automatically.
Image SEO: Improving your image for SEO will help you rank higher in Google Search by Images.
Top 5+ Best Shopify Image Resizer Apps
Rating: 4.9/5 (565 reviews)
Pricing: $29 per month (free plan available).

SEO Ant is a valuable SEO optimization software, designed for Shopify Merchant, to quickly develop accurate site traffic. Covering multiple SEO elements, such as On-page SEO, Bulk edit Image Alt text, detailed site report, JSON-LD set up, etc.. Easy and effective standardized operations ensure your store rank higher on Google.
We provide you with specific SEO optimization of your Shopify store images. You will be able to bulk edit Alt Text, Title Tag, and Meta Description with a few clicks, there is no more hassle for those tedious works.

Key Features:
Detailed SEO Report
On-page SEO Scan can link with Google Search Console to auto drive a Site Report
Auto-Detect Broken Links; Broken Link Management
Bulk edit your Image Alt Text & Meta Elements
SEO Meta Elements Automated Templating
Automated detection of Duplicate Meta Element Problem
Structure Data
JSON-LD set up
Pricing:
SEO Ant  offers Free version and 2 professional packages:
$29.99/month for a Pro plan
$59.99/month for a Premium plan
Rating: 4.8/5 (2153 reviews).
Price: Start from $9.99 per month, Free plan available

Bulk Image Edit—Image SEO is a popular Shopify tool for adjusting product images. This is one of the best-rated online image compressors for Shopify, with over 2000 reviews and an overall rating of 4.8. Hextom created this product image resizer, which has several features.
For example, you can bulk modify photos, update the ALT text, and add additional search engine optimization metadata. You can also compress and resize all of your original photos on the fly, as well as add a watermark to safeguard your images in your Shopify store.
All of your original images are kept on file for up to 180 days. So, if something goes wrong, you may still see the original photographs from this time period.
With 50 images per month, you can use this great Shopify photo resizer tool for free. If you require more, consider a premium subscription. The price is significantly greater than that of the other Shopify picture resizers on our list, but it is well worth it.
Key Features:
Image optimization in bulk
Change the ALT tags and other key SEO data.
To safeguard your photographs, add a watermark.
Original photographs are kept for up to 180 days.
Your product photos can be resized, cropped, framed, or trimmed.

Pricing:
This Shopify app comes with a free version and 3 different paid plans:
$9.99/month for a Basic plan
$19.99/month for a Professional plan
$49.99/month for an Advanced plan
Rating: 4.7/5 (56 reviews).
Pricing: $9.99/ month (Free plan available; free trial for 7 days)

PixPix is an image editor available for use in your Shopify store. PixPix includes various editing options, including the ability to change the image's color, lighting, and orientation. PixPix offers a straightforward and lightweight user interface. Using the built-in editing tools, you may make changes quickly and easily. You may also upload photos to their PC.
You may batch image edit all of your original photographs and compress and resize them all at the same time. As a result, you can save a significant amount of time and work. PixPix is a free Shopify App Store app that allows you to alter photographs forever.
PixPix provides a free everlasting plan with some limitations. As a result, you don't have access to the bulk picture optimization feature, for example. However, for only $10 a month, you can have access to this useful function as well as no limit on how many images you can resize in Shopify.
Key Features:
Shopify image resizer and toolkit for image editing
Free blueprint for life
Edit photos in bulk
Quickly and easily edit photos on your blogs, pages, and collections.
Price plan that is reasonable
Select an image orientation
Alter the image color and lighting in your product images.
Pricing:
This Shopify app comes with a free version and a pro plan with the cost of $9.99/ month. You can also access the premium features for free for 7 days because PixPix offers a 7-day free trial.
Rating: 4.9/5 (1861 reviews)
Pricing: $29 per month (free plan available).


The next option in the list of the top 5 best Shopify resizer apps is "SEO:Image Optimizer Page Speed". This Shopify app compresses photos without sacrificing quality and offers all-around Shopify image SEO optimization. You can use the program to optimize your images' alt tags, JSON-LD, and meta tags. This means faster Google indexing and faster page loading time for your Shopify store.
Key Features:
Images are compressed without losing quality.
It includes an HTML sitemap for easier page navigation.
Page statistics can be connected with the Google Search Console.
Automatically improving stores
Boost store ranking, conversion, and website loading speed (site speed, page speed optimizer).
Faster Google indexes website content and images.
Rich snippets and structured data from Google
Uniformed meta tags
Pricing:
There are two subscription options for the app. The free plan allows you to optimize Shopify images for up to 50 products each month. You also get a free SEO checklist, HTML sitemap, and an automated scan to discover and redirect 404 pages with this plan.
The pro package, which costs $29 per month, also offers automatic SEO corrections, site verification, and SEO analysis.
Rating: 4.7/5 (1739 reviews)
Price: Start at $4 per month (Free plan available)

With nearly 2000 reviews, Photo Resize by Pixc is also one of the most popular product image resizer apps for Shopify. It analyzes all photos on your site in bulk, discovers those that are not the correct size, and notifies you of those that need to be adjusted.
You can also change the color of your image backdrop to match the theme of your store, as well as the size of your photographs (square, portrait, or landscape).
Using the criteria you define, you can manage the size of your image. For example, you can utilize the picture sizing settings to upload all product photographs with a width of 600 pixels and a height of 400 pixels. This guarantees that all of your photographs are the correct size. Pixc also provides speedier loading times in no time.
Key Features:
Automate the resizing of all of your original photographs.
It runs in the background and compresses image sizes as they are uploaded without sacrificing image quality.
The user interface is simple and quick.
Select a background color for the photographs you're resizing and compressing.
Pricing:
This Shopify Photo Resize app comes with a free version. If you want to unblock the specific premium features, you need to pay as you go. Besides, there are 3 different paid packages:
$4/month for a Basic plan
$19/month for a Pro plan
$79/month for an Unlimited plan
Rating: 4.4/5 (137 reviews).
Price: Start from $8.95 per month (free plan available).

SEO Image Optimizer & Resizer is a product image resize tool that will optimize your product photos for SEO in order to increase conversion rates. It has three powerful tools, which eliminates the need to use numerous apps for picture editing, resizing, and compression.
The image optimizer may be used to ensure that all of your product images are scaled and optimized for SEO, social media, and conversion optimization. You can also update the alt tags on your photographs, which can help you rank higher in Google's organic search results by providing Google a better idea of what's in each image when they crawl it.
Key Features:
Image resizer in bulk
Compare optimization outcomes using a preview option
For fresh photographs, an automatic photo editor is provided.
Customize the picture alt tags for any product.
Restore optimized photos to their original state
There is no loss of quality when compressing or editing photographs.
Prior to optimization, rename images.
Pricing:
SEO Image Optimizer & Resizer app offers a free version and 3 premium plans:
$8.95/month for a Basic plan
$15.95/month for a Advanced plan
$19.95/month for an Unlimited plan
Shopify Image Resizer Apps: FAQs
How do I resize an image in Shopify?
To resize an image in Shopify, you can follow these steps:
From your Shopify admin, go to Products > All products.
Click on the product that contains the image you want to resize.
Click on the image you want to resize to open the image editor.
Click on the Resize button and choose the new size you want for the image.
Save your changes.
Does Shopify auto resize images?
Yes, Shopify automatically resizes images to fit within the boundaries of your store's theme. This helps to ensure that your images look good on any device and load quickly. However, if you want to control the size of your images more precisely, you can use the image editor in Shopify to resize them manually.
What is the bulk image resizer for Shopify?
The bulk image resizer for Shopify is a third-party app that allows you to resize multiple images at once. This can be useful if you have a large number of images that need to be resized and you don't want to do it manually. Some popular bulk image resizer apps for Shopify include Bulk Image Edit and Crush.pics.
How do I resize an image for Shopify logo?
To resize an image for your Shopify logo, you can use a free online image editing tool such as Canva or PicMonkey. Here's how:
Upload your logo image to the image editor.
Use the resize tool to adjust the size of the logo to your desired dimensions.
Save the resized logo as a new image file.
From your Shopify admin, go to Online store > Themes > Customize.
Select the Header section and click on the logo image.
Upload the new resized logo image and save your changes.
Conclusion,
Making all of your product photos on your Shopify store the same size is an important, but frequently forgotten, chore. Image optimization is critical to providing your clients with an enjoyable purchasing experience.
We hope that this list of the finest product picture sizer applications for Shopify has helped you comprehend some apps available.