How to Start a Shopify Pet Store? [+5 Stores Examples]
Keyword: shopify pet store
Shopify is a game-changer for entrepreneurs looking to venture into the pet industry. From trendy pet accessories to premium pet food, the platform offers many opportunities for pet store owners. However, success in this competitive market requires more than just setting up an online shop.
In this article, we'll explore how to start a Shopify pet store and tips to build and manage Shopify pet stores that thrive and cater to pet-loving customers' diverse needs.
Why Open a Shopify Pet Store?
Opening a Shopify pet store offers a multitude of compelling reasons.
Loyal customer base
The pet industry is a thriving sector with a loyal customer base. There is a fact that people's love for their furry companions transcends economic fluctuations, making it a recession-resistant market.
According to data recently issued by FEDIAF, the European pet food association, pet food value sales in Europe climbed 3.1% in 2021 to reach 27.7 billion Euros (US$28.89 billion). Additional value sales of related services and goods exceeded 23.5 billion Euros (US$24.5 billion), while volume sales of pet food reached 10.2 million tons. Both figures reflected increases compared to statistics from 2020.
User-friendly
Shopify provides an accessible and user-friendly platform, ideal for newcomers to eCommerce. You can create a unique and appealing online pet store without extensive technical expertise with customizable templates, intuitive tools, and a wide range of apps.
Product variety
Shopify allows you to sell a variety of pet-related products, from pet food and accessories to grooming supplies and pet-themed merchandise. You can tap into various niches within the pet industry to cater to specific customer demands.
SEO-Friendly
Shopify offers robust marketing and SEO features, enabling you to reach a broader audience and compete effectively in the digital landscape. The platform's scalability ensures your pet store can grow alongside your business ambitions, making it a smart choice for pet enthusiasts and entrepreneurs.
How to Start a Shopify Pet Store?
Starting a Shopify pet store can be a rewarding venture if you follow these step-by-step guidelines:
Step 1: Market research and choose your niche
Begin by researching the pet industry, identifying your target audience, and understanding their needs and preferences. Then, determine the specific niche within the pet industry you want to focus on, whether pet food, accessories, or grooming products.
Step 2: Create a business plan
Outline your business goals, budget, and revenue projections. Consider factors like sourcing products, pricing, and marketing strategies.
Step 3: Sign up for Shopify
Register for a Shopify account and choose a suitable pricing plan.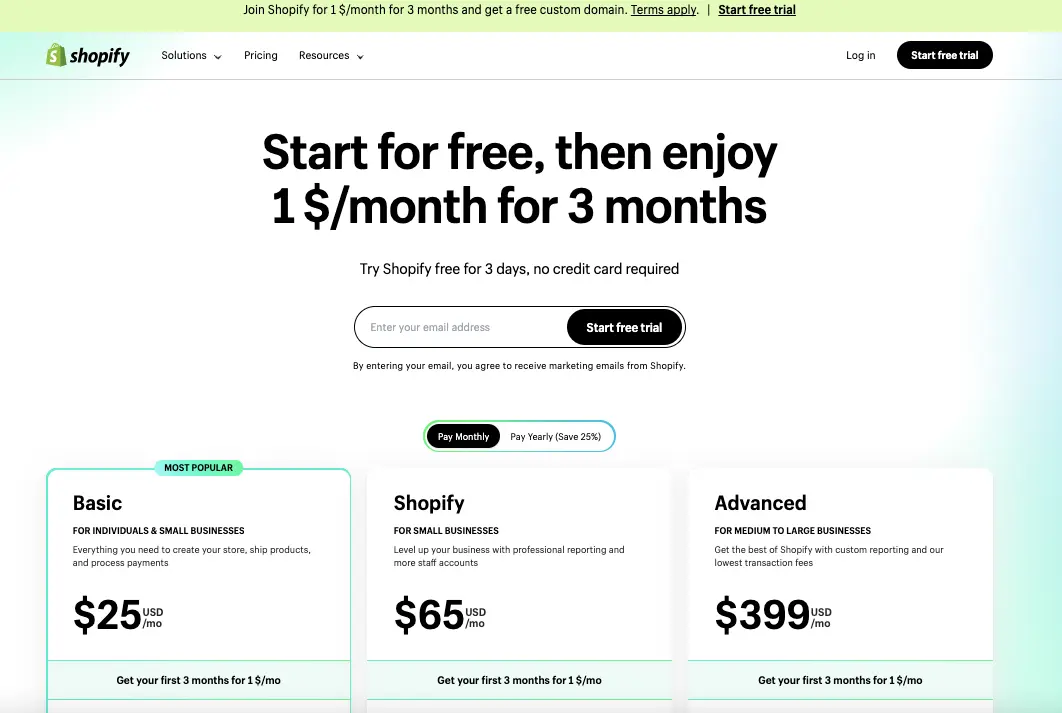 Then, you may pick a domain name that reflects your brand and is easy to remember.
Step 4: Design your Shopify pet store
Customize your Shopify store using themes and templates. Ensure it's visually appealing and user-friendly.
Add products: Upload product listings with high-quality images, detailed descriptions, and competitive pricing.
Set up payment and shipping: Configure payment gateways and establish shipping options and rates.
Step 5: Launch your Shopify pet store
Double-check everything, and then officially launch your Shopify pet store.
Step 6: Implement SEO and market your pet store
Optimize your store for search engines. Besides, utilize social media, email marketing, and paid advertising to promote your store and attract customers.
Step 7: Monitor and improve
Continuously analyze your store's performance, gather customer feedback, and make necessary improvements to enhance the shopping experience.
Tips for Creating the Most Successful Shopify Pet Store
Creating an attractive, useful, and successful Shopify pet store doesn't have to be difficult. Remember to concentrate on a few distinctive features that will set your website apart from the competition.
Pick a suitable Shopify theme.
Choose a theme that aligns with your brand and provides a seamless shopping experience. Ensure it offers customization options and responsive design.
We recommend themes most suitable for Shopify pet stores like My Pets, Petmart, and Catchy.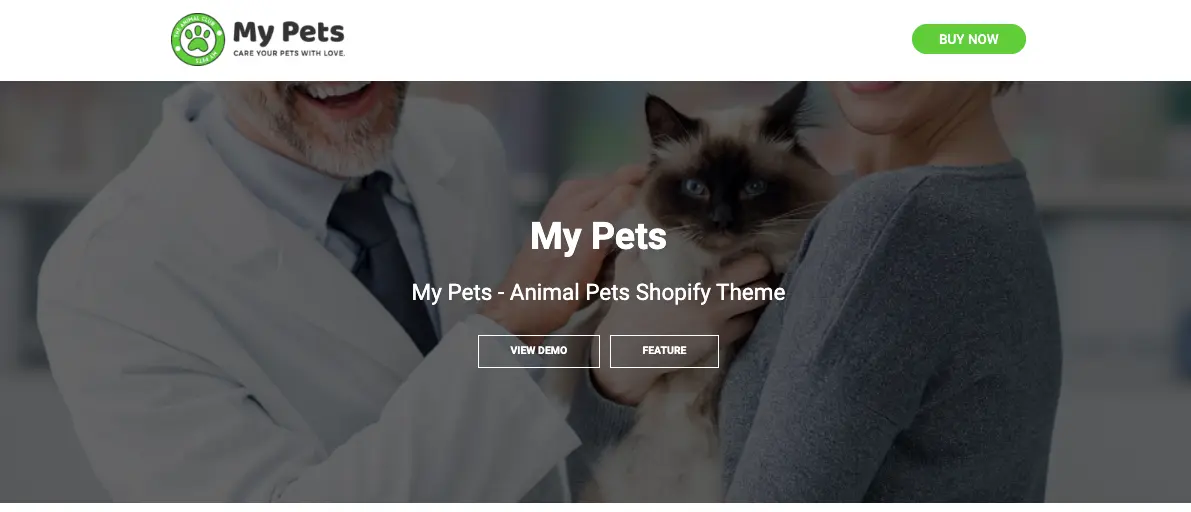 Optimize for mobile
A significant portion of online shoppers use mobile devices. Ensure your store is mobile-friendly, with easy navigation and fast loading times on smartphones and tablets.
Have clear CTAs throughout the site
Implement clear and persuasive Call-to-Action buttons. Guide visitors toward necessary actions like Buy Now button, Add to Cart, or Learn More to improve conversion rates.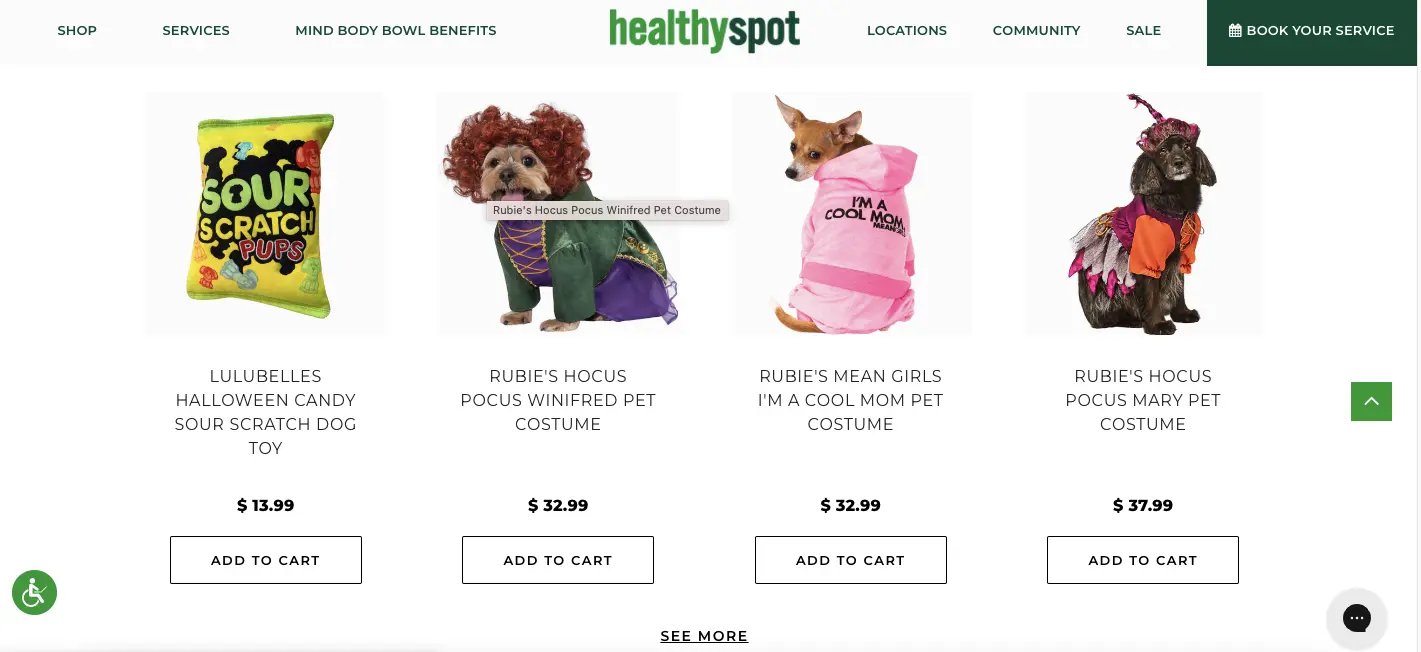 Use fantastic imagery
High-quality images of your pet products and lifestyle photos of pets enjoying them can significantly boost visual appeal and customer trust.
Use a catchy tagline
Craft a memorable and relevant tagline encapsulating your brand's personality and mission. It might help you stand out and leave a lasting impression on visitors.
5 Best Shopify Pet Store Example
Here are five exceptional Shopify pet store examples that demonstrate creativity, niche focus, and effective eCommerce strategies: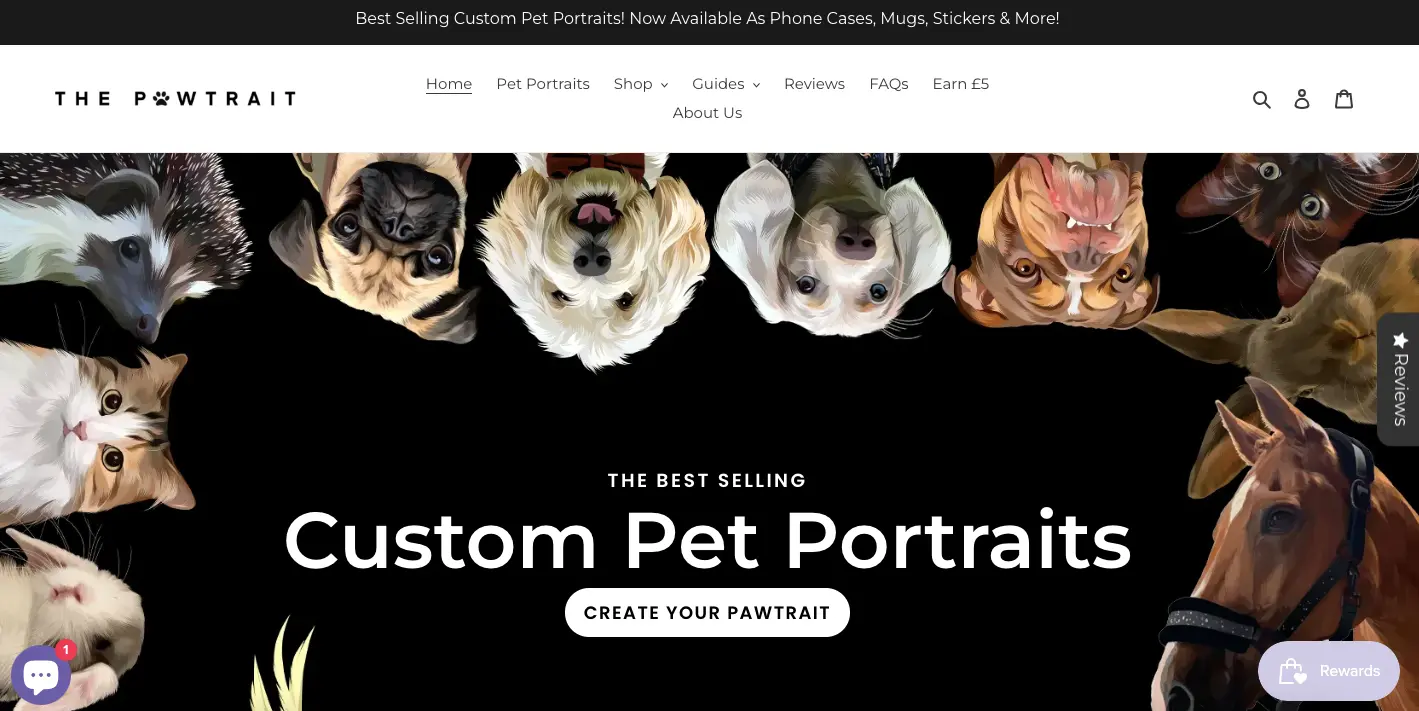 The Pawtrait specializes in custom pet portraits, allowing pet owners to immortalize their furry friends in art. This niche focus allows them to stand out in the pet industry.
Customers can customize their pet portraits with different styles and backgrounds, making each piece unique.
The site is simple, easy to navigate, and prominently displays customer reviews, building trust and credibility.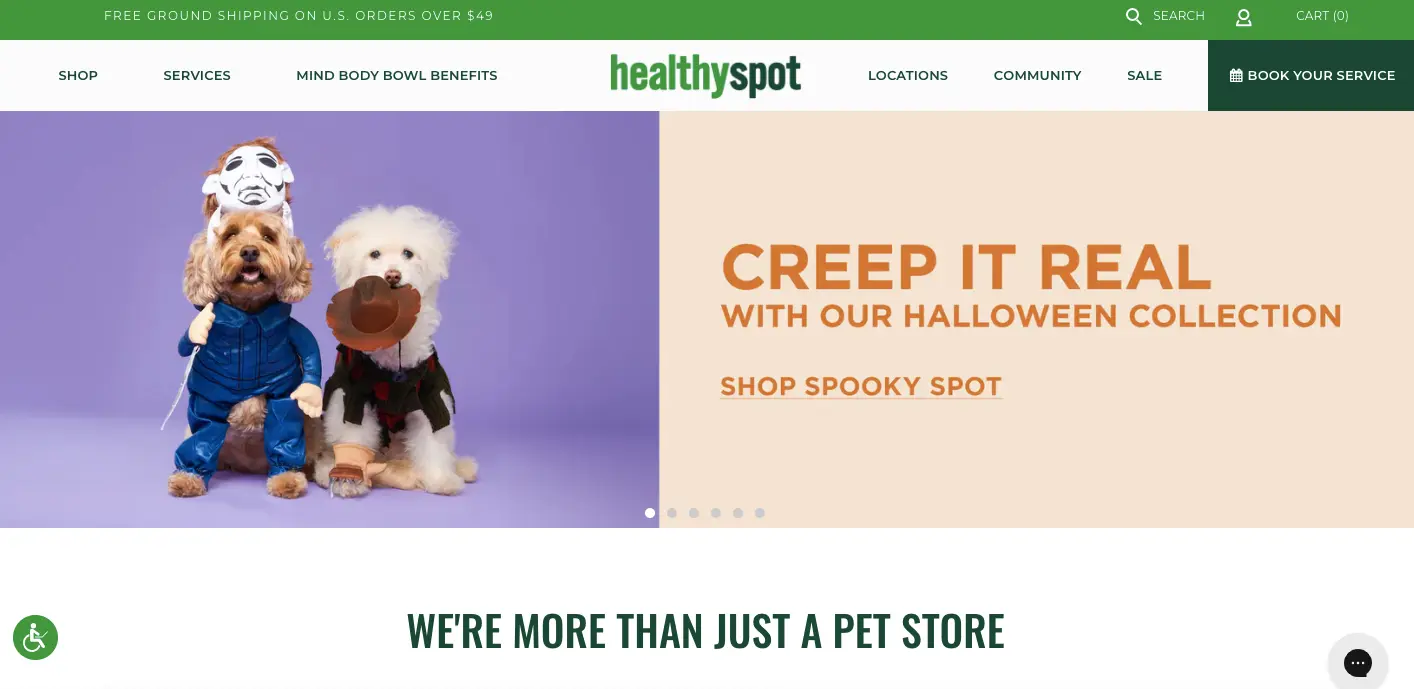 Healthy Spot offers diverse, high-quality pet products, including natural and organic pet food, treats, and accessories.
With physical retail locations and an online store, Healthy Spot provides a seamless omnichannel experience for pet owners.
The store prioritizes pet health and wellness, providing educational content and resources for informed pet care.
Healthy Spot hosts events and workshops, fostering community among pet enthusiasts.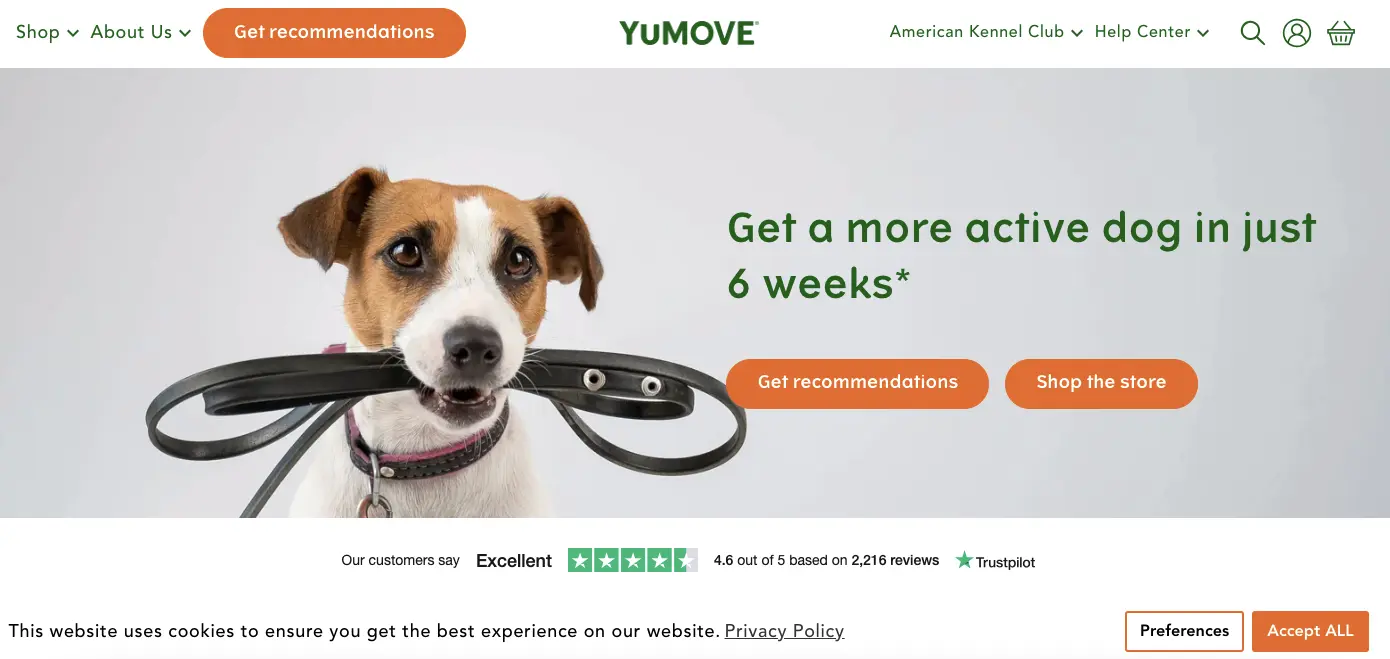 YuMove focuses on pet health, offering supplements and remedies to improve joint and mobility issues in pets.
The website gives product information, including ingredients and scientific backing, increasing pet owners' trust.
Furthermore, stories and reviews of customers highlight the efficacy of products.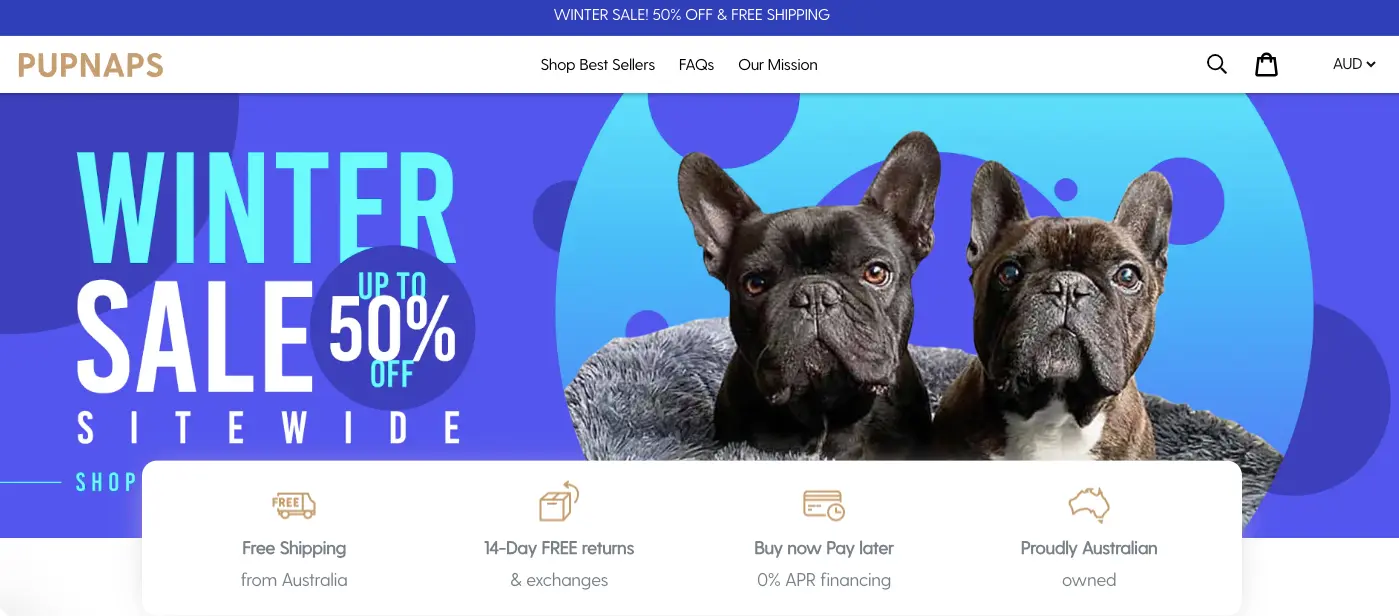 Pupnaps specializes in luxury pet blankets designed for comfort and style. Their unique product line targets pet owners who seek premium quality for their pets.
They use social media and blog posts to create engaging content showcasing their products.
Pupnaps encourages customers to share their pet photos using their products, fostering a sense of community.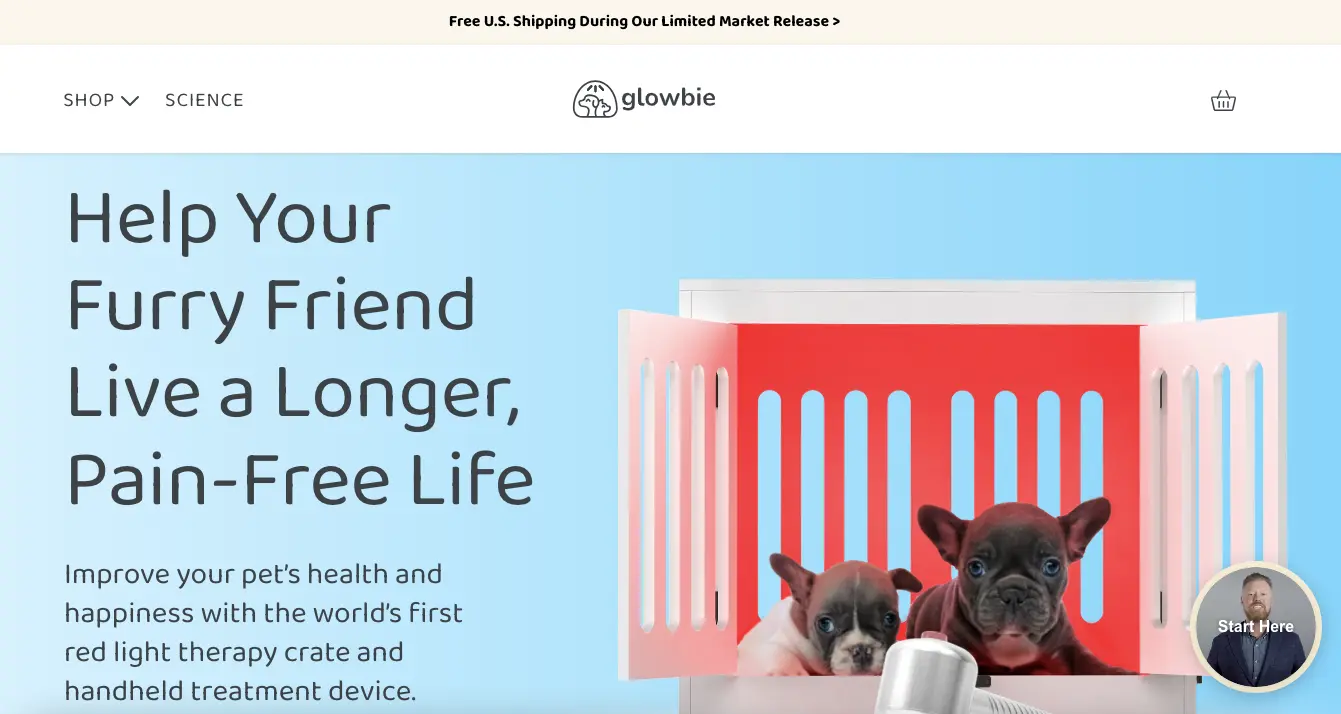 Glowbie offers innovative LED pet collars and accessories, ensuring pets stay safe and visible during nighttime walks.
The website features eye-catching visuals and animations, creating an engaging shopping experience.
In unique, Glowbie donates a portion of its proceeds to animal welfare organizations, appealing to customers who value socially responsible businesses.
These 5 Shopify pet stores exemplify different approaches to success in the pet industry. Whether through niche specialization, diverse product offerings, health-focused solutions, luxury pet products, or innovative designs, they showcase the versatility and opportunities available within the pet eCommerce market.
Shopify Pet Store: FAQs
Can I sell pets on Shopify?
Generally, selling live animals on Shopify is not advisable due to ethical and logistical considerations. However, you can sell pet-related products and accessories like pet food, toys, grooming supplies, and pet-themed merchandise.

Is selling pet products profitable?
Yes, selling pet products can be profitable, as the pet industry consistently demonstrates resilience and growth. People love their pets and are willing to spend on their well-being, making it a lucrative market for entrepreneurs.
Are pet products good for dropshipping?
Pet products can be suitable for dropshipping if you find reliable suppliers with quality products and competitive pricing. Research and establish partnerships with trusted suppliers to ensure a smooth dropshipping experience in the pet industry.
Conclusion
Shopify pet stores hold immense potential for entrepreneurs with a passion for pets. Following the steps outlined in this guide and drawing inspiration from the Shopify pet store examples, you can create a thriving online pet store that resonates with pet lovers. The key lies in niche specialization, user-friendly design, product quality, and customer engagement. As the pet industry continues to flourish, there has never been a better time to embark on your journey to Shopify pet store success.