How to Optimize Buy Now Buttons to Boost Sales?
If you frequently shop online, you have probably come across a buy now button somewhere.
In fact, a customer is more likely to make a purchase when they can add an item they like to their cart with just one click, as opposed to having to fill out a form or go through a drawn-out checkout process.
So let's examine the purpose of buy now buttons and their significance to retailer brands.
What Exactly Is a Buy Now Button, and Why Is It Important?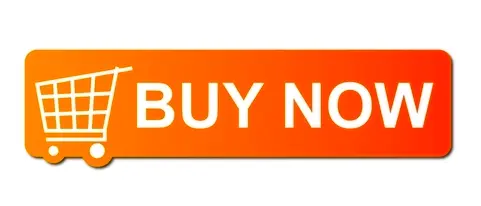 A visual component used in online commerce to start the purchase of a good or service is referred to as a "Buy Now" button or a "clickable CTA button". It can also be found on other pages, including the checkout or payment pages, though it is typically present on product pages.
The Buy Now button is the secret to success when it comes to internet selling. Its main goal is to boost the percentage of prospective clients who become paying customers. This can be accomplished by making the purchasing process quick and uncomplicated, requiring no extra steps or paperwork.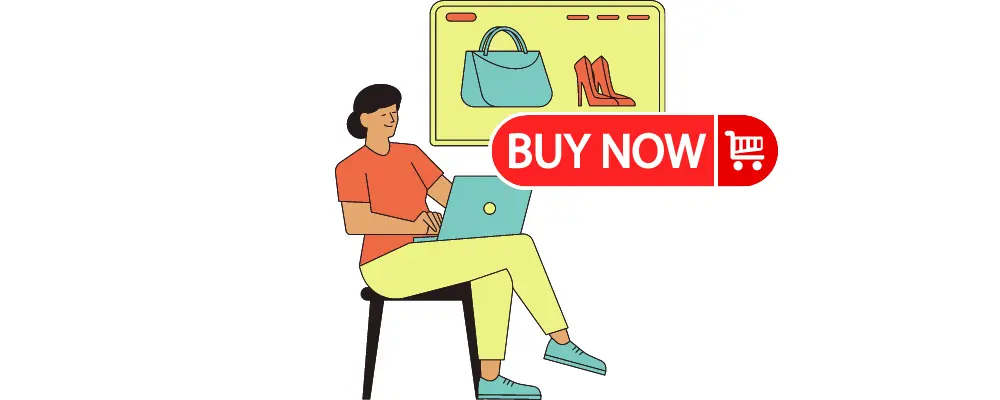 It's crucial to make sure your Buy Now buttons are obvious and distinct from the rest of the page, regardless of the platform you use.
Their inclusion on your website can significantly boost your revenue. Add Buy Now buttons and make the most of them can be done in a variety of ways.
Brands should think about utilizing buy now buttons for the following reasons:
By removing the checkout page, it makes consumers' online buying experiences less tiresome.
It makes consumers more likely to make a purchase even when they weren't intending to.
It provides customers with plenty of time to examine a product carefully before determining whether or not they need it.
How to Make Buy Now Buttons More Effective to Boost Sale?
Buy Now buttons are effective tools for customer-driven marketing strategies that can be enhanced to increase an eCommerce store's income. This can be achieved using the doing this.
An appropriate "Buy Now" button for your website
Equally significant is the button's design. It must be obvious and distinct from the rest of the page. Ensure that your branding and design standards are reflected in the Buy Now button.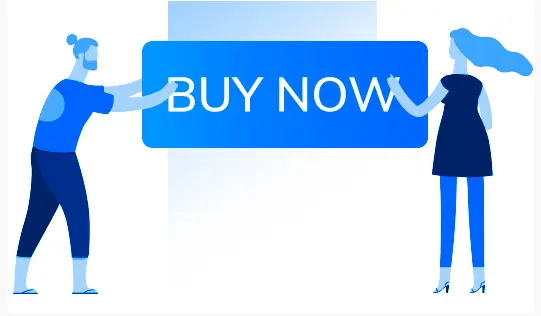 When including a Buy Now button on your website, bear in mind the following tested statistics:
While most respondents didn't detect much of a difference between typefaces, a Geniusee article claims that sans-serif font is the ideal option for those who have reading difficulties, including the elderly, children, persons with impaired vision, and people who have dyslexia.
According to a Net Results article, rectangles with rounded corners are the ideal shape for CTA buttons.
According to Convertize's research, including an arrow on the CTA button makes it clearer to customers that clicking it will take them to a different page or step.
Your e-commerce store's design and feel will be more unified as a result of these decisions. Customers will feel more at ease making purchases on your website.
The Buy Now Button is positioned correctly.
You must choose where and what you want the button to do before it appears. Making sure your consumers' purchasing experience is as simple as feasible is crucial.
According to research, positioning it prominently, such as at the bottom or to the right of information, appears to work better than other positions. Make sure the button is correctly connected to your shopping cart or checkout procedure after that. Customers are less likely to finish the transaction if they must seek for this information.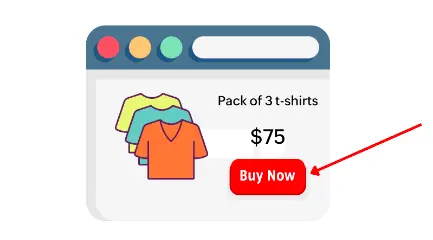 Driving sales with the Buy Now button copy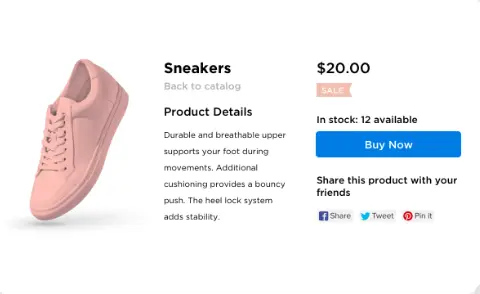 You only have a small window of opportunity to pique the customer's curiosity. The copy is necessary for the user to click the button. It should be clear and concise, and customers should be completely informed of what they would receive if they clicked it. This entails speaking in a way that motivates customers to act. Strong verbs like "Buy", "Save" and "Shop" should be used in your Buy Now button copy, and you should also emphasize the advantages of shopping at your store.
Additionally, you might want to experiment with different iterations of your Buy Now button copy to determine which works best for your company. Ensure that your checkout or shopping cart are properly connected to your Buy Now buttons. Nothing is more annoying than pressing a button and having it not work.
Test your website's Buy Now buttons.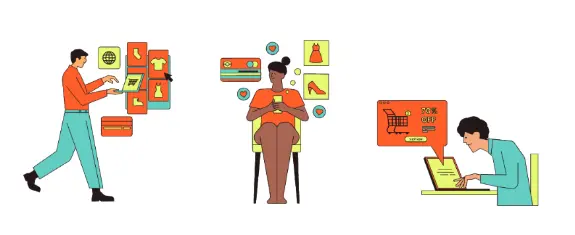 Online sales can be significantly impacted by several buttons. The appropriate buttons can also increase client loyalty and satisfaction. Try out various Buy Now buttons to find which ones are most effective for your company.
The following are the most typical button kinds that can have a significant impact on eCommerce websites:
Buy Now vs. Add to Cart: Between "Add to Cart" and "Buy Now," when adding items to a shopping cart, there is a significant distinction. While the "Buy Now" button tempts customers to make impulsive purchases, the "Add to Cart" button gives customers time to consider their purchase. Because clients have more time to think about their purchase when there is a "Add to Cart" button, sales are generally higher.
Check Out vs. Continue Shopping: These two buttons on a purchasing website are crucial. While the "Check Out" button expedites the customer's purchase placement, the "Continue Shopping" button gives them more time to browse your website and add more goods to their shopping cart. Use the "Continue Shopping" button if you want to boost sales so that customers have more time and possibilities to add more goods to their cart.
Where Are Shop Now Buttons Usable?
In order to help individuals who want to sell utilizing the Shop Now Button, it is important to know where these buttons can be placed to have the biggest impact when clients make purchases.
The following are some examples of these buy button uses:
Blog Posts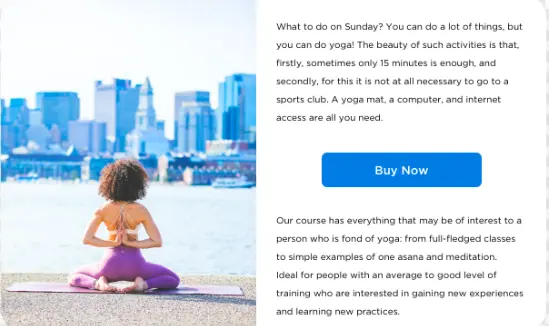 I personally always thoroughly study a product by comparing costs and other aspects across as many retailers as I can before making the buy, and it's probable that the majority of other customers do the same.
The majority of the research is conducted through blog entries that analyze the products or discuss their main characteristics and advantages.
Add a buy button to your product pages on your blog posts if you want to accomplish two goals at once. Once customers have the necessary information, they may utilize the buy button to purchase the product right away.
On your SEO blog, the buy button should be carefully positioned so that customers can see it. For a rapid sale on your blog entries, a location like the sidebar or at the end of the product review would be great.
Email Marketing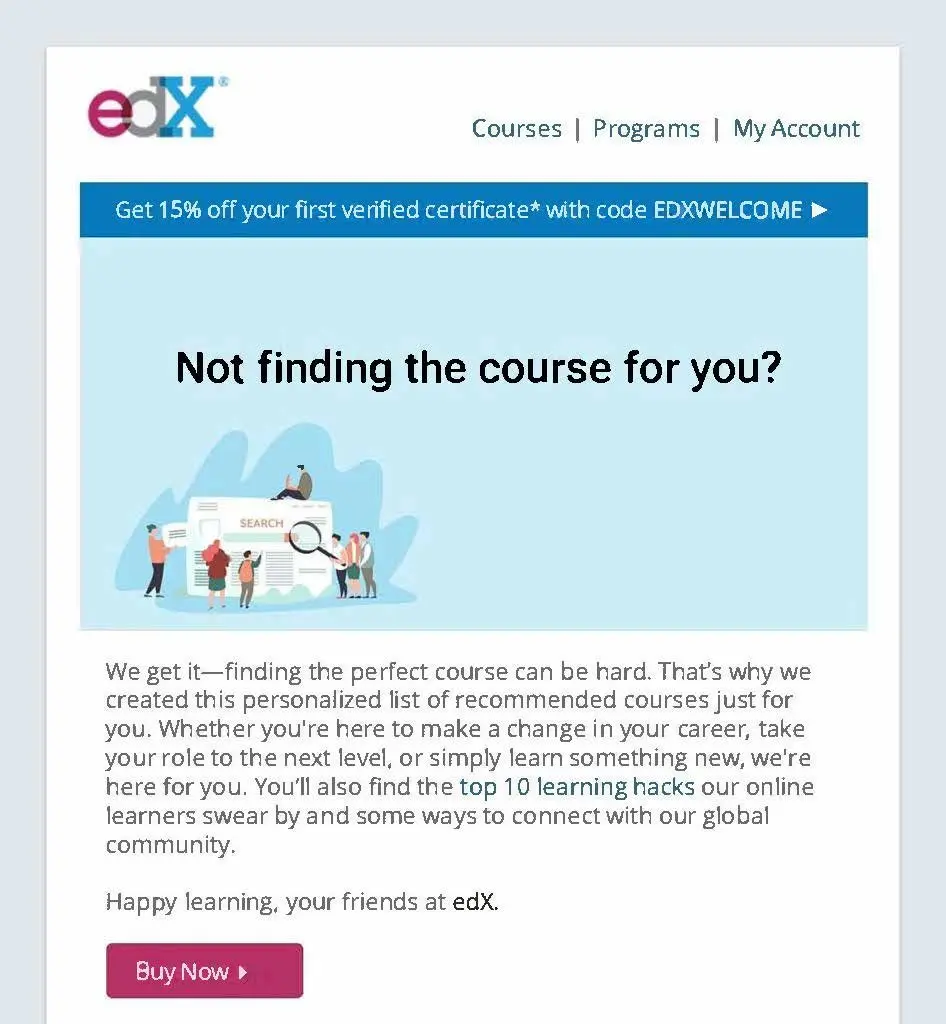 How about adding a button to each email to increase the likelihood that recipients would purchase from your business, rather than bombarding recipients with lengthy marketing emails that only discuss your offer and new products?
Sometimes all it takes is a little nudge to convert someone into an immediate customer. The likelihood of them clicking on an immediate buy button when you include a product in your email that they are interested in is very high.
Affiliate Marketing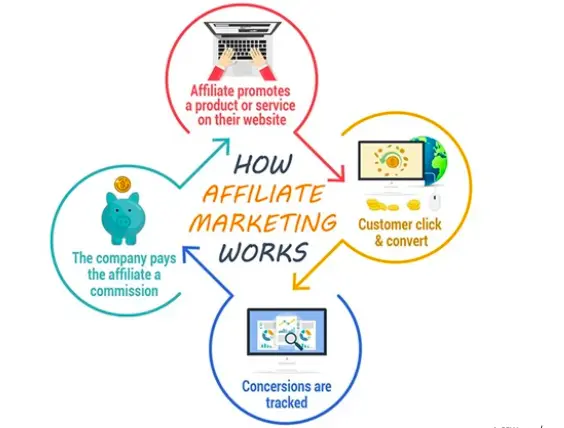 Affiliate marketing is used by almost all businesses that operate e-commerce websites.
The easy part of creating an affiliate marketing website is making it a weapon that converts all of your engagements into purchases. One of the many methods to accomplish this is by adding a straightforward shop button to improve chances of success.
When you share the aforementioned products to other platforms, give them a fresh look by giving them an updated visual appeal of any size and excellent shape, and make sure they are prepared for the task at hand.
Retargeting
A merchant may use cookies to track customers who view an online store's content but don't make a purchase and display them advertisements for things they may be interested in as they navigate the web.
This is how online retailers like Amazon are able to keep their customers coming back to make purchases without bombarding them with intrusive emails and advertisements that are not relevant to their current interests.
To profit from this, build Buy Now buttons.
Buy Now Button: FAQs
How does the Buy Now button work?
The Buy Now button is a call-to-action that can be clicked to start the purchasing process. Frequently, a Purchase Now button serves as a shortcut that directs customers to the online checkout. Customers may occasionally be sent via Buy Now buttons to their shopping basket or a different landing page.
How do I change the color of my buy it now button on Shopify?
From Shopify admin, go to "Online Store" > Themes.
1. Choose "Edit" > Click "Theme settings" > Click "Colors".
2. Modify the setting that determines the dynamic checkout button's backdrop color and the setting that determines the text color. The particular settings differ from theme to theme.
3. Click "Save".
What happens if you click buy now button?
Buy Now is the simplest method of payment on eBay. When an item displays the Buy Now button or a Buy Now price, you can buy it now at that price without having to wait for an auction to end.
Do you have to pay right away with buy it now?
A Buy It Now option allows you to demand quick payment for listings with both a fixed price and an auction-style structure. It operates as follows: Unchanged cost A fixed-price listing that specifies quick payment is won by the first customer to click the Buy It Now button and finish the checkout process.
Final Thoughts
In order to increase sales from their online shop campaigns, retailers can benefit from using Buy Now buttons. It's time you included it if you haven't already, as it is a simple but useful e-commerce website design button that facilitates consumer shopping.