Top 10 Best Shopify Product Importer Apps
When you launch your Shopify store, you may have moved from another platform. This transition can sometimes give you a headache because you have to recreate all the previous products on the new platform.
If you have a small catalog, that will not be a big problem. However, if you own a large online shop, this will take a considerable amount of time unless you use a Shopify product importer app.
So, what are the top ones you should use for your store? Below are some of our favorites.
10 Best Shopify Product Importer Apps

This app does not just import your products from a single e-commerce channel. It allows you to import from various sources like eBay, Amazon, Wish, Walmart, and Etsy.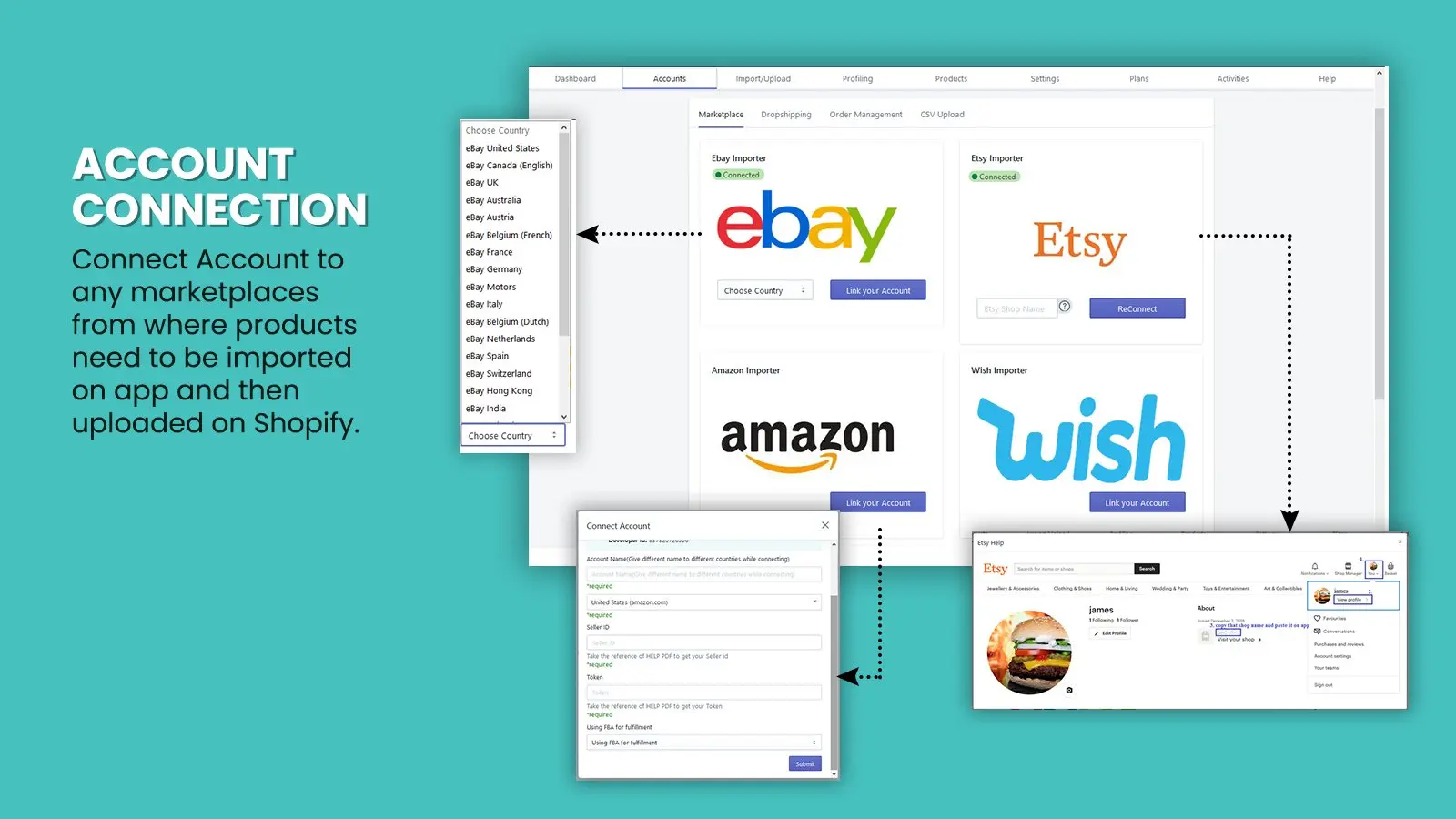 You can import all details from your products in one click, including images, inventory, description, pricing, and some other aspects.
Once products have been imported, they will be immediately available in your store.
Finally, it will synchronize the prices and availability of the products with other marketplaces.
Therefore, you will never sell more than what you have and cannot offer your customers. This synchronization can be done daily to keep your inventory up to date.

This app allows you to import all your products from your eBay seller account directly into your Shopify website, including high-resolution images. If you continue to use eBay alongside your Shopify store, the app will synchronize the product prices and inventory levels between them.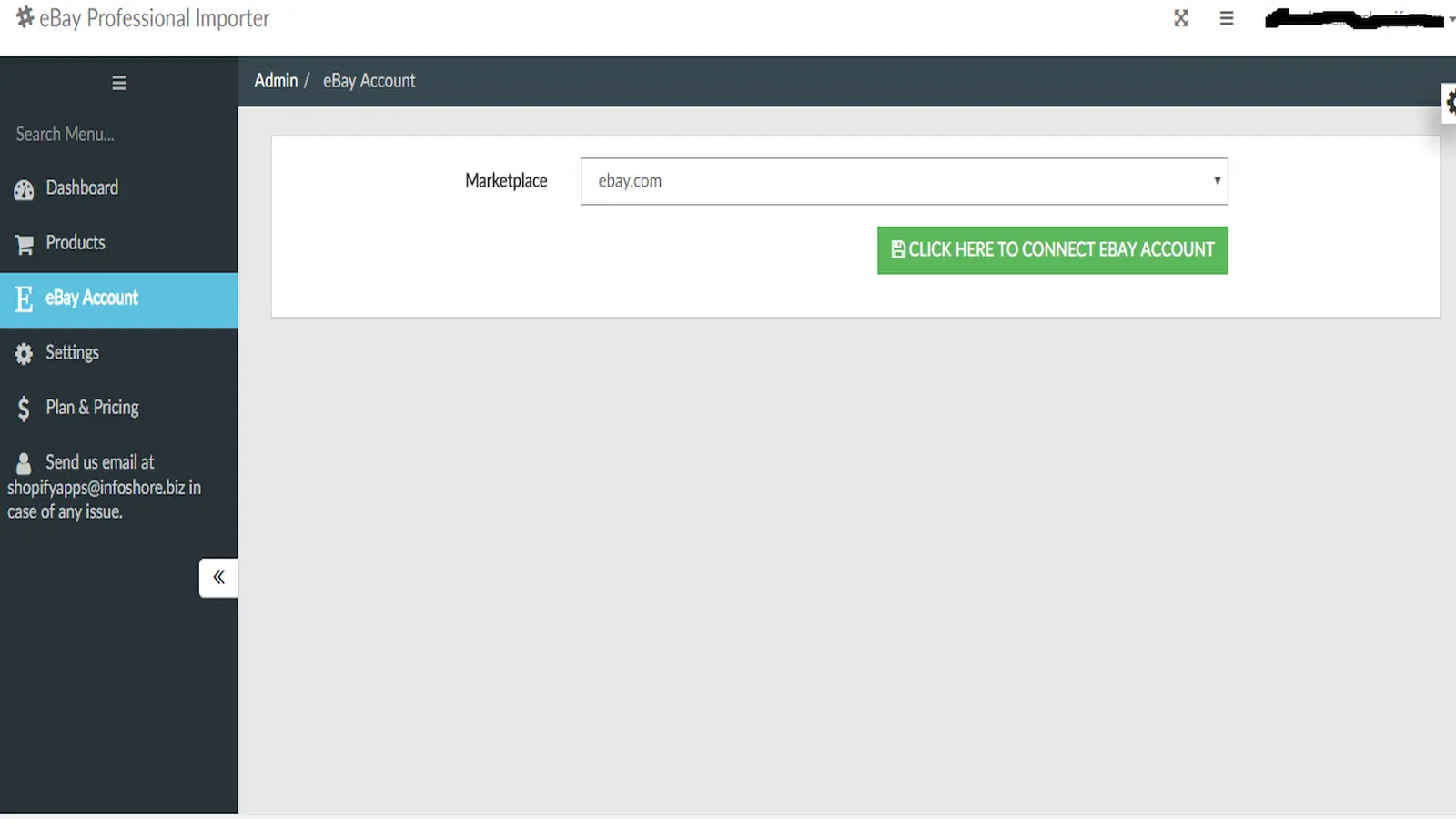 The app is free, but there are fees for product maintenance and import.

This app allows you to import Amazon products to Shopify from your Amazon Seller account. It imports all the crucial information you need, including descriptions, high-resolution images, and any variations. Also, you can sync stock levels and prices regularly with this app.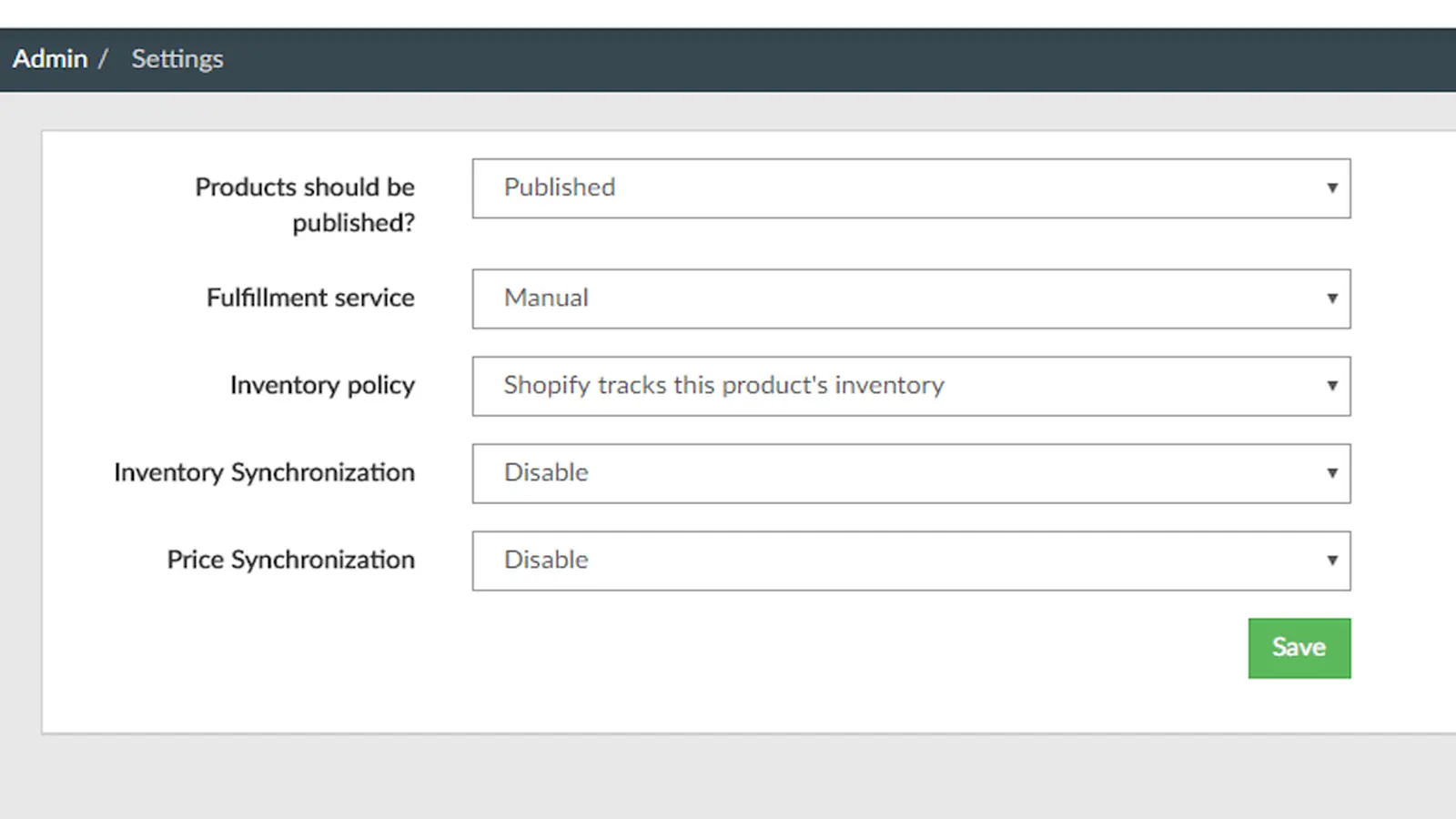 If you want to stop selling products on your Shopify store, you can flag those products to prevent them from being imported later.

For those who are used to the WooCommerce website and want to switch to a Shopify store, this is an app you might want to consider.
There are many benefits to using this app. You can not only import WooCommerce products to Shopify but the orders, reviews, and customer accounts, too. And all of these can be done in just a few clicks.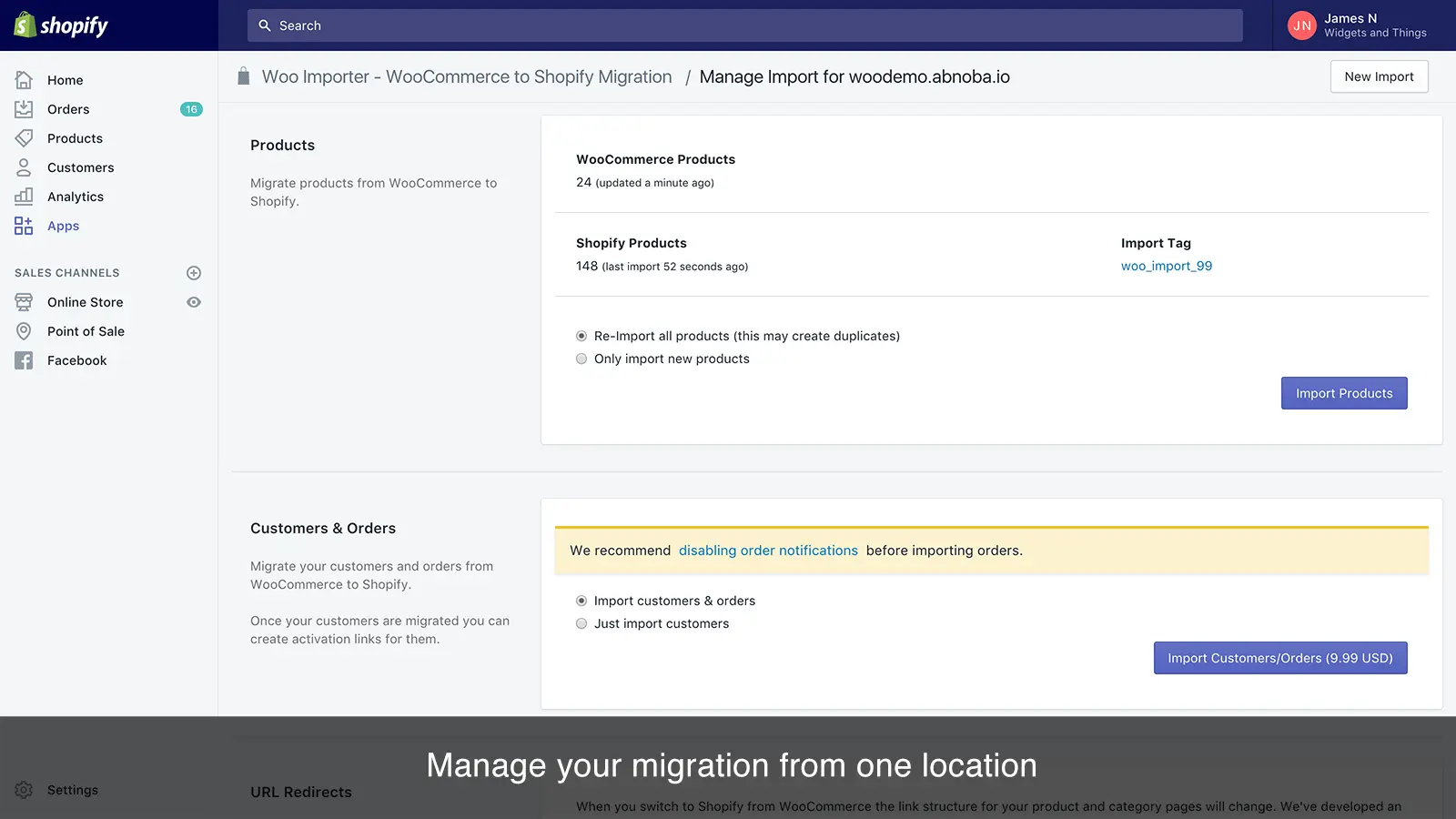 The app may save you a lot of time. It also automatically takes action to find and resolve broken links to improve the customer experience. This also helps SEO since broken links can lower your ranking on SERPs.

This is a Shopify product importer app that can help you start the migration process for your entire existing store on almost any eCommerce platform in just a few minutes.
It supports Magento, WooCommerce, OpenCart, PrestaShop, Bigcommerce, Volusion, Zen Cart, VirtueMart, and many other platforms.
No advanced database or tech skills are required. You can import your data into your Shopify store quickly and securely in three easy steps with this app.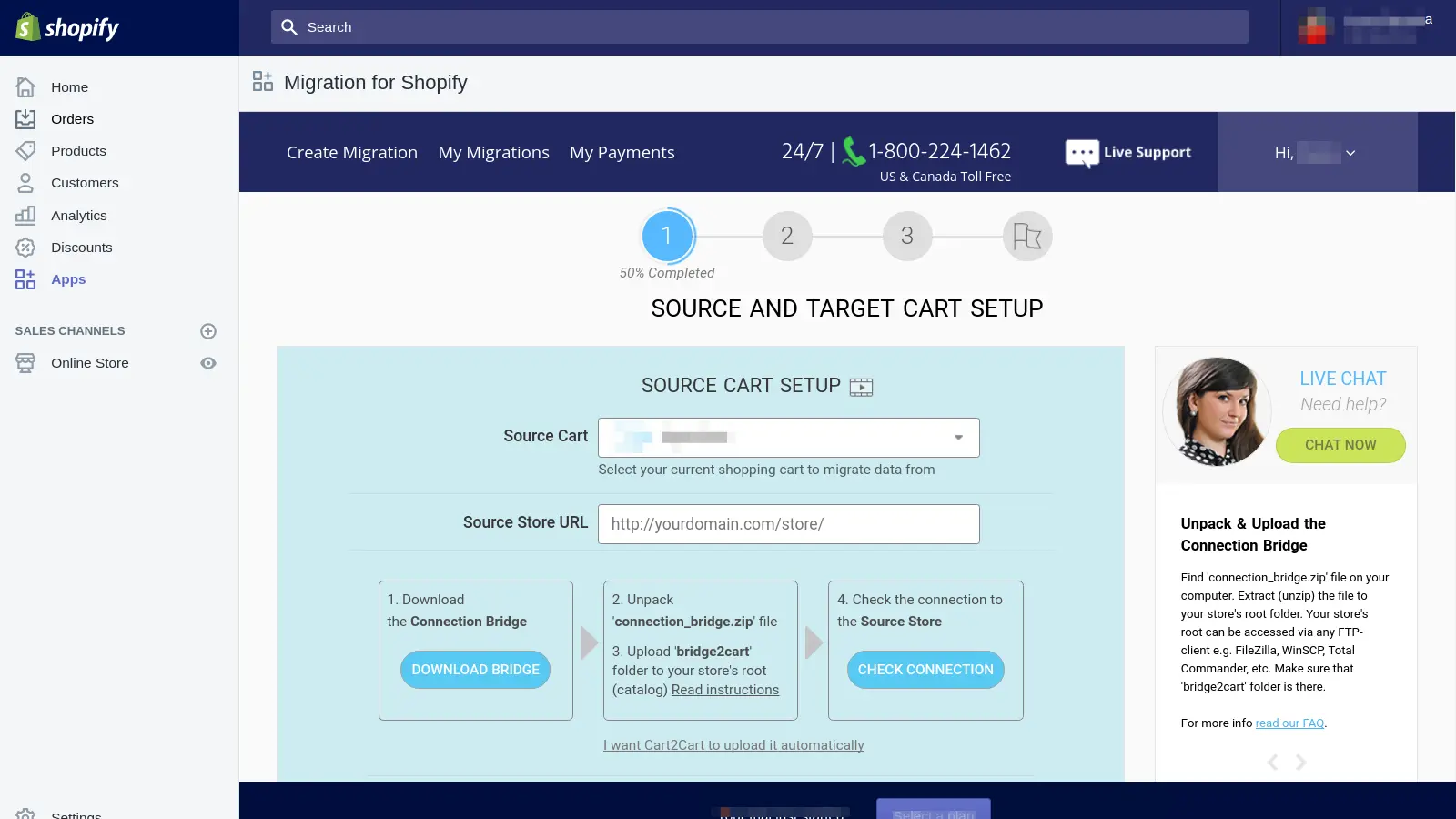 If you like working with CSV files, you may want something that can edit a Shopify CSV file. This is where this app can help.
With this app, you can download an entire inventory of your products to a CSV file, then update all the necessary information before uploading it to your Shopify store.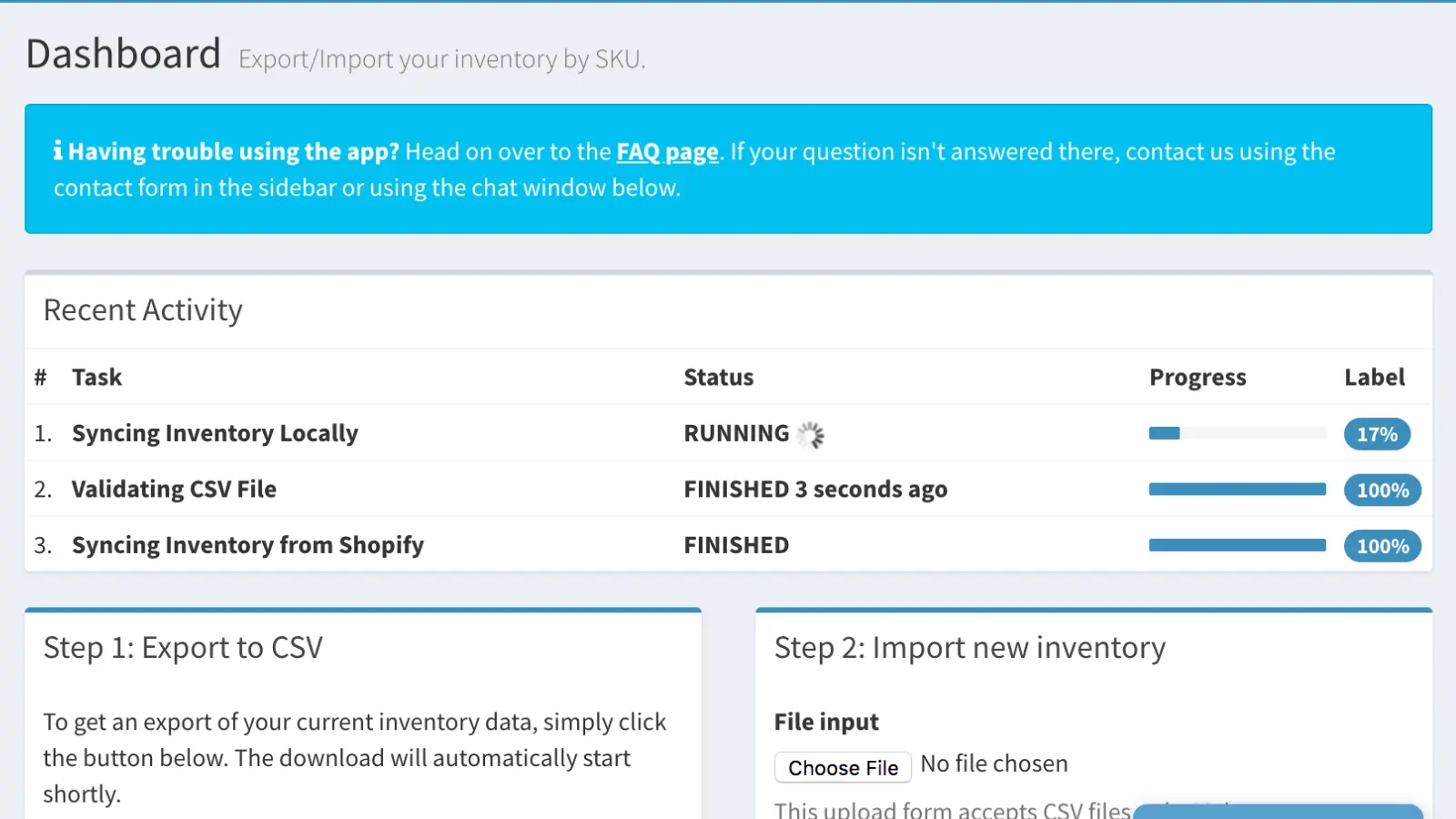 It is a simple application and does not allow you to make some specific changes to your website, such as images.
Nevertheless, if you are looking to make simple changes to price, cost, or inventory levels, this app can get those tasks done quickly.

Excelify is a bulk import/export/migrate/update app. It can handle the entire migration of your whole old store to your new Shopify store. With this app, you can edit CSV and Excel files with ease.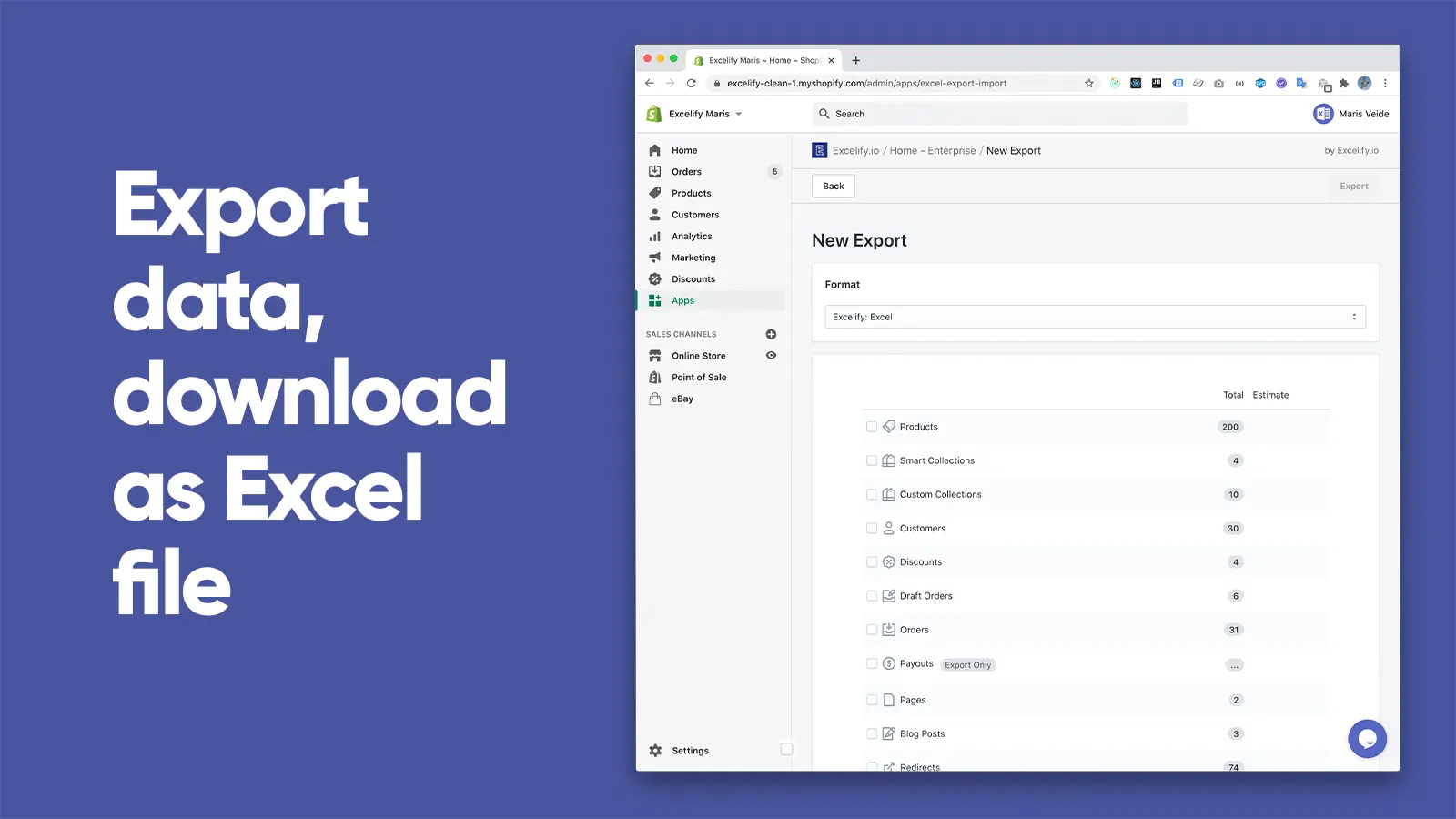 In addition to editing the whole data, you can make small changes to a specific field while keeping existing data intact. For example, you can update only the SKU numbers of the products.
This is also one of the best-rated Shopify product importer apps. It is used by many small shops and large businesses.

This app is designed for dropshippers to import products from another e-commerce site into their Shopify store easily.
Importify is compatible with some of the most famous eCommerce platforms like Aliexpress, Amazon, Dhgate, Alibaba, Chinabrands, Gearbest, Flipkart, etc.
With the help of their robust dropshipping product research, it will be easy for you to find a reliable and trustworthy supplier.
You can set your own price and change the product description as per your requirement.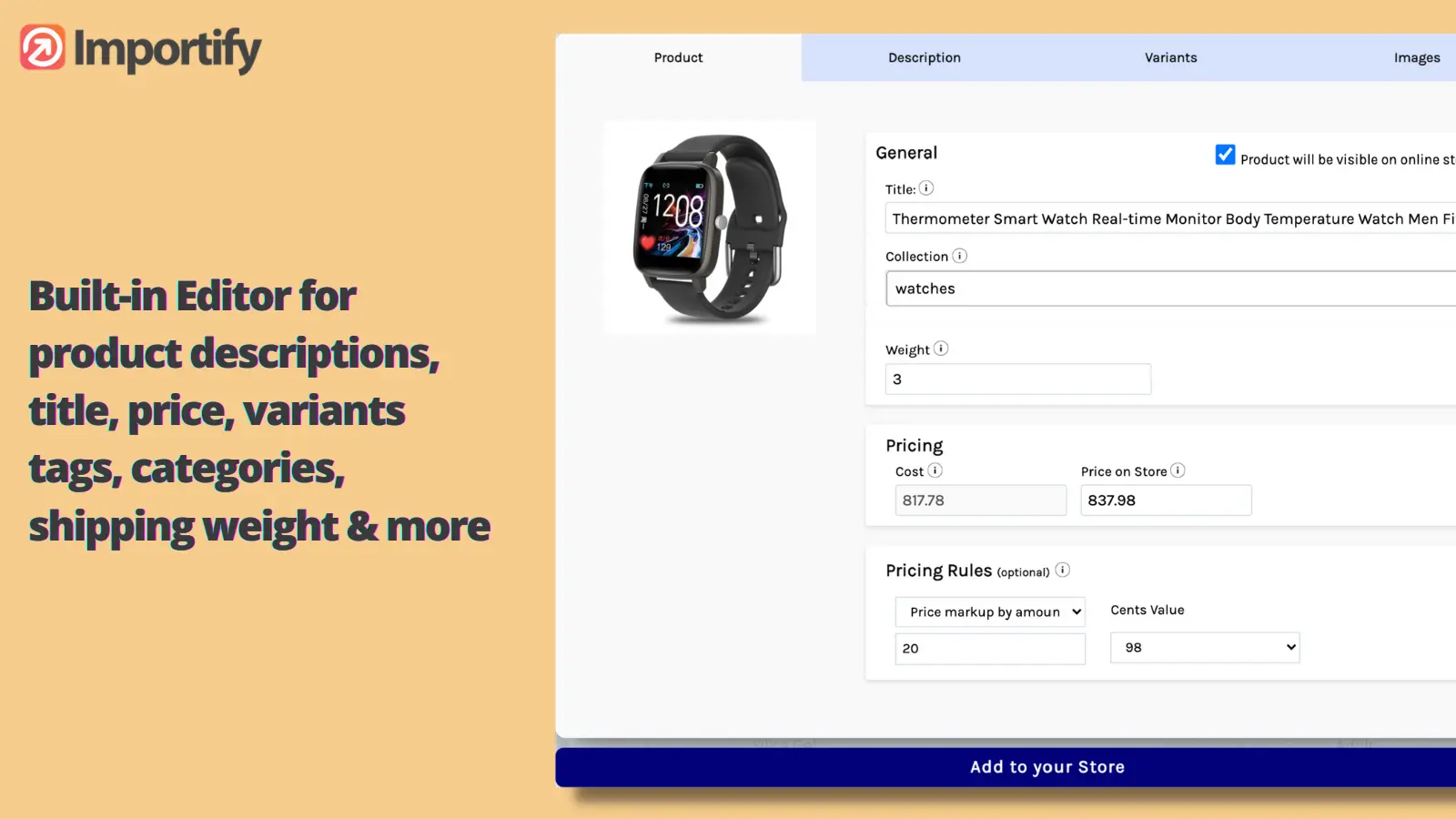 Importify is not the only option. There are plenty of other apps that help you start dropshipping quickly.

This app comes with a 9% bonus affiliate program. UniteXpress is an eCommerce automation solution for AliExpress dropshippers.
It will help you import, manage, and sell your products from Aliexpress directly on your Shopify stores.
After installing its Chrome extension, you can browse Aliexpress and click on the products you want to import, and they will be ready to publish on your store.
Product pricing and customization are pretty straightforward and easy to do. You can even price your products in bulk.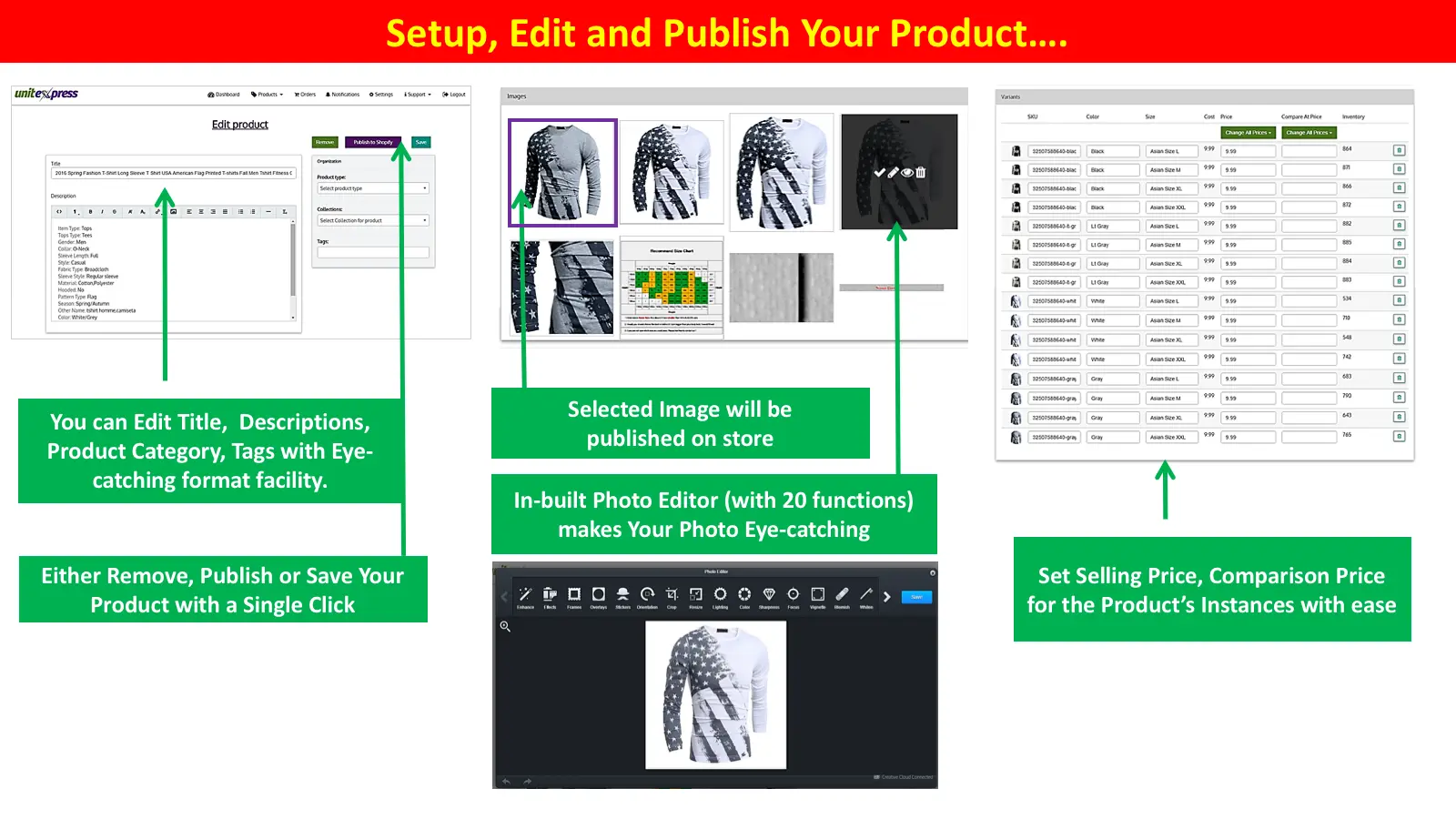 All your Shopify import orders are automatically fulfilled by UniteXpress. UniteXpress is the only dropship app that gives you a 9% affiliate commission.
Bonus
In case, the Shopify product importer apps you are using cannot import product reviews, you should use a review app like Ryviu.
The import reviews to Shopify feature of this app is powerful yet easy to use. You can import AliExpress reviews to Shopify free, import Amazon reviews to Shopify, etc., with just a few clicks.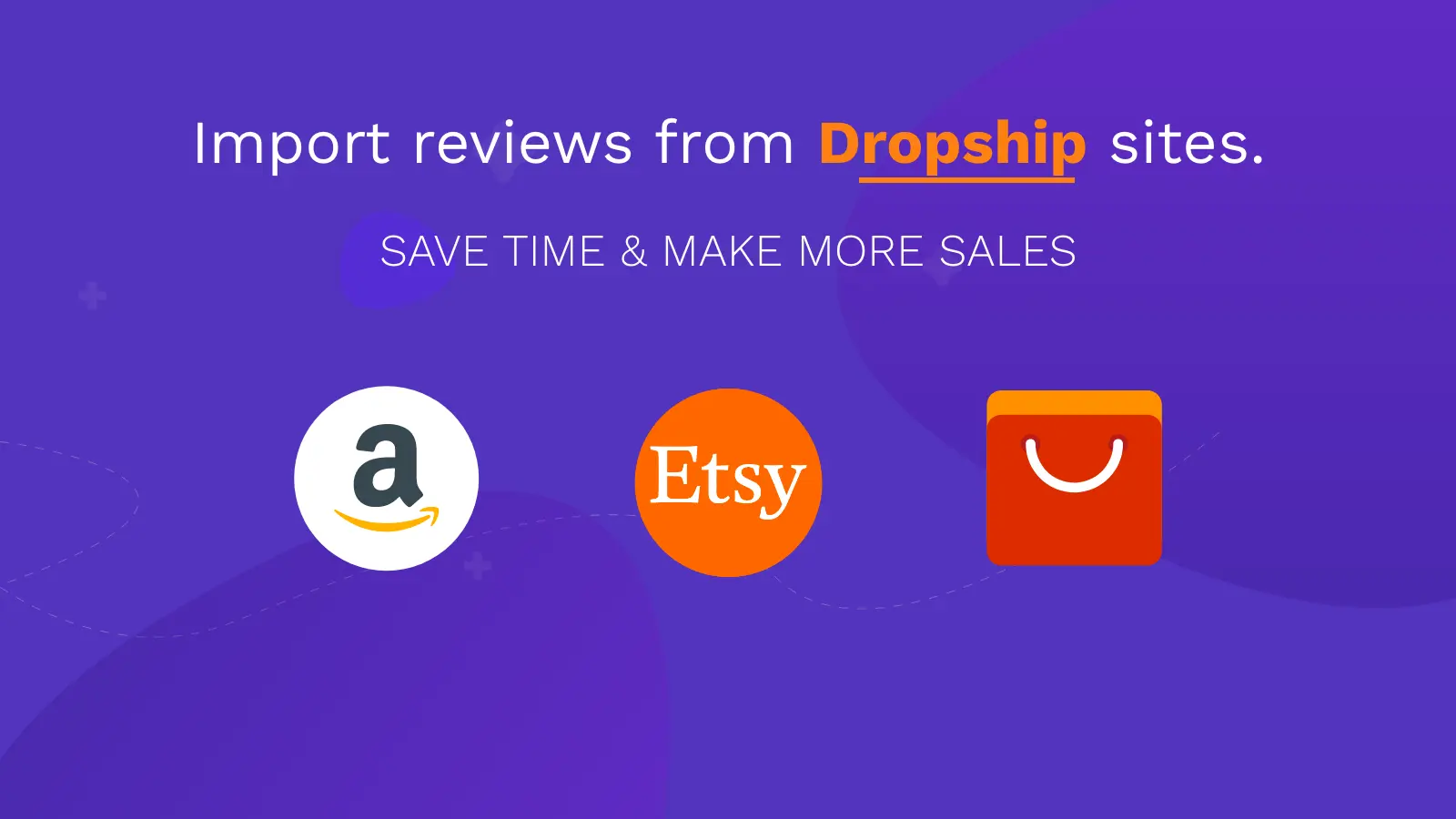 Furthermore, you can export the reviews to a CSV file, edit them if you want, and then import them to your Shopify store.
Also, Ryviu is the Shopify review importer app that helps you build social proof for your store quickly and easily, thus increasing your conversions and sales.
Which Shopify Product Importer App is the Best?
As you can see, there are many Shopify product importer apps available on this platform. They can help you migrate from the previous shopping platforms you have used before or launch a new store using products already available on other platforms as quickly as possible.
The software you need to install totally depends on your circumstances and what the app can do for you. Which one will you choose? Feel free to let us know in the comments.