What Happened to Debut Shopify Theme?
In the dynamic realm of online business, an eye-catching and seamlessly functional store can make all the difference. Debut Shopify Theme, a design marvel, was making waves among newbie online sellers. With its modern design and user-friendly interface, this theme aims to showcase products effectively and entice customers.  
However, it disappears from the Shopify theme store since 2022. Let's explore what happened to Debut Shopify theme?
What is Debut Shopify Theme?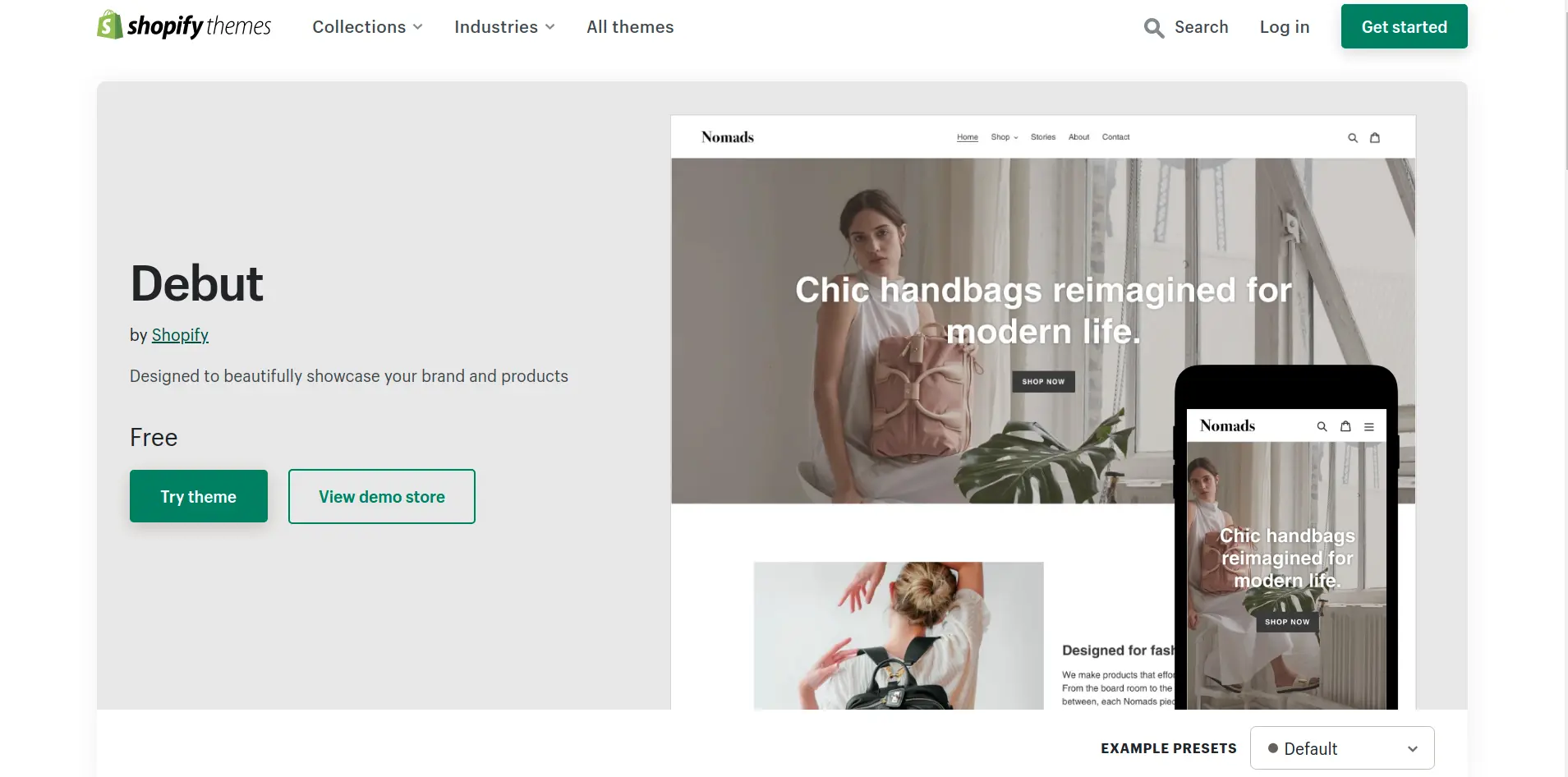 Debut Shopify Theme is a pre-designed template offered by Shopify. It is specifically developed to help entrepreneurs and businesses easily create stunning online stores. The theme boasts a clean, modern, and visually appealing design that emphasizes product showcase and enhances user experience.
With its user-friendly interface and customization options, the Debut Shopify Theme allows store owners to effortlessly customize their store's appearance, layout, and content to align with their brand identity. It is a versatile and widely-used theme that caters to various industries and is suitable for both small startups and established businesses.
What Happened to Debut Theme Shopify?
The Shopify Debut theme, once highly popular among store owners on the Shopify platform, has been completely removed from the Shopify theme marketplace as of 2023. This disappearance has left many new store owners wondering about its fate.
Currently, the Shopify marketplace still offers a diverse selection of themes, comprising 11 free and 114 paid options. However, the Debut Shopify theme is no longer accessible.
So, what exactly happened to the Shopify Debut theme? In November 2022, Shopify announced the removal of several themes from their online store builder, terming it as "sunset." Among the nine themes eliminated from Shopify, the Debut theme was also included.
This decision coincided with the launch of Shopify Online Store 2.0, where 11 new themes were introduced into the free category on the marketplace. These themes were designed to replace the older, non-OS 2.0 solutions.
While existing Shopify merchants may still have access to the old themes, new merchants are now limited to the updated themes compatible with Online Store 2.0. The updated themes offer improved functionality, including drag-and-drop sections and blocks that allow users to create custom pages more efficiently. Additionally, these themes have undergone rigorous testing to meet Shopify's performance standards, ensuring a seamless and fast shopping experience for buyers.
Although the Debut theme had its heyday, it lacked the advanced features the updated Shopify eCommerce builder offers. You can explore the alternatives to address these limitations, empowering merchants to create visually appealing and user-friendly online stores.
Alternatives for Debut Shopify Theme
Fortunately, there are several free alternatives to the Debut theme that Shopify website owners can explore. These alternatives have unique aesthetics and features while fully updating to support the Online Store 2.0 experience. Furthermore, they offer free updates throughout the lifespan of the store.
Some note-worthy options among the free themes include: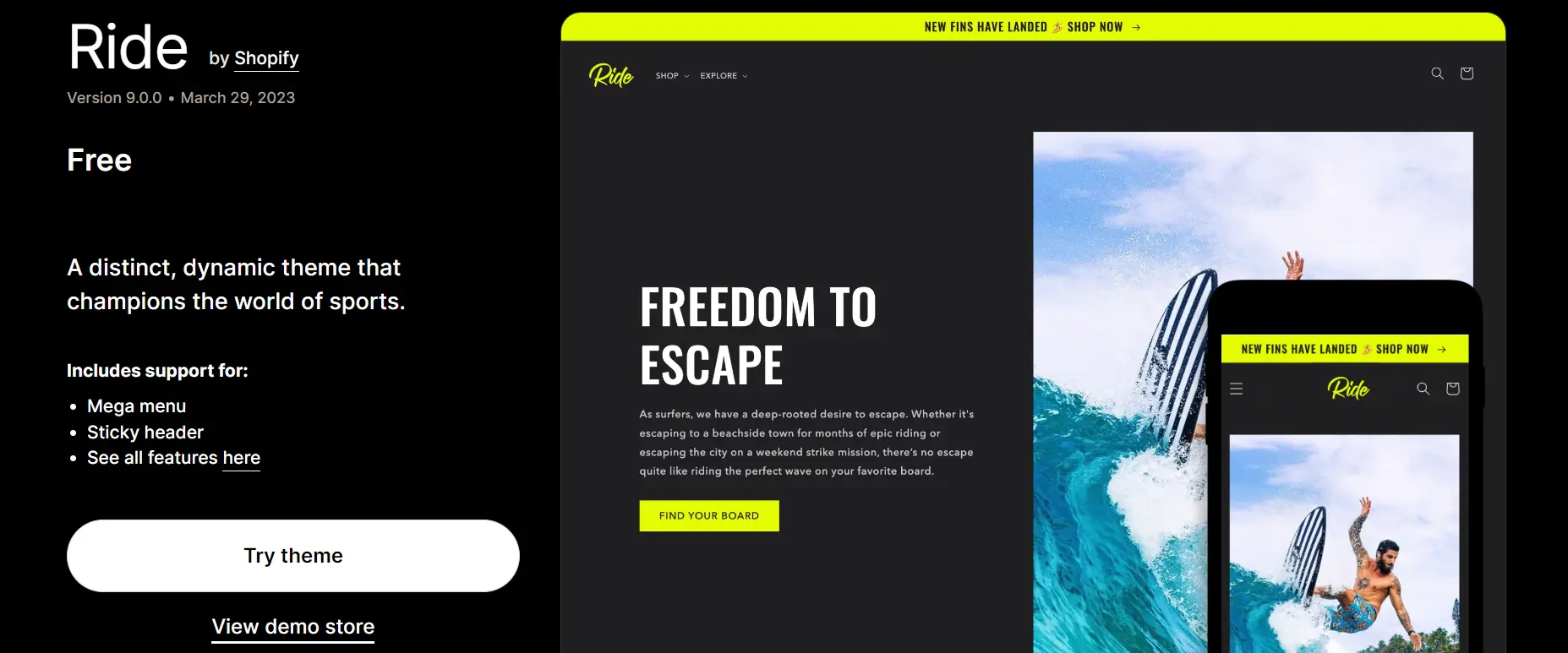 A dynamic theme tailored for the sporting world, featuring quick view features, a mega menu, and sticky headers. It boasts a flexible layout, advanced customization options, and various product discovery and merchandising features.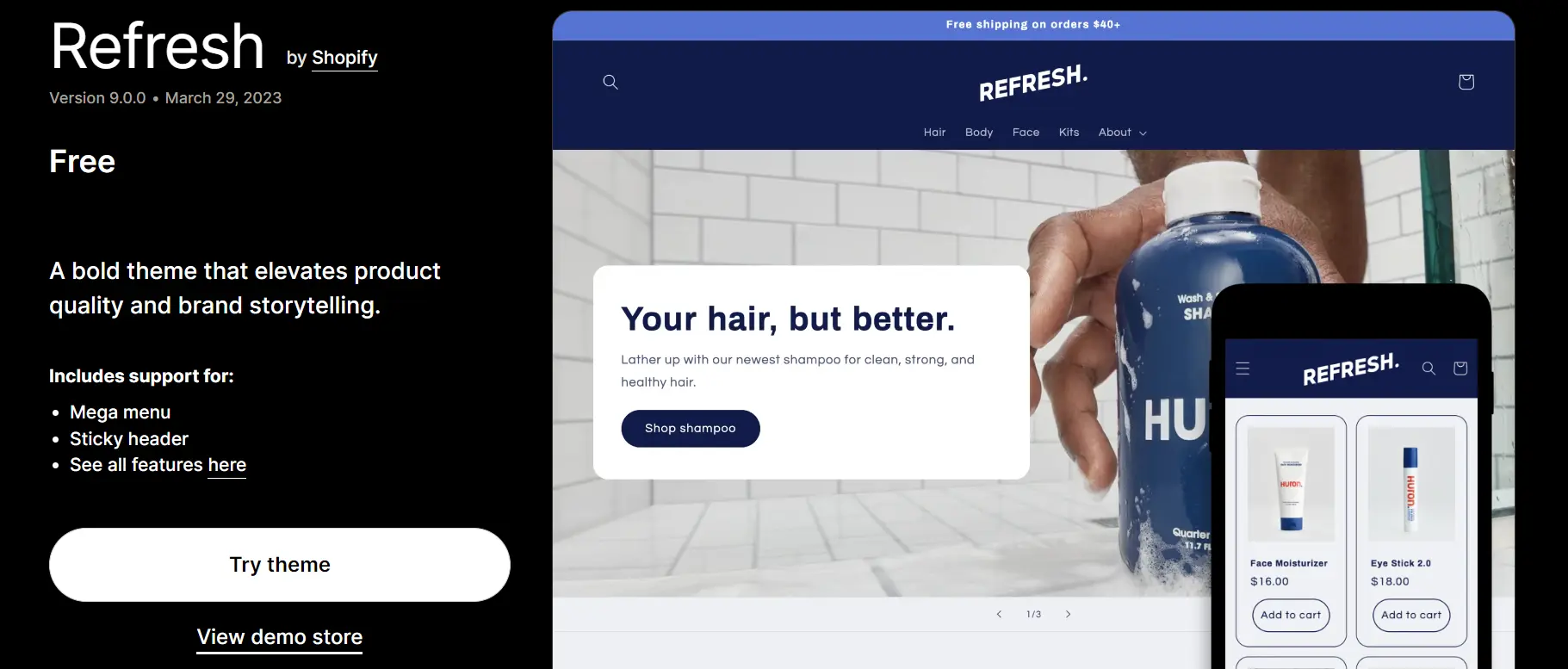 This is a bold and eye-catching theme with a modern design. It emphasizes product details through assertive headings, minimalist color palettes, and adaptive section layouts. It also enables the display of testimonials, quality information, and specialist certifications.
Sense: A fresh and energizing theme ideal for health and beauty brands. It incorporates soft gradients and curved elements to guide customers through the store. The theme offers comprehensive product descriptions, videos, testimonials, and advanced customization options.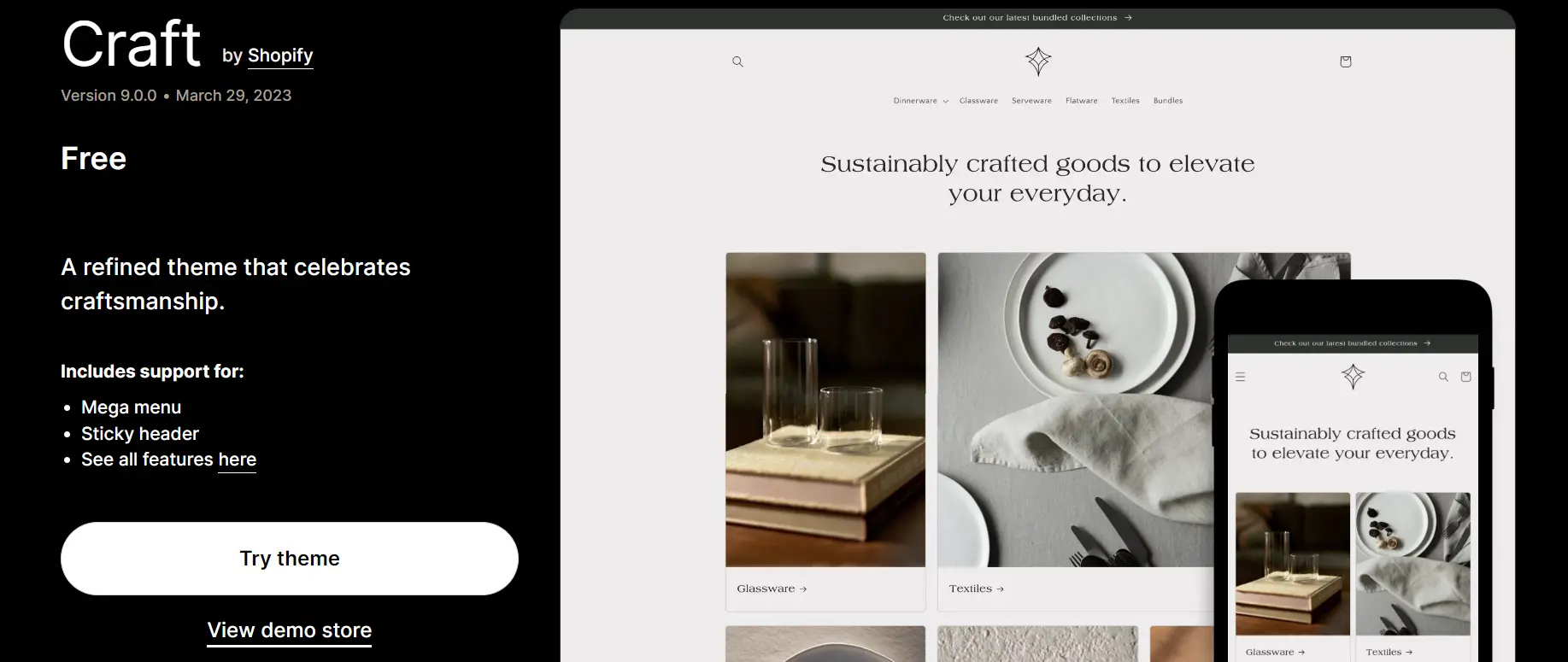 With a sleek and sophisticated design, Craft draws attention to products and content through elegant typography and generous spacing. It includes storytelling elements and templates for rich narratives, allowing brands to captivate customers.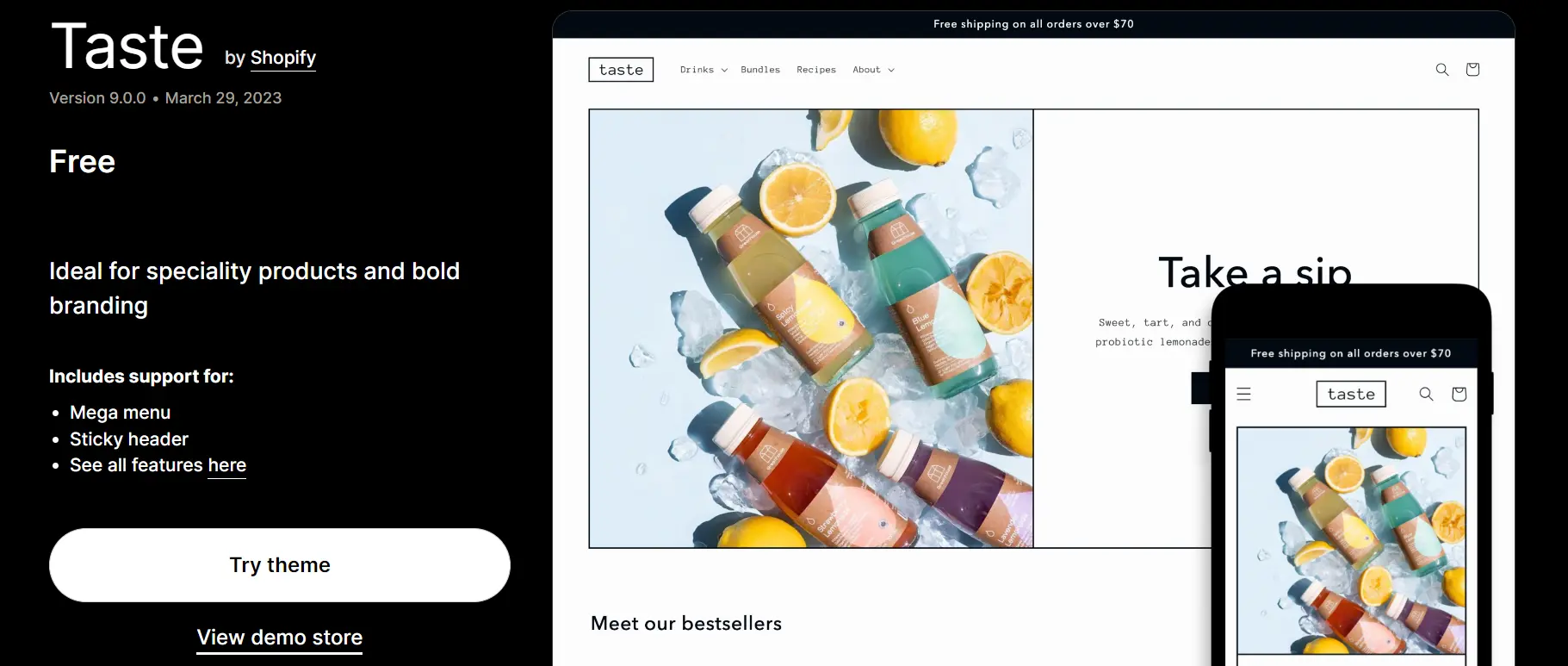 Designed for food and beverage merchants, Taste features bold branding, spacious design, and high-contrast color palettes. It offers larger product cards, bespoke FAQs, and product highlights.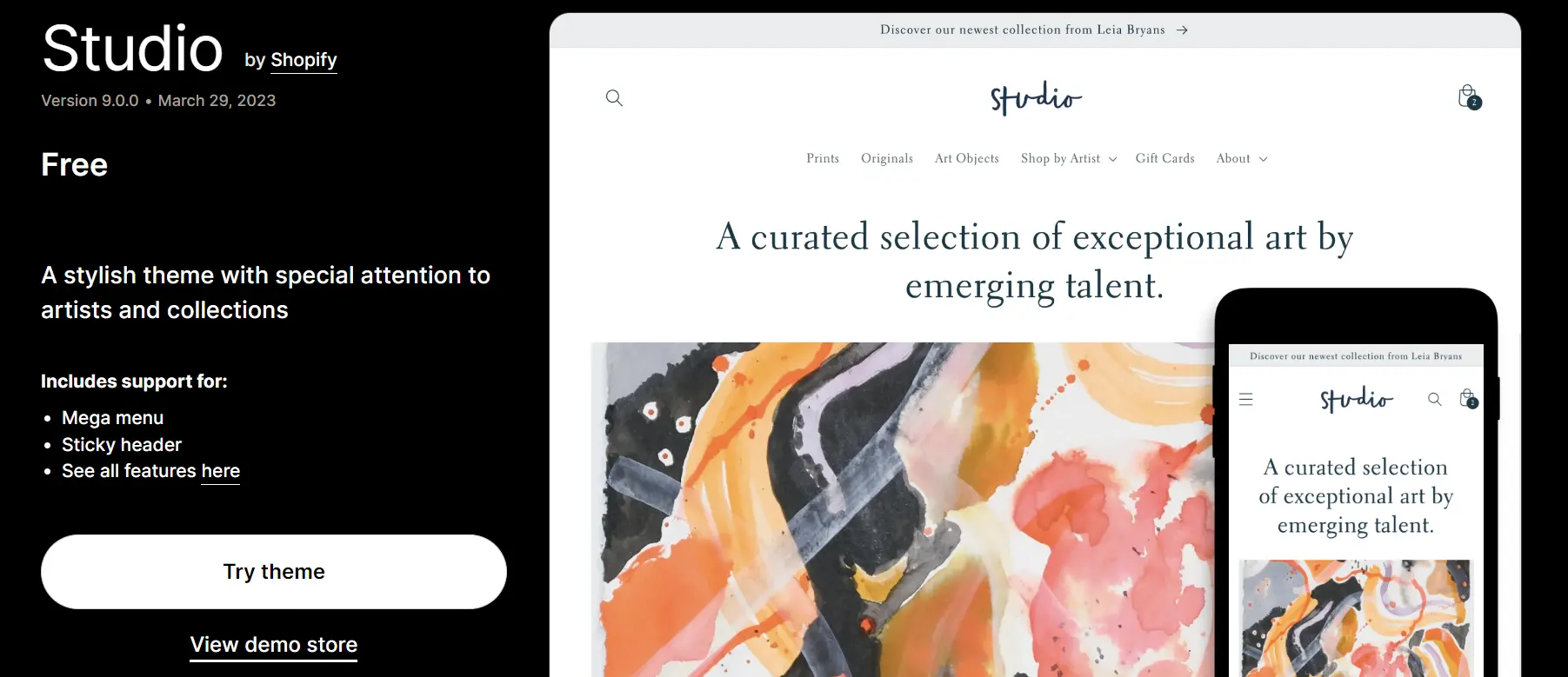 Tailored for artists and creative professionals, Studio showcases collections and products with stylish typography, colorful accents, and collection-based navigations. It excels on smartphones and smaller devices.
Although the popular Debut theme is no longer available for Shopify vendors, excellent alternatives are still available for those seeking a free design. The new Shopify themes are faster and easier to customize than ever, even without coding expertise.
If none of the free themes meet your requirements, you can try premium and high-converting themes. While they come at an additional cost, these options provide a wider range of features and functionality, making them particularly suitable for growing brands.
Debut Shopify Theme: FAQs
Is Shopify Debut theme still available?
Debut is one of the best free and default themes in Shopify 1.0 for starting an online store on Shopify. Due to the appearance of Shopify 2.0 in 2022, this theme has been removed completely from the Shopify theme marketplace.
Is Debut a 2.0 theme Shopify?
Debut theme is the default theme of Shopify 1.0. It does not have an official 2.0 version.
How do I use Debut theme on Shopify?
Due to the release of Shopify 2.0, new users can't install Debut theme to their Shopify store. The old user of Debut can use it, but there are a lot of limitations. You can use Debut with Shopify 2.0 and with other Shopify 2.0 apps.
Which Shopify theme is better, Debut, or Dawn?
The dawn theme is better than Debut. Dawn theme consists of JSON templates supporting app blocks and all pages' sections. Dawn is 35% faster than Debut in all areas and includes additional tools that make editing seem quick and simple. It also includes all the advanced capabilities of Online Store 2.0, such as the theme editor.
Conclusion,
The Shopify Debut theme has been discontinued from the Shopify theme marketplace due to the platform's update to Shopify Online Store 2.0. Although this may come as a disappointment to some, there is a silver lining.
Shopify now offers a range of free alternative themes optimized for improved functionality, customization, and performance. Whether you choose from the available free themes or explore premium options, Shopify continues to provide merchants with diverse themes to create visually appealing and successful online stores.