Top 10 Best Converting Shopify Themes
When you run a Shopify store, you want to make sure that you can monetize it. For this reason, we strongly recommend you use one of the best converting Shopify themes.
These themes are designed to drive users to take actions that lead to a sign-up, purchase, or another conversion that benefits your business.
There are lots of options if you are looking for the best Shopify themes for conversions. Here we list some of our favorites.
Price: from $250/year
Rating: N/A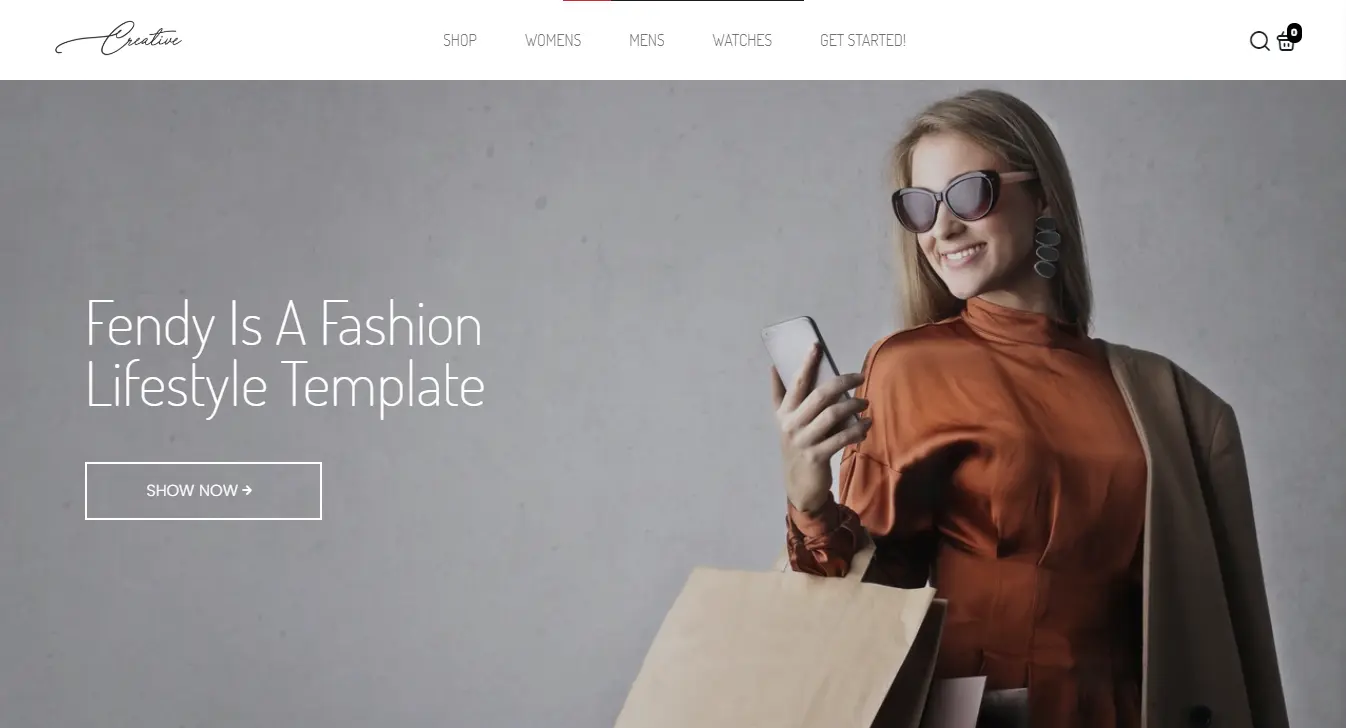 Booster gives even the least tech-savvy among us the freedom to easily design a convertible online store.
You can choose between user-friendly drag-and-drop options or pre-made demo shops where all that is left for you to do is bring your personal touch, import your products, and start selling.
You also have fewer server requests and A-rated performance because your site is super lightweight with the Booster. This leads to a better user experience and faster conversions.
Additionally, with this theme, you get access to built-in marketing tools designed by specialists who know what converts best.
User experience is a top priority for Booster developers. That is why the theme has some outstanding features like Smart Mega Menu, Smart Search Suggestions, Smart Location Detection, etc.
Price: $180
Rating: 97% positive (263 reviews)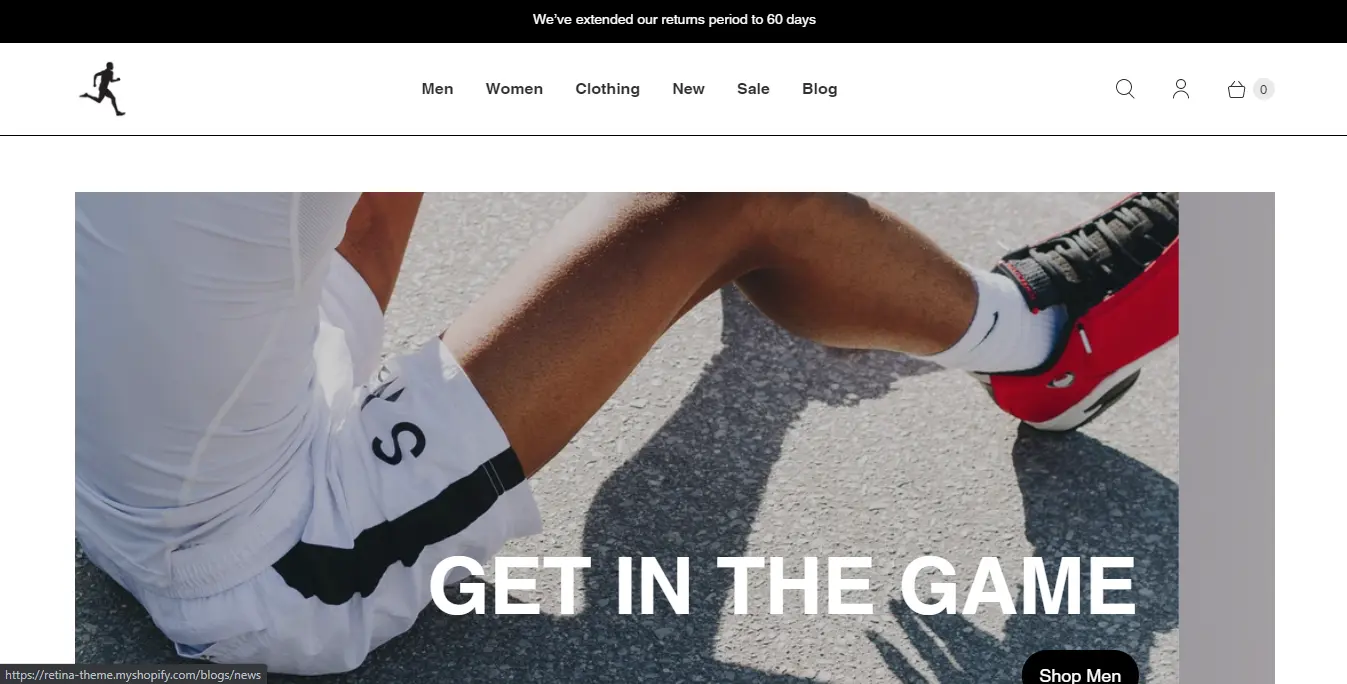 If you're looking for a modern design Shopify theme with all attractive extra features, Retina is a great one to consider. Social media plugs, large cover photos, etc. It has got you covered.
One of my favorite features of this Shopify theme is the "quick buy" button on category pages. They open up a simplified product page that is an excellent way for users to shop.
This feature can dramatically increase the amount added to the cart, especially if you sell low-priced items or ones with little customization.
Also, the filtering options on category pages are quite good. While the results are not the prettiest, the ability to filter out options and find the products that your customers want is a huge conversion driver for high-priced, highly customizable items like automobiles, technology, tools, etc.
Price: $180
Rating: 93% positive (223 reviews)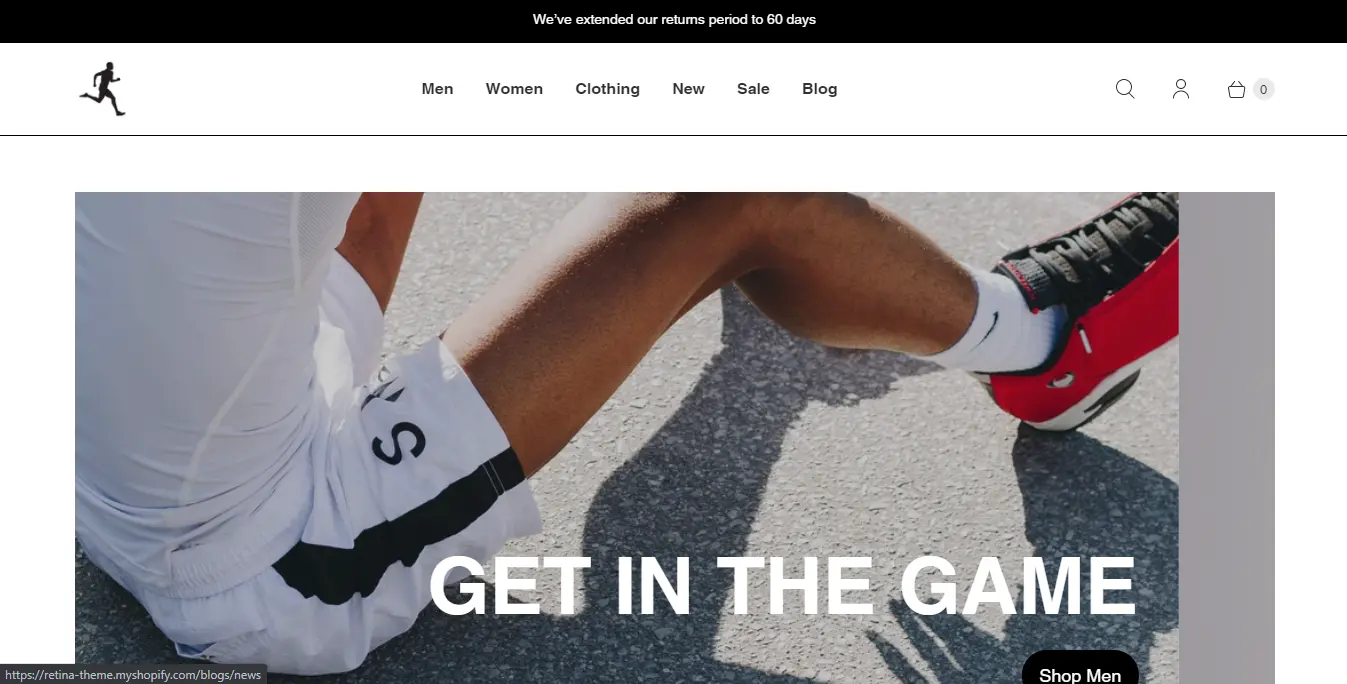 Suppose you want the best converting Shopify themes and also the one having a great responsive design. In that case, Symmetry might be the best option for you.
There are four pre-made styles to choose from. This allows you to design websites that are close to your company's brand and style.
To help with conversions, there is an excellent multi-level menu option that allows you to guide visitors to the exact locations they want on your online store.
It also has a "quick buy" feature that helps reduce the amount of interaction a user needs to go from browsing to buying, helping to convert more customers.
To improve the interaction between you and your visitors, the theme comes with an Instagram feed feature. This is great because a social network can be a great way to improve customer loyalty.
Price: $180
Rating: 97% positive (179 reviews)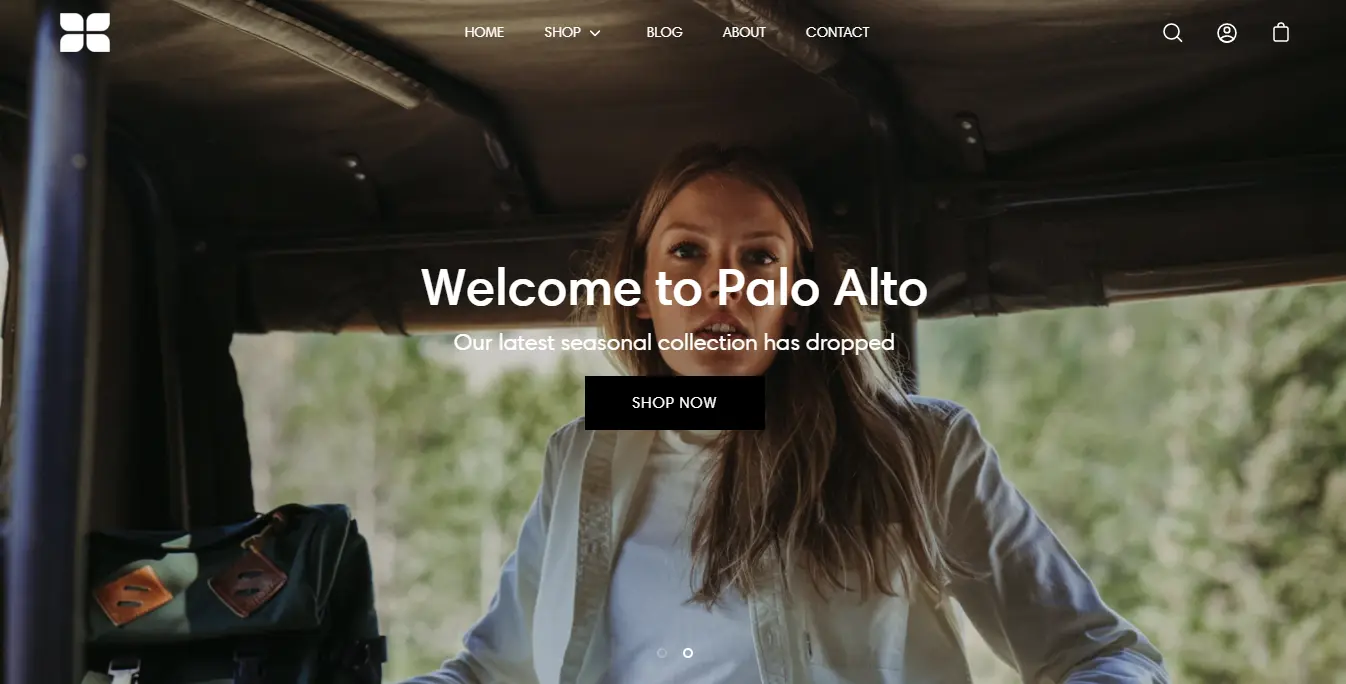 If you are looking for the best converting Shopify themes for your small catalog store, Palo Alto can be a great choice.
There are three basic styles to get you started. With this theme, all sections of the site are fully customizable. Therefore, you can improve conversions simply by changing colors, text, etc., to make it more appealing to visitors.
This theme also allows you to get up personal with products with high-resolution images. You can also showcase your brand's strengths with a hero video that can tell visitors why they should buy from you.
Price: $180
Rating: 93% positive (179 reviews)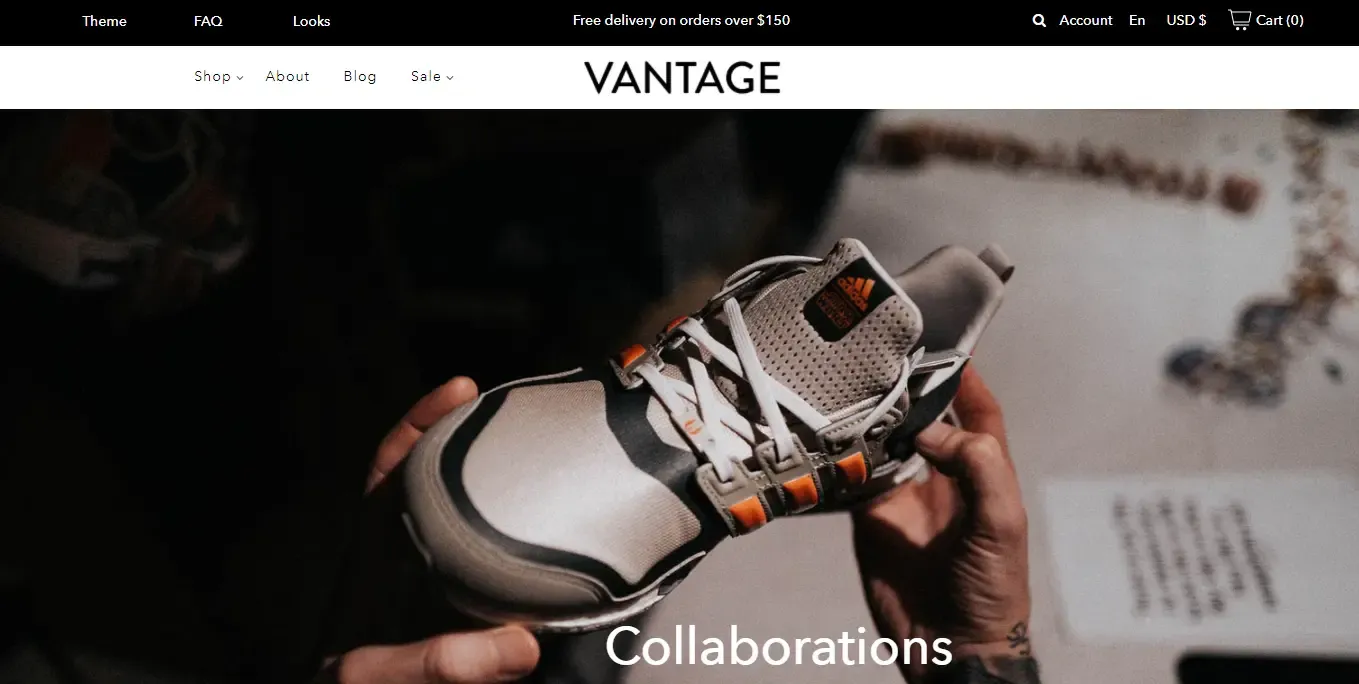 A lot of the sales drivers are already built into Vantage's base template, making it one of the best Shopify themes for conversions.
For example, Vantage offers a sticky desktop menu, a pencil banner to showcase site-wide promotions, and a cart icon that is easy to see on mobile devices.
There is an icon at the top of the page on mobile that opens the search page when pressed. Therefore, the mobile search functionality is better than some of our other options here. It is not optimal, but definitely better than putting it on the menu.
The product flags that come with this theme (corner banners for on sale, new, etc. products) also do a great job. For high-traffic stores, this helps former users quickly identify what has changed since they last visited.
Finally, Vantage places a shopping cart icon in the top center of every mobile page, which is excellent for customers that often buy many items at once.
Price: from $69
Rating: 4.9/5 (173 ratings)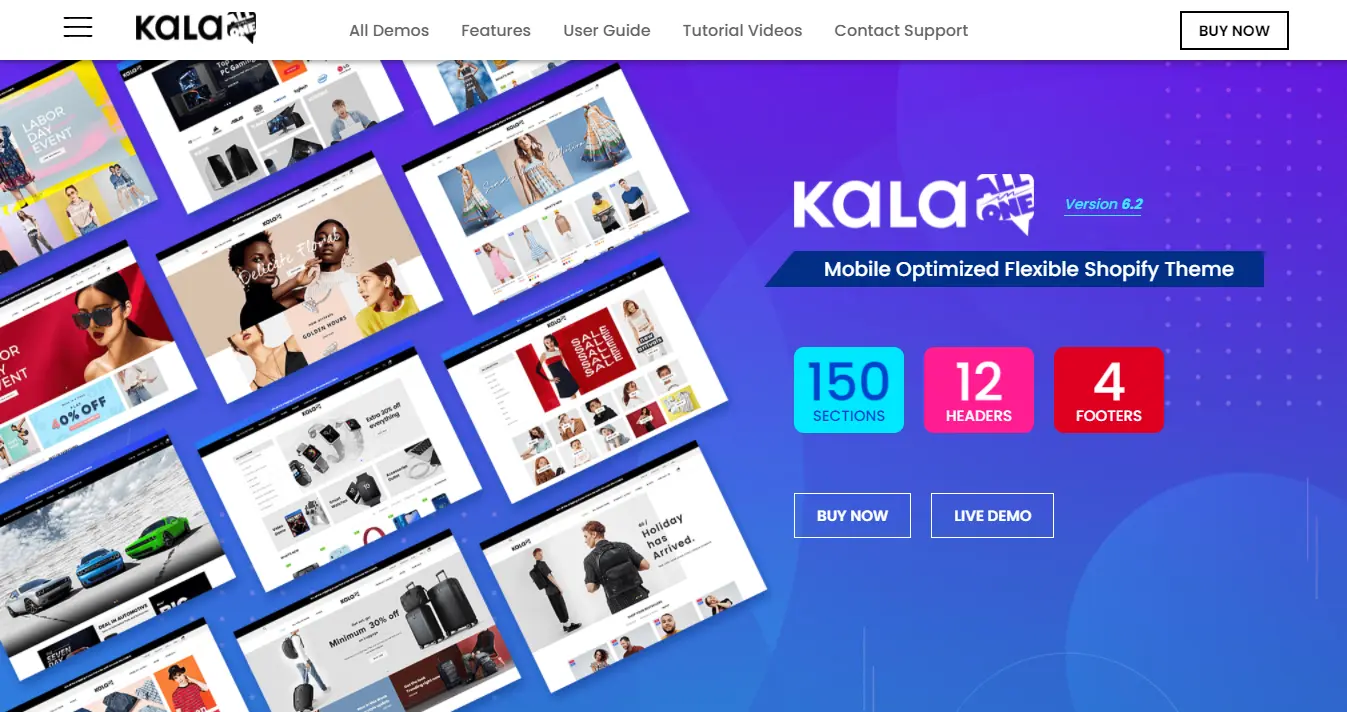 This highly responsive Shopify theme has a lot to offer in its W3C verified mobile-friendly code. There are over 100 designs that you can implement in your online store within just a few clicks.
There is also a mega drop-down menu to help with navigation. This is easily modified for tablets and mobile phones.
The theme has an advanced product filter that allows visitors to search for products that match their needs.
Price: from $199
Rating: N/A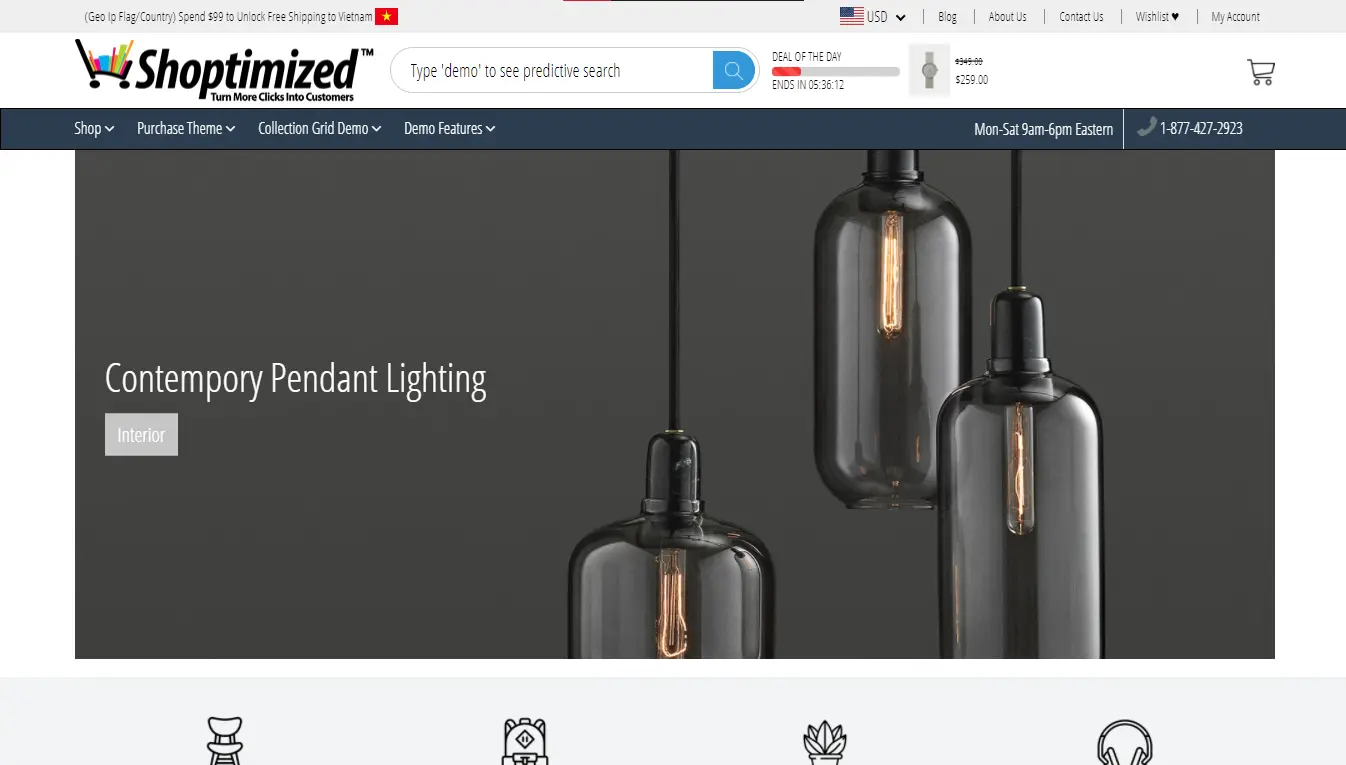 Shoptimized was created by conversion-rate expert Bradley Long and has become the #1 unofficial Shopify theme very quickly.
Aside from having lightning-fast page load speeds, it has over 30 conversion-boosting features to assist you to convert more clicks into customers.
The theme also comes with a free app to give you real-time social media pop-ups, such as "3 sold in the last hour", "John Smith from Atlanta just bought …", etc.
You also get free updates through the app. Therefore, you do not have to reconfigure the theme every time you upgrade it.
Price: from $99
Rating: 5.0/5 (513 ratings)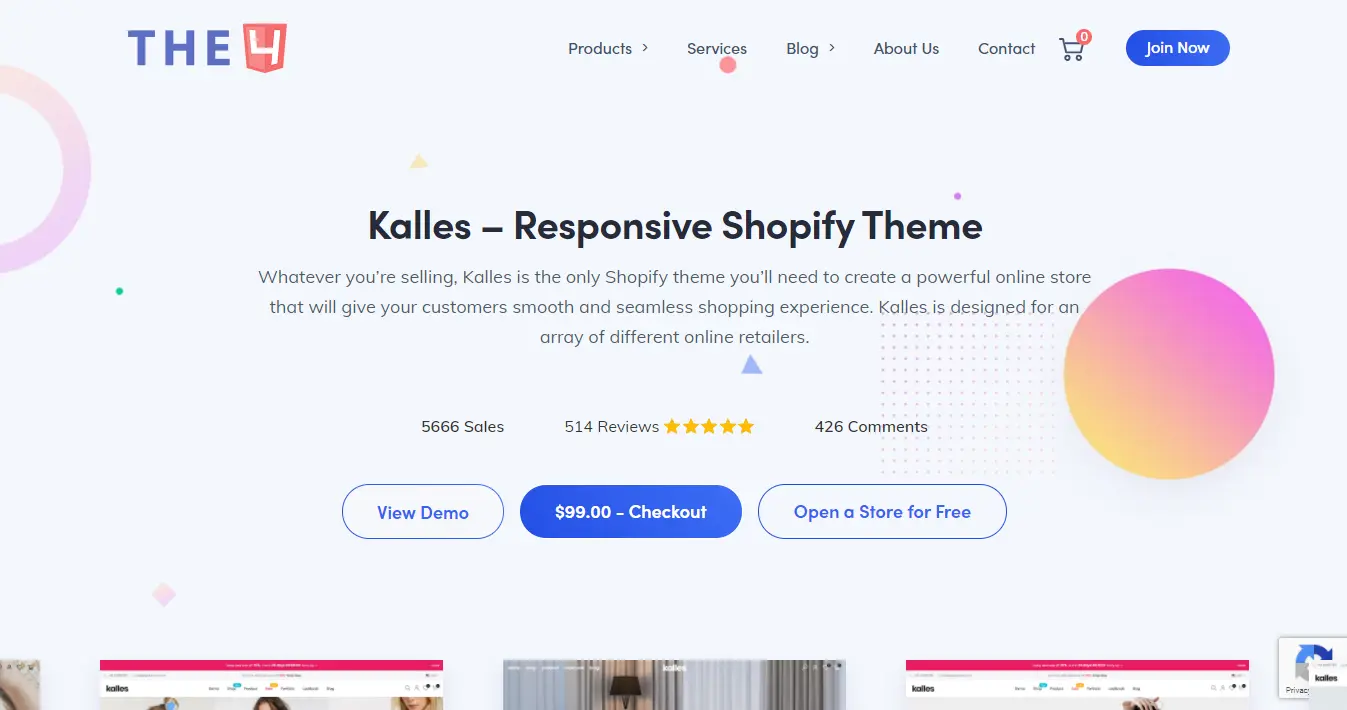 Kalles is a modern and minimalist Shopify theme that you can use to build fashion stores. It comes with multiple homepage layouts featuring a clean and minimal design.
Using this theme, you will be able to choose from over 25 different pre-made homepage layouts. Each layout is optimized for high conversion as well as for mobile devices.
The theme includes product pages that support multimedia previews, best-selling features, etc.
Price: from $99
Rating: 5.0/5 (591 reviews)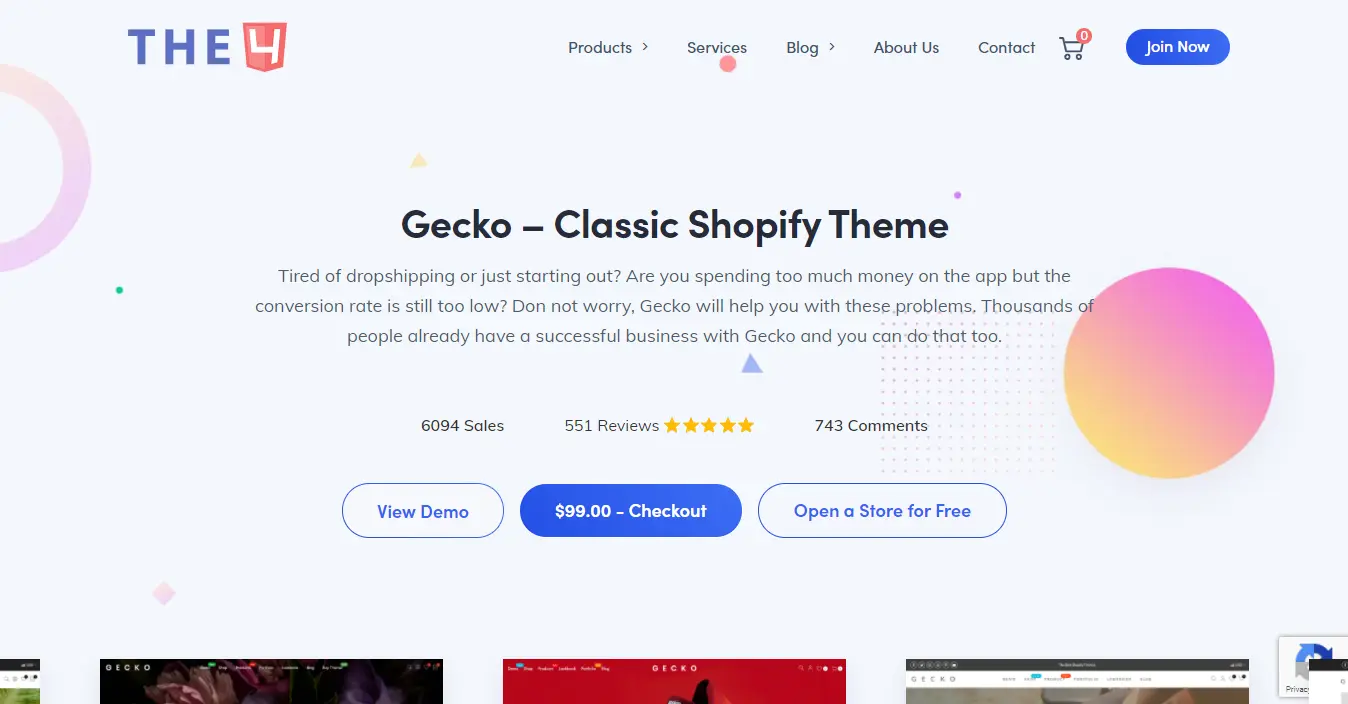 Gecko is one of the best-converting themes for Shopify that also has a professional design. You can choose from multiple layouts, including one that supports RTL languages.
The theme has over 20 different pre-made homepage layouts. Each of them is designed for different niches in mind. You can use them to build beauty product stores, fashion stores, watch stores, shoe stores, and many more.
The design is also fully responsive and supports Retina displays as well. It is compatible with Shopify sections, mega menus, translations, etc.
Price: from $59
Rating: 5.0/5 (28 ratings)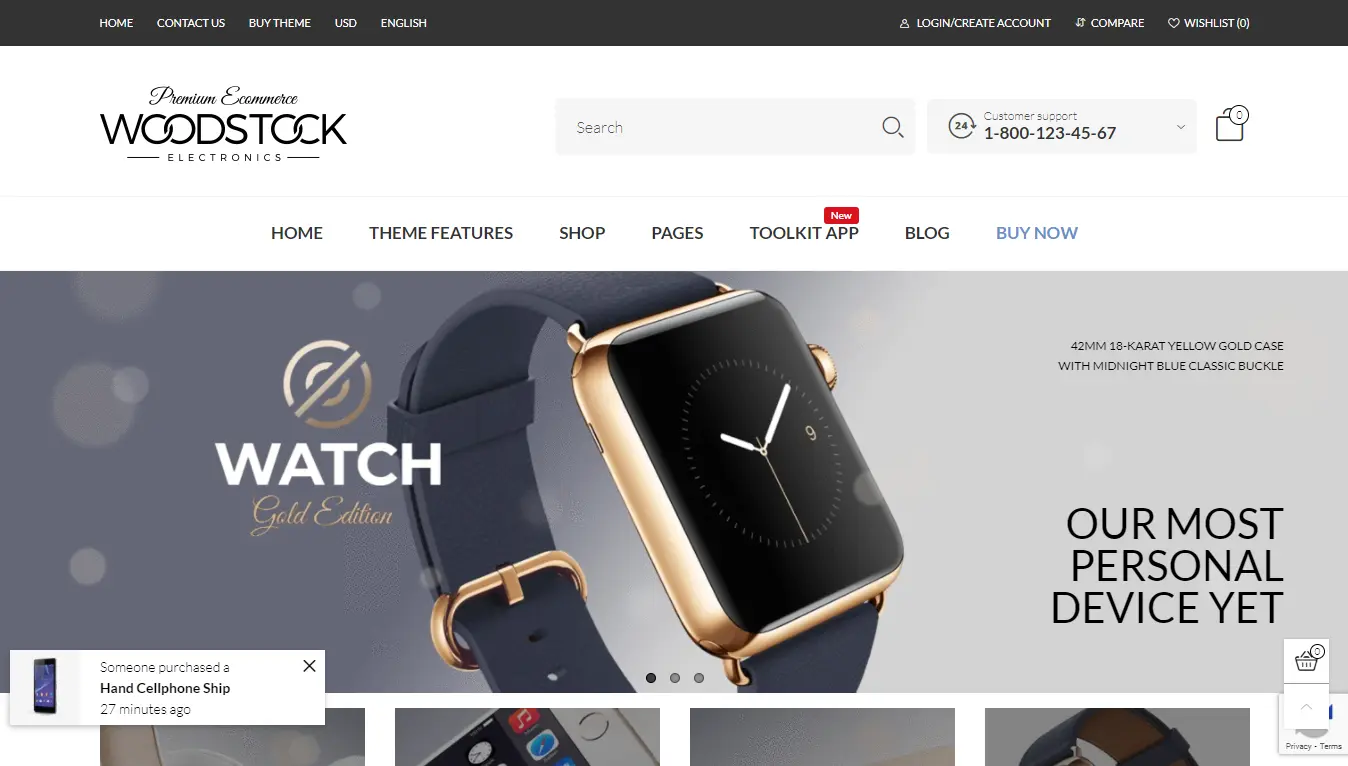 Woodstock is designed more for people in the electronic industry. But it can also be used for other industries and niches.
With this theme, you can change the currency displayed to your audiences due to the visitors' location. This makes it easy for them to determine if they can afford a purchase.
There are many ways that you can design your online store. You can use the drag-and-drop section included with the theme to create a great website that looks aesthetically pleasing to the audience.
Navigation is also greatly supported by this theme. It has a great mega menu builder that allows you to help your visitors get exactly where they want to be.
Final Words
We strongly recommend you use one of the best converting Shopify themes to make more money from your online store.
The themes we introduced can be used for several business models of different sizes. But all of them will help you turn more visitors into paying customers or subscribers on your mailing list.
After choosing the best suitable theme, you might also want to install some necessary types of Shopify apps. For example, SEO to rank high on Google, upsell to persuade customers to buy more, reviews to add testimonials to your store, etc. Remember to check out our article to find out the right ones for you.