Boundless Shopify Theme Review & Its Alternatives
Are you concentrating on photography with a basic user interface? The Boundless Shopify theme is an excellent choice for this. Boundless Shopify Theme is a Shopify minimal theme that allows for easy design and content modification.
The theme also allows for the addition of products and numerous apps to improve the functionality of the Shopify website. Boundless Shopify theme customization allows for seamless app integration and adjusts to mobile shopping for an exceptional client experience.
In a nutshell, the Boundless Shopify theme reduces design time and costs while ensuring a stunning, impressive, impactful, and professionally current Shopify website.
Before going over everything in detail, let's create an online store with Shopify!
Boundless Shopify Theme: An overview
What is Boundless Shopify theme?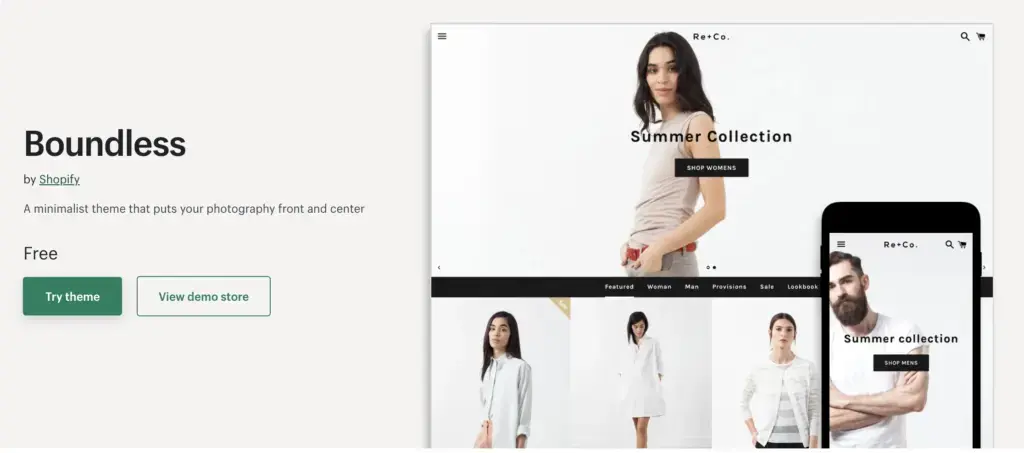 Shopify Boundless theme is a free photography-focused theme made by Shopify. You can find all the documentation, or contact Shopify support if you need assistance setting up your store with Shopify Boundless theme.
The Boundless theme, like all other themes in the Shopify Theme store, is mobile-friendly. Furthermore, the Boundless theme is search engine optimized and works seamlessly with other Shopify apps.
Pros And Cons Of Boundless Shopify Theme
Using Boundless Shopify theme offers both pros and cons. Let's check out the details below.
Pros of Boundless Shopify Theme
Boost conversion rates
Friendly with mobile devices
Fresh, attractive, minimal and appealing designs
Well display high-quality images
Frequent and excellent check-ups
No hidden costs when installing and using
Cons of Boundless Shopify Theme
Limited customization options
Not optimized for image collection in the single product page
Boundless Shopify Theme: Key Features
Designed to display large images
This is an important aspect of the Boundless theme. This Shopify theme allows you to display high-resolution product pictures across your store. Also, all photos will be full-width in most elements.
The amount of image customization available with the Boundless theme is truly excellent.
You can change the image ratio, size, and add padding between photos. Depending on your product inventory, you can make the image larger or smaller to display more products at once (maximum of 6 products per row). Please keep in mind that this level of customization is largely limited to the laptop version. With the smartphone version, you can only display one or two products per line.
Fading Effect Slideshow
The slideshow feature on the Boundless Shopify theme is fairly robust in comparison to other free Shopify themes. Merely by including a few attractive photographs in the slides, your store may make a wonderful first impression on first-time customers in less than 5 seconds. When transitioning, the slideshow offers a great fade-effect. It allows for some degree of customization (like the ability to add overlay, text, CTA button, etc). You can also change the height of the slideshow to full-width or base on the first image.
Using a full-width slideshow, in my experience, may increase the image size. As a result, your PageSpeed on mobile, particularly your Time to Interactive and Big Content Unpleasant index, may suffer. As a result, I propose using the "Base on the first image" option.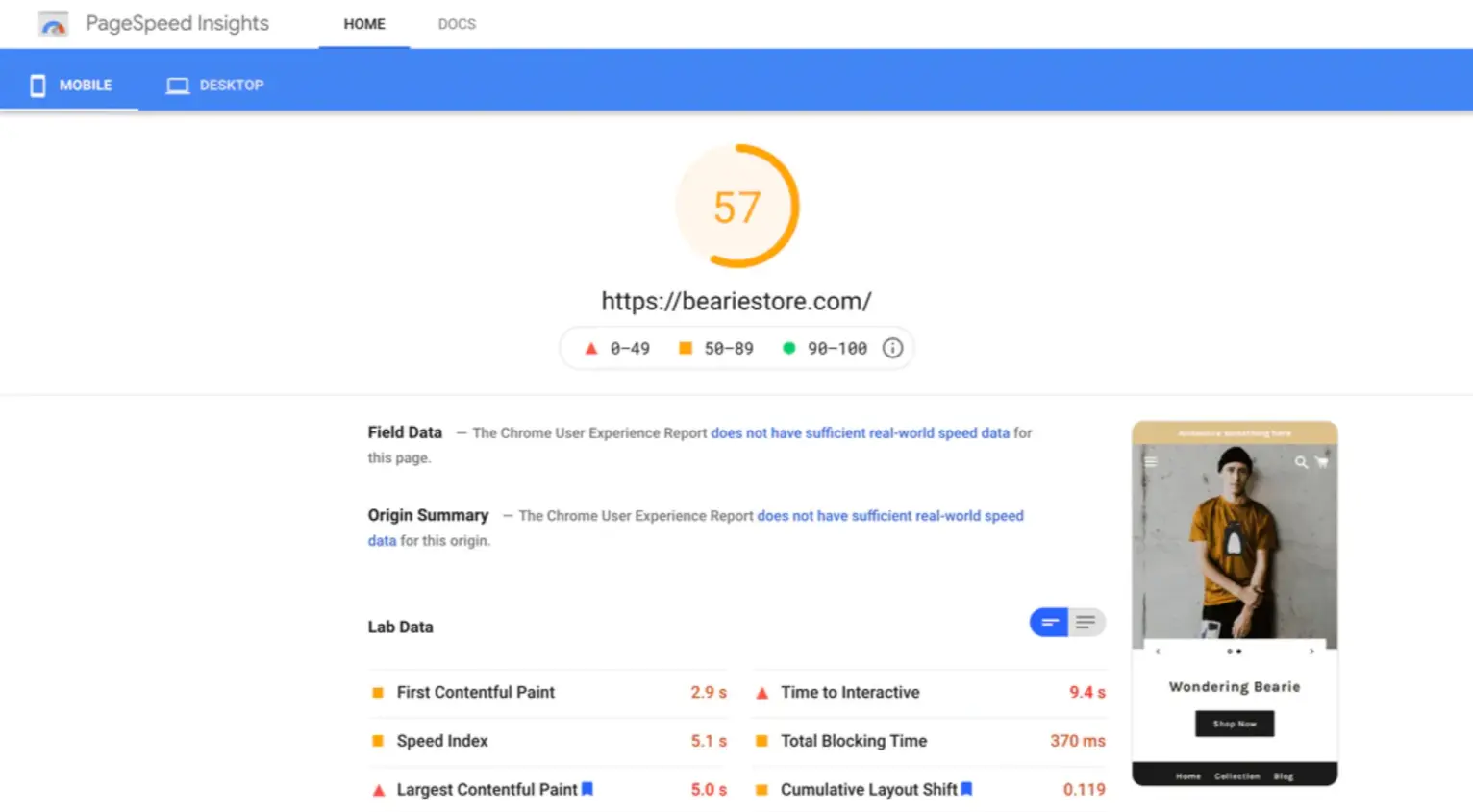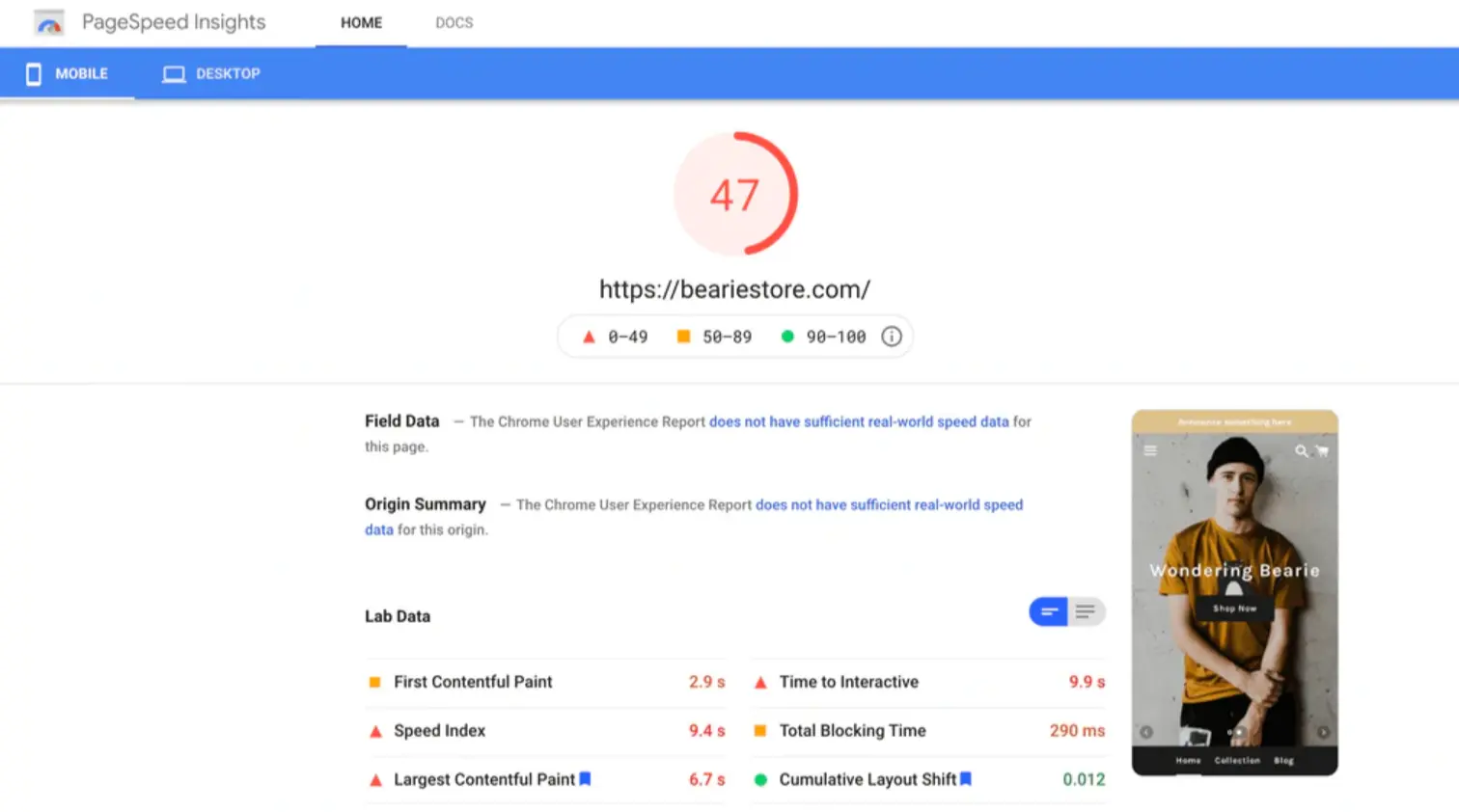 Single product gallery
Large, high-resolution photos can be supported in a dedicated product gallery on the Boundless product page. A feature like this might be a terrific addition to products with few variations and a modest image gallery.
With many product versions, the situation is different. This is, for instance, the product page I have for a Herschel backpack. Without knowing the essential characteristics of the goods, you will be forced to scroll endlessly through a list of photographs.
Moreover, despite your choice in the theme settings, the header won't be sticky on the product page.
Full-width product images collection
Full-width grid presentation of collection photographs makes them ideal for showing product imagery. Similar to the "Optimized for showing huge images" option, many features of the image aesthetic can be tailored to your requirements.
One thing I should mention is that it appears from this collection page that the Boundless design team placed too much emphasis on aesthetics without taking conversion rate optimization into account. For the sake of the minimalist design, a number of essential CRO components, such as the Add to Cart button and color swatch indicator, have been eliminated. After utilizing this theme, I also saw that this characteristic permeates the Boundless theme design technique.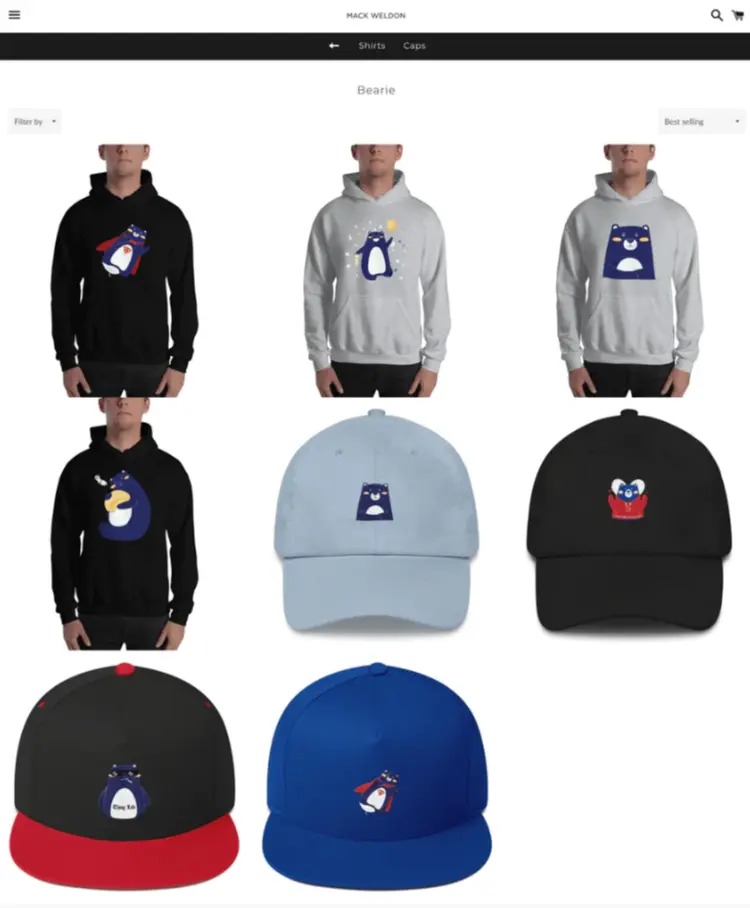 Sticky announcement bar
Customers are inclined to leave a website with an unfriendly user interface. For example, if a consumer has trouble finding a product on your website, they are less likely to return. As a result, it is critical to provide clients with a smooth purchasing experience.
The Boundless Shopify theme ensures that customers have the best shopping experience possible by utilizing sticky navigation. It has a menu option to make it easier for clients to find the things they want.
The announcement bar is an excellent method to introduce your promotional campaign like holiday discount, sale off, or free shipping in a non-obtrusive manner. When combined with the basic style of Boundless, the introduction bar is instantly recognized when people first visit your page. This capability is not available in many free themes, so it is a significant plus point of the Boundless Shopify theme.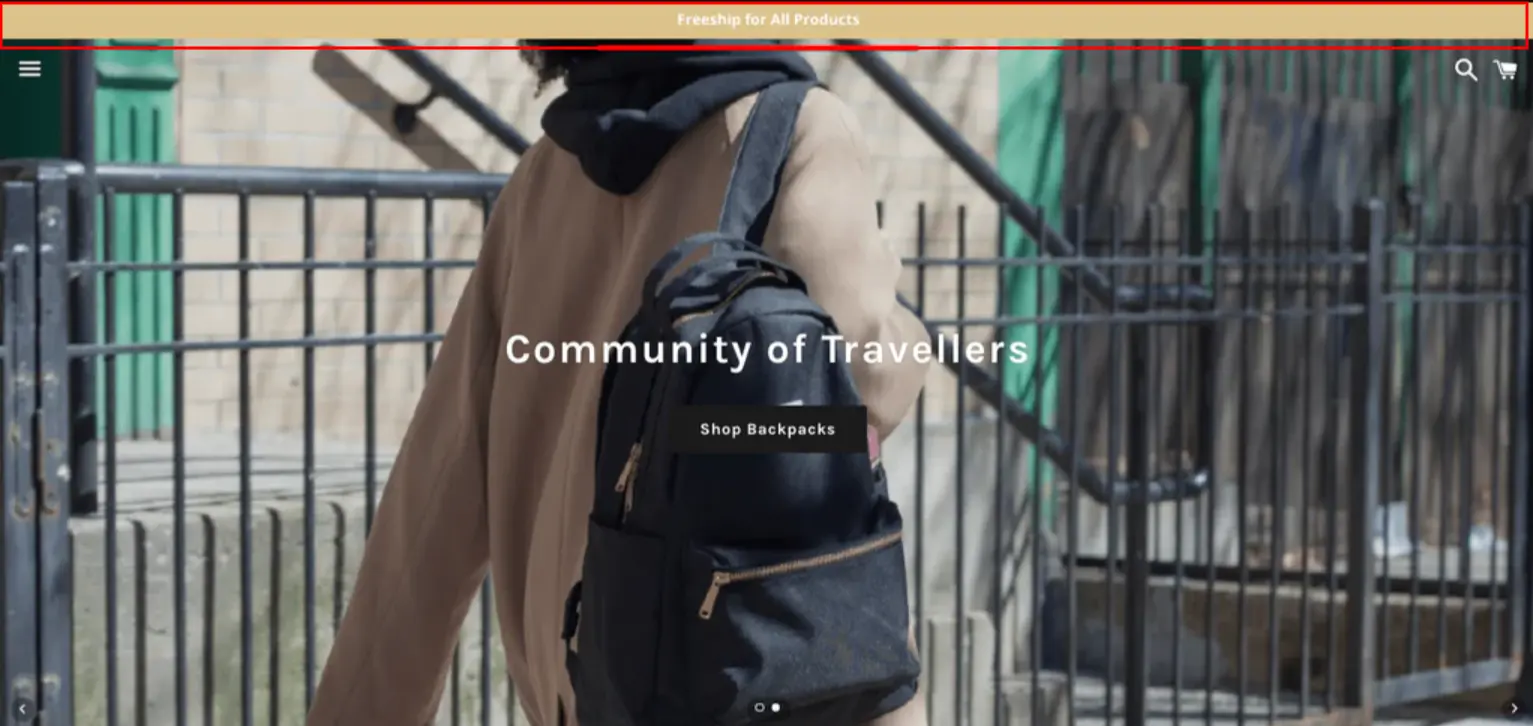 Boundless Shopify Theme: Pricing
The Boundless Shopify theme is available for free. You may get it from the Shopify Theme Store.
Who Should Use The Boundless Shopify Theme?
The Shopify boundless theme customization is useful for all eCommerce site owners, but it is especially important for the following.
Shops looking for a start-up with low to medium inventory levels
Businesses that emphasize strong visual storytelling
Low-competitive stores/industries for product sales
Visually-driven stores, such as gallery stores, jewelry stores, fashion exhibition stores, and so on, brilliantly display their items.
If you want to use the boundless Shopify theme, you may get it for free from the Shopify theme store.
3 Best Boundless Shopify Theme Alternatives
You might wish to search for a Boundless Shopify theme alternative for a variety of reasons. If you already use Boundless and wish to change the design, you might want to look for a new theme. In this article, I will share with you top 3 best alternatives for Boundless Shopify theme.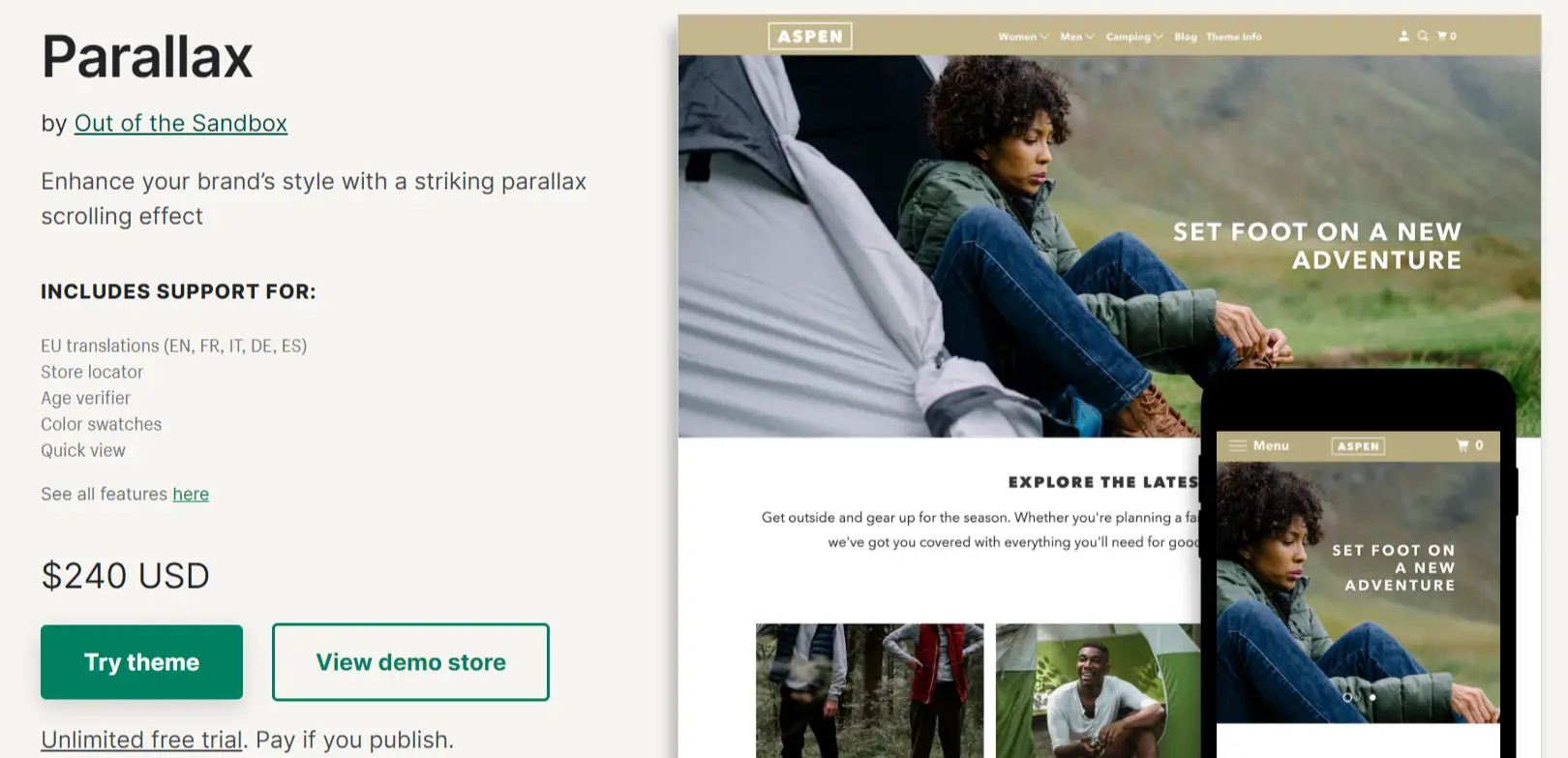 Parallax is a popular Shopify theme. It is simple to configure and works effectively on any device. As a result, you should expect great conversion rates, high search engine rankings, and perhaps large income.
The parallax effect is also one of the most popular right now. This theme has a lot of amazing animation that will help you impress your guests. Furthermore, you can add other intriguing bits of content to your website using commenting systems and more.
The theme features a home page video that allows you to tell the story of your brand. You may also display your Instagram feed to engage viewers and expand your following. This will help you earn more sales in the long run. You can use the gorgeous dropdown menu options to assist your viewers in finding every page on your website.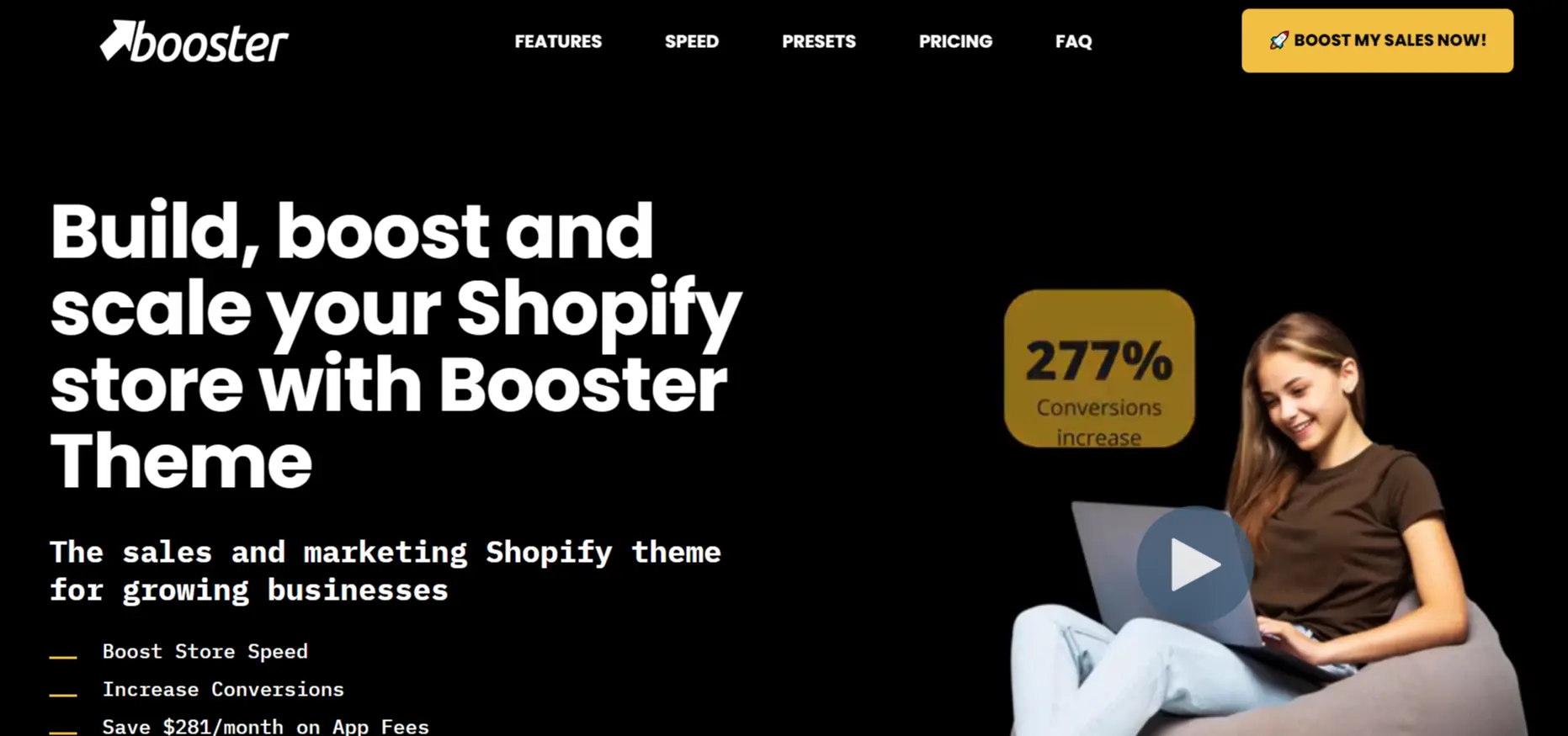 Booster is one of the best Shopify themes available. One of the core advantages of this theme is that it loads very quickly. The theme loads in less than a second on any device and can help you rank higher on Google and other search engines. The higher you rank on Google, the more traffic you will receive, and more traffic always results in more revenue.
Countdown timers, live chat capabilities, social proof, call to action buttons, and other features are featured with this theme. They can greatly assist you in converting more website visitors into paying consumers.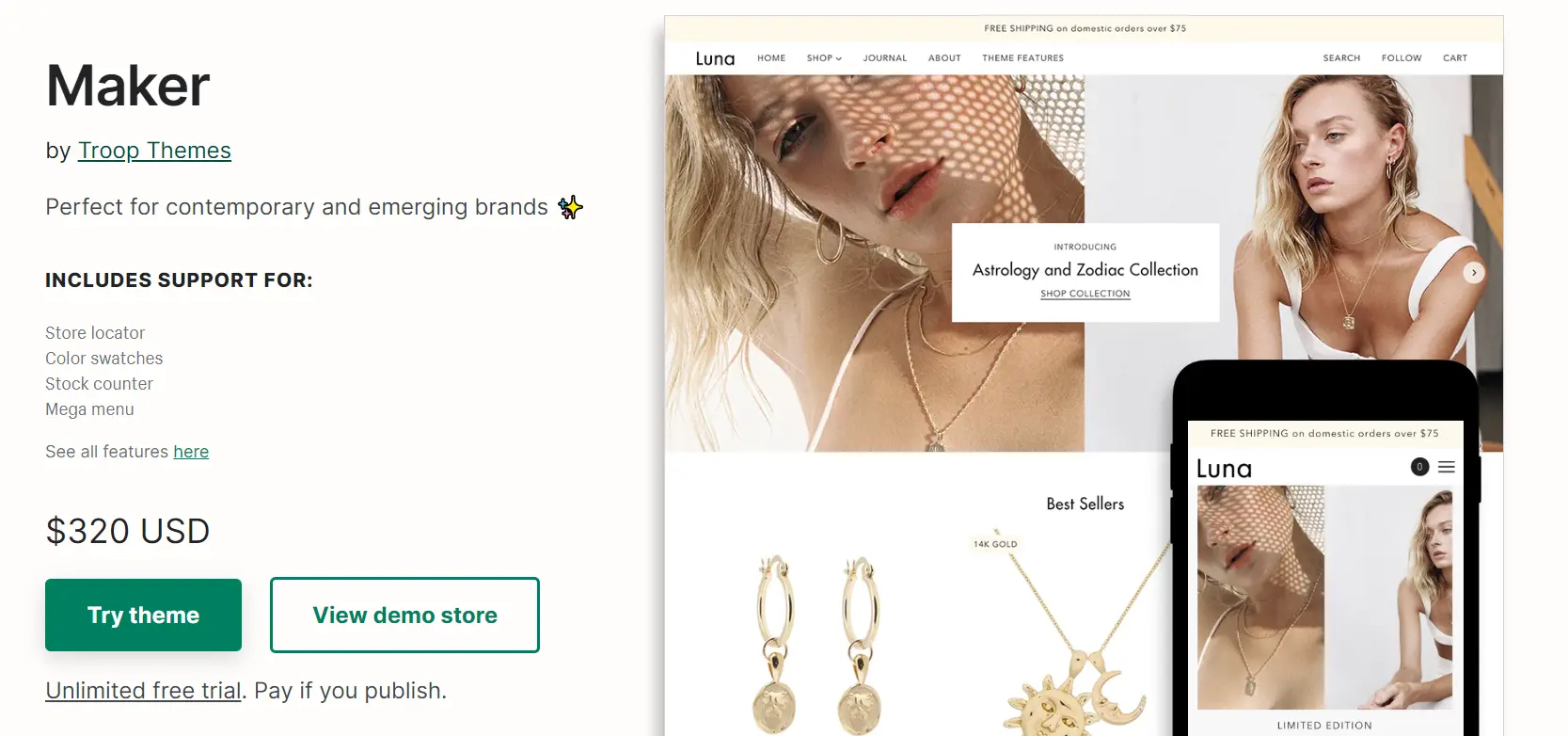 Marker was created for those who desire to convey stories using photographs and blogs. It was created for stores with small, one-of-a-kind catalogs who want to highlight the story of their website. There is an editorial style that is excellent for wowing visitors with your brand's pictures and product trailers.
A homepage video can be used to capture the attention of the viewers. This is an excellent approach to convert more of your visitors. Because the videos will be housed on YouTube or Vimeo, your website's speed will be maintained, which can also help enhance your position.
Slideshows can also help your brand's visual narrative. You may add slideshows to your website in a variety of ways, and you can put them on multiple pages if you want.
Boundless Shopify Theme: FAQs
What is Boundless Shopify?
Boundless Shopify refers to a specific theme available on the Shopify platform. It is a responsive and visually appealing theme designed for e-commerce stores. Boundless offers a clean and minimalistic design, making it suitable for various product types and industries.
Is the Boundless theme free?
No, the Boundless theme is not available for free. It is a premium theme, meaning it comes with a price tag. The cost of the theme may vary depending on the Shopify theme marketplace or the developer selling it.
What is the number 1 Shopify theme?
It's challenging to determine the exact "number one" Shopify theme as preferences and requirements can vary among users. However, some highly popular and well-regarded Shopify themes include "Debut," "Brooklyn," "Supply," "Minimal," and "Narrative." These themes offer different features, styles, and customization options, catering to a diverse range of e-commerce businesses.
Are paid Shopify themes worth it?
Whether or not paid Shopify themes are worth it depends on your specific needs and preferences. While free themes can provide basic functionality, paid themes often offer more advanced features, better design options, and additional customization capabilities. If you're looking for a unique and professional-looking online store, a paid theme can be a worthwhile investment.
Paid themes also tend to have better support and regular updates from their developers, ensuring compatibility with the latest versions of Shopify. Ultimately, the decision to invest in a paid theme should be based on your business requirements and budget.
Conclusion,
The Boundless Shopify theme is not appropriate for every store. Those who are running a Shopify dropshipping store may not be interested in this imagery-focused theme. However, this theme has its own particular look that some brands, which focus on low competitive markets, genuinely like.
If you are owning a Shopify store with your own brand and want to attract the right customers, the Boundless Shopify theme is an ideal choice. By displaying only high-quality and optimized product images, this image-oriented theme helps Shopify sellers increase conversion rate.