How to Create a Shopify Announcement Bar?
As a Shopify store owner, you probably already know that to increase your sales, you have to put a lot of effort into digital marketing. However, with the right tactics such as using a Shopify announcement bar, you can complement your marketing campaigns effortlessly.
In this article, we will present you with the easiest way to add announcement bars into Shopify that really works. So you can increase your sales and make sure all the visitors see your announcements.
What is a Shopify Announcement Bar?
A Shopify announcement bar is a short piece of text displayed at the top of your online store. They are often used to inform visitors of a promotion, new stock alert, on-sale product, and more.
Announcement bars have many different names: hello bar, welcome header bar, notification bar, floating bar, etc.
In many cases, they are displayed even above the navigation. So it is the first thing visitors see. You can also use scrolling Shopify announcement bars to ensure that your CTA is consistently visible.
You can think of announcement bars in Shopify as an alternative to pop-ups. The main difference is that the announcement bars do not interfere with the viewing of your webpage content.
That means visitors can read all the content on the page and still have access to your store's offers and critical information in the announcement bar.
Your Shopify announcement bars can have many goals. It depends on the message. For example, you can offer free shipping to new customers. In that case, your goal is to increase the conversion rate of your first-time visitors.
Below are some Shopify announcement bar examples: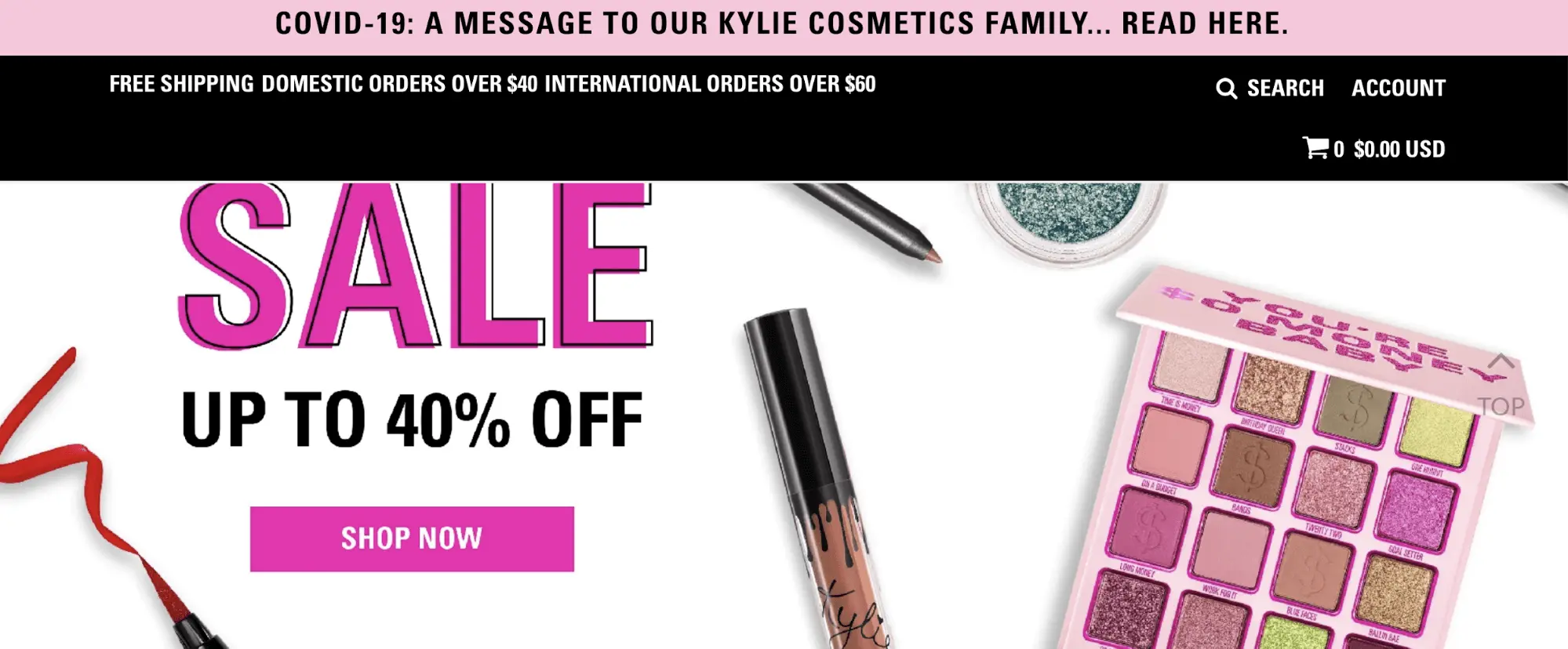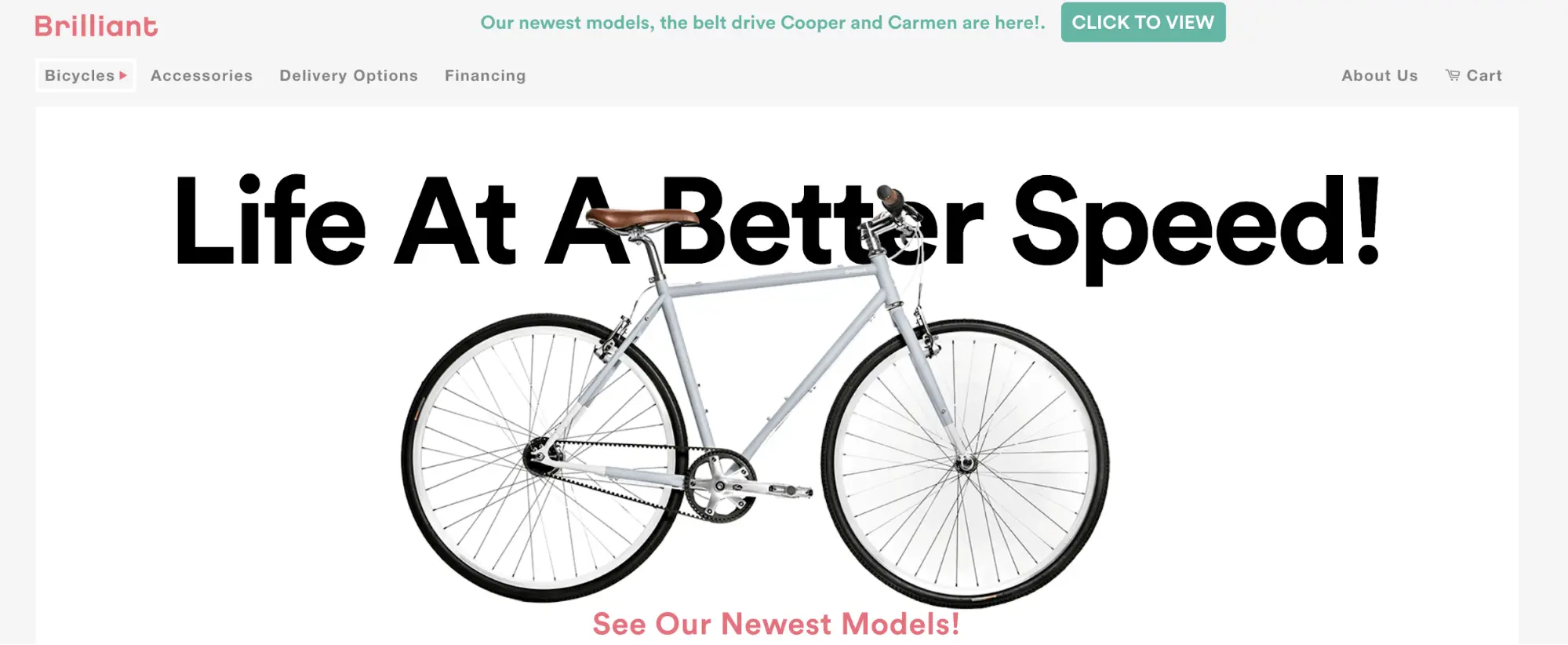 Why Should You Use Shopify Announcement Bars?
You should only use Shopify notification bars if you want to keep your customers aware or increase conversions.
If neither of these interests you, you do not need to read the rest of the article. But I guess you may be interested in both.
Like we said above, there are many different ways to use announcement bars to achieve your marketing goals. Below are some of our favorites and most effective:
Announce new products
Share company/industry news
Show up-to-date shipping information
Link to latest blog posts
Grow your email subscriber list
Share promo codes
Increase followers on social networks
Promote discounts and sales
Show discount countdowns
Advertise your upcoming webinars
Just remember, the content in your announcement bars does not have to be static text. You can include CTA buttons or form fields right in the bar to make it as simple as possible for your visitors to take action.
And the best part is that announcement bars are effortless to implement on Shopify stores. They often only require a simple app and can be updated as often as you want with minimal effort.
How to Add Shopify Announcement Bars into Your Online Store?
Before we get started, you should know some themes have an announcement bar feature built-in. While for others, you will need to download an app from Shopify App Store.
So, here is how to check if your theme has this feature.
Go to Online Store > Themes and then click Customize.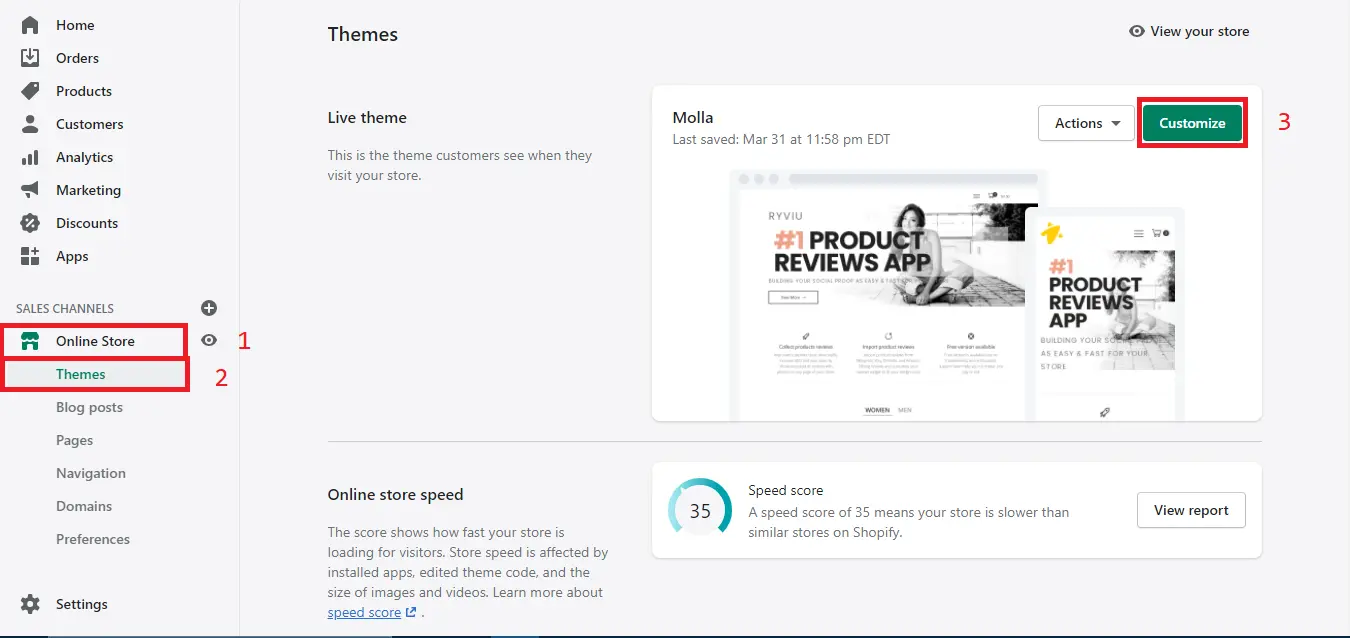 Click on the Header section and look for something like Announcement bar or Banner settings. If your theme has such a feature, turn it on and customize it as you like. From now on, the setup process is different between themes.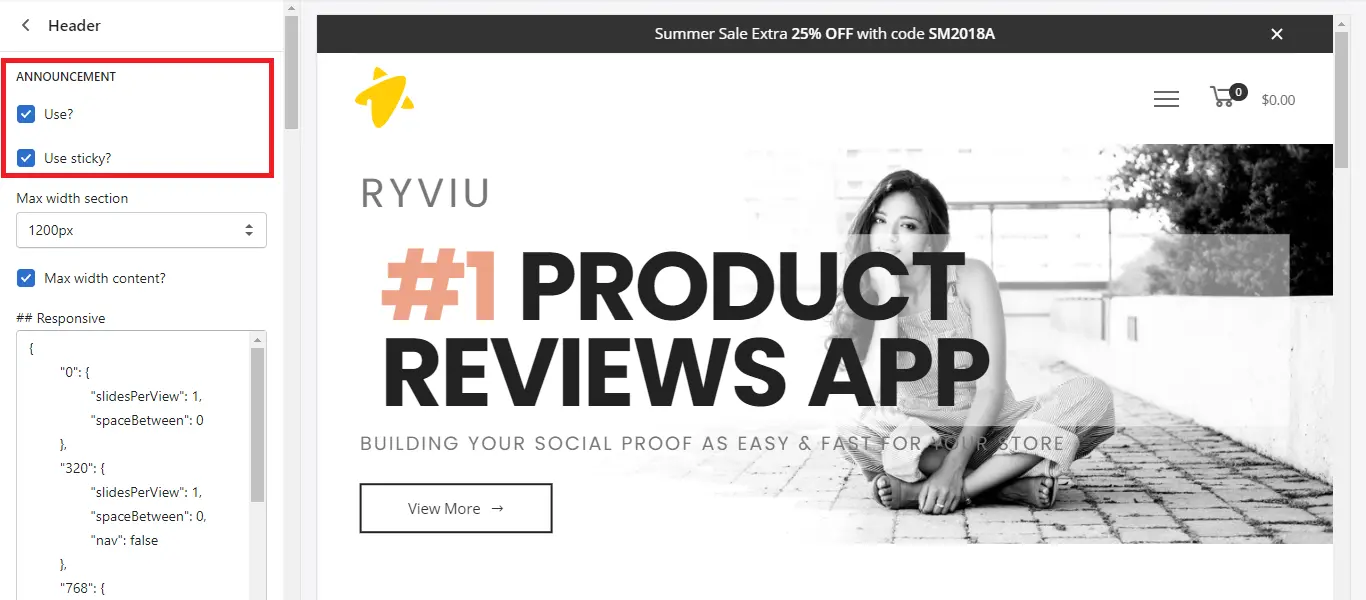 If you are having trouble finding or using the feature, review your theme's documentation. And if need be, contact the developer directly.
Keep in mind that not all themes have this feature built-in. And the customization capability varies. Therefore, if yours does not have the feature or the settings you want, you will have to download an app from Shopify App Store. Luckily, most of them are free.
Top 5 Best Shopify Announcement Bar Apps
Rating: 4.9/5 (5124 reviews)
Pricing: $9.99/month (free plan available)

This is one of the best Shopify announcement bar apps for people who have international audiences. Not only can you display announcement bars in English, but you can also translate text to other languages.
Therefore, no matter what language your customers speak, you can keep them happy and aware of your sales, events, etc. It also includes many advanced targeting options. You can show the bars based on location, page entry, traffic source, and more.
This app is effortless to use. You can set up an announcement bar within 30 seconds by using pre-made templates. In addition, you can schedule them so that they work at appropriate times.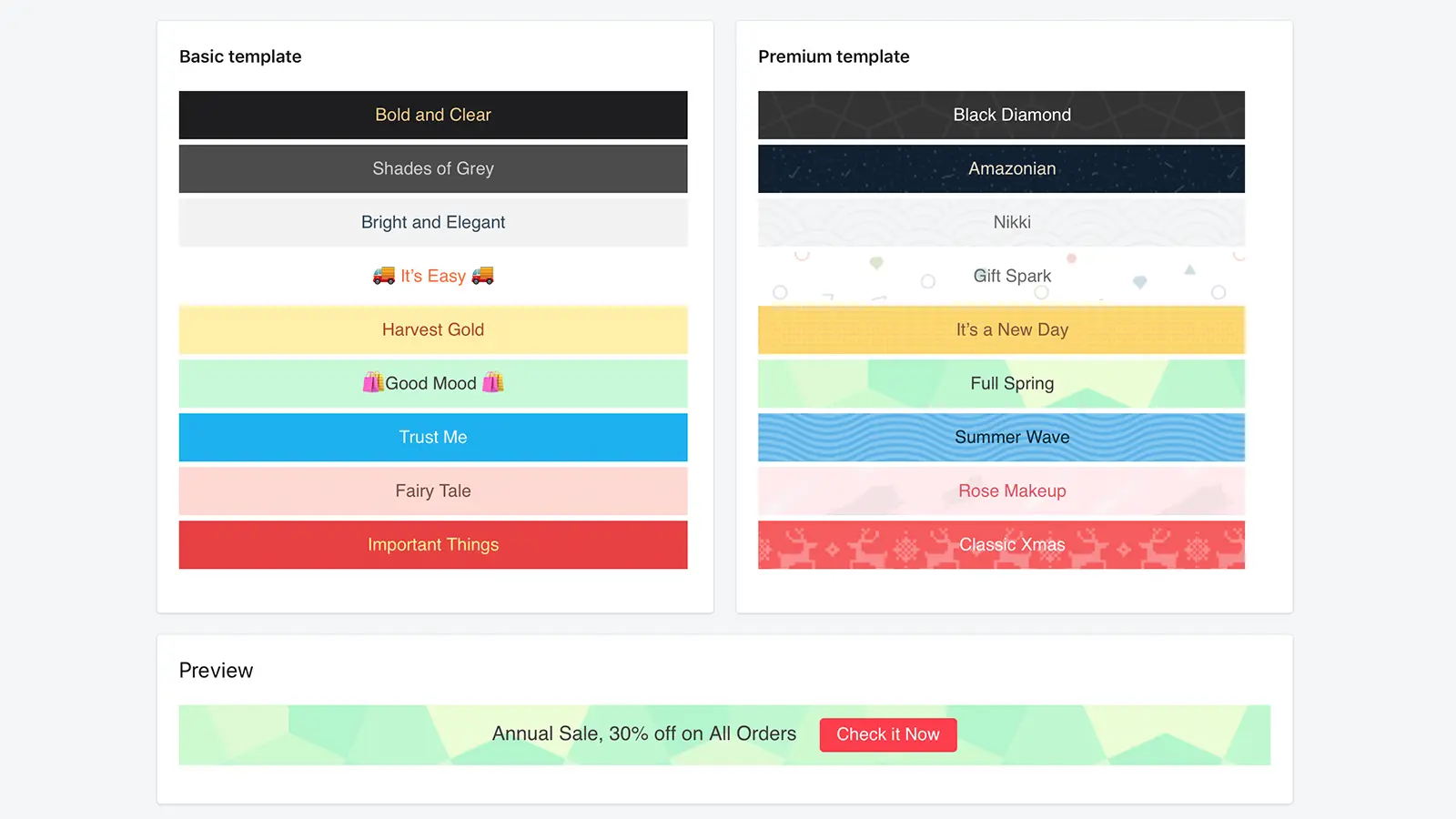 And suppose your store has multiple activities at once. In that case, you can set up which pages they should be enabled and have all relevant announcements rotate for the audiences. This is called a rotating Shopify announcement bar.
The app also supports a CTA that takes the customers to a specific page. You can monitor their performance effortlessly to make improvements to your online store by displaying only the best announcements.
Rating: 4.9/5 (363 reviews)
Pricing: from $5.99/month (free plan available)

This app has many great features to help you, including a nice icon in announcement bars to make them stand out. There are many icon options to choose from.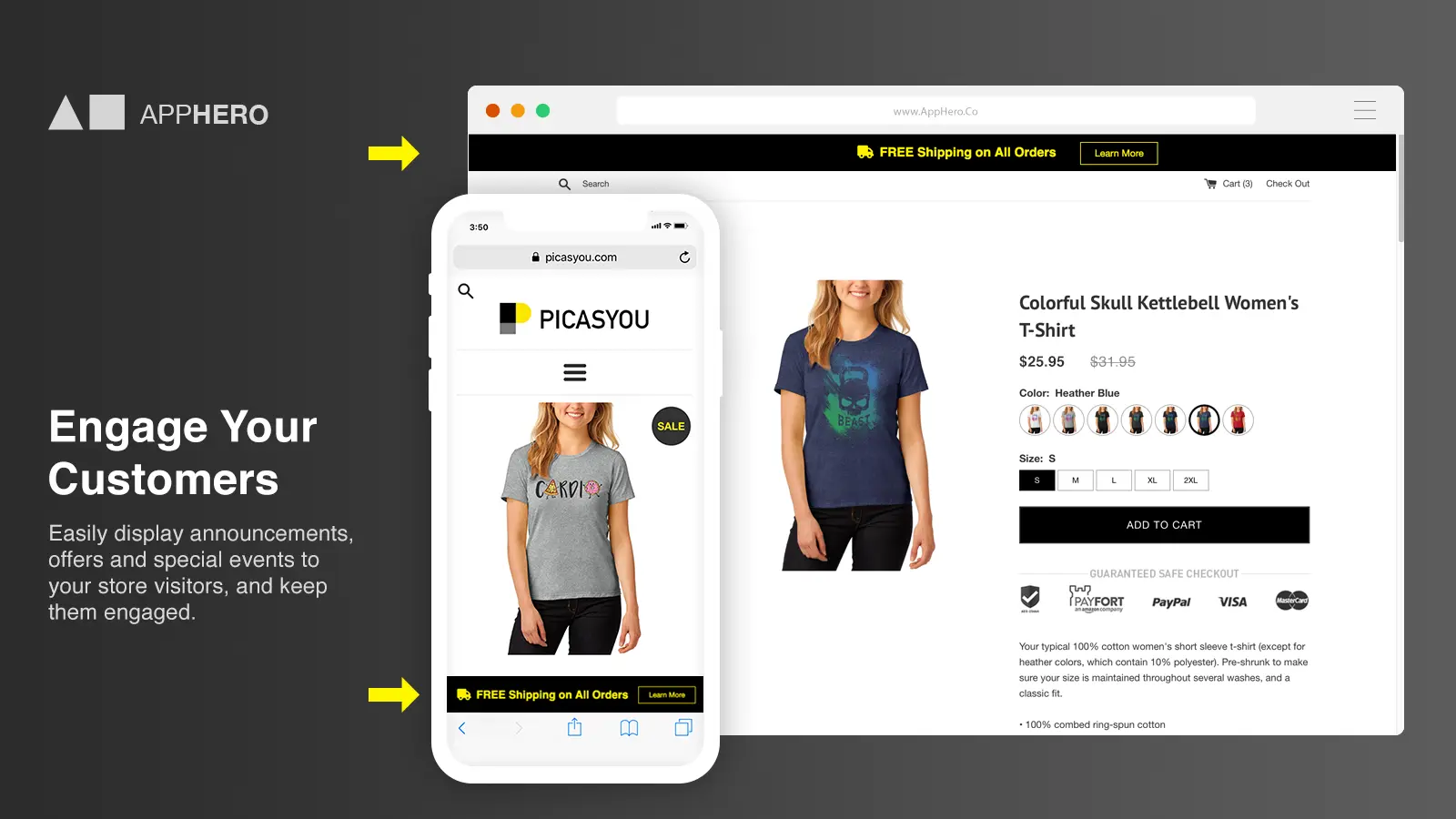 Plus, it allows you to have more than one announcement per page. In this case, the announcements rotate on the screen.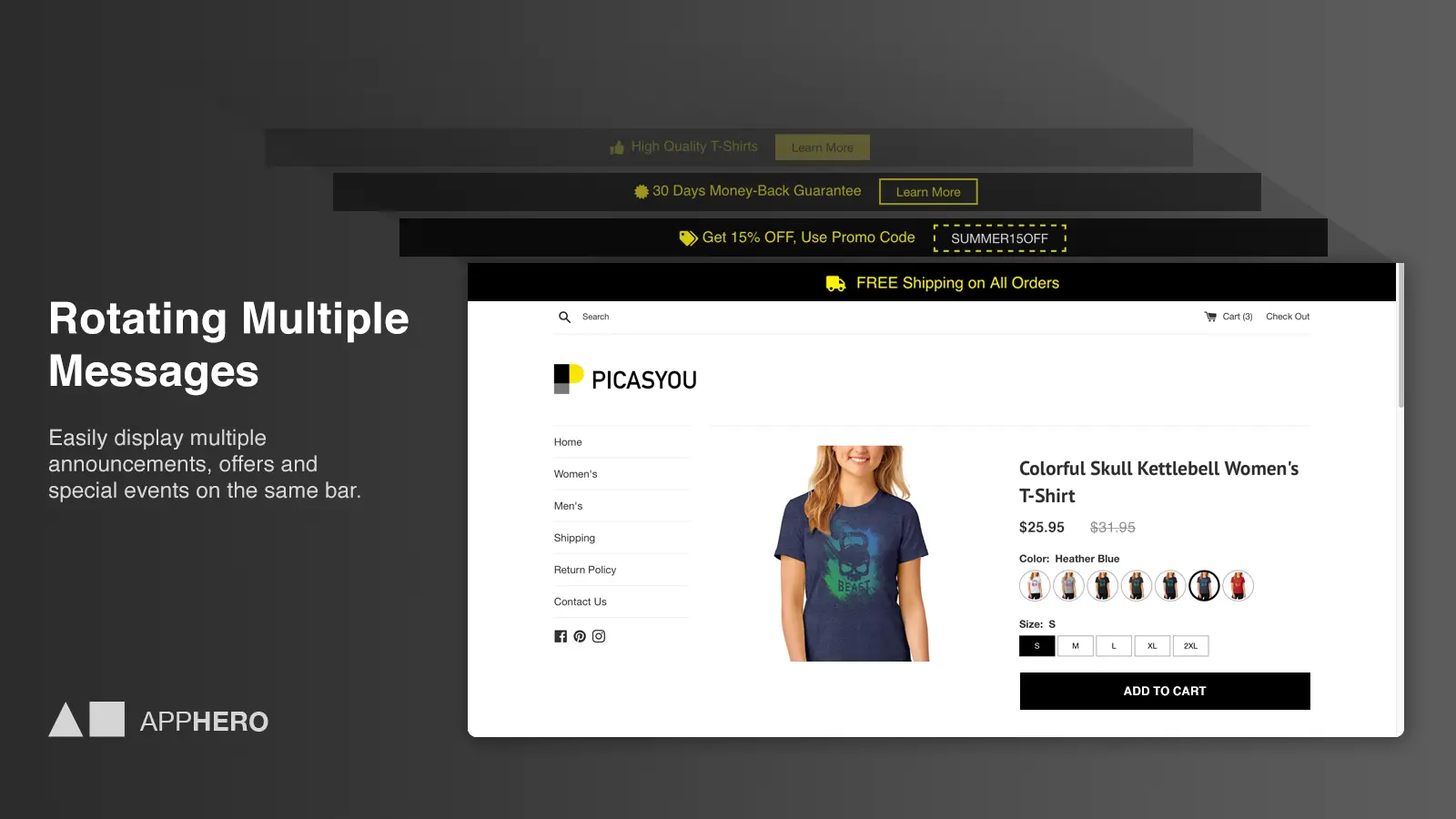 You can also place the bars at the exact location you want. The app works on any device or screen resolution. This makes it fully responsive.
Finally, there are no restrictions on using the app. You can have as many visitors or sessions for the announcement bars at no extra cost.
Rating: 4.4/5 (99 reviews)
Pricing: Free

This is one of the most useful apps for any Shopify owner. You can use all of its features without any fee and coding experience. You can freely change Shopify announcement bar color, style, font size, and position.
After setting up the app successfully, a free shipping announcement bar will be displayed on top of your website for customers. Offering free shipping is a helpful way to increase sales and convert existing traffic.
This app also allows you to set a cart goal, where the user will get free shipping when a specific cart target amount is reached.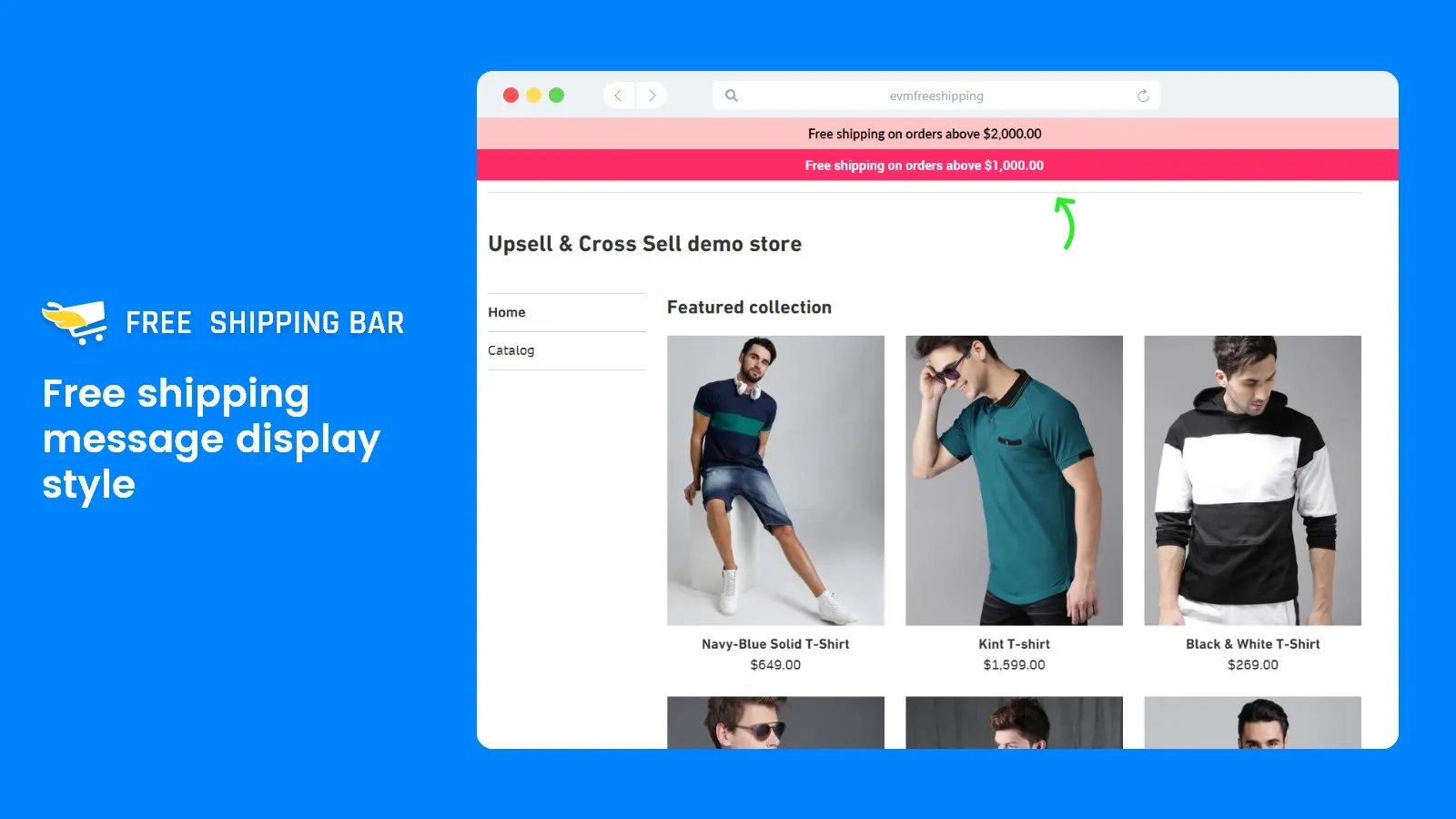 Rating: 4.8/5 (111 reviews)
Pricing: start from $8.95/month (90 days free trial)

Over 6,000 Shopify businesses chose SpurIT's Free Shipping & Hello Bar App as the best notification app. The app operates as follows: An initial message (welcome bar) will appear when a user first enters your store to inform them of any current promotions (such as buy three get two free, spend over $50 to get a gift or free delivery, etc.).
When the consumer adds items to their cart, the information displayed on the bar changes to reflect their payment and remind them of what else they need to add to their cart in order to obtain the incentives. When the customer has added enough items, a final message will appear alerting them that they are now eligible for the incentives.
Rating: 4.6/5 (29 reviews)
Pricing: $4.99/month (free plan available)

This app allows you to add beautiful announcement bars to your online store to notify your customers quickly.
You can schedule the announcements to be shown only when appropriate. For example, you can show them when you have a sale or get a free shipping weekend.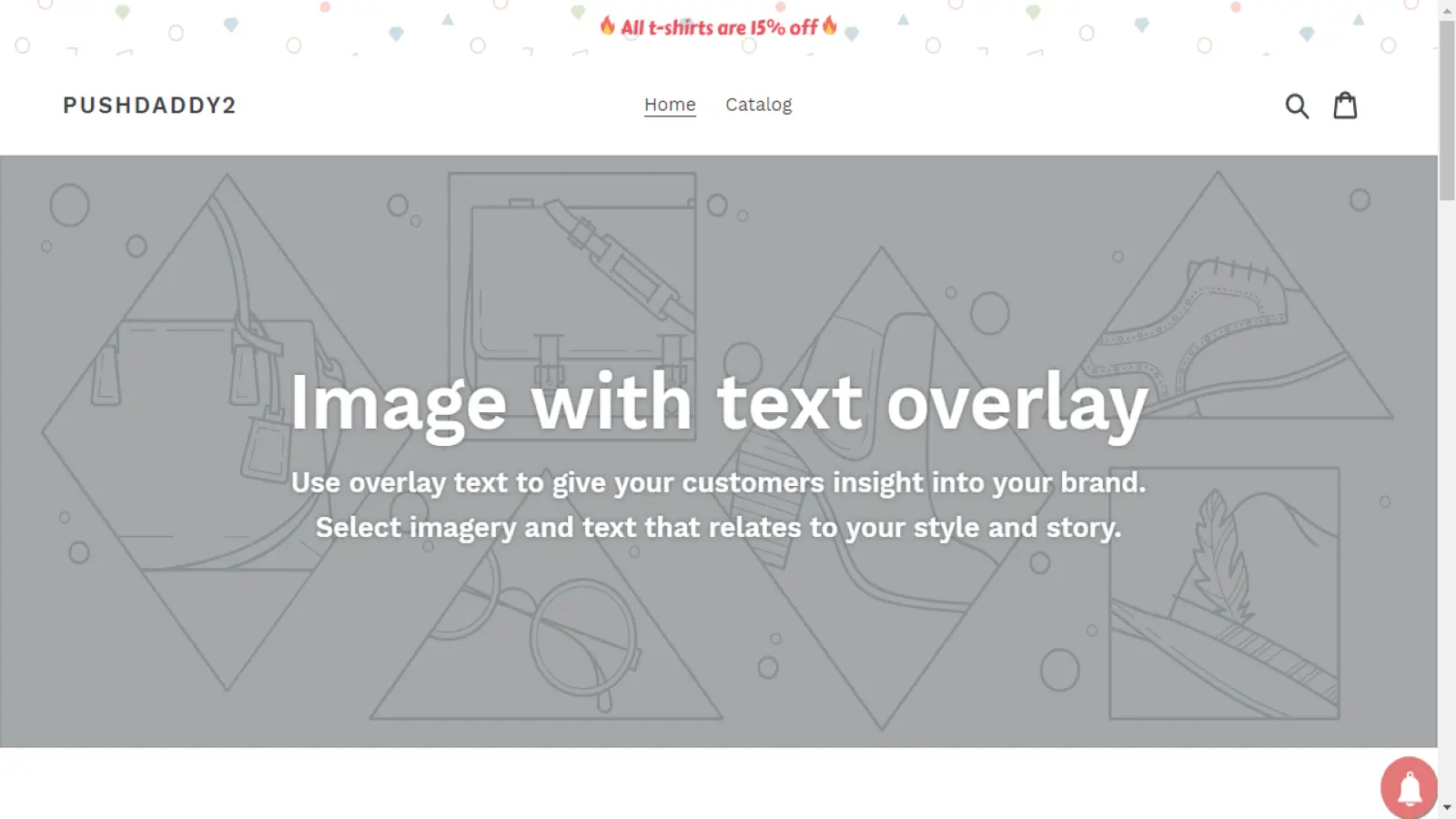 This app is effortless to install. No developer skills are required. However, if you have those, you can add functionality to the app.
Without those skills, there is still a lot of customization available, though. You can edit button animations, backgrounds, messages, etc. And all of these can be done with just a few clicks.
You can also geo-target your announcements so that only the customers in specific countries will see them.
Shopify announcement bar: FAQs
How do I add an announcement bar in Shopify?
Navigate to Online Store > Themes and then click Customize. If your theme has an announcement bar, Announcement bar appears in the section list or inside the "Header" options. Follow the documentation for your theme to add Shopify announcement bar to your site.
How do I change the announcement bar on Shopify Debutify?
Debutify theme is a free Shopify theme created to increase your online store's overall functionality and performance. For further detail, please refer to our Shopify Debutify theme review.
To change the announcement bar on Debutify, click the Announcement button under the Home page. Put a tick next to Enable announcement bar to make your announcement visible on your homepage. On the left or right message area, enter your promotion or other sales notification. In order to make changes, click Save.
What is the best announcement bar on Shopify?
As mentioned previously, you can see the best announcement bar on Shopify:
Final Words
Now you already know an impressive tool to improve conversions: the Shopify announcement bars.
It is time to check them out. Add a notification bar to your Shopify store right away to discover just how powerful the notification bar can be. Combined with other tactics like upselling, your profit and customer satisfaction might increase amazingly.
Remember to keep it in line with your brand identity and be mobile-friendly to achieve your goals.