Shopify Minimal Theme Review and Its Alternatives
There are several free themes available in the Shopify Theme Store. Each of them claims to give clients a visually appealing display that is also filled with helpful functionality. Minimal Theme is one of the most outstanding themes available in the Shopify shop.
What is Shopify Minimal Theme?
If you sell things online on Shopify, a Shopify minimal template is ideal! Minimal Shopify theme is similar to a standard Shopify theme, except it contains less functionality and is intended to be utilized with limited resources. Especially, Minimal is an unpaid theme generated by Shopify.
It is considered one of the most popular themes with a flexible and broad layout. Furthermore, Minimal assists in the creation of a product-focused web design by keeping components to a minimum with lots of white space, allowing your items to sparkle. That is why this template has become one of the best options for an abundance of new companies.

Minimal Theme Styles
Each theme has a variety of styles from which to choose. Styles present various color schemes to meet the desired aesthetic. They may also provide several functionalities that will assist you in creating an ideal online marketplace.
The Shopify Minimal Theme is available in three different styles: Vintage, Fashion, and Modern. Each of them has a distinct color palette compared to the others.
They have a unique charm while maintaining the presentation tidy and clutter-free. They are also different in terms of what can be displayed on the site.
Vintage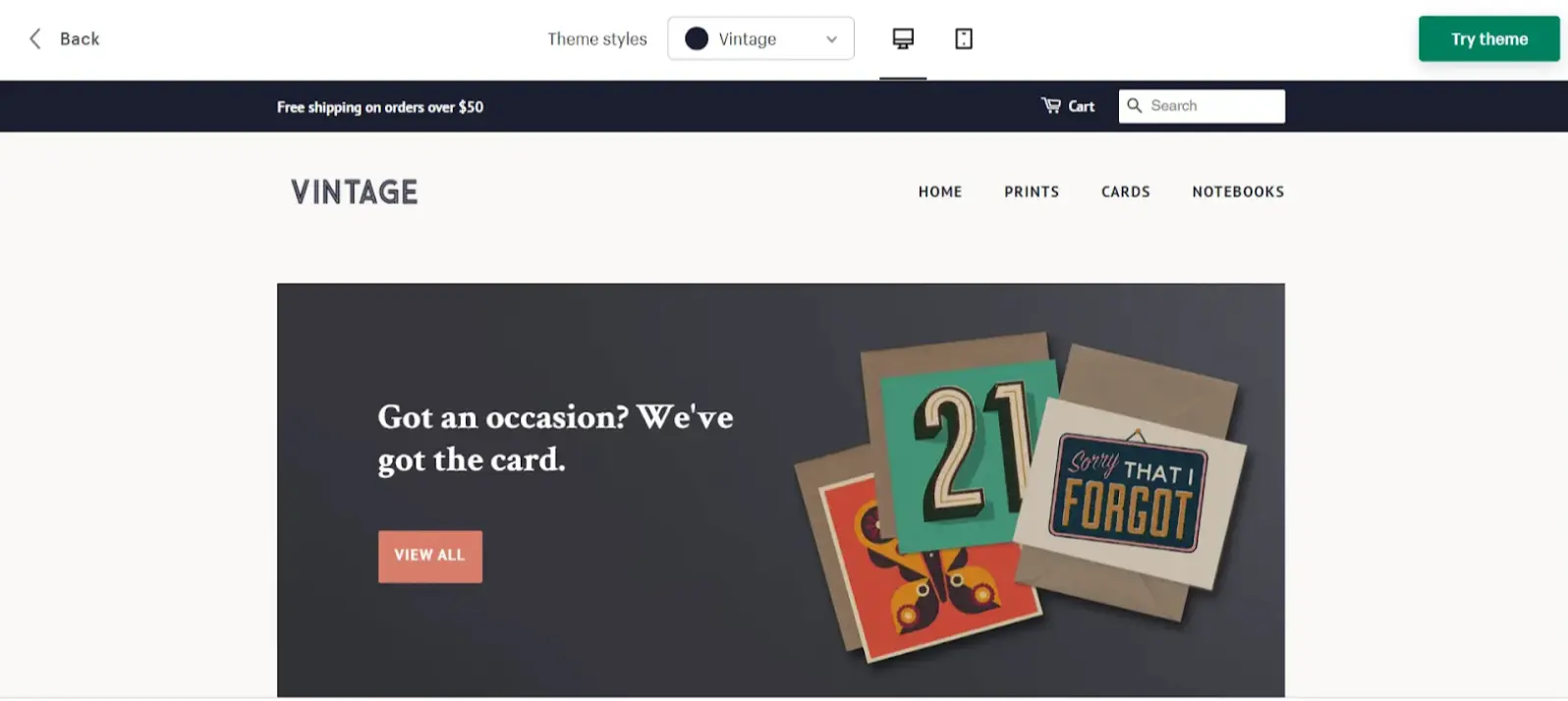 The Vintage style has a classical feel with a dark blue tone that has slightly warmer tones than the other two styles. The typeface has a traditional vibe to it, and the font color is warm. The backdrop is an off-white color.
Sliders are positioned at the top of the webpage's body. These sliders would certainly capture your attention. It is the ideal place in business for posting announcements and promotions.
There are two rows of items below the blog. You may place the highlighted product at the bottom of the template. This design works well for small to medium-sized product offerings.
Fashion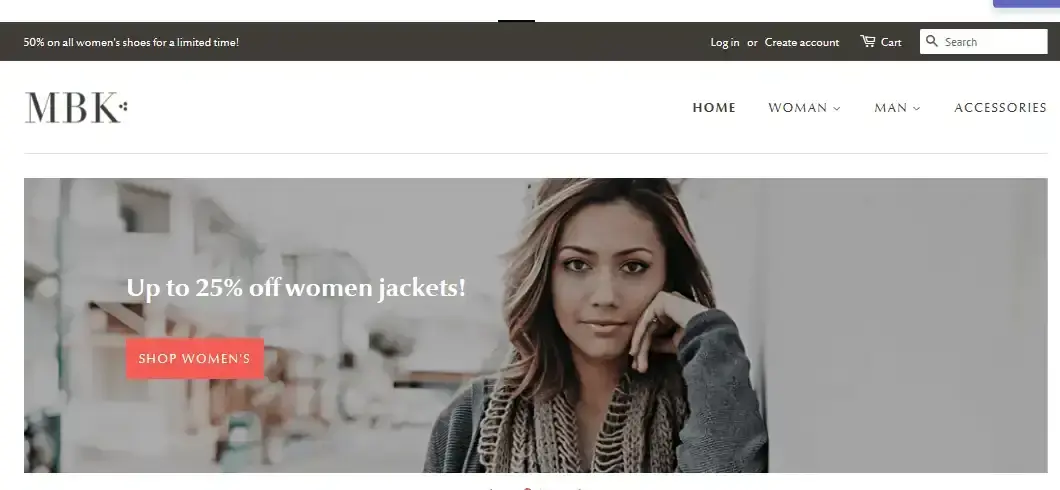 If you are selling clothing and accessories, this style would be ideal. The minimal Shopify theme has a simple structure and a more neutral colour scheme. It possesses a more complicated typeface and color palette. The backdrop is plain white.
It permits you to promote your items using collections. It offers huge sliders for inserting larger photographs. This layout could be more appropriate for shops with fewer product offerings.
Modern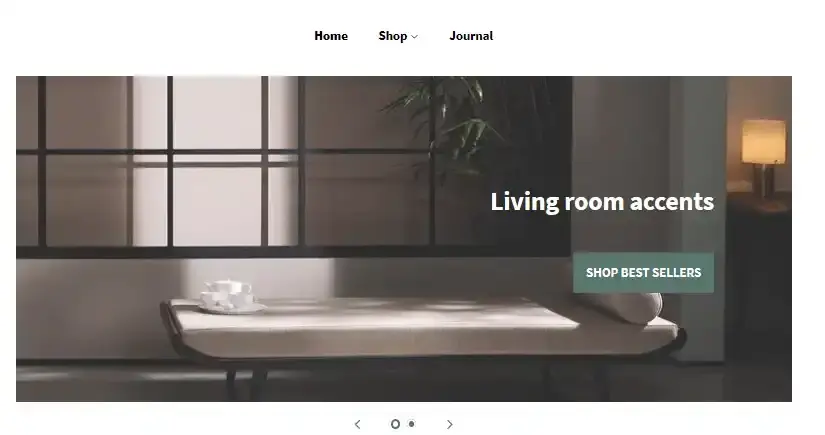 The Modern style combines the features of Vintage and Fashion styles. This style owns olive undertones and brings you a more earthy feel.
It doesn't have any extra room for the blog because the attractiveness of this layout is mainly visual. The slider is smaller, and the extra room lets you display your collections to their maximum advantage.
A total of eight collections can be uploaded. This would be appropriate for businesses that provide a wide range of items.
Vital Features of Minimal Theme
Home Page Video
One of the relatively few templates that permits you to embed a video directly on your home page is Shopify Minimal theme. This will assist you in setting up an amazing shop layout for your online store.
Businesses may use this functionality to their advantage by implementing video marketing methods such as demonstrations or brand videos. It is also an efficient way to advertise your business to shoppers.
You just have to put a link to your YouTube or Vimeo clip, which you can then post on your webpage.
Convenient Slideshow
Slideshows enable you to convey a large amount of information at once while keeping your shop's interface clean and beautiful. You can quickly display your best-sellers or new goods.
You may customise the slideshow function by attaching photographs or banners. This feature also permits the photos to be clickable for ease of accessibility.
The seller may benefit from this with the appropriate plan and by ensuring that the slide does not distract from the items.
Useful Product Filter
When you utilize this template, you can create filtering tools that will assist your consumers to narrow down their searches. Additionally, you may also customise how the search results are filtered down, such as by brand, cost, date, and other categories.
If you provide skincare items, the client merely needs to tick packages, such as Estée Lauder and Clinique, and these items from these brands will be displayed in your online shop.
Product Image Zoom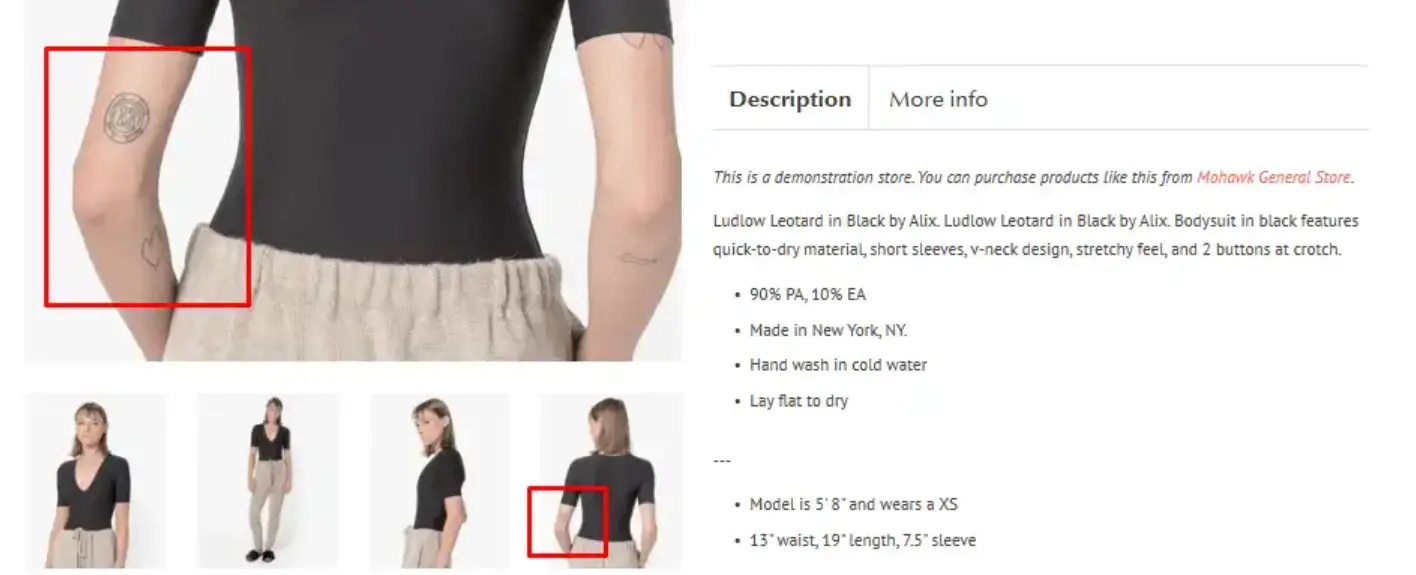 The consumer can zoom in on an image by hovering the mouse over it with this function. It enables clients to check the item more conveniently before purchasing it.
This is an extremely useful tool for stores whose items highlight design. Customers may have the opportunity to examine any details and appreciate brilliant craftsmanship or manufacturing by using the zoom-in feature.
It also contributes to the authenticity of some items.
Show Related Products
An effective marketing strategy is to display items that are related to what the client is already looking at. With Shopify minimal theme, your shop will automatically display recommendations, showing your consumer that he has various possibilities.
You don't have to manually search for relevant items to link to your store because this tool performs it for you.
This functionality would be useful for moderate to big inventories.
Who Should Use the Shopify Minimal Theme?
Newbies: Essentially, anybody could begin using the Minimal theme. As previously mentioned, its basic pattern is what may assist with the shop's development and customization procedure.
Minimalists: If you prefer products to be simple and elegant, Minimal is a good option. The title says it all: you can obtain the most basic yet sophisticated look for your eCommerce marketplace with the theme.
Customer Feedback
The Shopify Minimal theme has gotten mainly positive feedback. It earned an overall evaluation of 83% positive reviews. It has emerged as one of the most popular Shopify themes. This theme is used on over 15,000 websites.
A positive comment claimed that the theme assisted her in improving her speed score. Another review said that any concerns with the theme were immediately handled by expert help.
One reviewer complained that the theme is really not mobile-friendly. Other comments said that the social network icons were replaced with numbers and that some colours were not displayed on the site.
Both difficulties may be readily addressed by ensuring that the uploaded material is appropriate for the theme. Any comments about the theme should be sent to the Shopify group.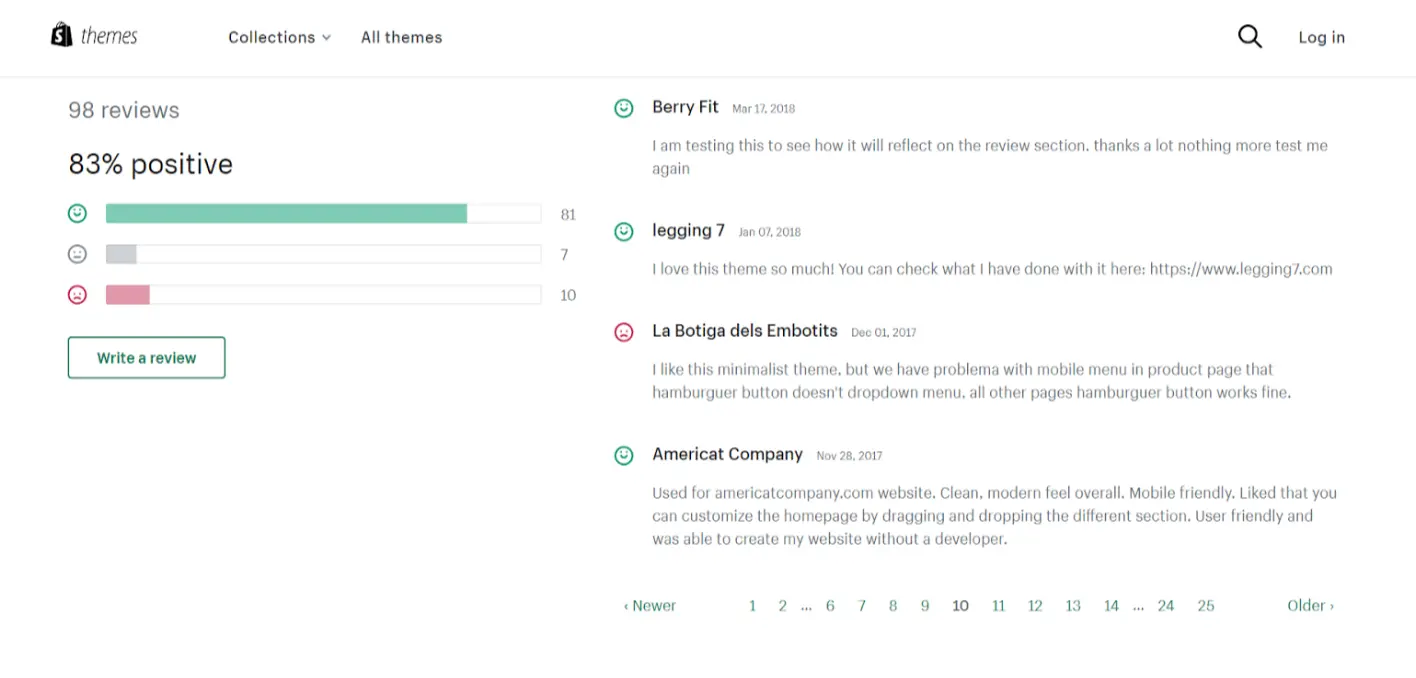 What is lacking in the Minimal Theme?
You cannot have complete control over the design of your web store. You cannot use a lot of customization options. The Shopify minimal theme concentrates on simplicity. This template is inappropriate for you if you intend to be able to customize or promote additional goods.
It is probable that the appearance of your store will be slightly similar to other stores. Consumers may associate your shop with their unpleasant experiences with other shops with a similar design and vibe, which offers certain hazards.
Although its available functions are nice, there aren't a lot of them. There are just a few navigation tools available. A sidebar is one such tool. As a result, if the inventory is huge, it will be harder to find items.
Top 5 Shopify Minimal Theme Alternatives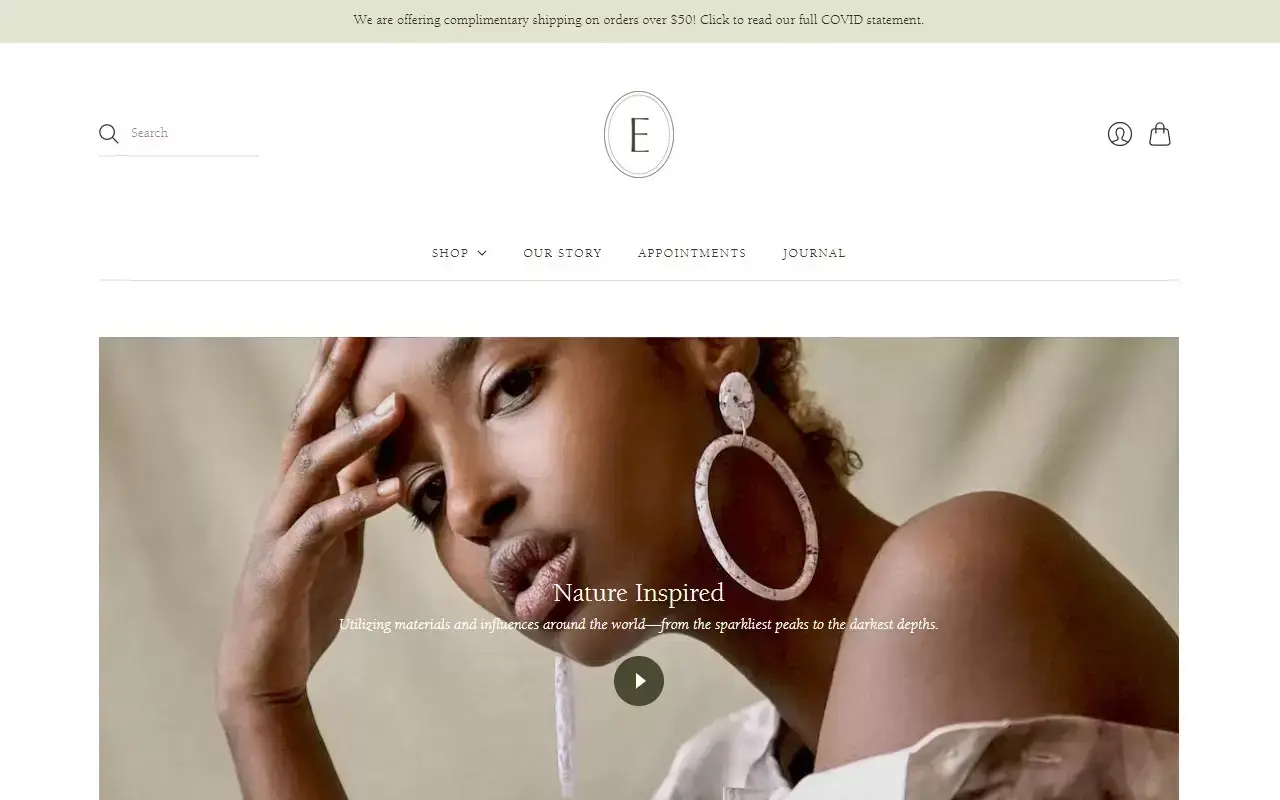 Editions is a basic and expansive Shopify theme that enables you to create high-quality online stores with a concentration on highlighted items. This minimal theme has simple navigation and filtering, making navigating through it wonderful and simple.
This theme is suitable for any industry, but it is especially well suited to non-profit organisations and physical shops looking to boost their sales through eCommerce. Image galleries, item clips, and high-resolution images are also included in Editions.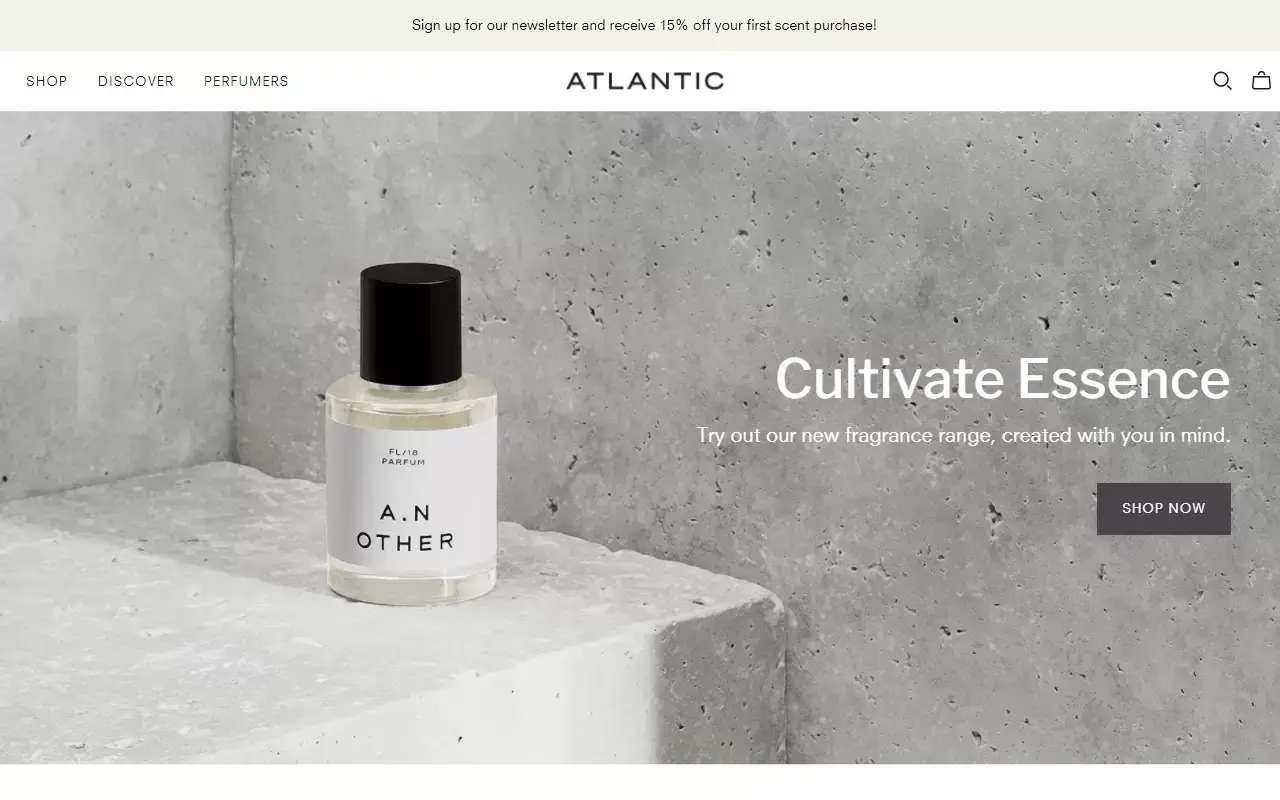 Atlantic is a magnificent Shopify theme that allows you to present your items with a variety of distinctive features, including live searching, visual zooming, and a multi-column menu. It has a classical and minimalist style that makes your page fascinating to visit.
This minimal theme is ideal for growing your online business and is intended to manage extensive product catalogs. Furthermore, Atlantic is lightning fast, ensuring a quick purchasing experience for your consumers.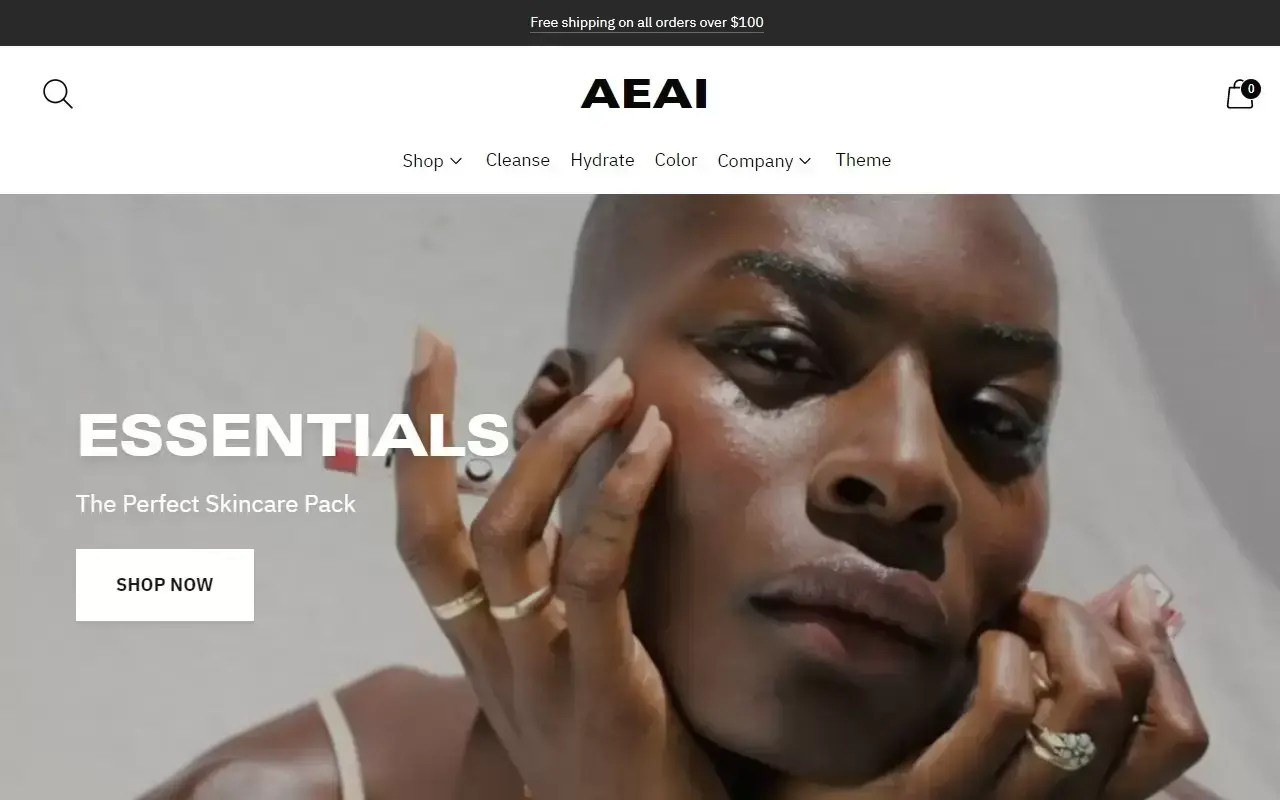 Spark is a fabulous Shopify theme for providing high-quality clothes, accessories, or company supply websites. It has a simple setup and a few stages that enable a speedy launch.
Another significant attribute of this template is that it is created for high-volume retailers, thus it can efficiently manage a huge number of transactions in a shorter period of time. Besides that, Spark enables individuals to register for your newsletter in order to stay updated immediately.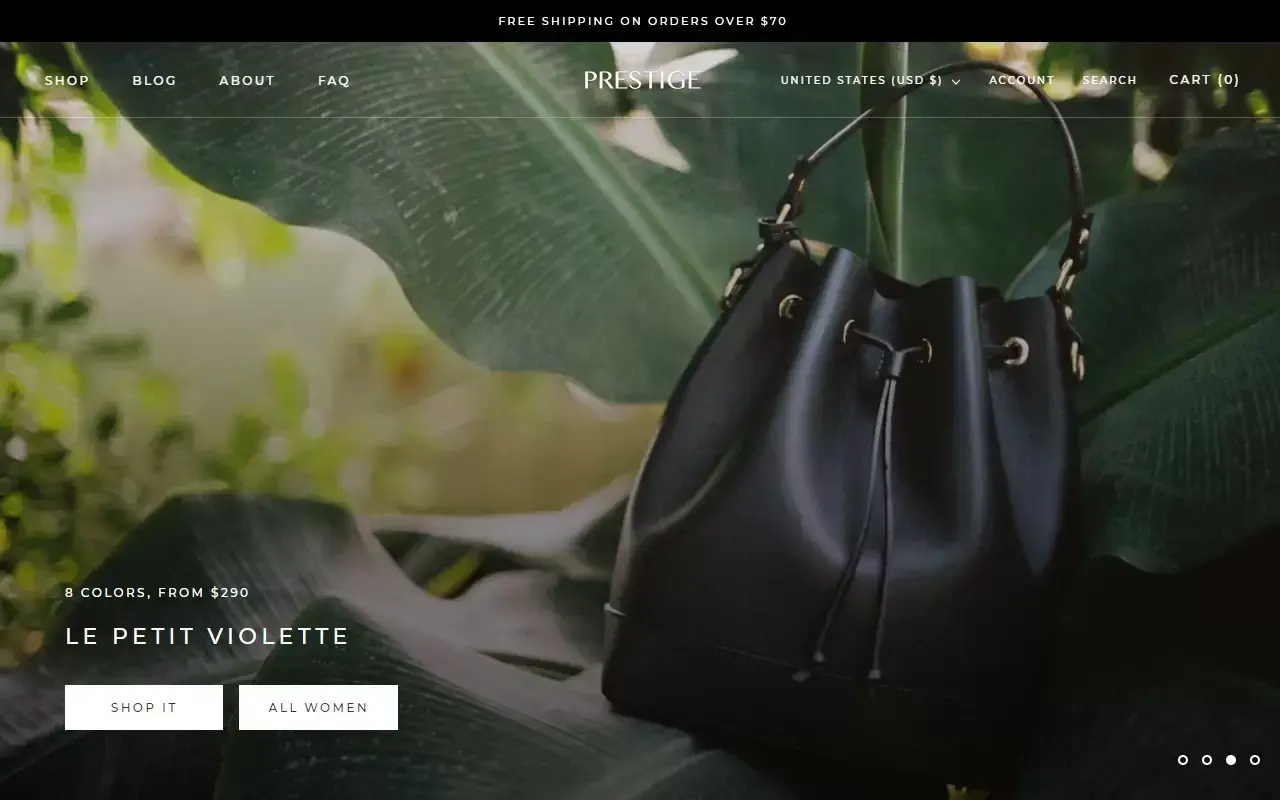 Prestige is a visually appealing Minimal Shopify theme that allows you to artistically promote your items by providing diverse product media display choices like image layering, videos, and carousels.
This Shopify theme has been meticulously created to give your online business remarkable visual appeal. Furthermore, Prestige supports drag-and-drop, helping you to alter each aspect of your website without entering a single word of code.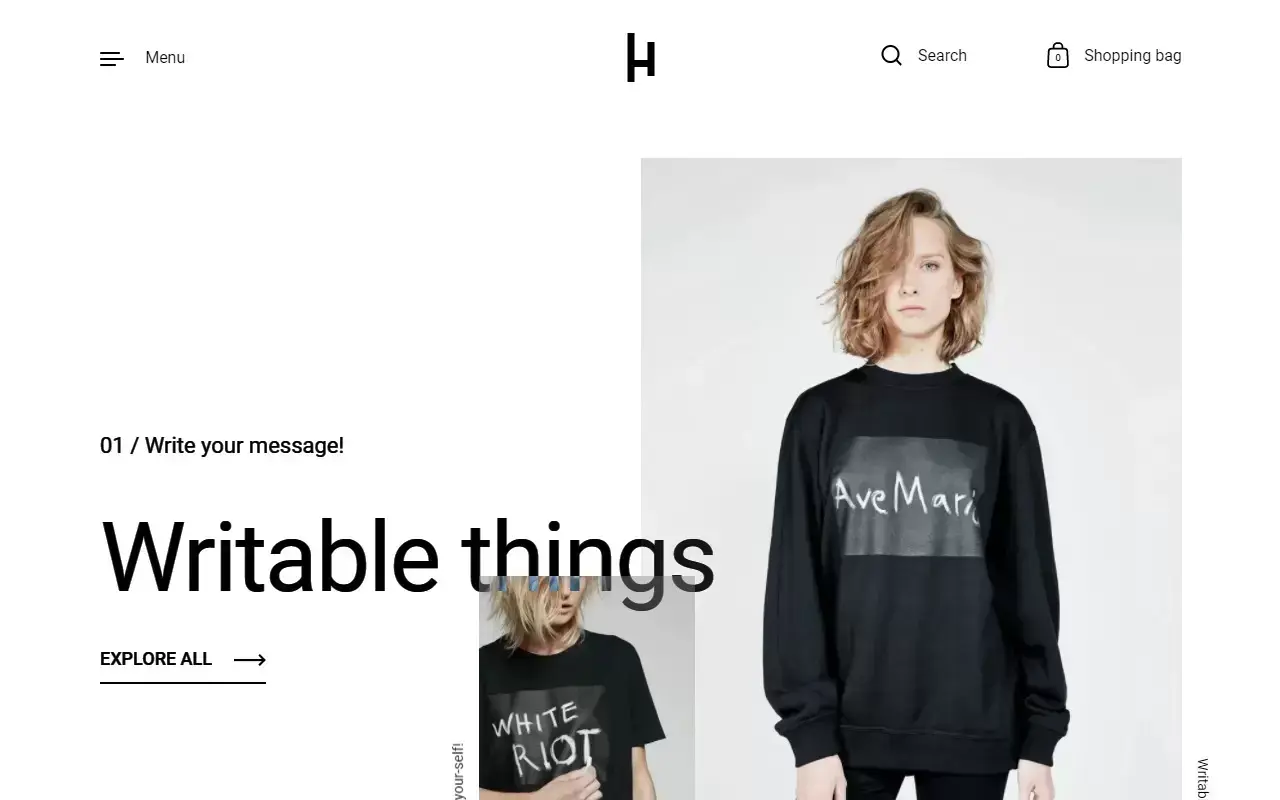 The Highlight theme has drag-and-drop segments and blocks that allow you to design unique pages even without coding. This Shopify minimal theme comes with adaptable and well-designed blocks for clips, images, and items.
Highlight lets you create an FAQ section to provide your clients with as much detail as possible. Besides, this theme enables customer feedback, which is crucial for boosting the trustworthiness of your store.
Conclusion
Although Shopify Minimal Theme concentrates on simplicity, this is one of the considerable free themes available. If you're establishing an online store and desire to develop your store rapidly, the Minimal theme is perhaps the best option.