Best Oberlo Alternatives for WooCommerce
Starting a Shopify dropshipping business with a dropshipping app like Oberlo is far easier than when you do your entire tasks manually. But what can replace Oberlo if you like to run a dropshipping store with WooCommerce?
The birth of Oberlo has made dropshipping a more enjoyable and relaxing experience. Unfortunately, Oberlo only works with Shopify, so you need to use other apps like Oberlo for your WooCommerce site.
This article will show you the best Oberlo alternatives for WooCommerce and why we recommend them.
How to Choose the Best Oberlo Alternatives for WooCommerce?
All the plugins mentioned below can be seamlessly integrated with your WooCommerce sites. Despite your industry, these plugins help you streamline your dropshipping store. Here are some of the key features that you often see in the best Oberlo alternatives for WooCommerce:
Quickly import selected products
Manage your imports directly in the WordPress dashboard
High compatibility with all plugins and themes
Integrates easily with WordPress and WooCommerce
With all that said, let's get started and discover what these plugins are and which Oberlo WooCommerce alternative you should use.
The 10 Best Dropshipping Oberlo Alternatives for WooCommerce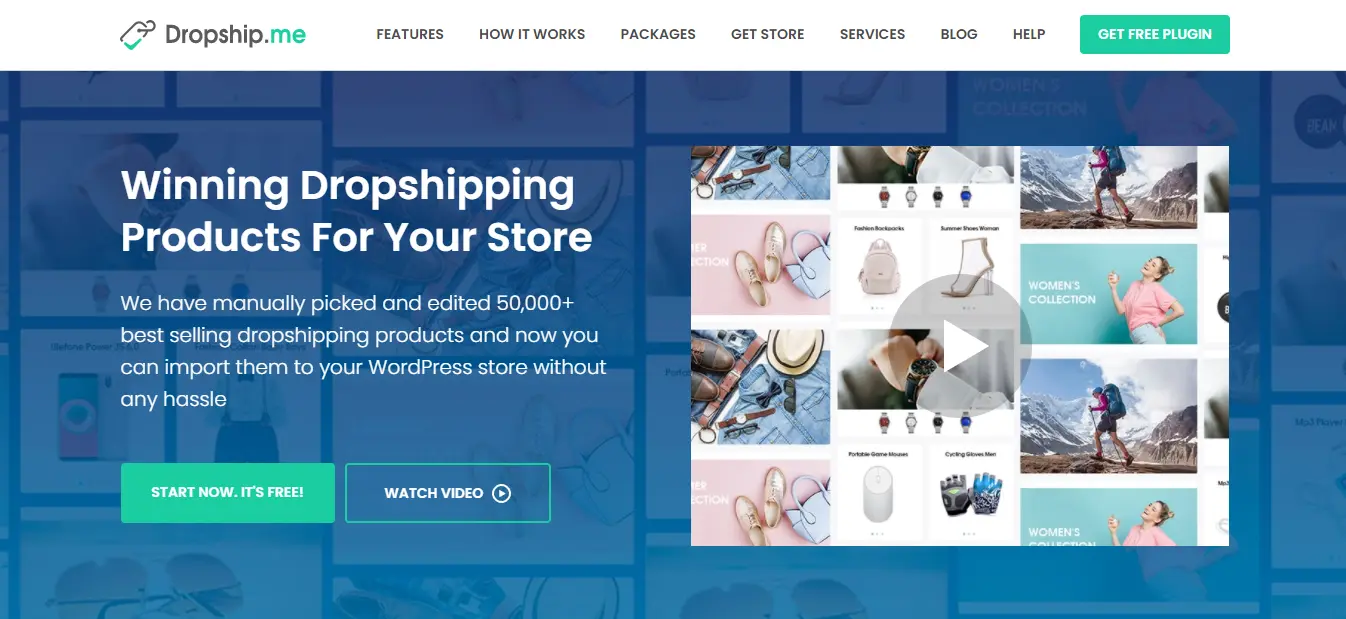 DropshipMe is one of the most popular Oberlo alternatives for WooCommerce dropshipping sites that can be integrated seamlessly with WooCommerce and WordPress.
It offers over 50 000 products from AliExpress, a popular Chinese eCommerce store, that you can import into your WooCommerce stores without hassle.
You can use this plugin on your online store and start selling prepared products right away.
This plugin is one of the most reliable solutions. It is just like an Oberlo WooCommerce version. You will not need to research before you start selling its products to your buyers.
All the products listed are hand-selected by experts and added to the list with professional titles and images.
You can search for the products you want with its search bar and import them into your online store with just one click.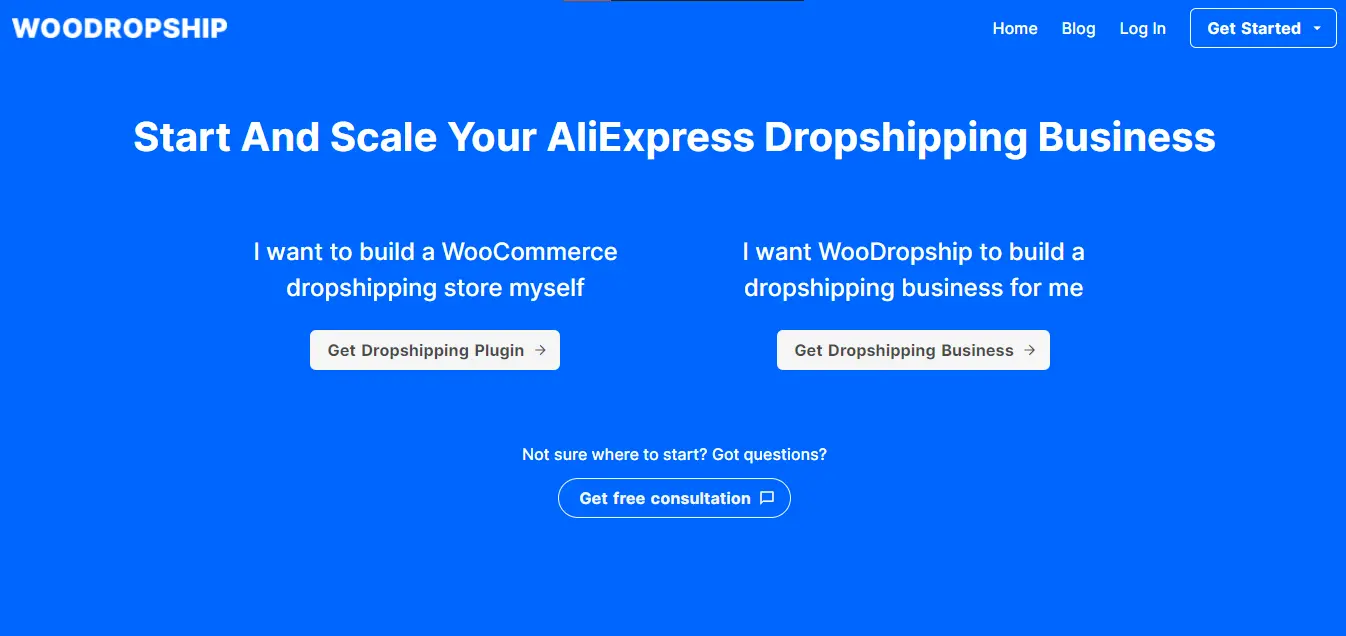 WooDropship is another excellent Oberlo alternative for WordPress that allows you to sell any AliExpress product on your WordPress website with ease.
All you have to do is integrate this plugin with WooCommerce and grant WooDropship access to your online store. After that, you can start selling its products right from your existing store.
This plugin works with all advanced plugins and modern themes. You can integrate it with your existing store or a brand new one, whichever is suitable for you.
You can use a Chrome extension to import its products into your store. This method makes everything faster and simpler for you and saves your time a lot.
Also, it allows you to edit product details to match your branding requirements.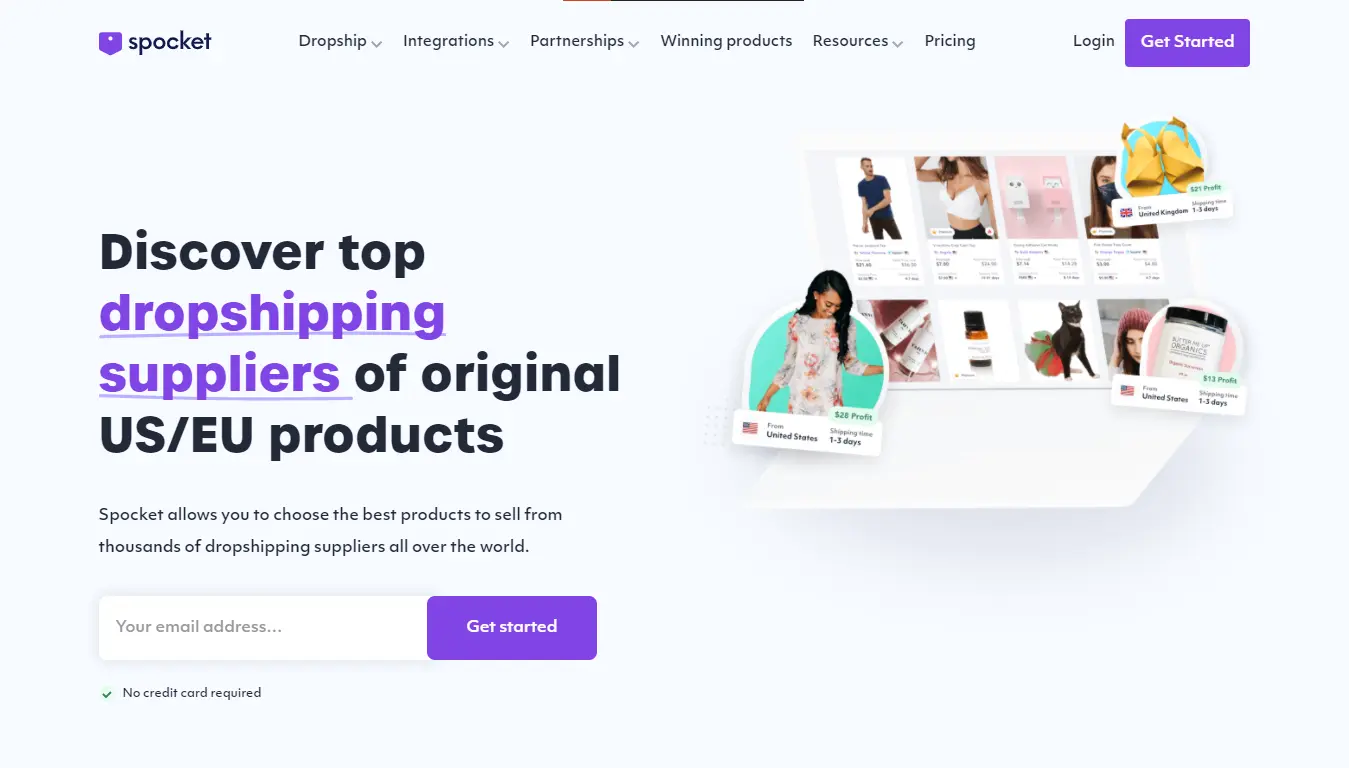 Spocket is one of the best Oberlo alternatives for WooCommerce for creating a trustworthy and successful dropshipping business.
This plugin allows you to try out its listed products before you start selling them to your buyers. You can choose your products from over 1000 different dropshipping suppliers from around the world.
Testing the product on your own will help you understand what you are selling. You can turn down products that you think are not good enough, too.
If your business is based in the United States, your deliveries can be lightning fast. That is because about 60% of its products are based in the United States.
Also, you can sign up for free without needing to add a credit card.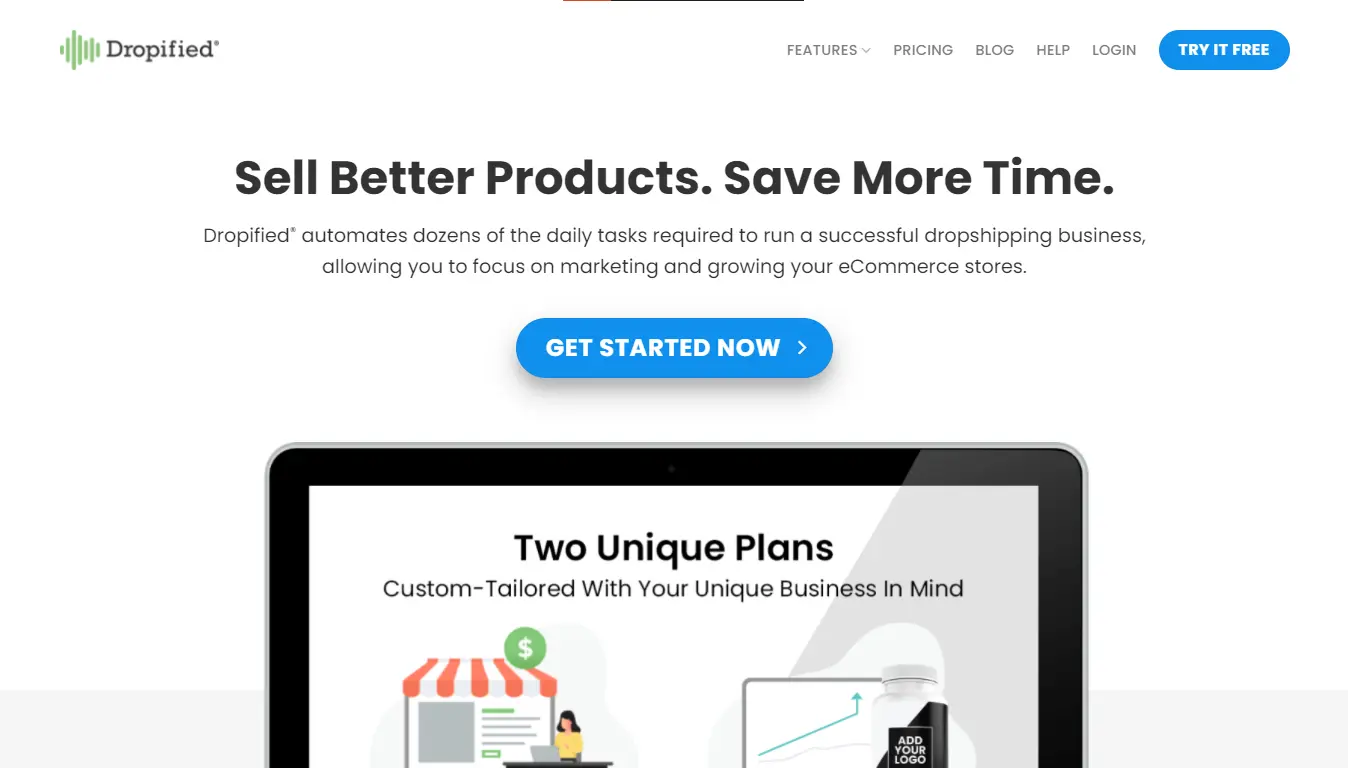 Dropified is another great alternative to Oberlo that can be integrated with WooCommerce. This plugin is super powerful and comes with some of the most advanced features to help your dropshipping business succeed.
With Dropified, you do not even need to search for products individually. It will inform you every time it has a new product. You also receive notification of the price change.
You can add products to your WooCommerce site with just one click. To ensure that you do not sell out-of-stock items, it will automatically update your inventory level.
It even allows you to track your shipment. Hence, you know where it is and whether it gets to your customers in time or not.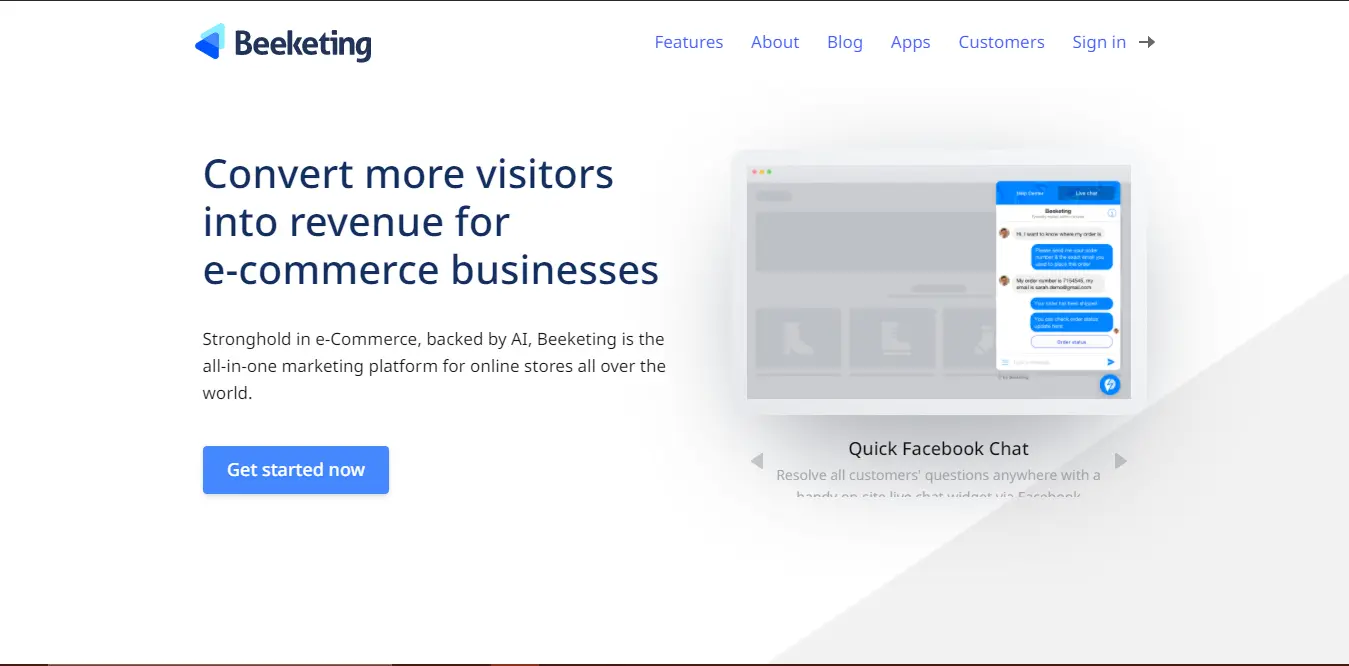 Beeketing is a WooCommerce extension that makes it easy to increase your store's sales. With this plugin, you can use several features to increase your sales.
It comes with a shopping cart countdown, Facebook chat option, and coupon codes to encourage buyers to buy your products.
This plugin integrates with your WooCommerce store in less than half a minute. You can also monitor real-time reports and optimize the performance for better results.
Ezusy is your best Oberlo Aliexpress alternative if you want to import AliExpress products into your WooCommerce store. With this plugin, you can easily customize your products before adding them to your store.
Besides, you do not have to place orders on AliExpress manually. It already does it for you.
It also informs you about price changes and product updates. And you can start selling your products in just three easy steps.
First, connect your store to Ezusy. After that, you can import the ones you want to sell. Finally, push them to your store.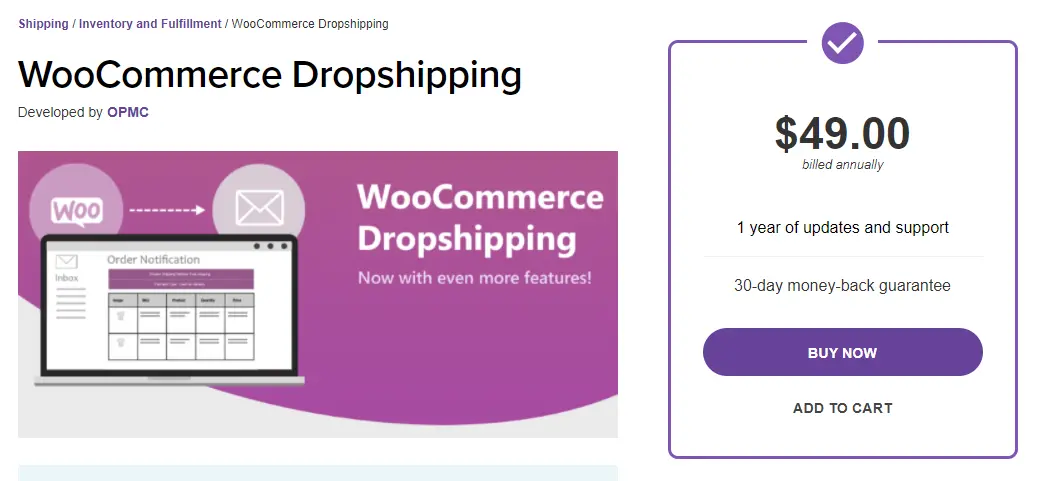 WooCommerce Dropshipping is a great store management tool that makes everything related to dropshipping simple.
You can use this to manage your store, stock inventory, notify suppliers about purchases made through your store, and more.
It allows you to group your products under different categories based on vendors, too.
If a product is purchased, your supplier will be notified automatically by email. Also, you can create packing slip PDF files for your buyers. This file can be attached to the newsletter when the purchase is made.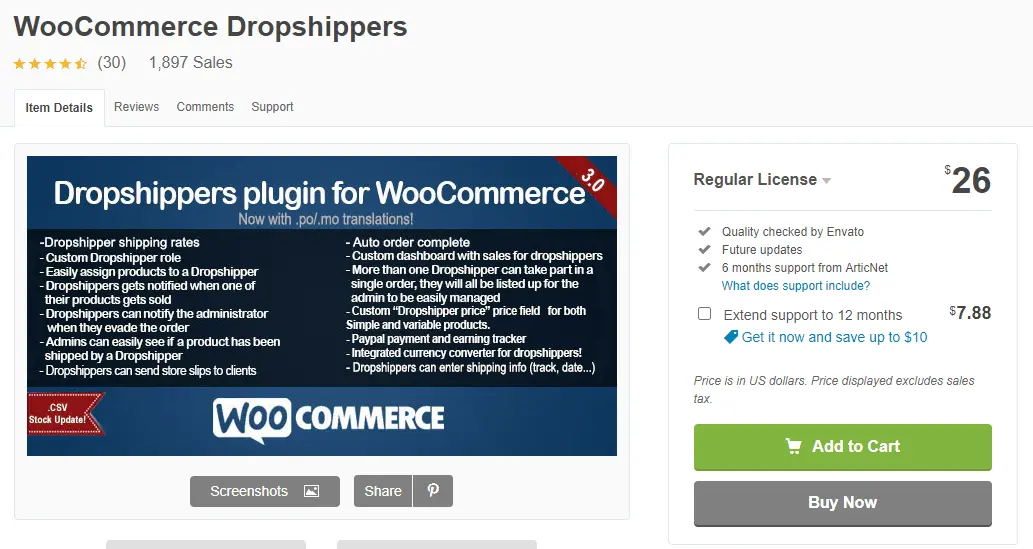 WooCommerce Dropshippers is a feature-rich and fully functional solution for dropshipping business people that work flawlessly with your WooCommerce site.
This plugin allows you to manage your business efficiently right from the WordPress dashboard. It lets drop shippers send information about any shipment to the store administrator.
This plugin also supports PayPal so administrators can pay their shippers quickly. Also, you can track your sales from the admin panel.
It even allows you to track the shipment of a product and make sure the shipper delivers it on time.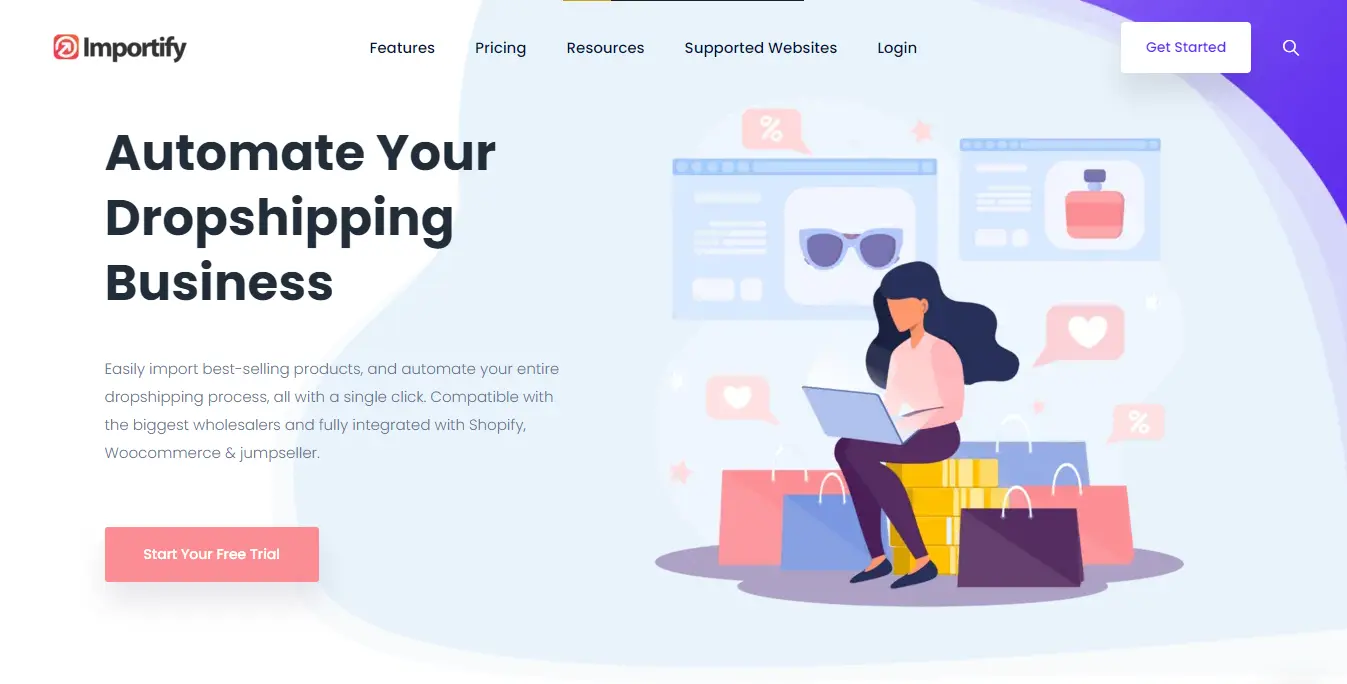 Importify allows you to import best-selling products from marketplaces into your eCommerce stores.
From there, you can easily automate sales, meet your requirements, and manage your WooCommerce sites without having to worry about where to store your products.
Importify is a user-friendly Oberlo WooCommerce version, making it a good option for newcomers who are not satisfied with tech software.
Furthermore, this solution is compatible with some of the largest e-commerce platforms and wholesalers, including AliExpress, Etsy, Amazon, etc.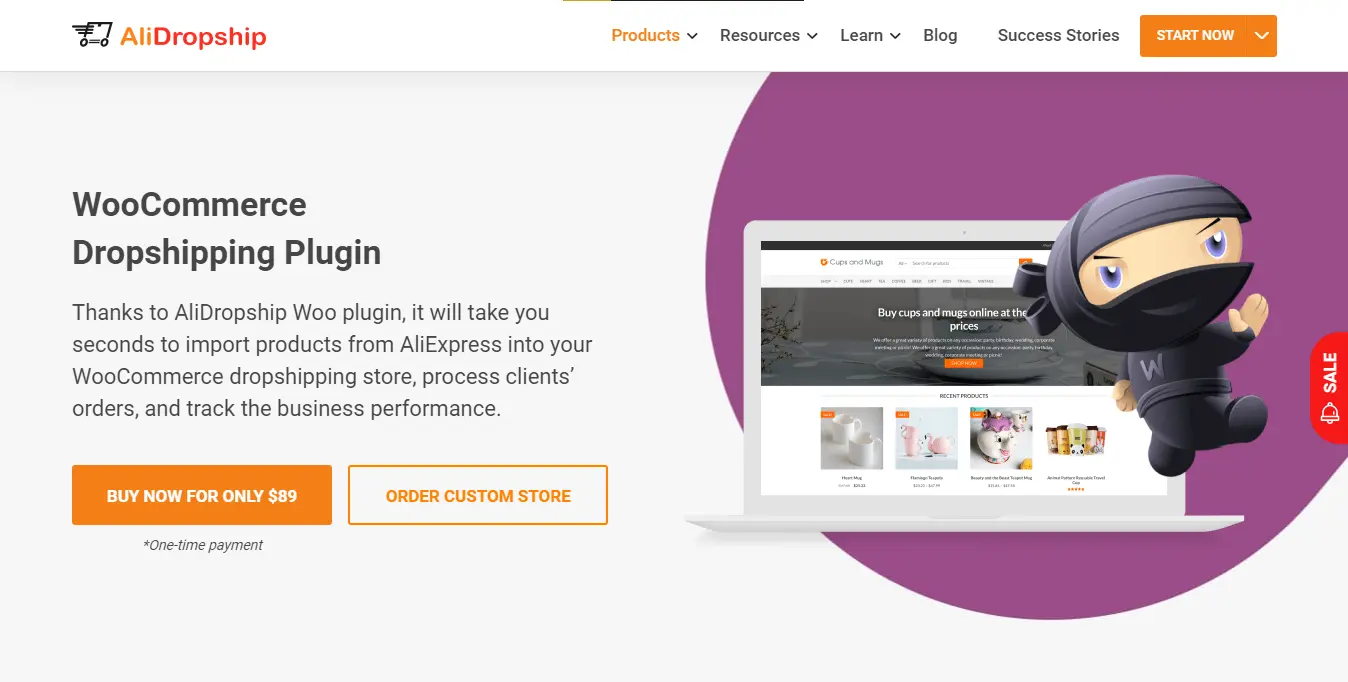 AliDropship Woo is a WooCommerce version of the popular AliDropship plugin, which is currently one of the best dropshipping WordPress plugins.
This version allows you to integrate seamlessly with AliExpress and import and fulfill products on AliExpress with ease.
With this plugin, you will have a semi-automated dropshipping business. That means it will handle the majority of your work.
Bonus: Ryviu - The Best Review Plugin for WooCommerce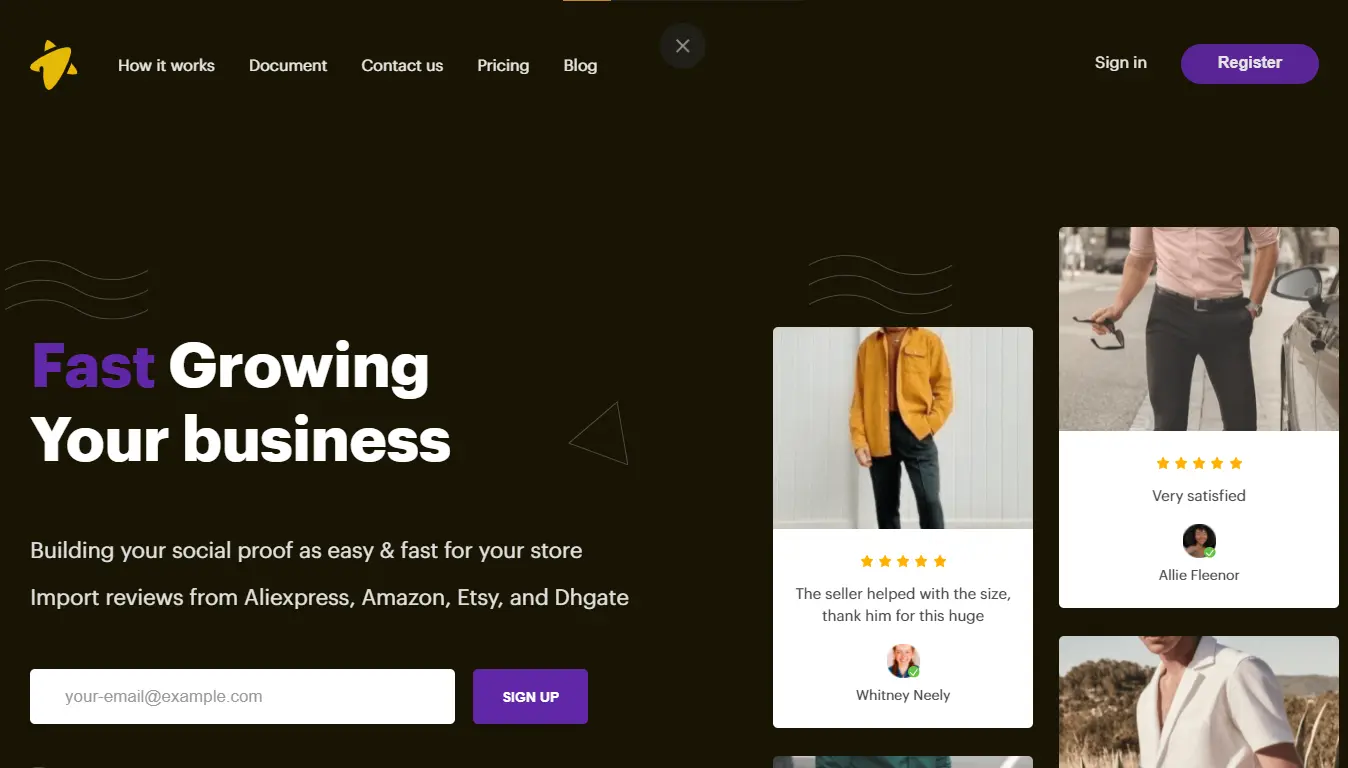 All the plugins above only help you import and manage products in your WooCommerce dropshipping store, but not customer reviews. And that is the aspect that every expert dropshippers and customers care about, as this is the fastest way to build trust with new customers.
With Ryviu, you can easily import your products' reviews from AliExpress, Amazon, Esty, DHGate, etc. So you do not need to gather reviews manually by yourself.
Also, you can show featured reviews as the best feedbacks to engage your buyers even more and earn more revenue. Furthermore, this review plugin enables you to get more product reviews with request review emails.
Final Thoughts
All the above options are working perfectly fine. But you cannot use all of them. You need to pick out the best Oberlo alternative that suits your business.
If you do not know where to start, we recommend trying DropshipMe or WooDropship first. For us, these are the best Oberlo alternatives for WooCommerce.
If you still have any problems, feel free to get in contact with us in the comment section below. We will reach back to you soon!