Benefits of Shopify: 9 Reasons to Choose Shopify
In today's digital landscape, having a strong online presence is essential for businesses to thrive. This is where Shopify shines as an eCommerce platform, offering a multitude of benefits for individuals and businesses alike. Shopify provides a comprehensive solution for creating and managing online stores.
In this article, Updimes will show you the benefits of Shopify and how it can help you get success in the competitive world of eCommerce.
What Is Shopify?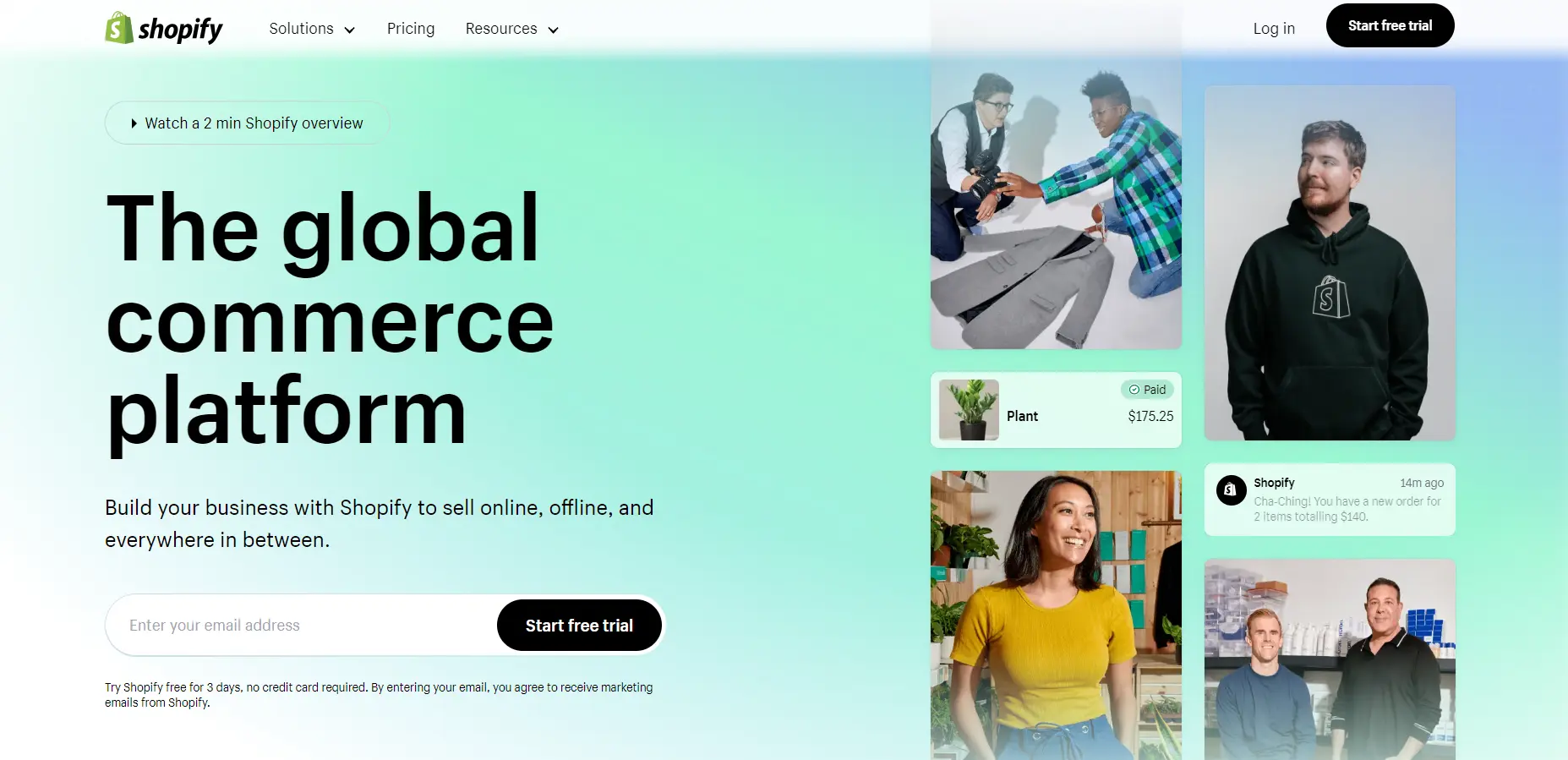 Shopify is one of the best eCommerce platforms, allowing you to create online stores and sell products or services. It offers a comprehensive suite of features to help you establish and manage your online businesses effectively.
With Shopify, you can customize the appearance of their stores, upload product catalogs, process payments, track inventory, manage orders, and handle customer interactions. The platform also offers various marketing and analytics tools to promote sales and gain insights into business performance. Shopify simplifies the process of creating an online store, making it easily accessible without extensive technical expertise.
Who Should Use Shopify?
Go for Shopify if you belong to one of the following groups:
Entrepreneurs and small business owners: Shopify provides a user-friendly interface that simplifies setting up an online store, making it suitable for individuals without extensive technical skills.
Retailers and brick-and-mortar stores: Businesses looking to expand their reach and establish an online presence can use Shopify to create an eCommerce website and sell products online.
Dropshippers: Shopify integrates with various dropshipping apps and platforms, allowing you to sell products without handling inventory or shipping. This makes it an ideal choice for dropshipping businesses.
Artists and creators: Shopify offers features that cater to creative entrepreneurs, such as customizable themes, POD apps and options to showcase digital products, and integration with printing services. They are ideal elements for artists to start their print on demand businesses.
Established brands: Large companies can utilize Shopify Plus, the enterprise version of the platform, which provides advanced features, scalability, and customization options to meet their specific needs.
Service-based businesses: Shopify isn't just limited to physical products. Service providers such as consultants, freelancers, and agencies can use the platform to sell digital services, bookings, and subscriptions.
Ultimately, Shopify suits anyone looking to start or scale an online business, regardless of their industry or product offering.
What Are The Benefits of Shopify? - 9 Reasons to Love Shopify
#1. Quick & Easy to Set Up & Use
Shopify is known for its user-friendly interface and intuitive setup process. You can create their online stores quickly, even without extensive technical knowledge. The platform offers a guided setup wizard that simplifies the process of adding products, customizing the store's design, and launching the website.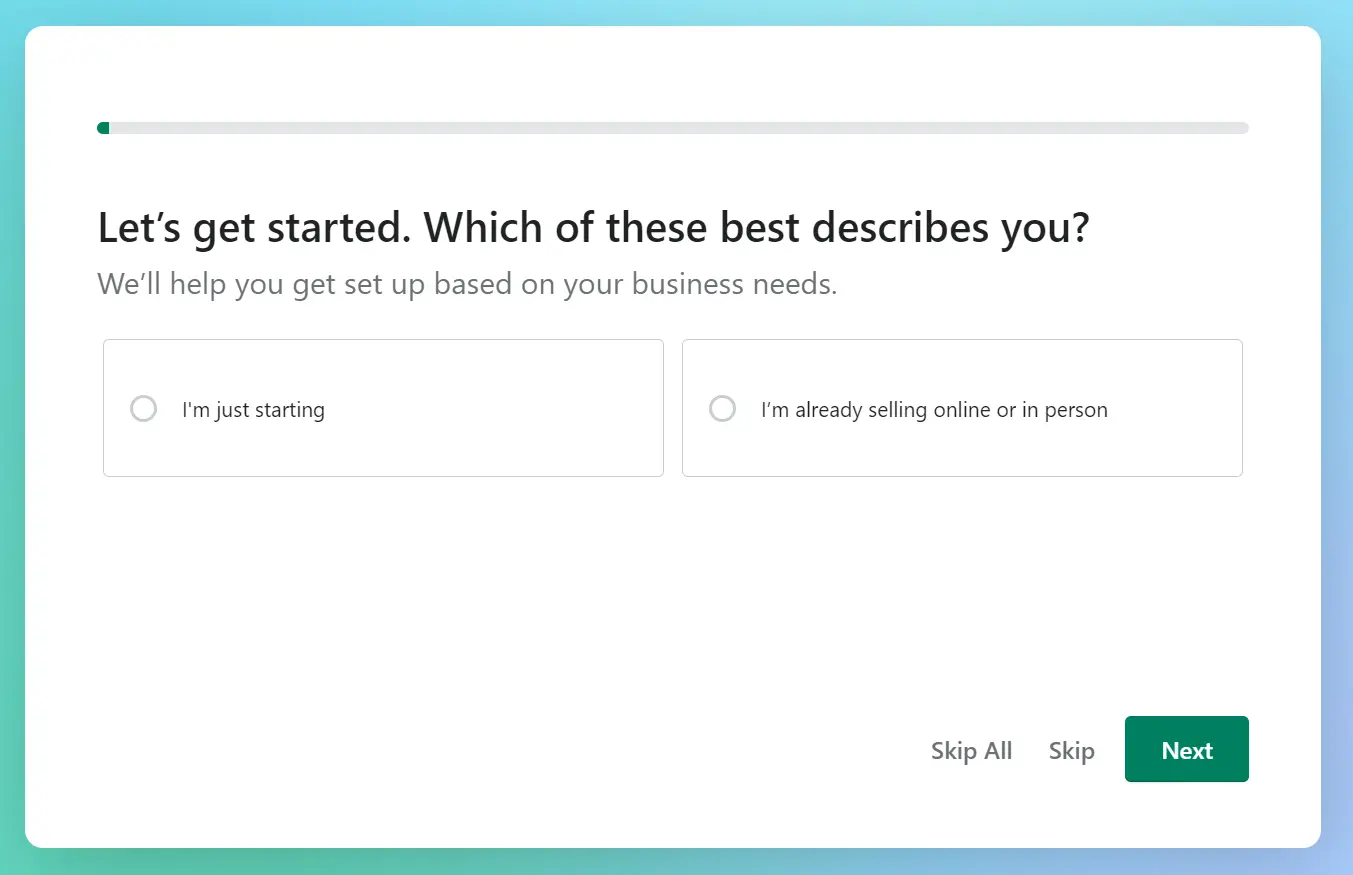 #2. Security and Reliability
When it comes to eCommerce, security is crucial. Shopify provides a secure and reliable platform, handling all security concerns, including hosting, data protection, and payment gateways. As a hosted solution, Shopify ensures that your websites are protected against hacking attempts, data breaches, and server maintenance issues.
#3. Incredible Marketing and SEO Tools
Shopify offers a wide range of marketing and SEO tools to help businesses promote their online stores. You can optimize your store's visibility in search engines through customizable title tags, meta descriptions, and URLs. The platform also provides features like discount codes, social media integration, email marketing, and abandoned cart recovery, enabling businesses to attract and engage customers effectively.
#4. Fast Loading Speed
In the online world, speed is crucial. Shopify is designed to provide fast loading speeds for a seamless shopping experience. This is achieved through optimized hosting infrastructure and content delivery networks (CDNs) that distribute content across multiple servers worldwide, reducing latency and improving page load times.
#5. Mobile Responsiveness
In the age of mobile commerce, having a mobile-responsive online store is essential. Shopify provides a range of mobile-responsive themes and templates, ensuring that your store looks and functions seamlessly across various devices, including smartphones and tablets. This mobile-friendly approach enhances the shopping experience and increases the likelihood of converting mobile visitors into customers.
#6. Flexible Customization
Shopify offers a range of customizable themes and templates, allowing you to create unique and visually appealing online stores. The platform provides a user-friendly editor, giving you control over their store's design, layout, and branding elements. Additionally, you can further customize their stores through HTML, CSS, and JavaScript coding for advanced customization options.
#7. Large Integration Options
Shopify provides a vast ecosystem of integrations and apps that extend the functionality of the platform. You can seamlessly integrate their stores with popular third-party tools and services, such as Ryviu review app, email marketing platforms, accounting software, inventory management systems, and more. This flexibility allows businesses to tailor their stores to their specific needs and enhance overall efficiency.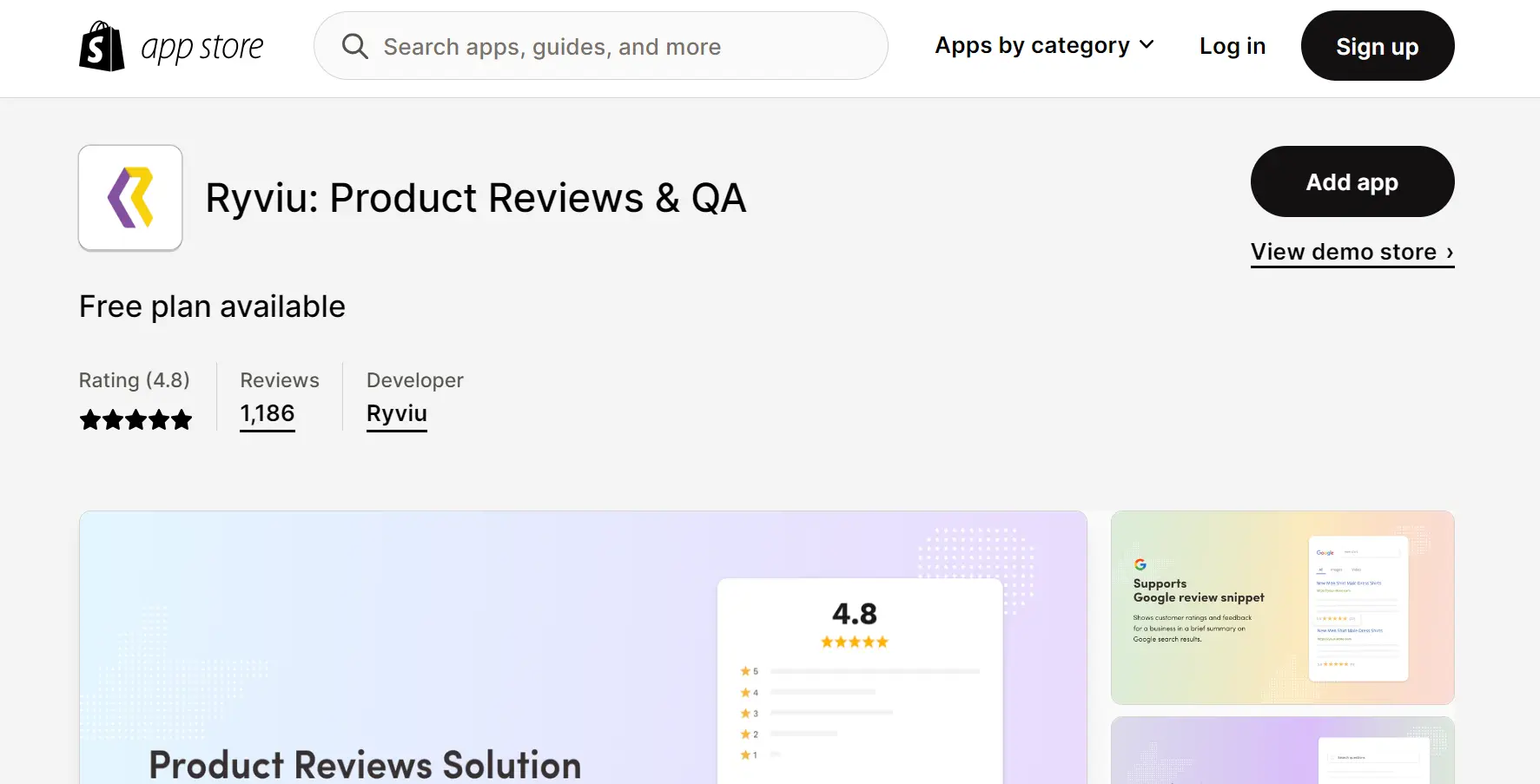 #8. SEO ready
Shopify is designed with search engine optimization (SEO) in mind. It provides powerful SEO features, such as customizable title tags, meta descriptions, and URLs. These elements help improve your store's visibility in search engine results, driving organic traffic and potential customers to your online store.
#9. No Tech Required
One of the significant advantages of Shopify is that it eliminates the need for extensive technical knowledge or experience to run an online store. The platform handles all the technical aspects, including hosting, security, updates, or backups, and maintenance. This help you focus on their business operations and growth strategies. Shopify's user-friendly interface and extensive documentation make it accessible to individuals with varying levels of technical expertise.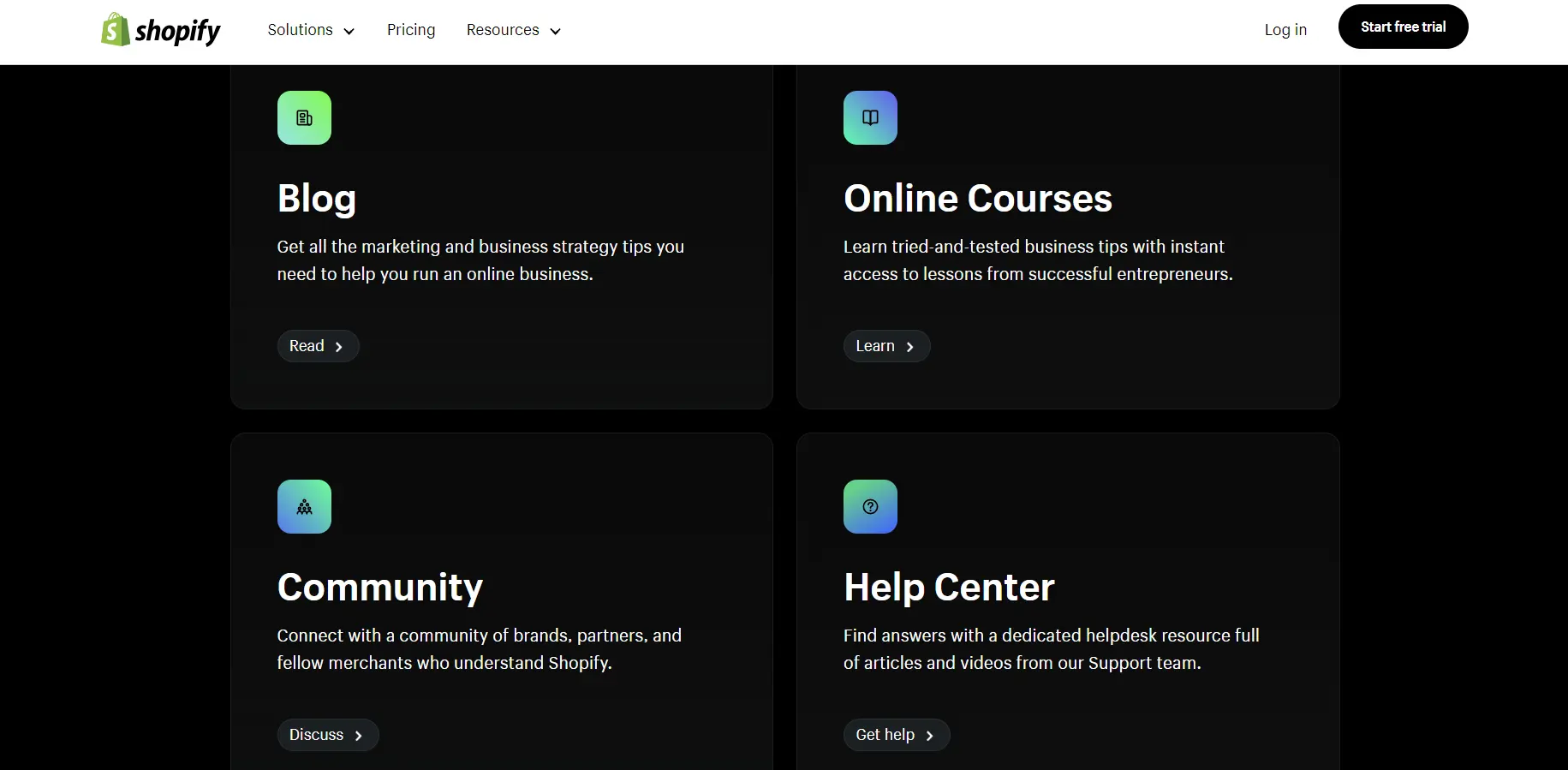 Overall, Shopify offers a comprehensive set of features and benefits that make it a popular choice for individuals and businesses looking to establish and grow their online presence. With its ease of use, robust security, marketing tools, customization options, and seamless integrations, Shopify empowers entrepreneurs to focus on their core business while providing a reliable and scalable eCommerce solution.
Now that you understand all of the benefits of Shopify, let start creating an online store with Shopify with the price of only $1 for the first 3 months.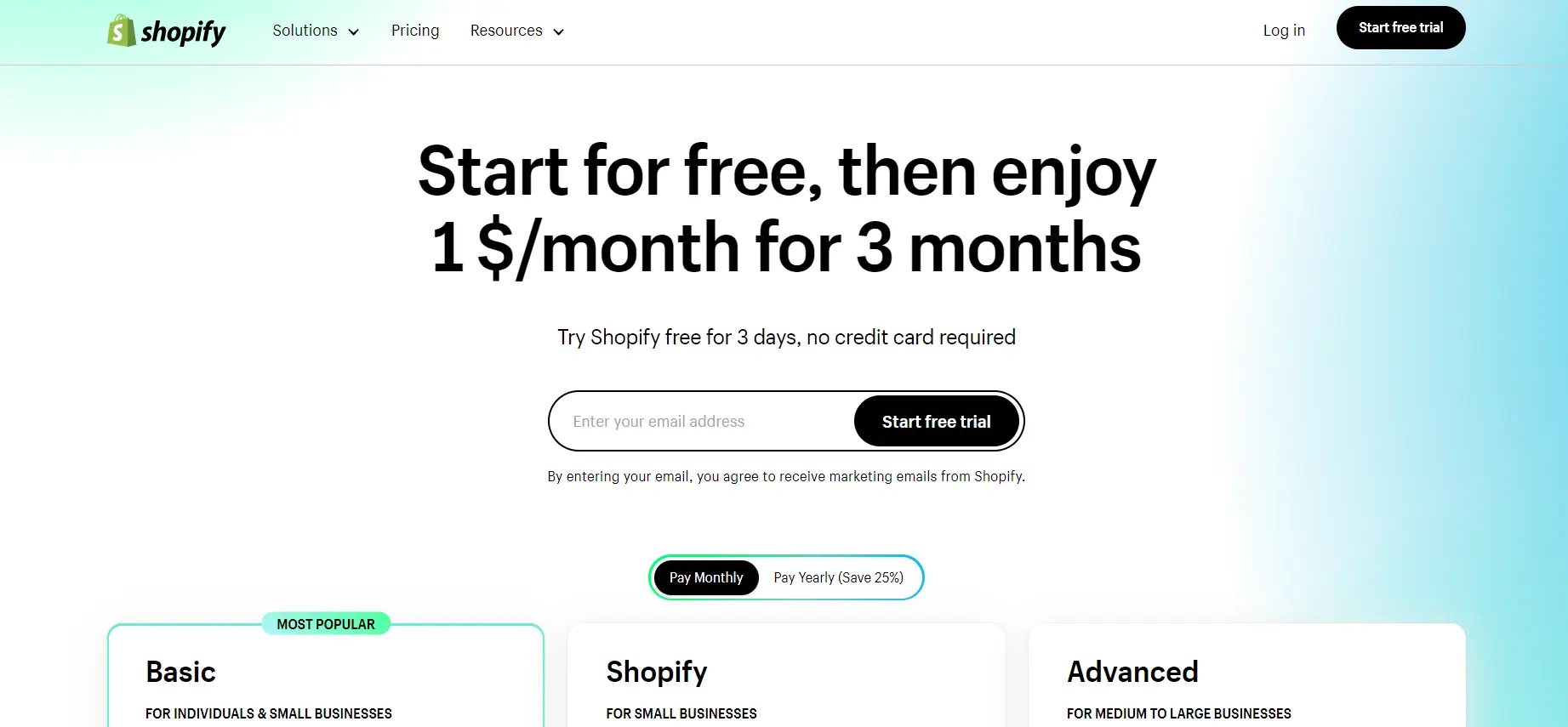 Benefits of Shopify: FAQs
What are the advantages of a Shopify store?
The advantages of a Shopify store include easy setup, secure hosting, powerful marketing tools, mobile responsiveness, customization options, integration capabilities, and access to support and resources.
What are the advantages and disadvantages of Shopify?
Advantages of Shopify include ease of use, reliability, customization options, marketing tools, integration capabilities, mobile responsiveness, and support. Disadvantages include subscription fees, transaction fees, customization limitations, and limited control over data.
What is the competitive advantage of Shopify?
Shopify's competitive advantage lies in its user-friendly platform, all-in-one solution, customization options, extensive app ecosystem, and continuous updates to meet evolving business needs.
What are the main features of Shopify?
The main features of Shopify include an online store builder, secure hosting, payment processing, marketing and SEO tools, mobile commerce support, inventory management, analytics and reporting, order management, customer management, and integration options with third-party apps and services.
Conclusion - Create a Shopify Store Now?
In conclusion, Shopify offers numerous benefits that make it an excellent choice for you to establish and grow your online presence. From its ease of use and quick setup process to its robust security measures and extensive marketing tools, Shopify provides a reliable and user-friendly platform for eCommerce success. With its customization options, mobile responsiveness, and seamless integrations, Shopify empowers you to create unique and efficient online stores while eliminating technical worries.