10+ Best Single Product Shopify Themes
There are many ways for you to start your online business. For example, you can create an online store that sells only one product or multi-products. And sometimes a single product store is all to succeed in online business.  
As you may know, Shopify is one of the most popular eCommerce platforms for all types of stores, from small shops to bigger ones.
In case you wish to run a Shopify store that has only one product for selling, you should go for a single product Shopify theme.
In this article, we are sharing with you a list of the best Shopify themes for one product store.
Keep reading to find out the most suitable theme for your Shopify single product store.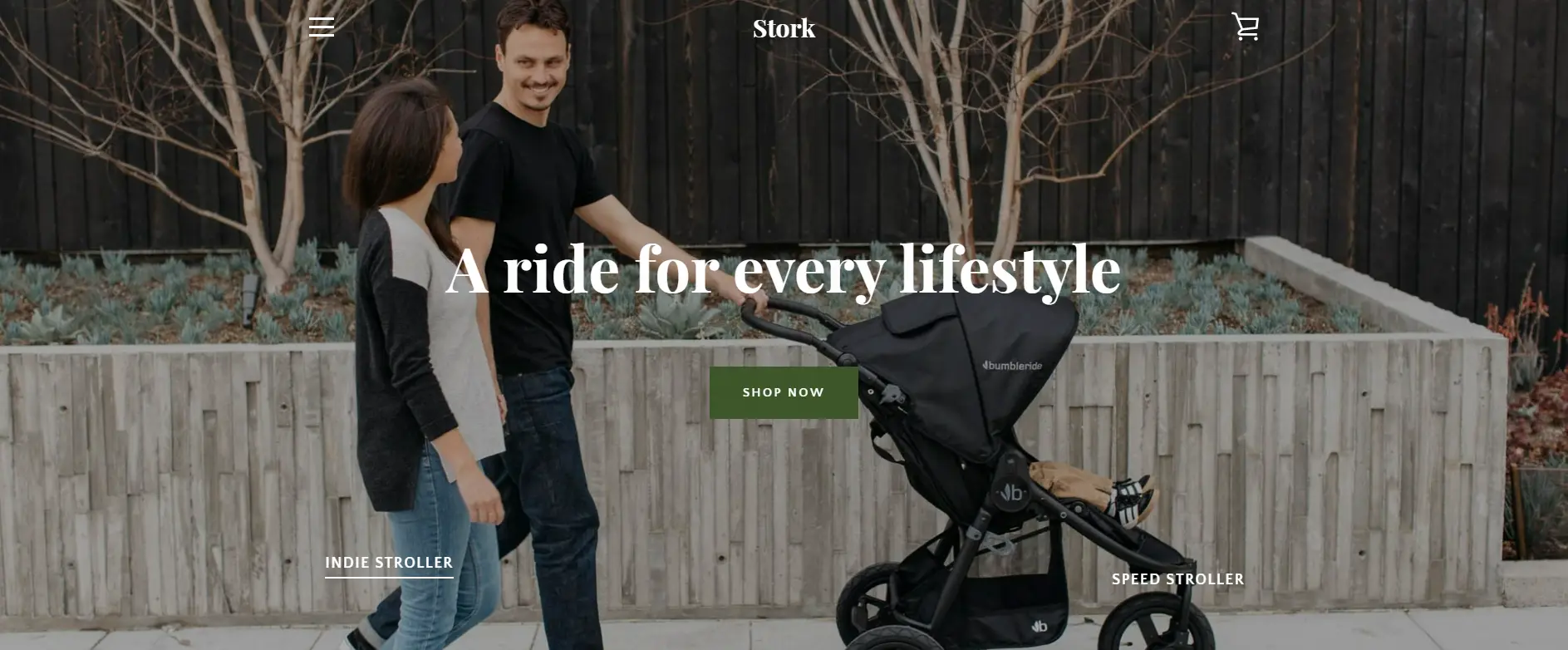 If you're hesitant to pay for a theme for your Shopify store, try using Narrative.
Not only because it's free, but it loses many features. With Narrative, you can Tell your story by featuring autoplay, fullscreen video at the top of your home page, displaying products, information, images, or blog posts in a sleek, vertical slideshow,... Because it is powered by Shopify, it will Get the latest theme features and fixes from the Theme Store. You can redownload your purchase at any time.
The quality is often commensurate with the price, so this theme receives not much positive feedback from customers. Nearly half of users complain about theme operating errors. However, if you still want an unlimited free trial to save business costs, still try Narrative.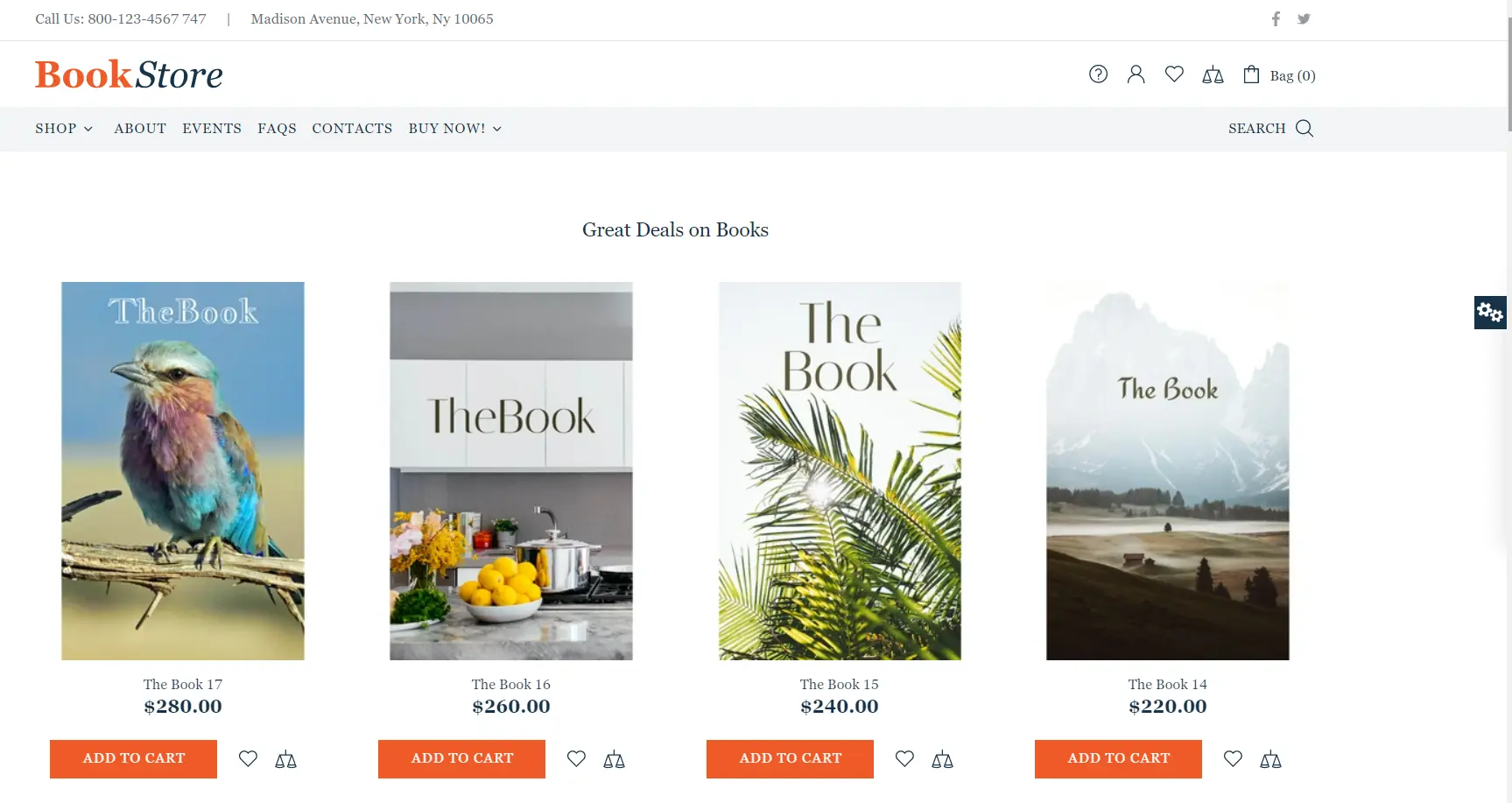 Shella is considered 1 of the 15 best Shopify themes to start your eCommerce business. The theme does not only focus on the feature but also is developed intensively on responsive user experiences.
As a formidable theme in this market, Shella achieved a very high rating that everyone wanted: 4.98/5 stars. There have been a few users who were confused and annoyed by bugs, software errors on other themes, switched to Shella, and were really satisfied.
If you want to increase your sales, Shella will assist you with features like countdown timer, recent purchase, estimated delivery time, or free shipping progress bar,... It has tons of skins that are ready to use like wine theme Wine, food delivery, cosmetics, boutique,... Shella theme covers a wide range of categories that will make your selection easier.
Moreover, you can also design your own page with the theme through very simple tools, beautiful and modern design, and a variety of filters on the collection, brand, color, size, ...
Shella is sold in 133 currencies with Shopify payment, showing user trust and its popularity.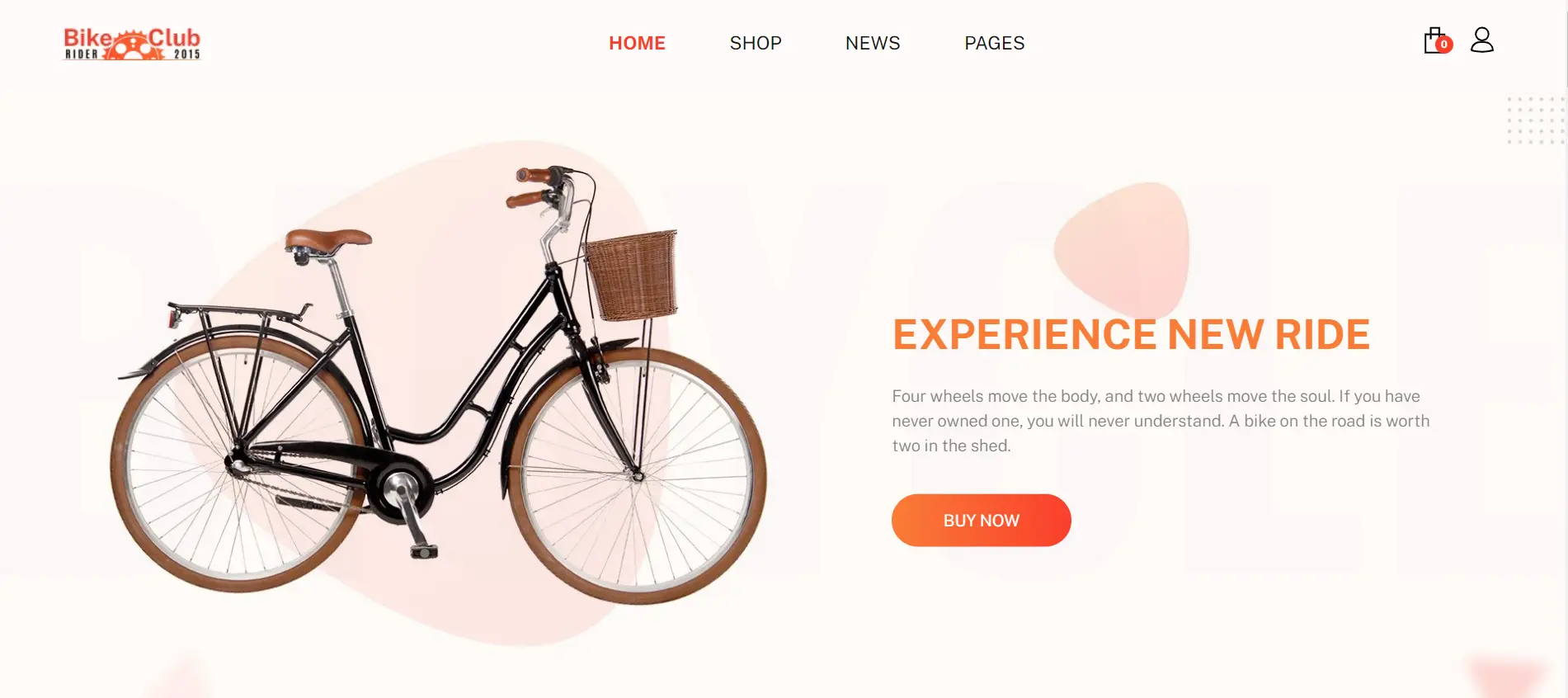 Bikez is a theme you need to pay attention to if your product is bicycles. It has all the awesome features. Not only has 1 fixed font like some other Shopify themes, with Bikez you can choose more than 800 fonts from the Google fonts collection.
You can optimize SEO better on this theme because it is coded with SEO in mind to make your website stand out from your competitors. The theme's customer service is appreciated for its speed and response quality.
It gives you stylish page layouts and sections so you can easily design your attractive online store. You can use its intuitive drag and drop interface to create your unique homepage. The specially designed shop page of this is ideal for showcasing your products in the most attractive way.
The minus point of Bikez is that it doesn't have a variety of designs, so you should consider carefully to make the theme more suitable for your products.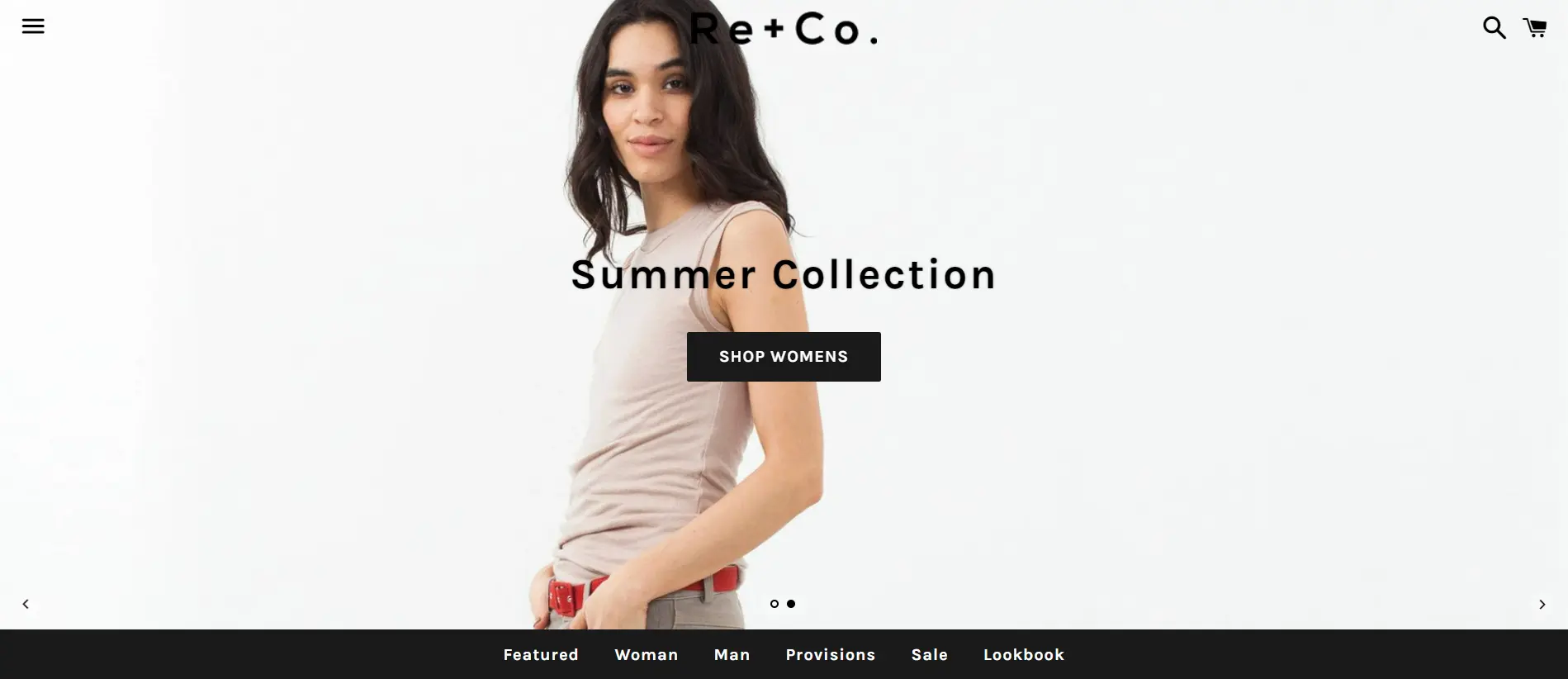 For some newly opened stores with limited business capital, surely using a theme for Shopify is something worth considering. If so, Boundless is a good suggestion for using a free theme, especially, for those who are looking for a theme for clothing shops.
This Shopify theme offers tons of free high-resolution images to set up your own look and feel. The theme focuses on a simple and minimal style, so it will make your Shopify store more elegant.
There are still some bugs on the theme - according to customer feedback. But because it's free, if you can accept those errors, it will still work relatively well, giving you a fraction of the revenue.
For further detail, you can take a look at our honest Boundless Shopify theme review.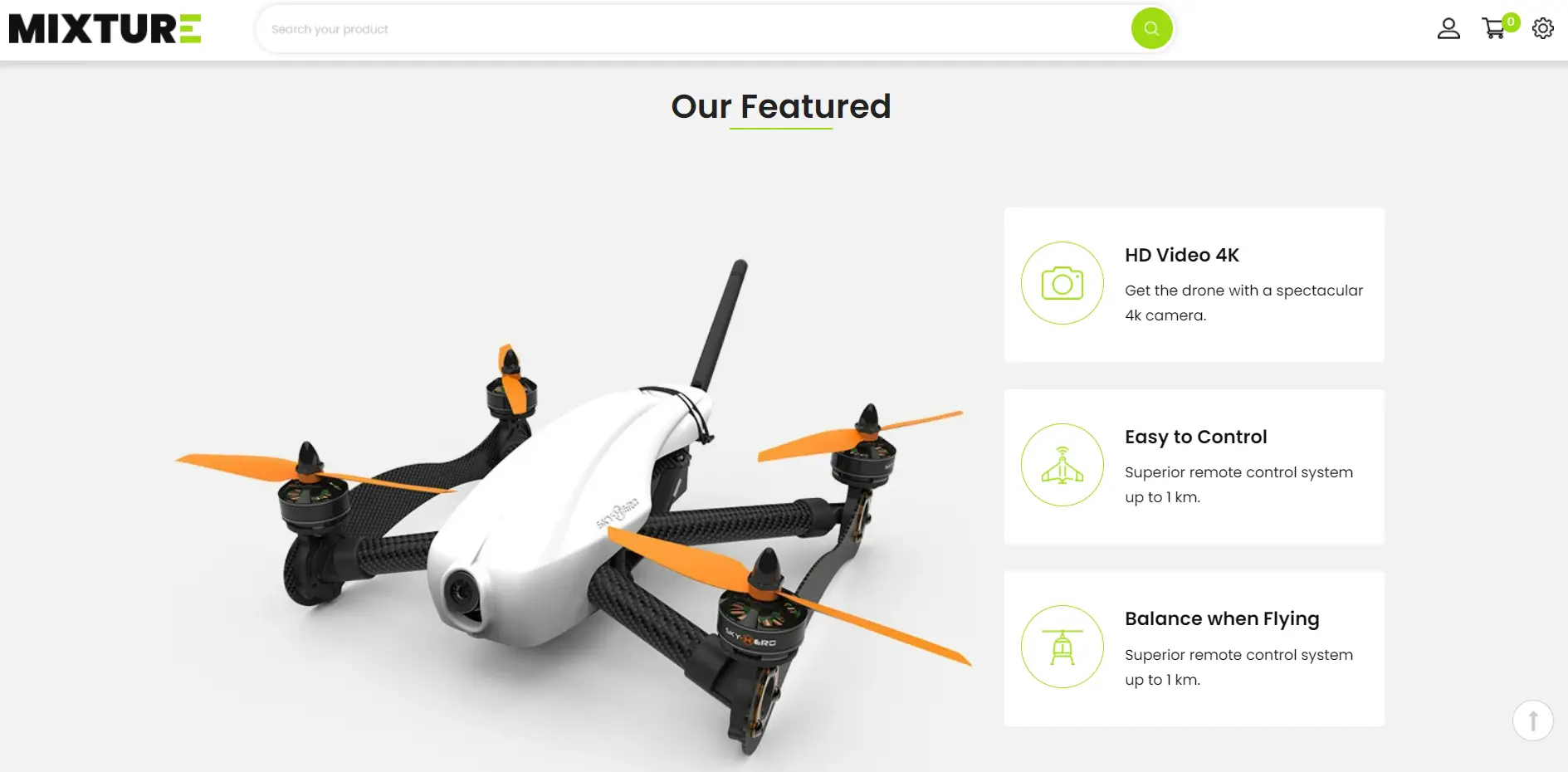 Mixture is an ideal theme for a shop selling Drone, Strollers, and Cosmetic businesses. However, the design of the website is very diverse, with 3 homepages available with multi-style that is better for your choice.
The theme has 1 special feature - 360 product view. It will let your customer enjoy a wonderful experience. It helps you to show off your items attractively and effectively.
With a multi-language setup, Mixture is suitable for many store owners and customers in many parts of the world. It allows payments in many different currencies, making international shopping much more convenient and simple.
According to user feedback, sometimes Mixture will encounter some errors such as not showing files or needing to update a lot to fix the error. The supplier has come forward to solve this problem.
The look and feel of the theme can also be created and adjusted online to your liking. With different selection modes, your products will be displayed in a more comprehensive way.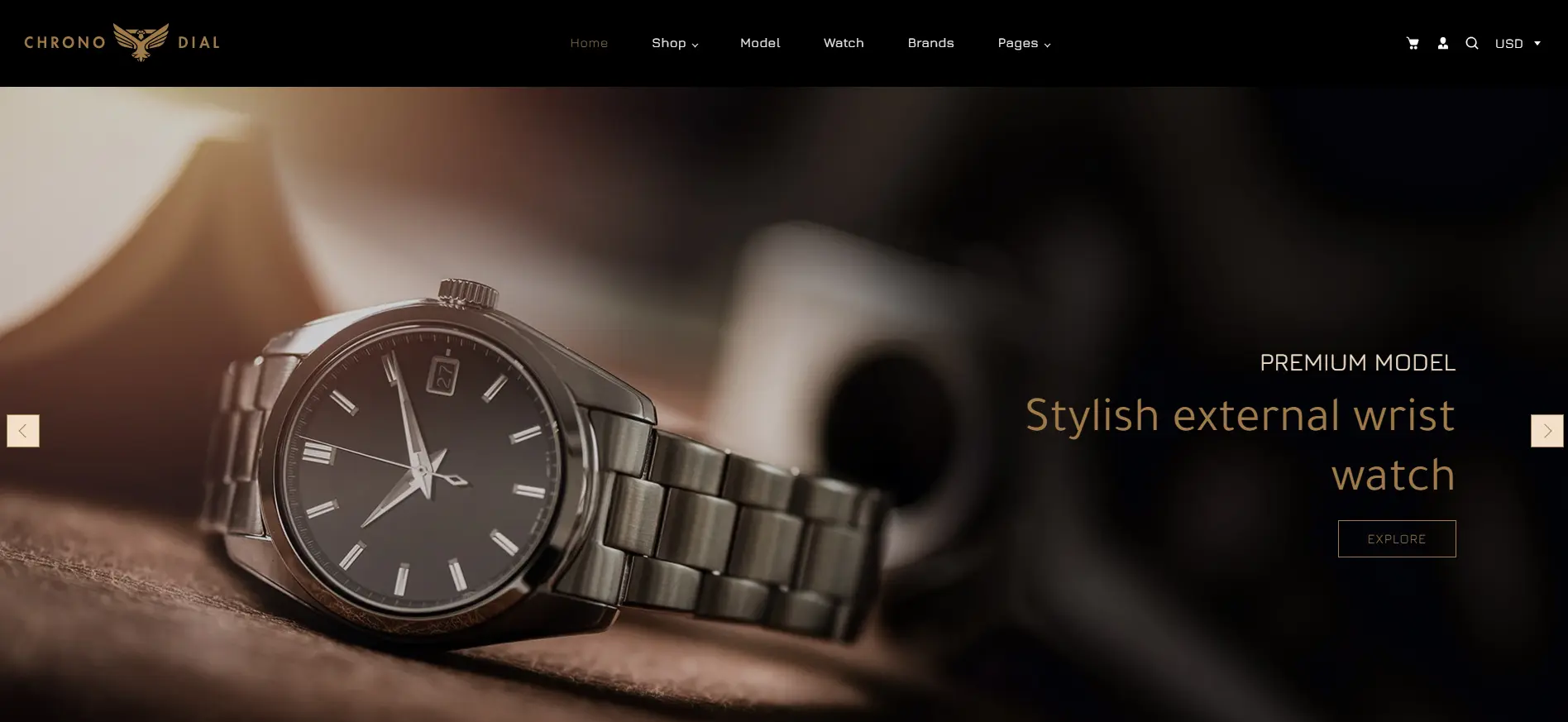 Receiving a rating of 5/5 from the website with positive feedback, Chrono Dial is an ideal theme for online business stores on eCommerce sites and deserves to be the best Shopify theme for single product.
Chrono Dial, provided by Themeforest at the price of $59, is an extremely suitable theme for the purpose of trading items such as watches, luxury accessories, souvenirs,... The shopping interface on the page is not only easy for the buyer, but also for the seller to set up. Possessing more than 50 themes with modern minimalist design, the products displayed on this theme become more noble, elegant, and luxurious than ever.
Besides the image highlights, Chrono Dial also has many other utilities such as: product comparison when using a current page, a countdown timer for discounts, diversity of product classification (color, size, type of product,...). This theme is also trusted by users when providing fast and attentive support services, making it easier for store owners to use.
Now, you can also try the demo to explore this user-friendly theme.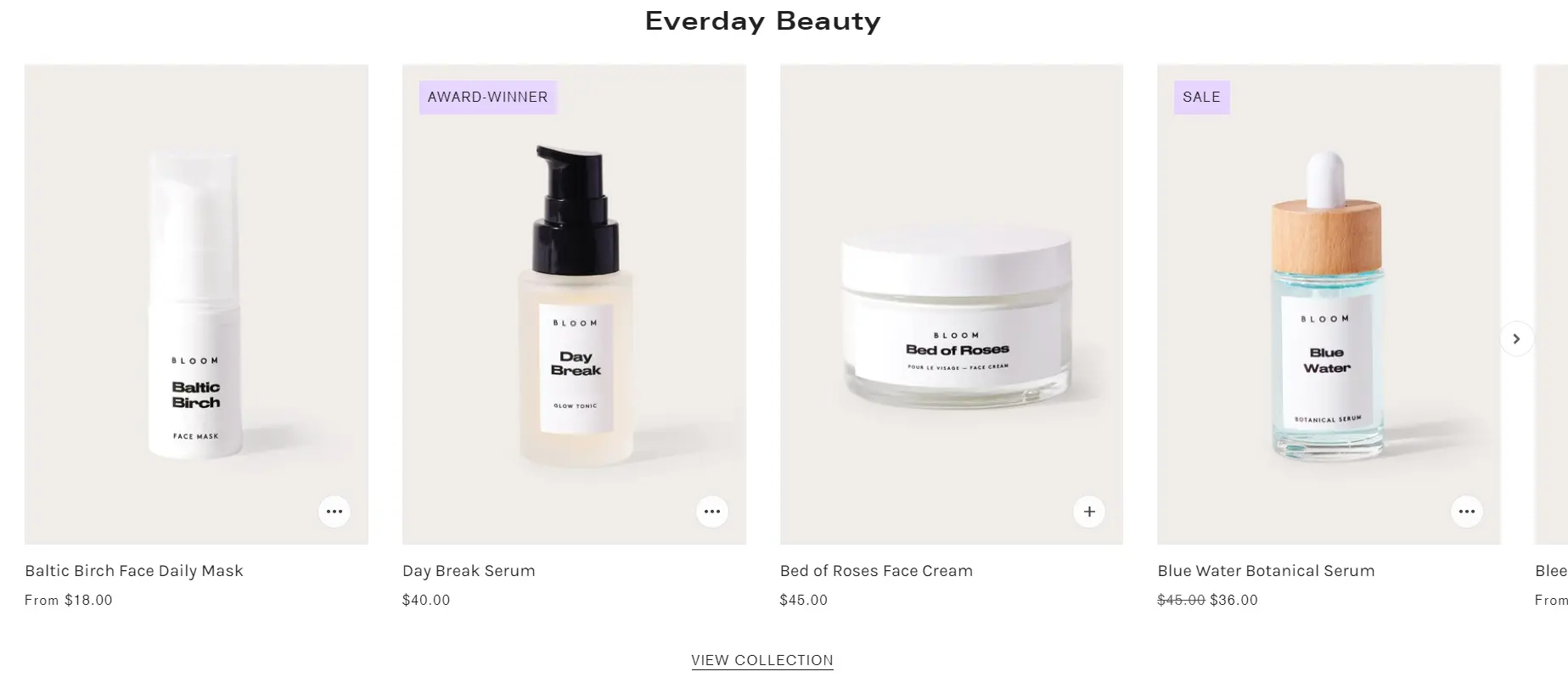 Maker is a great option in the list of best Single Product Shopify Themes intent in 2023 and beyond.
Maker's strongest point is visual storytelling. With beautiful, selective and feature-rich graphic designs, it is designed to showcase images to support visual brand storytelling.
With a very high rating from users (up to 94% satisfaction - a rare number on Shopify), it is well worth the money to own Maker. Your revenue will prove it.
Not only that, but it also focuses on developing product discovery, including collection page navigation, enhanced search, mega menu, product filtering, and sorting, recently viewed, recommended products. These features are set up very sophisticatedly, so only a few themes can meet them, especially Maker.
The theme's support team is also great. Users all comment that they always respond quickly and help them solve any problems efficiently.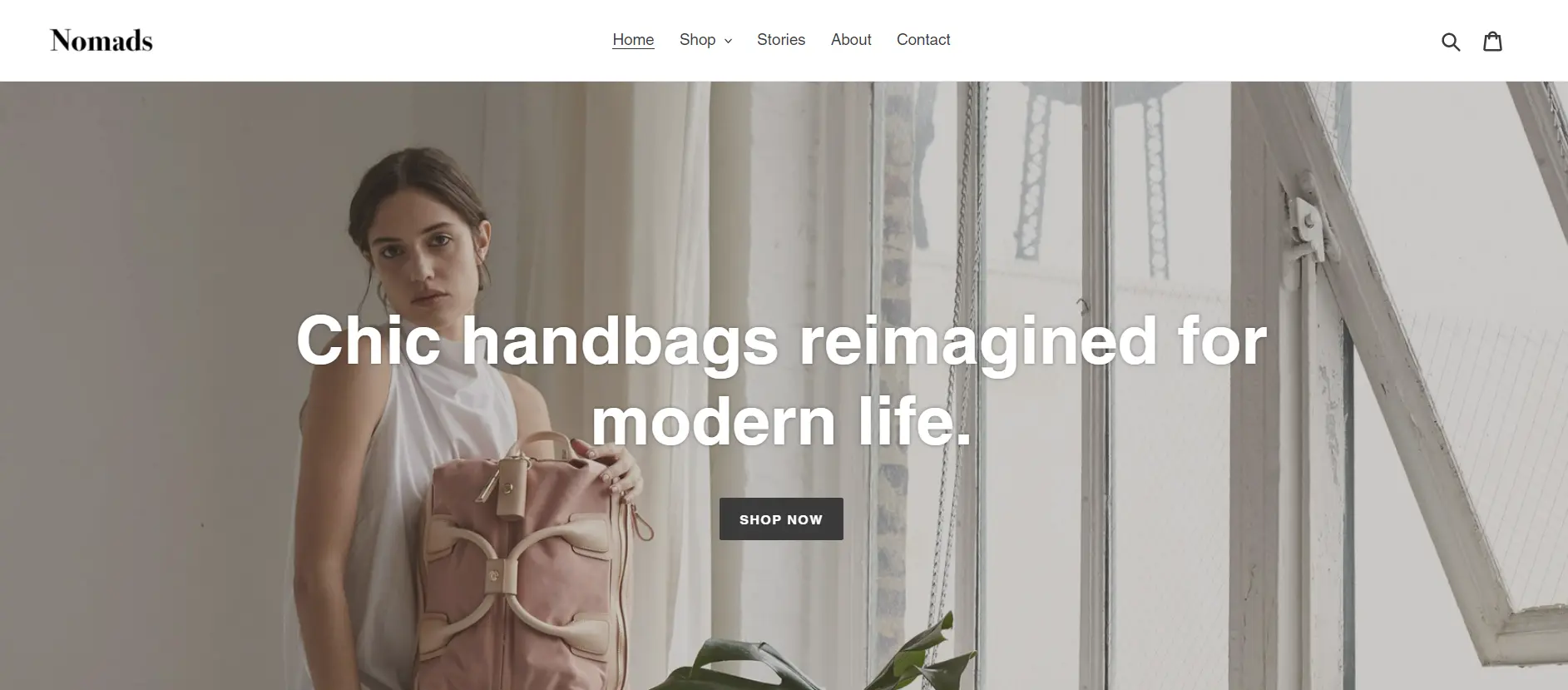 You will be hard-pressed to find a free single product theme as effective as Debut. True to its name, it helps new stores to reduce business investment costs and get used to creating themes.
It is suitable for the business of women's items such as jewelry, accessories, clothes, bags, etc. With its elegant design, it easily attracts the attention of ladies. Rated quite easy to use for both store owners and customers, Debut is definitely on the list of top product themes worth trying.
However, the theme often has new versions that make users have to constantly update. This is quite inconvenient and annoying because if you are not used to it, it will take a long time to set up new features for your store.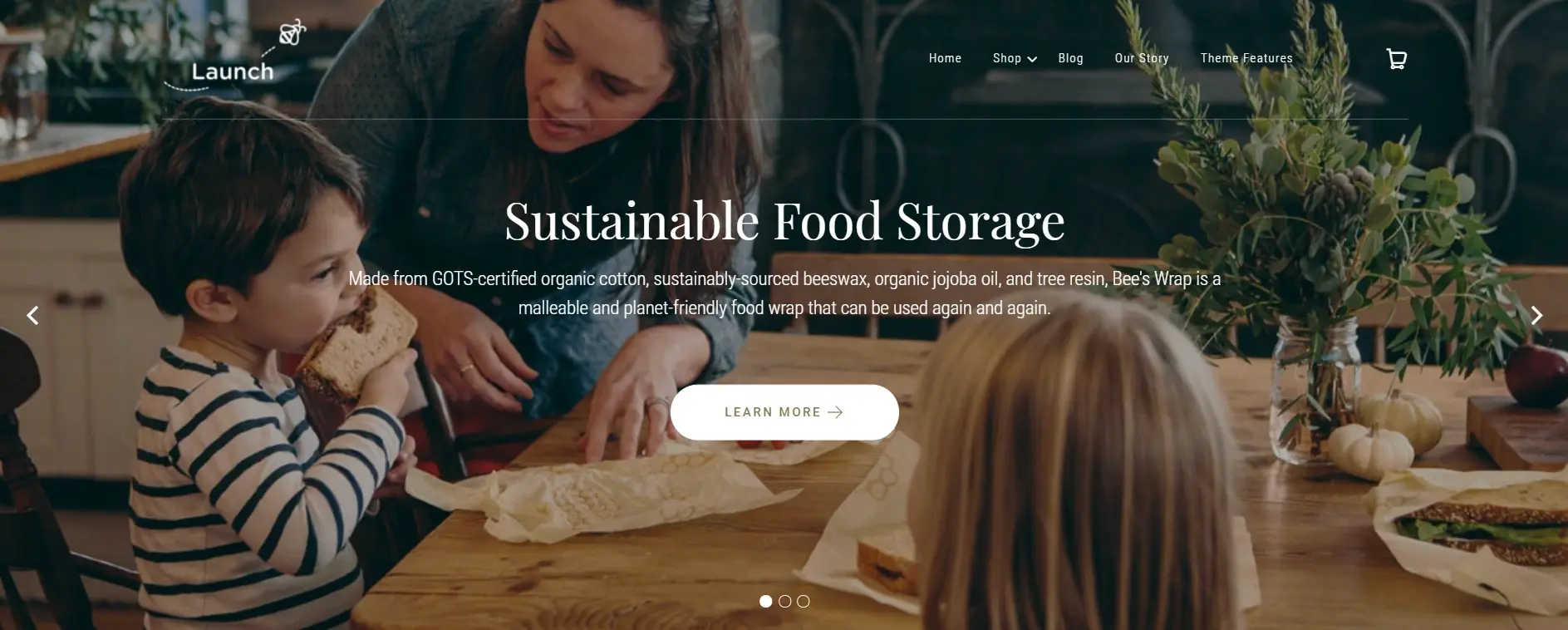 Launch is a single product theme powered by Shopify. The price of the theme is quite expensive compared to the general market, but users are quite satisfied with it.
With a simple and modern design orientation, but full of utilities, Launch is suitable for stores with minimalism style. It is this simplicity that brings special elegance to the theme, making your products more valuable. Because of that, you need to invest more to make it look in harmony with the theme interface.
Every theme in the Theme Store meets Shopify's performance standards, providing a faster shopping experience for your buyers. It is always updated with the latest Shopify feature, has fast adaptation so there are very few incompatibility errors - something that few themes provided by other places have.
Launch has many special features: designed for your crowdfunding campaign, the modular-style home page, optimized for single-product stores, or customizable color gradient. It will help your store increase sales more than days without using the theme.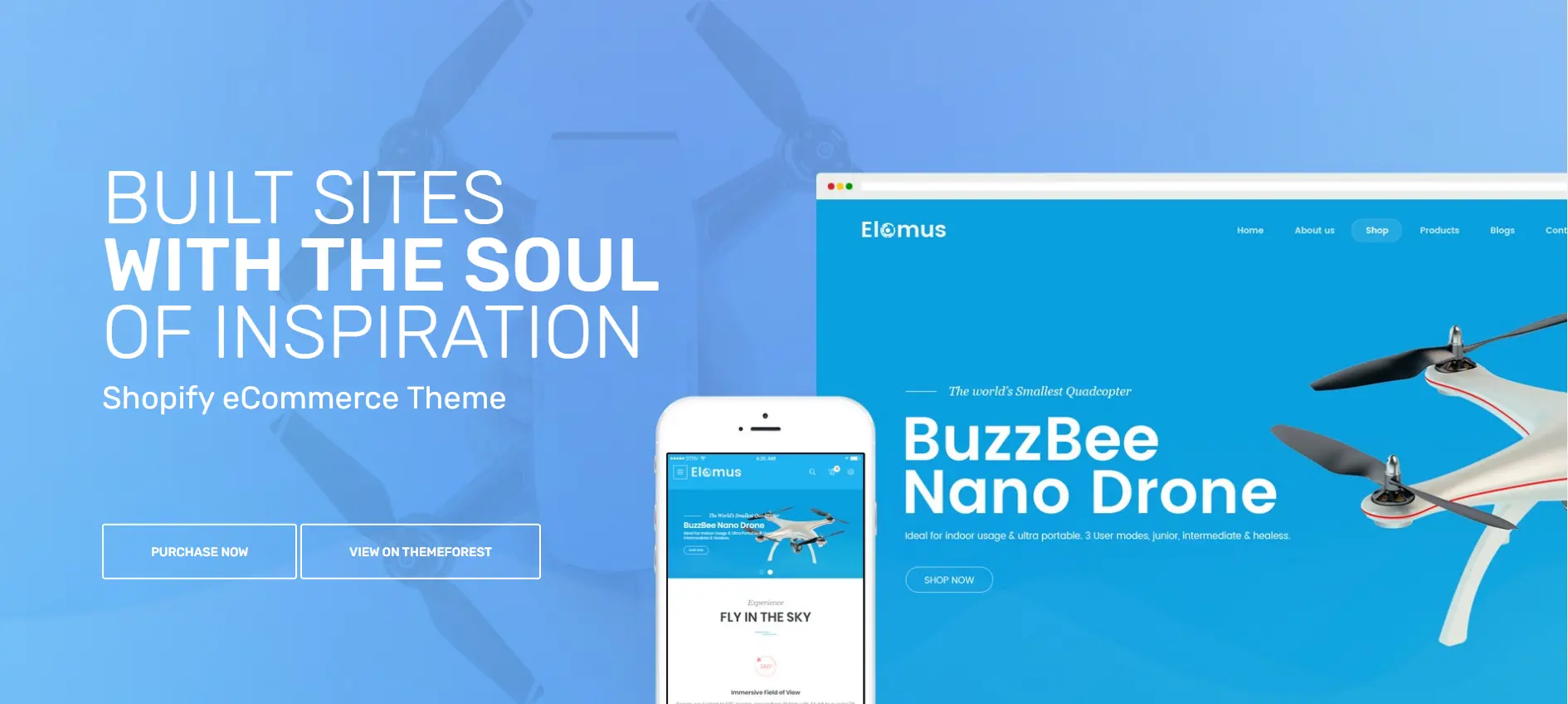 Elomus – Multipurpose Responsive Single Product Shopify Theme prepared for sales of drones, action cameras, strollers for babies, smartwatches, scooters,... and other kinds of gadgets. It comes with 26 amazing pre-built sites. Responsive and Retina are both ready, every single element is designed to have outstanding look and feel in all popular devices: Desktop, Tablet, and Mobile.
Elomus – Single product Shopify theme is packed with features and layouts so not only will you be creating beautiful eCommerce Shopify websites easily, you will also receive huge savings with our included modules, including Drag & Drop builder, Color Swatches for products, Multicurrency, Product Quick View, OC Twitter, Instagram, and others.
Besides, with the help of the Instagram extension, you can display the latest Instagram photos from any particular user on your website. Finally, Products Slider & Tab Products Slider display specific products with support super smooth transitions that help a customer to view more products at the same time.
Single Product Shopify Theme: FAQs
Which Shopify theme is best for single product store?
There are several Shopify themes that can work well for a single product store. Some popular options include:
Debutify
Pipeline
Launch
Jumpstart
Minimal
Ultimately, the best theme for your store will depend on your specific needs and preferences.
How do I create a single product on Shopify?
To create a single product on Shopify, follow these steps:
From your Shopify dashboard, click on Products.
Click on Add product.
Enter a title and description for your product.
Upload a high-quality image of your product.
Set the price and any other relevant information, such as the product's weight and shipping details.
Click on Save.
Once you have saved your product, it will be live on your Shopify store and available for customers to purchase.
Can you sell just one product on Shopify?
Yes, you can sell just one product on Shopify. In fact, Shopify is a great platform for selling single products, as it offers all the tools you need to create a professional-looking online store and process payments.
Currently, you can use Shopify Basic plan with the price of $1 per each month for the first 3 months.
What free Shopify theme is best for a singular product business?

There are several free Shopify themes that can work well for a singular product business. Some popular options include:
Brooklyn
Narrative
Simple
Supply
Ultimately, the best theme for your store will depend on your specific needs and preferences.
Conclusion
Above is a detailed summary of the 10 Best Single Product Shopify Themes. With different prices and features, you are sure to be able to choose the one that best suits your store among them. Another new year is coming, quickly step into the race to upgrade your store to boost sales!