6 Best WooCommerce Dropshipping Plugins to Maximize Profit
In the ever-evolving world of eCommerce, dropshipping has emerged as a game-changing model for businesses. This model enables you to sell products without stocking inventory, reducing upfront costs and logistical complexities. WooCommerce, being one of the most popular eCommerce platforms, offers a plethora of dropshipping plugins to facilitate a selling experience.
In this article, we'll explore the 6 best WooCommerce dropshipping plugins that have garnered significant acclaim for their efficiency, reliability, and versatility. Whether you're a seasoned dropshipper or a budding entrepreneur, incorporating these plugins into your WooCommerce store can pave the way for a more efficient and successful dropshipping venture.
Let's dive in and discover how these plugins can revolutionize your eCommerce business!
What Is Dropshipping?
Dropshipping is a modern retail fulfillment method in which online store owners sell products to customers without holding any physical inventory themselves. Instead of stocking products, the store owner collaborates with suppliers or wholesalers who fulfill the orders directly to the customers. When a customer places an order on the online store, the store owner transfers the order details to the supplier, who then ships the product directly to the customer.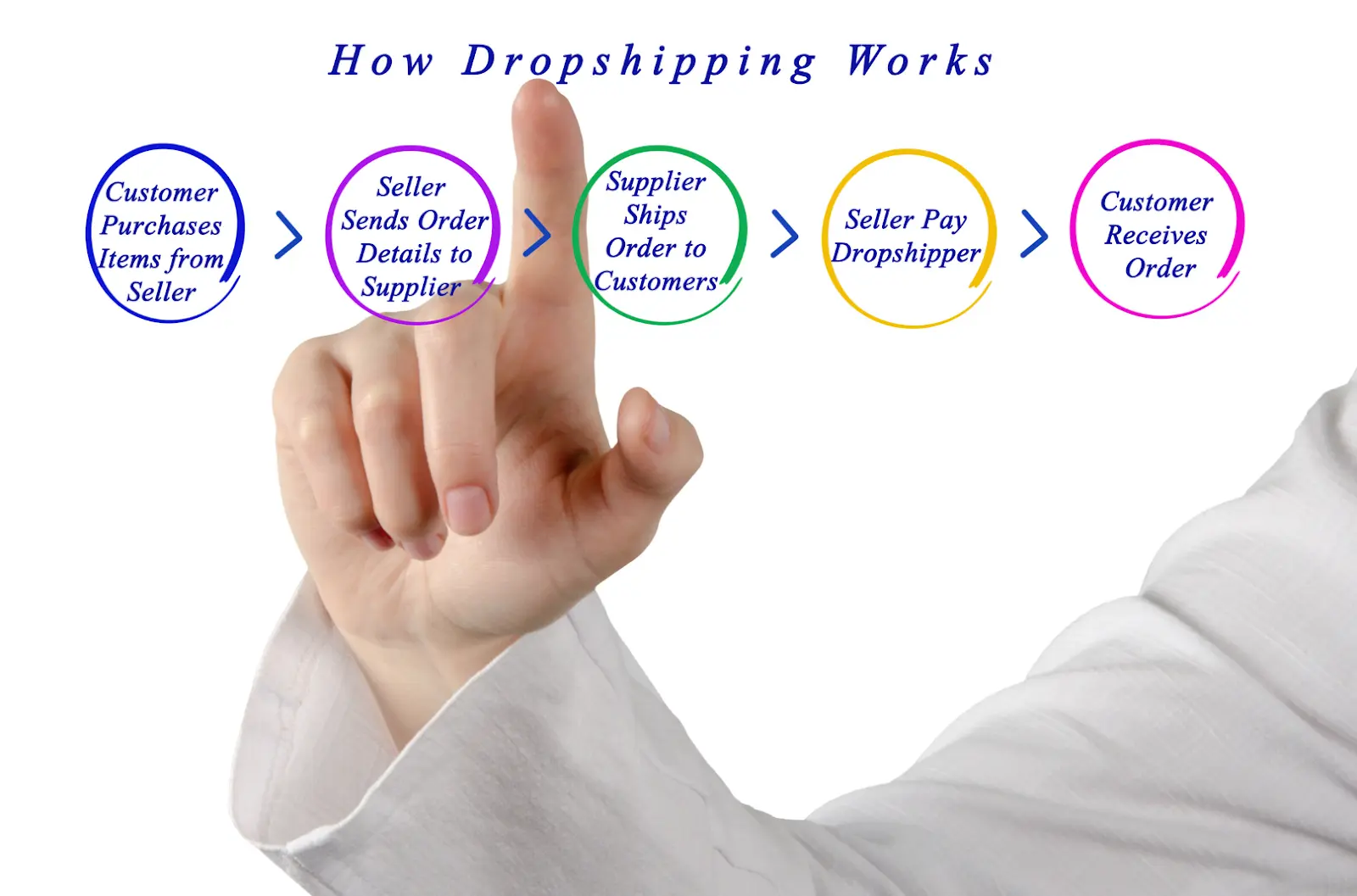 As a result, the store owner doesn't have to worry about inventory management, warehousing, or shipping, making dropshipping an attractive and cost-effective option for aspiring entrepreneurs to start and run their eCommerce businesses with lower risks and overheads.
Why Should You Choose WooCommerce Dropshipping Plugin?
Choosing a WooCommerce dropshipping plugin can significantly enhance the efficiency and effectiveness of your eCommerce business. Let's explore 6 reasons why you should consider using a WooCommerce dropshipping plugin:
Easily import products
A reliable WooCommerce dropshipping plugin streamlines the process of importing products from your suppliers' catalogs to your online store. With just a few clicks, you can add an extensive range of products to your store without the need for manual data entry. This time-saving feature allows you to quickly expand your product offerings, ensuring a diverse and attractive product catalog for your customers.
Manage imported products
WooCommerce dropshipping plugins provide intuitive interfaces to help you efficiently manage your imported products. You can easily edit product details, set pricing, and even adjust stock levels in real-time. This level of control ensures that your product information remains accurate and up-to-date, enhancing your customers' trust in your store's reliability.
Import real customer reviews
Choosing a WooCommerce dropshipping plugin allows you to import customer reviews for the products you offer. Displaying reviews on your online store builds trust and credibility, encouraging potential customers to make purchase decisions confidently, leading to increased sales and a thriving eCommerce business.
Handle payments easily
Integration with secure and popular payment gateways is a standard feature of most WooCommerce dropshipping plugins. This enables smooth and hassle-free payment processing for your customers, ensuring a seamless shopping experience. Moreover, automatic payment handling allows you to swiftly pay your suppliers, simplifying the financial aspect of your dropshipping business.
Easily customizable
A good WooCommerce dropshipping plugin is highly customizable, allowing you to tailor your online store according to your branding and preferences. You can choose from various themes, layouts, and design elements to create a unique and visually appealing storefront that resonates with your target audience.
Automatic notification to suppliers
Efficient communication with suppliers is crucial in dropshipping. Top-notch WooCommerce dropshipping plugins offer automatic notification systems that inform your suppliers whenever a new order is placed. This real-time communication ensures that your suppliers can process and fulfill orders promptly, reducing the risk of delays and improving customer satisfaction.
So, if you're seeking to establish a successful and scalable dropshipping venture, choosing a reliable WooCommerce dropshipping plugin can be the key to your eCommerce success.
6 Best WooCommerce Dropshipping Plugins
Choosing the best WooCommerce dropshipping plugin depends on your specific business needs and preferences. Here is a list of 6 best dropshipping plugins for WooCommerce with its unique set of features and pricing options, you can select the one that best aligns to help you improve your business efficiency.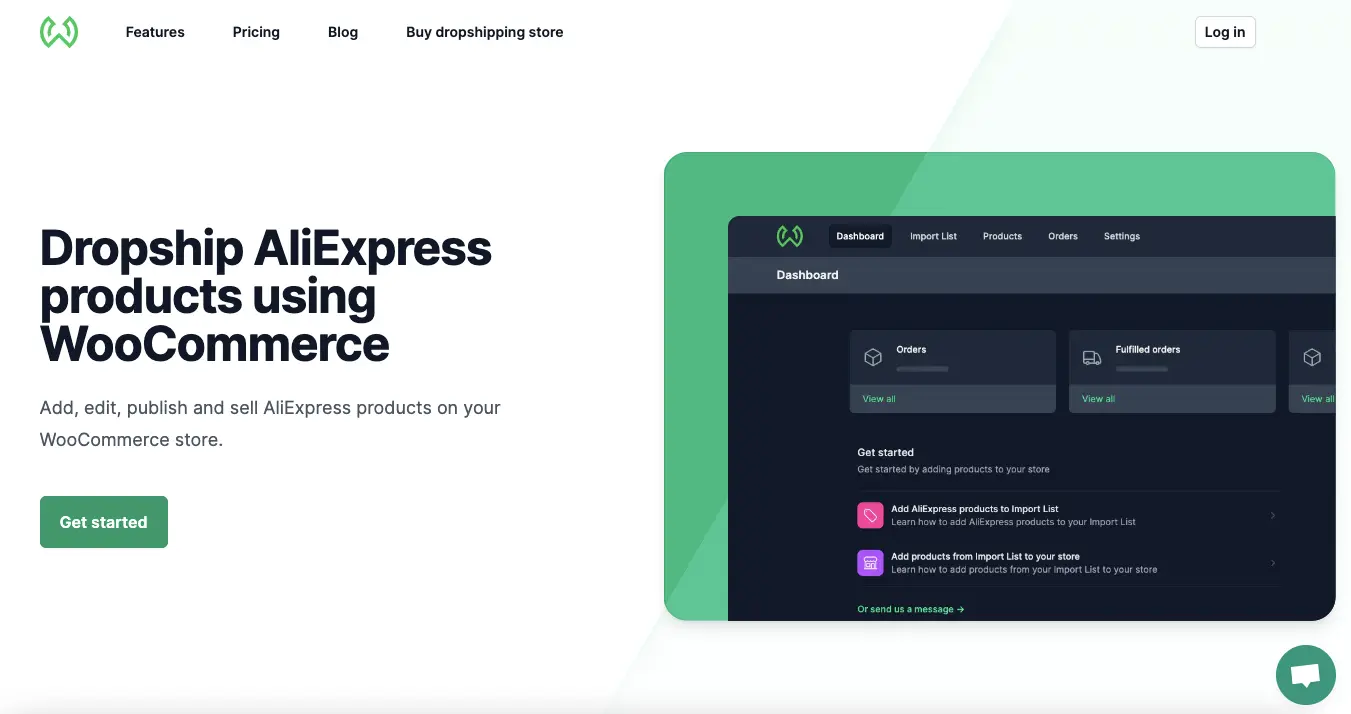 Key features:
Offers seamless product importing from AliExpress to your WooCommerce store
Easily add products to your catalog and keep it up-to-date
Allow for product customization, enabling you to edit titles, descriptions, and images before publishing them on your online store.
Simplifies the entire process, automatically sending orders to suppliers on AliExpress for shipment
Offer automated price and inventory sync, ensuring that product prices and availability are always accurate on your website
Easily identify and offer products with faster and more reliable shipping options with ePacket filter
Provide a Chrome extension that enables easy product importing while browsing AliExpress
Pricing:
WooDropship offers various pricing plans to cater to different business needs.
The basic plan starts at $14.99 per month, allowing you to import up to 1,000 products and process 100 orders per month.
Higher-tier plans offer more extensive features and increased product limits.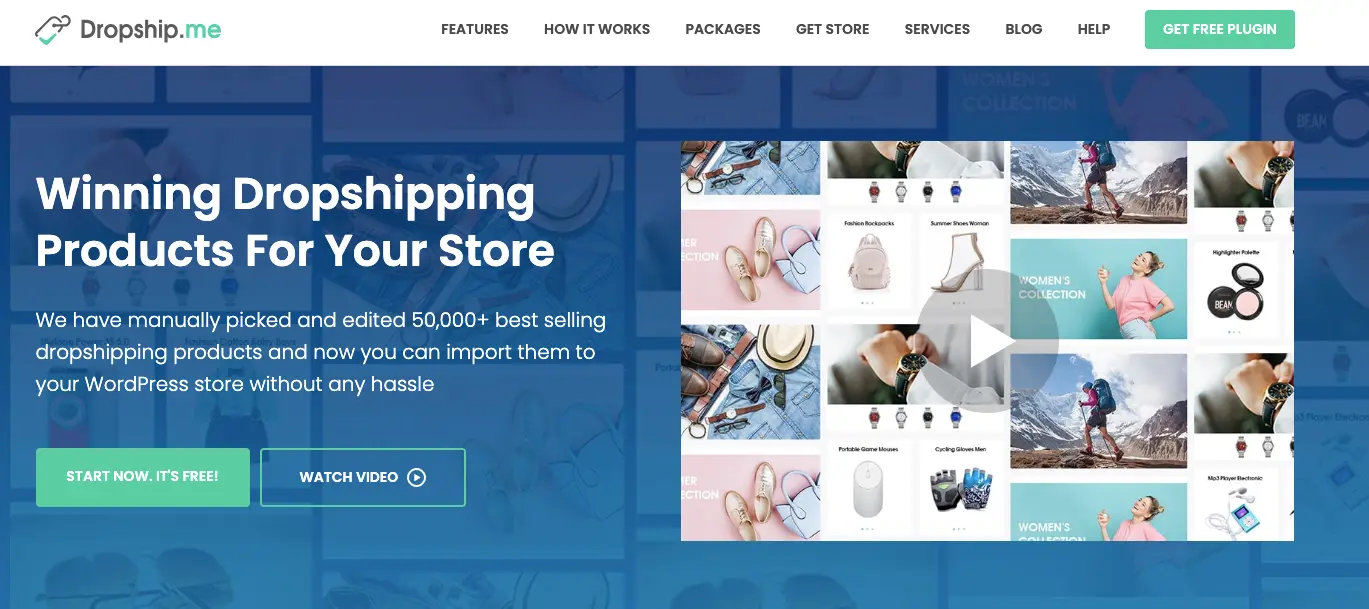 Key features:
High-quality product database, handpicked from AliExpress
Provide professionally written product titles and descriptions, saving time and effort in creating compelling content for products.
Price optimization feature:  you can set competitive and profitable prices for your products based on market trends and your desired profit margin.
Import product reviews from AliExpress, boosting trust and credibility for your store and products.
Offer image editing options, enabling you to customize product images to match your store's aesthetic.
Pricing:
DropshipMe offers both a free version and premium packages.
The premium packages start at $29 for 100 imported products with reviews, and there are options to purchase more credits for importing additional products.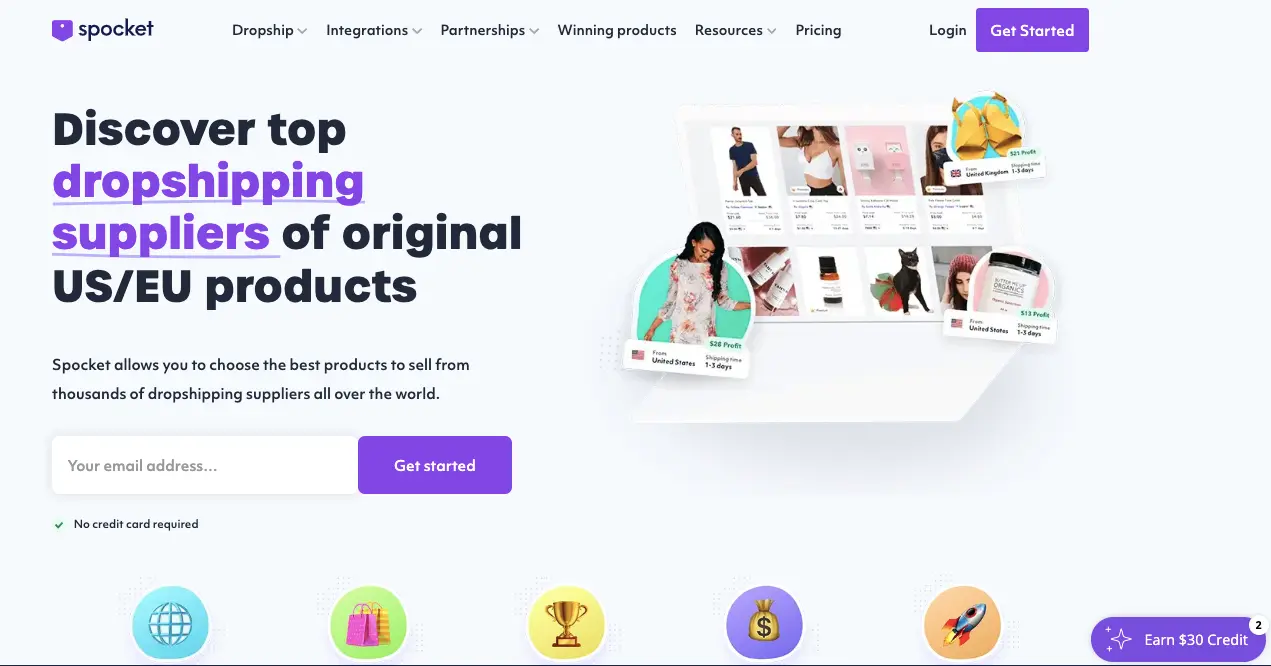 Key features:
Extensive catalog of high-quality products, primarily sourced from US and European suppliers
Offer a user-friendly interface, easily search for and import products to your WooCommerce store with a few clicks.
Allow product customization, add your branding and remove supplier information from packaging slips
Offer a sample order feature and allow you to test products before selling them to your customers
Pricing:
Spocket offers a free plan with limited features.
The paid plans start at $24 per month for the Starter plan, which includes up to 250 unique products and real-time inventory updates.
Advanced plans with more products and additional features are available at higher price points.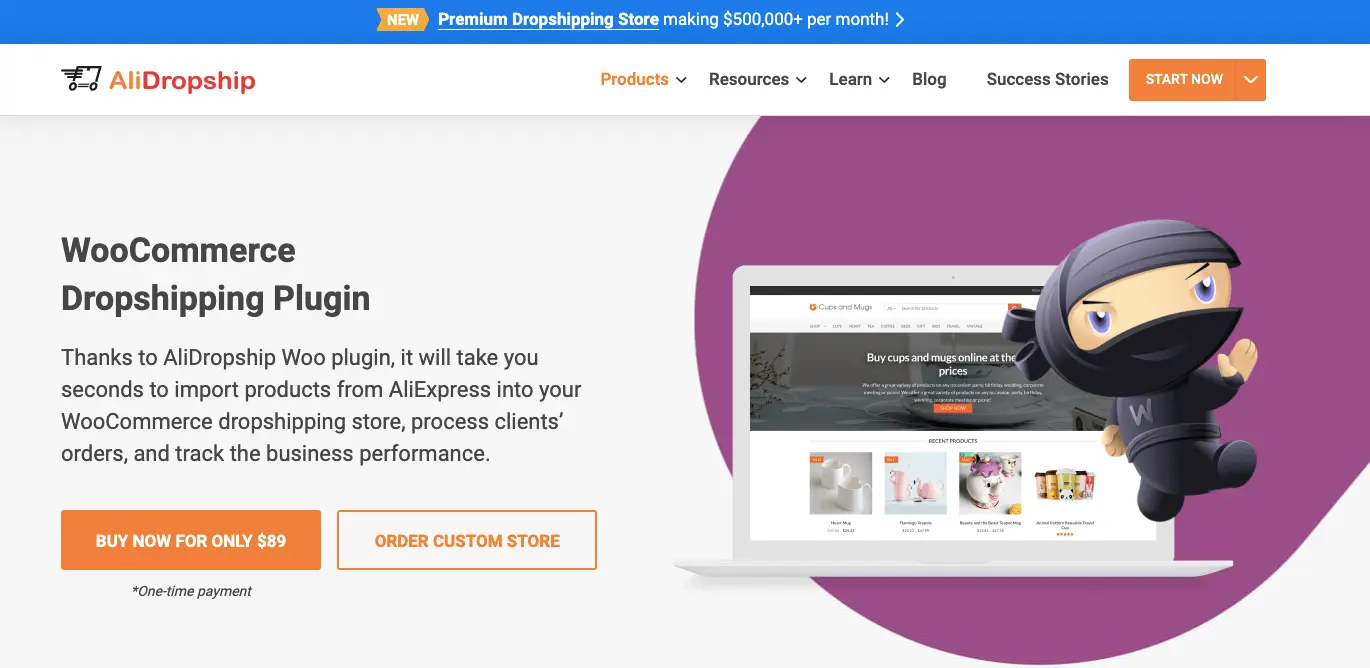 Key features:
Integration with AliExpress, enabling you to import products and fulfill orders with ease
Customize product images and create a consistent and attractive storefront.
Automatic order tracking feature
Price automation feature: you can set your own pricing rules and automatically apply markup to products.
Provide social media promotion tools to help market your products and store effectively
Pricing:
AliDropship offers two options: the AliDropship plugin, which requires a one-time payment, and the AliDropship Woo plugin, which is a monthly subscription-based version specifically designed for WooCommerce.
The AliDropship plugin start at $89/month.
The AliDropship Woo plugin's pricing starts at $27/month.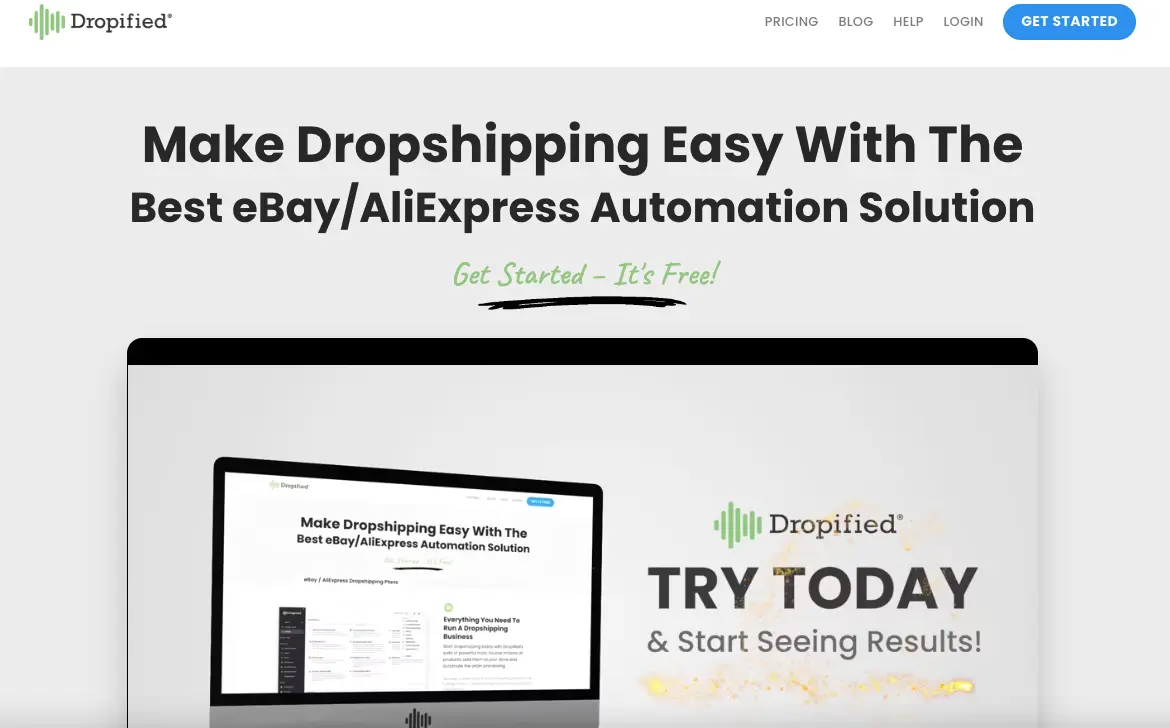 Key features:
Import products from various platforms, including AliExpress, eBay, and other major eCommerce marketplaces.
Powerful product customization feature, edit product details, variants, and images before publishing them on your store.
Automatically sending orders to suppliers
Automatically update prices based on supplier changes.
Pricing:
Dropified offers multiple pricing plans, starting with the Builder plan at $47 per month, which allows you to manage up to 15,000 products and process 50,000 orders per month. Higher-tier plans offer more features and increased product and order limits.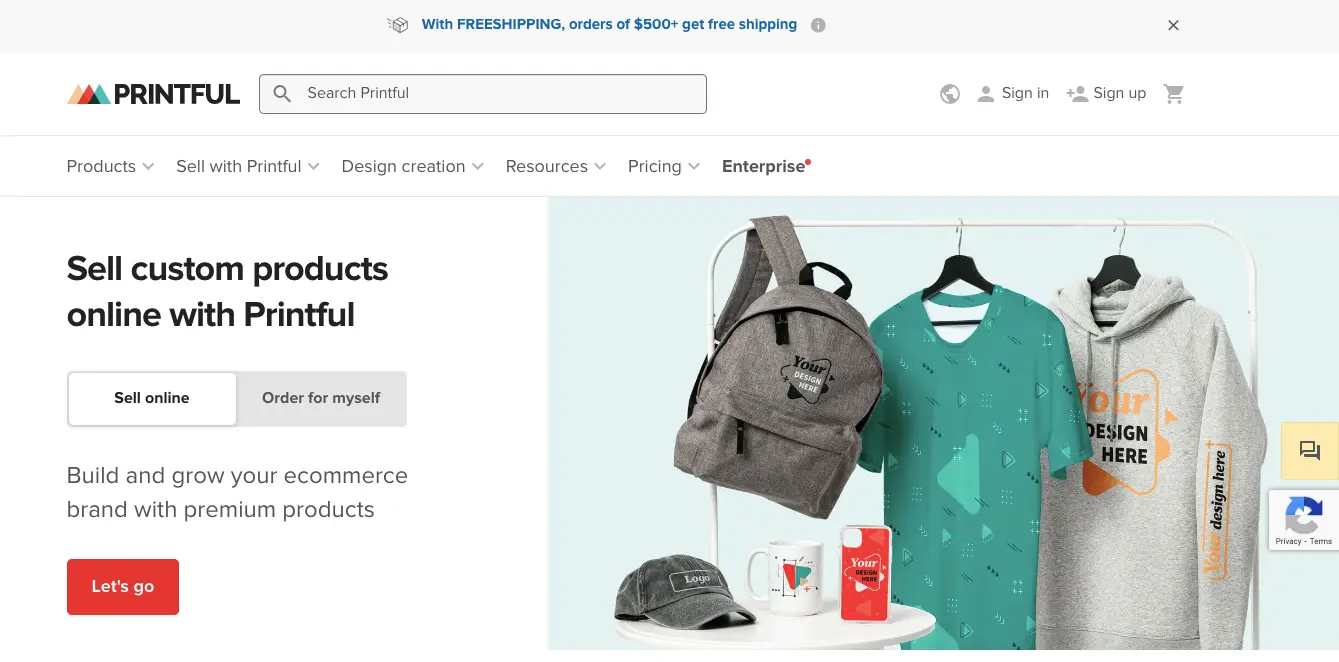 Key features:
Specialize in print-on-demand services and offers seamless integration with WooCommerce.
Easily add to your WooCommerce store customizable products, such as apparel, accessories, and home decor
Visual product customizer, allowing customers to personalize products directly on your website.
Handles the printing, packaging, and shipping of orders directly to your customers, saving you time and effort.
Pricing:
Printful is free.
How to Add a Dropshipping Plugin to WooCommerce?
Step 1: Go to Dashboard, select Plugins > Add New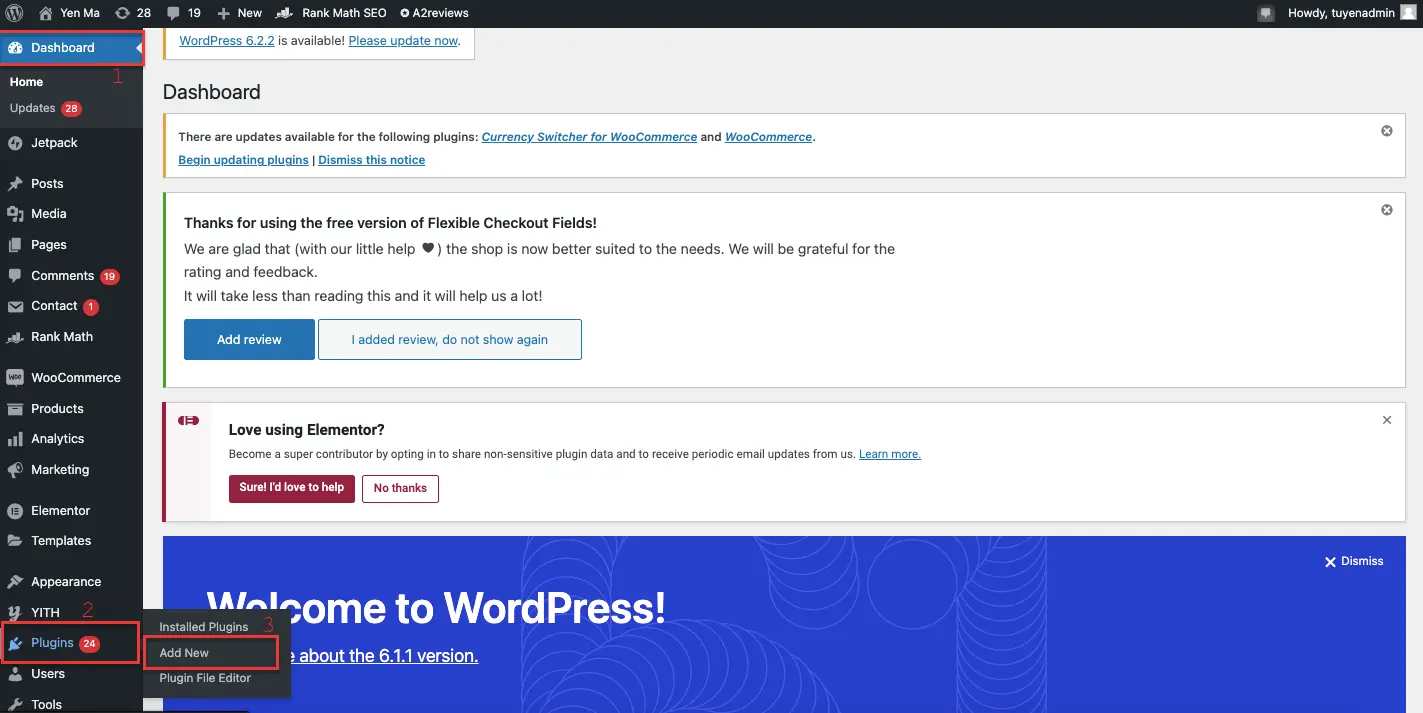 Step 2: Search "DropshipMe" > Click "Install Now" the plugin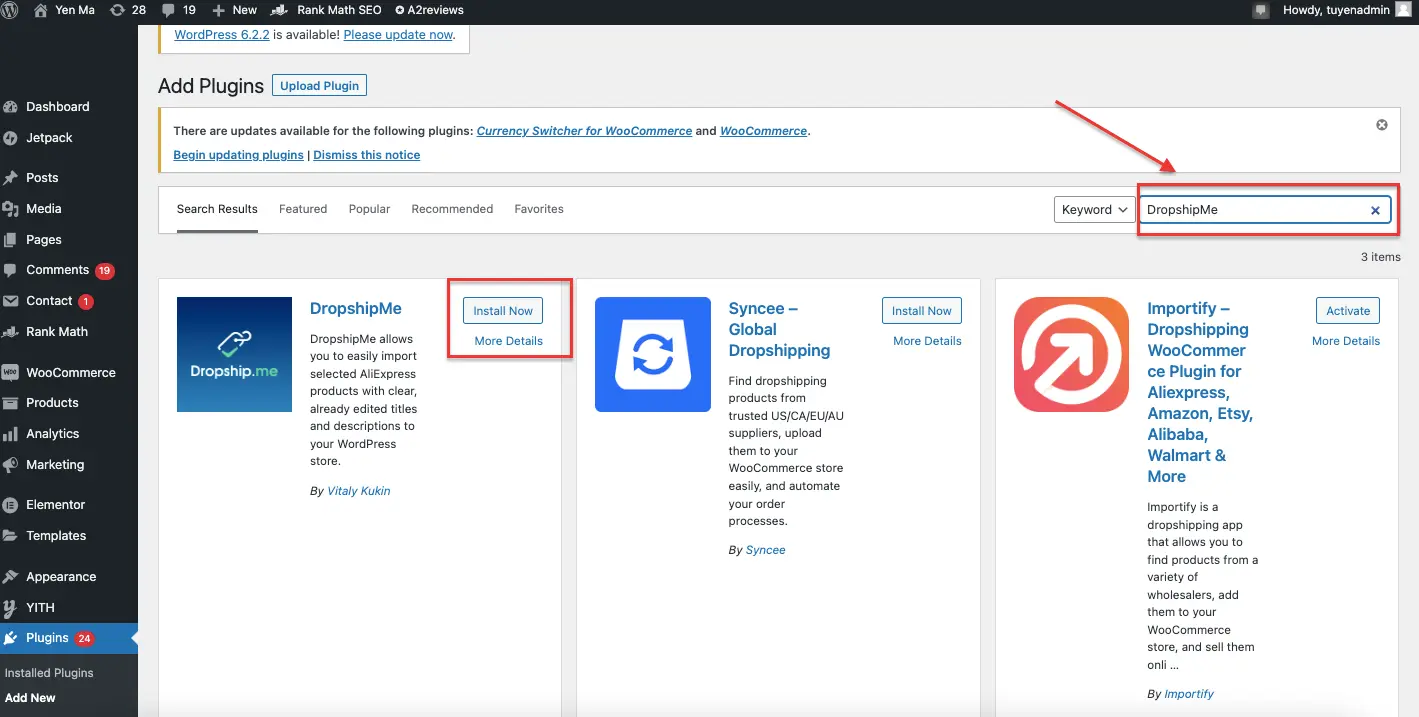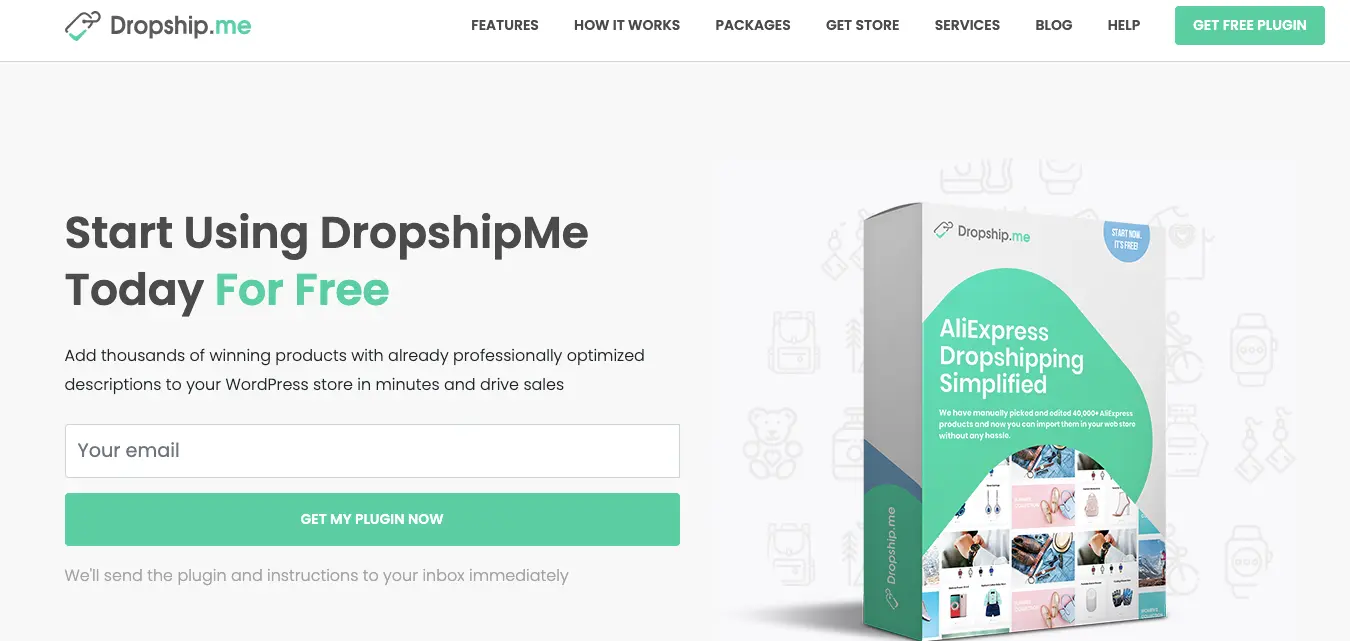 Step 4: Get API key from the email
Step 5: Go back to the Dashboard > Open DropshipMe plugin settings > Click Activate after entering API key.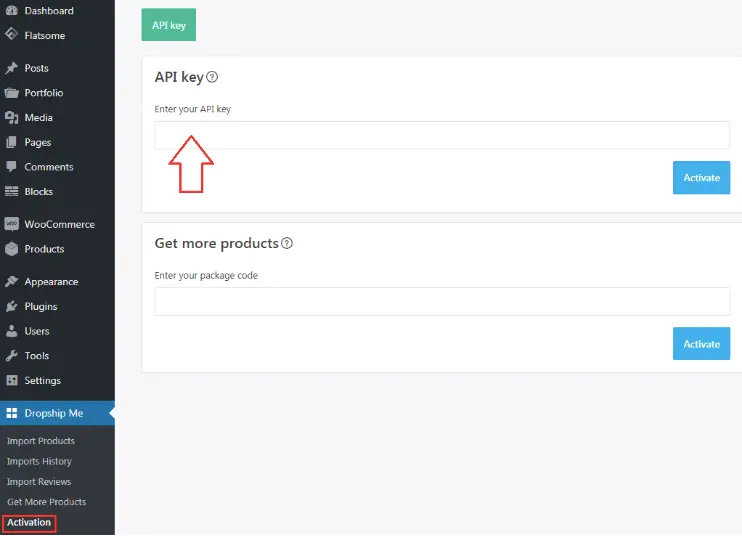 Conclusion
In the world of eCommerce, leveraging the right tools can make all the difference in the success of your dropshipping project. The 6 best WooCommerce dropshipping plugins discussed above offer an array of powerful features to streamline your operations, increase efficiency, and enhance customer satisfaction. Whether you prioritize importing real customer reviews, sourcing products from trusted suppliers, or customizing your store to create a unique brand identity, these plugins cater to diverse needs and budgets.
As you embark on your dropshipping journey, carefully consider the key features and pricing of each plugin to choose the one that best aligns with your business goals, setting the stage for a prosperous and thriving online store.